We use affiliate links. If you buy something through the links on this page, we may earn a commission at no cost to you. Learn more.
Mini desktop computers like Apple's Mac mini and AOpen's Mini PC are really popular due to the fact that they are so small and don't require vast amounts of desktop real estate. They make especially good media center (living room) computers for this very fact. Now, how about a mini keyboard to go along with that mini computer? Today I'm going to tell you about the Super Slim Keyboard from Brando USB.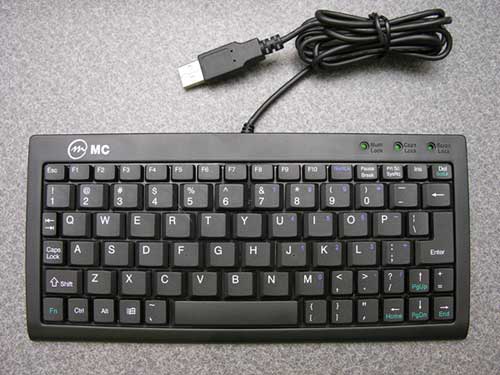 This USB 2.0 QWERTY keyboard crams 77 low profile keys into a 8.5 x 4.25 x 0.5 inch (21.7 x 10.2 x 1.5 cm), 8 oz. (216 gram) package.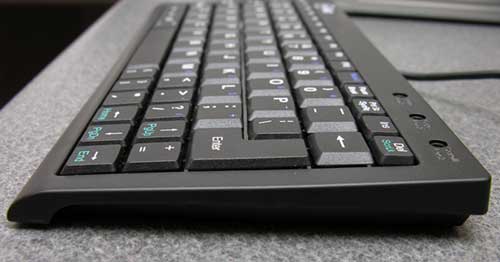 Three Green LEDs are located in the top right corner of the keyboard and show the status of the Num Lock, Caps Lock and Scroll Lock keys.
As you can see from the image above, this keyboard is very flat, with only a slight rise in the back.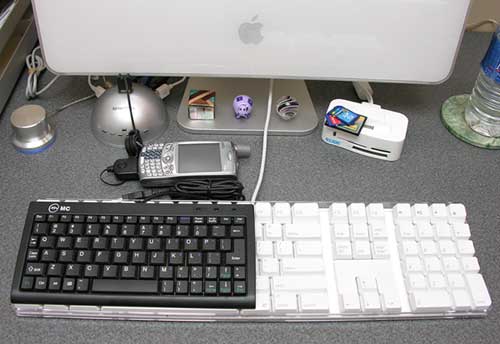 Compared to a regular sized keyboard (pictured above is an Apple keyboard), the Super Slim looks very tiny. You could place 2 Super Slims side by side.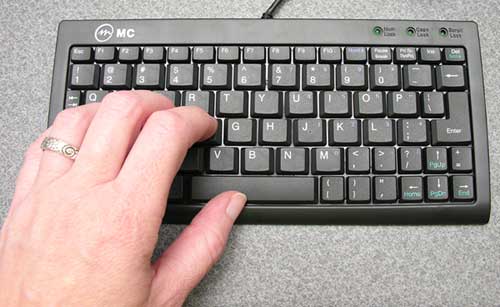 Even though this keyboard is half the size of what I'm used to working with, I was able to touch type on it with out too much difficulty. Key press action was fine, as was tactile feedback.
For the most part, I only encountered 2 problems during the review of this product.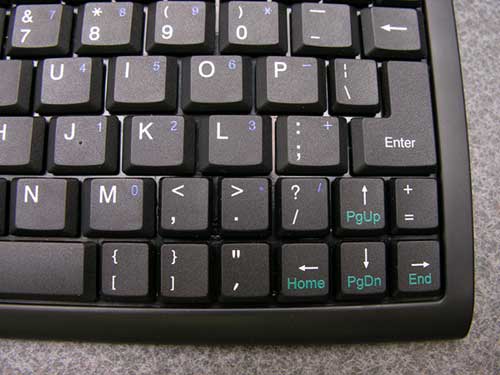 The first problem was the location of the >/. key, which is located under the L key. On a full sized keyboard, the >/. is positioned farther to the right instead of almost directly under it, as we see here. As such, I would find that I would almost always end up with a "/" instead of a ".". I'm sure with more practice, I could overcome this problem though.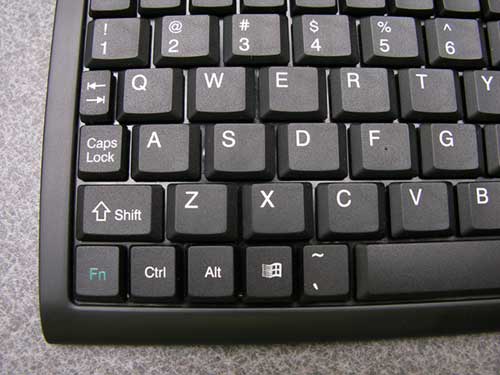 The other problem is the fact that there is only one Shift key located on the left side, instead of one on each side. For a long time touch typist like myself, this issue would take awhile longer to adjust to.
This product is sturdy and well made. Although I would not want to use the Super Slim keyboard as my main input device, I think it would work fine as a keyboard for a Media Center computer in a living room or bedroom.
Product Information
Price:
22.0
Retailer:
Brando USB
Requirements:

Windows 95, 98, ME, NT, 2000, or XP computer with a USB port

Pros:
Cons:

Only 1 Shift key
Location of "." isn't optimal