We use affiliate links. If you buy something through the links on this page, we may earn a commission at no cost to you. Learn more.
About a month ago I decided that I wanted to build a MCE PC. I
had built one for my dad out of an old PC we had laying around,
adding two HDTV tuners and a 7.1 audio card, and was so impressed
with it that I set out to build my own. Originally I started
specing it together to build from scratch, but I found it was
cheaper to buy the PC pre-built. Included with my order was a 19″
Widescreen LCD, perfect for displaying some high-def TV.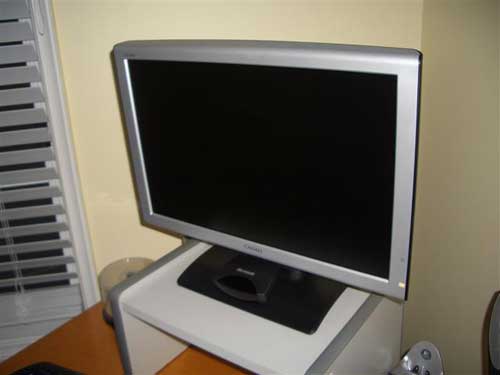 The display was a Chimei CMV 938D, a 1440×900 display with
DVI/D-SUB and built-in speakers. I did some searching on Google for
it, but didn't really find anything about it other than specs. This
kinda worried me, but I figured if the panel wasn't good enough I
could send it back. The specifications are as follows:
Hardware Specs:
Input: D-Sub & DVI-D
Pixel Pitch: 0.285 mm
Resolution: 1440 x 900
Brightness: 330 cd/m2
Contrast Ratio: 600:1
Viewing Angle: 160º H/140ºV
Response Time 8 ms
Power: 100~240V
Weight: 4.5 kg (inc. Stand)
Speakers: 2.5W x 2
Dimensions: 464x380x192 mm
Power Consumption: 60 W
Power Saving State: 2 W
Security Kensington Lock
Colour: Silver/Black
When I received it and set it up, I was amazed!! The pictures
seriously do not do this display justice.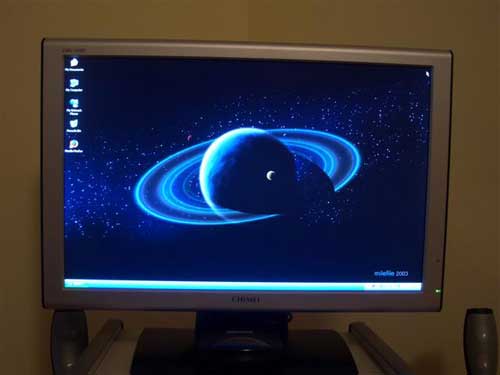 The display was bright, had good viewing angles, and was an
excellent size.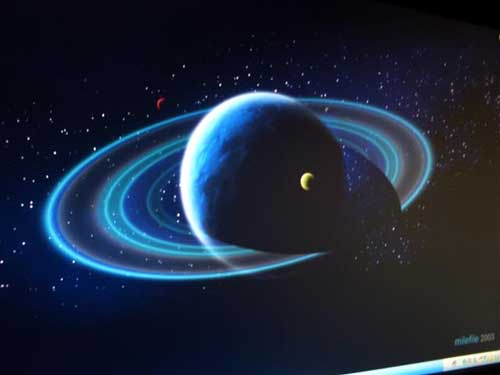 The viewing angles on this display aren't extraordinary, but
they are perfectly fine for my uses. Again, the photos show them as
being worse than they really are. It is really hard to get good
pictures of an LCD!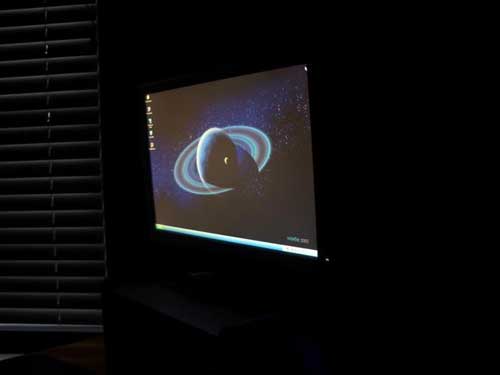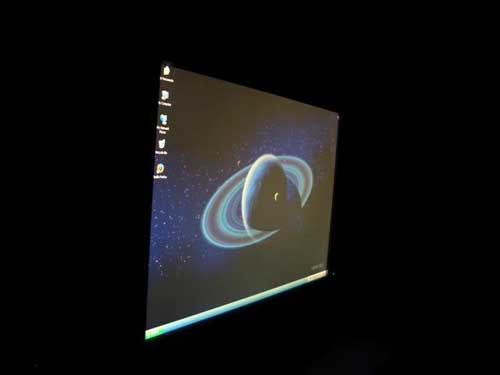 The display connects to your PC either via a DVI-D connection or
D-SUB (VGA) connection. Both a DVI and D-SUB cable are included in
the box which is nice.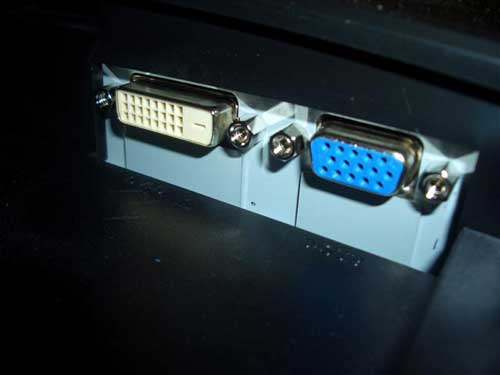 The display has built-in speakers that are fine for Windows
sounds, but not really anything else. A 3.5mm to 3.5mm audio cable
is included to connect it to your PC. Sorry about the dust. The
flash really makes it look so dirty 😛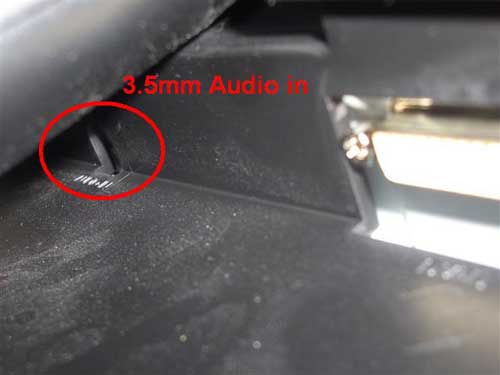 On the right side there are 6 silver buttons for controlling the
monitor settings. They are behind the display, so you can't see
them from the front. I think that's a nice touch, as it gives the
display a cleaner look.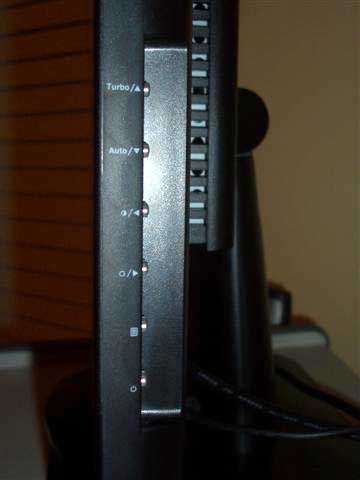 At the back of the display you have a label with the serial
number, power ratings and a heap of logos. On top there are some
vents for expelling heat.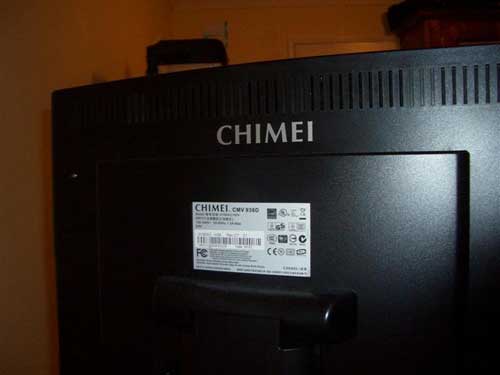 My only real gripe with this display is not even related to the
screen. Its the power light. The power light is green, and it is
bright enough to burn a hole in your retinas. With all of the
lights off, the light just beams at you. Lucky it doesn't flash, or
it would induce seizures…..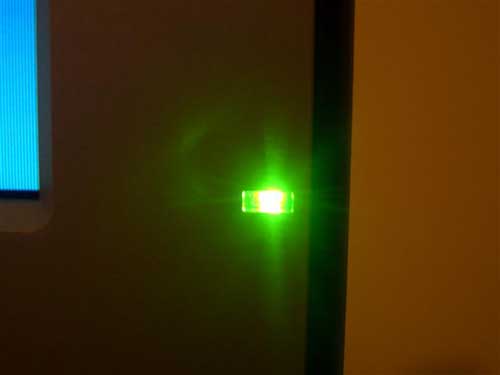 I cut a small piece of masking tape to cover the light, so its
not a problem anymore. I know it seems picky, but it does get quite
annoying….for me anyway…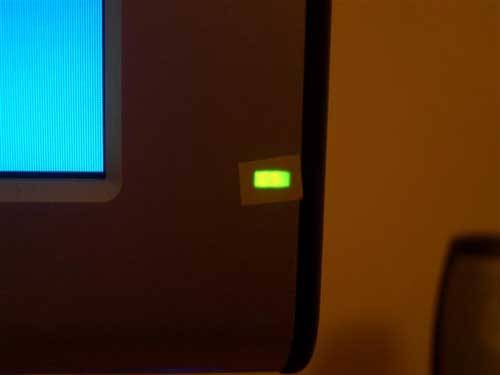 Now my main use for this display is really as a TV. My MCE PC
has dual HDTV tuners in it, so the 1440×900 res is very welcome.
Not quite the 1920×1080 needed for true HD, but damn close!! MCE
looks fantastic on this display, as does both SD and HD
broadcasts. HD is where it truly shines, with the picture being
razor sharp and perfectly clear.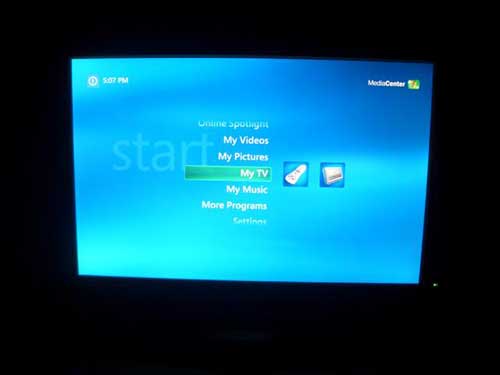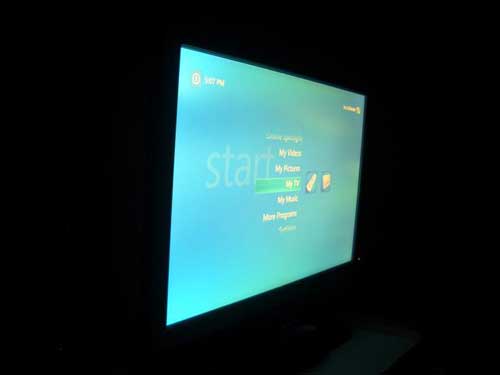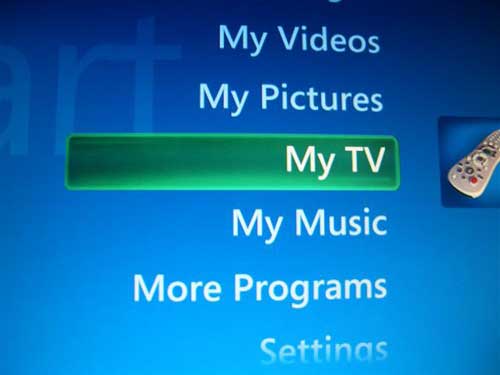 And some HD goodness 😀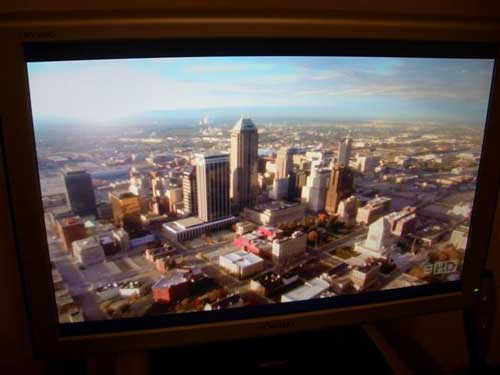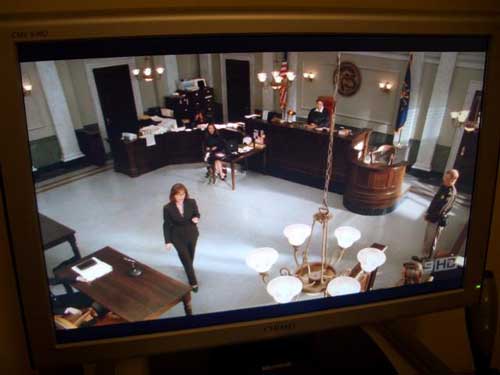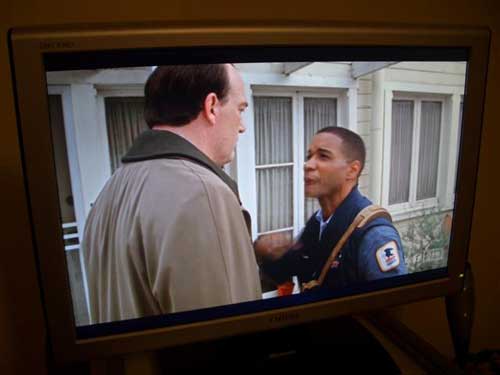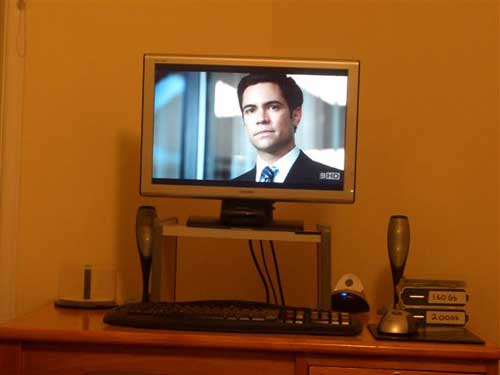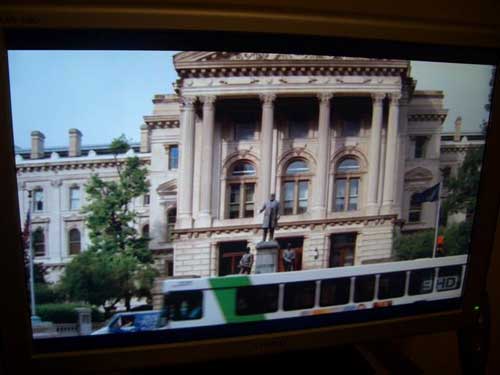 I also do a bit of gaming on my PC, and this display, with its
8ms response time, handles it VERY well.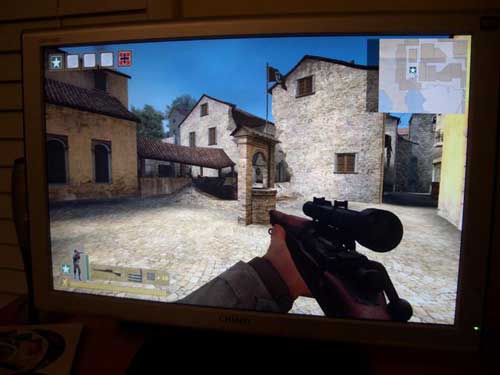 Now I didn't purchase this display separately, but I did go
looking to see what the prices on it were. I was amazed to find how
incredibly cheap it was! The best price I found for it here in
Australia was AU$289 (~US$216) which is unbelievable for a 19″ LCD,
let alone a widescreen one. I would expect to get a 17″ for that
price!
Overall I am very happy with this display. The picture is
absolutely wonderful, and it is outstanding value for anybody
looking to upgrade either their CRT or LCD monitor to something
larger. I would whole-heartedly recommend this display to
anyone!
Price: AU$289 (~US$216)
Product Information
Price:
Manufacturer:
Chimei
Pros:

1440x900 Resolution
8ms response time
Excellent picture quality
DVI Input
Both DVI and D-SUB Cables included
Internal Speakers
Price

Cons:

Viewing angles (fine, but not great)
Blinding power light