We use affiliate links. If you buy something through the links on this page, we may earn a commission at no cost to you. Learn more.
Astraware is just about to release
Chuzzle. According to
their site, "Chuzzles are googly-eyed little balls of fur that giggle,
squeak, and sneeze as you push them across the board! Group three Chuzzles
of the same colour together and watch them pop in a flurry of fur. Tap them to
hear them squeak, sneeze and more! Chuzzle features four fun-filled modes
of play: Classic – match the Chuzzles and watch them pop to gain a high
score; Speed Chuzzle – play against the clock to match Chuzzles until
time runs out; Mind Bender – solve the Chuzzle puzzles to match the
pattern on screen; and Zen Chuzzle – a gentle endless game where you
match Chuzzles to earn magical charms. Look out for Giant Chuzzles, Super
Chuzzles and Rainbow Chuzzles which all carry their own special effects and
bonuses!"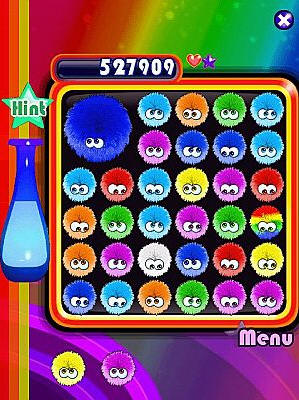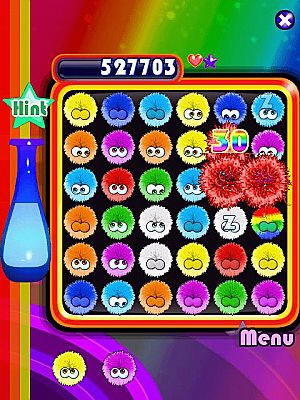 The game is due for release on Wednesday, December 14th, but there is a $5
off pre-order offer going on until Midnight December 12th. Hey – that's tonight
and I don't know to which time zone the "midnight" refers! Anyway, at this
writing the discount is showing, so jump on it if you enjoy this type game!