We use affiliate links. If you buy something through the links on this page, we may earn a commission at no cost to you. Learn more.
When I first got my
Samsung SPH-i550,
I was pleasantly surprised to find that the cradle from its predecessor, the

Samsung SPH-i500, could be used for the new model's syncing and charging.
Obviously unlike some Palm OS devices, Samsung had kept the same connector port.
This was good news because it meant that technically, anything that would work
with the i500's port should also work with the i550's…well, at least in
theory.
One night as I was doing a search for i550 accessories, I found that
BoxWave not only had my rare
phone listed, they actually had a few accessories available. It wasn't long
before I had their

MiniSync for the Samsung i550 in my hot little hands, and I was ready to
ditch the cradle to free up some desk space. I was also looking forward to using
this MiniSync with the
BoxWave
VersaCharger when I traveled, instead of having to bring along its full
cable with plug.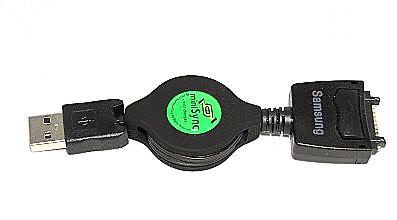 Like other BoxWave MiniSyncs that we have reviewed in the past, the device
measures a compact 4.5" long x 1.1" wide x 0.5" when it is in its retracted
state. Pulling on both ends of the device unleashes a generous 43" of cable.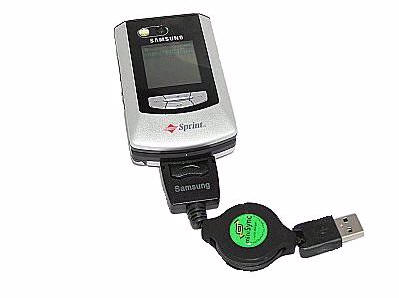 As expected, the connector fit right into the sync and charge port on the
i550, but then I got a shock: the MiniSync would not charge the Samsung
i550. Instead of seeing the battery with a lightning bolt through it that I
should have seen, the exterior battery display remained unchanged when the
MiniSync was plugged in, as did the interior display.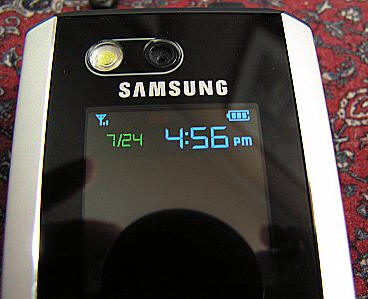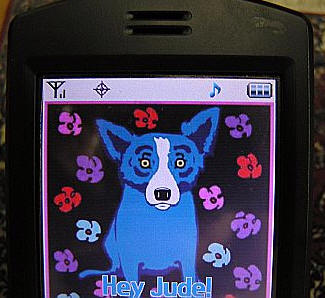 Even though the MiniSync would not charge my i550, it did allow perfect
synchronization.
Thinking that maybe I had a defective MiniSync I tried it on Steve's i500,
and found that it synced and charged perfectly. Hmmmmm…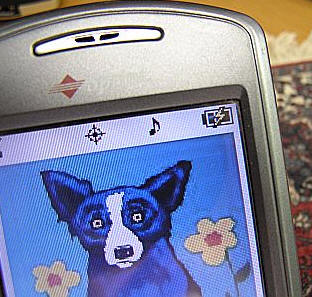 I am not sure why, but if I had to make a guess it would be that the MiniSync
is not able to draw enough power from my computer's USB port to power the i550,
but it does draw enough for the i500. Bummer.
If you have a Samsung i500, you are in luck. This is a great way to sync and
charge your PDA phone without having to lose valuable desk real estate to a
cradle. If you are one of the few people with an i550, then you will just have
to continue using the cradle. Even though BoxWave has this MiniSync designated
as being able to sync and charge the i550, and even though it technically
should be able to, it will not.
Price: $15.50
Pros:
Compact and easily transportable
Works perfectly with the Samsung i500
Syncs the Samsung i550
Cons:
Does not charge the Samsung i550
Product Requirements:
Device:
A free USB port & a Samsung i500, it will not charge
the i550
Product Information
Price:
15.5
Manufacturer:
BoxWave
Pros:

Compact and easily transportable
Works perfectly with the Samsung i500
Syncs the Samsung i550

Cons:

Does not charge the Samsung i550