We use affiliate links. If you buy something through the links on this page, we may earn a commission at no cost to you. Learn more.
Product Requirements:
Device:
Sony CLIE TH55
Fans of book style cases will be happy to learn that there is a new Sony CLIE TH55 offering on the market from Surplus PDA. Available in smooth grained black leather with contrasting white stitching, this is good case for men, women, corporate or casual.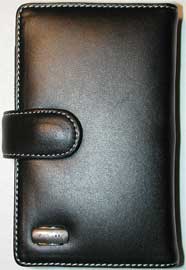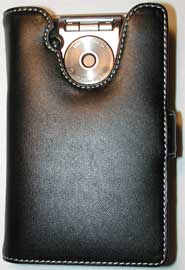 The case is well constructed with even stitching. The front and back are nicely padded, but the screen cover portion of the case does lack a stiffener of some type.
The interior of the case is a contrasting beige colored shiny leather. Not exactly very attractive in my opinion. Think Silly Putty beige…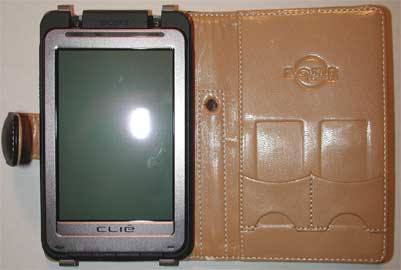 There are 2 slots for Memory Sticks, with one large pocket behind them, for papers, cards or bills. The middle of the case has a slot for the stylus.
Although it is not required, I removed the plastic flip cover from my TH55 before snapping it into the plastic holder that this case uses to hold the PDA in place.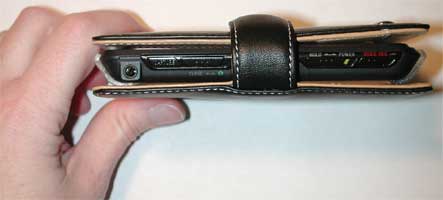 Unlike the Brando TH55 cases that I reviewed recently, it is possible to access the reset switch while the PDA is snapped into the holder. It is also quite a bit easier to insert and remove the PDA from this holder than it was the Brando cases.
I can't find much to complain or praise about this case. It looks nice and will protect your TH55 from normal abuse.
Price: $32.90 US
Pros:
Play through
Cons:

No stiffener in the screen cover part of the case
Product Information
| | |
| --- | --- |
| Price: | 32.9 |
| Manufacturer: | Surplus PDA |
| Pros: | |
| Cons: | No stiffener in the screen cover part of the case |