Product Requirements:
Device:
HP 2215 Pocket PC
HP2215 owners looking for a non-leather
protective case for their new Pocket PC, will be happy to learn that the folks
at InnoPocket have released another
inexpensive aluminum hard case. The Metal Deluxe case for the HP2215 is similar
to their other hard case offerings, in that it almost totally encloses the PDA
for maximum protection from everyday abuse.
Made of anodized aircraft grade aluminum, this case has a bead blasted finish
that looks and feels great in your hand. Neoprene lining on the top, bottom and
sides of the case's interior give the HP2215 a little cushion in the event of a
drop.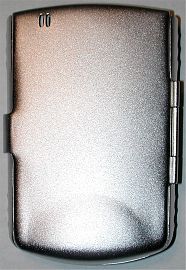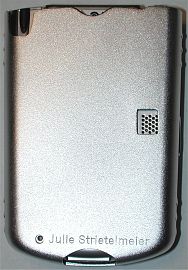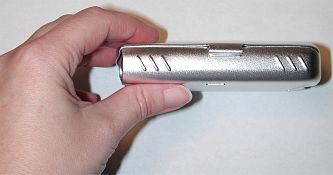 The case adds little to the overall size and weight of the PDA.
Size: 114 x 80 x 25mm
Weight: 63g
The HP2215 slides into the case from the top and is held there securely by the
neoprene and two metal clips that line up with the holes on the back of the PDA.
The fit isn't extremely tight. I was able to shake the PDA out of the case with
some force.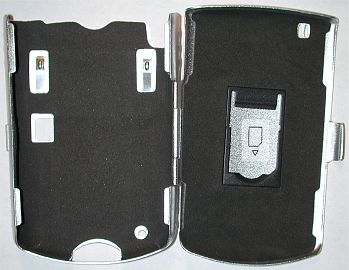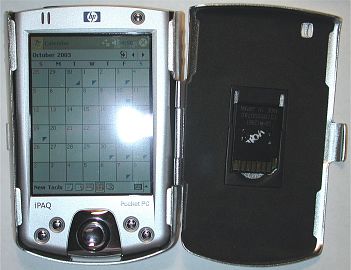 While inserted, the front of the HP2215 is fully exposed for easy access to all
buttons and features including memory card slots, earphone jack, speaker, LEDs,
serial port and reset switch.
The case cover opens book style, but from left to right. This may feel backwards
to some people. Personally, it works great for me as I am a lefty. The cover has
one SD storage slot in the middle. As noted in other recent Innopocket Metal
case reviews, the SD card is inserted into the slot with its pins facing out.
This feels 'wrong' to me. Regardless, it is nice to have the storage for an
extra card.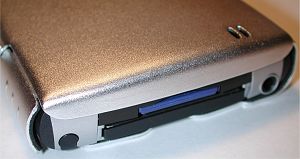 The cover closes very securely, with a definite snap. A small plastic bar is
employed as the catch. The cover is actually a little difficult to open as the
case is smooth and somewhat hard to hold on to. Raised grips extrude on both
sides of the case to help facilitate opening it.
Like most PDAs, you can not sync them in their cradle while in a case. The Metal
Deluxe case is no different. Fortunately, there is a cutout for the sync port,
allowing you to use a cable for syncing and charging.

Innopocket is now offering an engraving service for an extra fee. For $9.00, you
can engrave up to 15 characters on the back of the case. As you can see, they
were kind enough to engrave my name on mine. Cases which take advantage of the
engraving Services are non-returnable and require 2 extra days before shipping.
The Innopocket Metal Deluxe case for the HP2215 is my new favorite case at the
moment. It's made well, doesn't cost a fortune, and protects my PDA from my
typical knocking around.
 
Price: $32.90
Pros:
Good value for price
Stylish
Cons:
Slightly difficult to open
Have to remove to sync / charge with cradle
Product Information
Price:
32.9
Manufacturer:
Innopocket
Pros:

Good value for price
Stylish

Cons:

Slightly difficult to open
Have to remove to sync / charge with cradle