We use affiliate links. If you buy something through the links on this page, we may earn a commission at no cost to you. Learn more.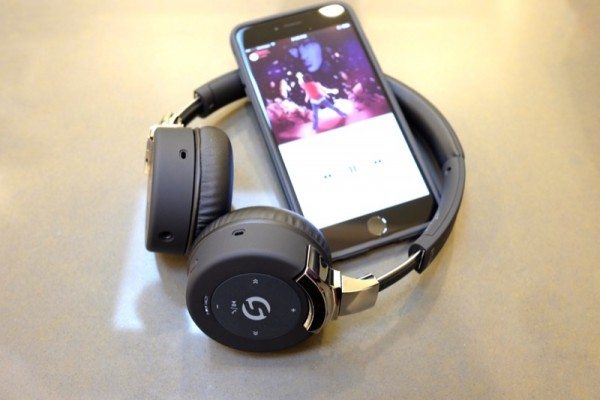 I seem to be on a bit of a wireless headphone binge lately.  Earlier this year I got to try out the JBL Everest Elite 700 headphones, which I liked quite a bit.  Today I've got my hands on a pair of Samson RTE2 wireless headphones.  They're not around-the-ear headphones that I prefer, but the smaller "on-ear" design.  Let's take a closer look.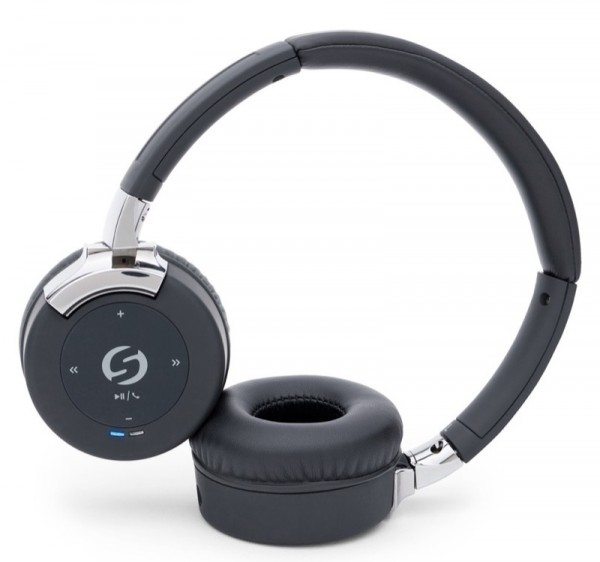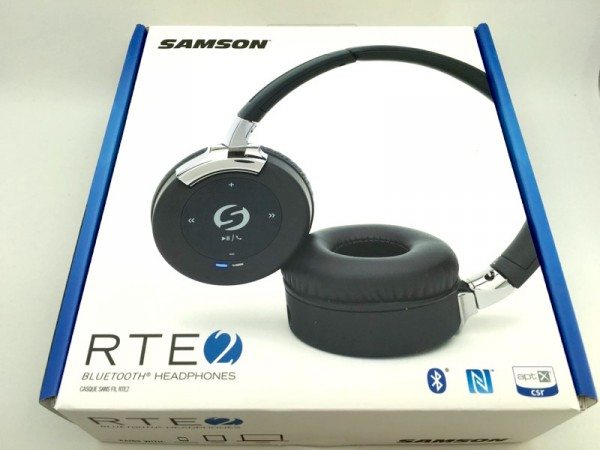 This is actually the second pair of Samson headphones I've tried this year.  The first was a wired pair of SR550's, and they're actually quite comfortable, since they're around-the-ear.  I wear glasses, so I find them more comfortable.
Ideal for high-quality music playback in mobile settings
Bluetooth® connectivity to wirelessly stream audio
Built-in rechargeable lithium ion battery
10+ hours of full-level listening, 200 hours on standby
Onboard microphone for hands-free phone calls
aptX® streaming and NFC touch pairing supported
Flat-fold, on-ear design with high-protein leather cushioning
Premium 40mm drivers with rare earth magnets
Detachable USB charging and audio cables
Protective carry case included
I couldn't find any more technical specs, such as wired impedance or frequency response.  Sorry, tech-heads!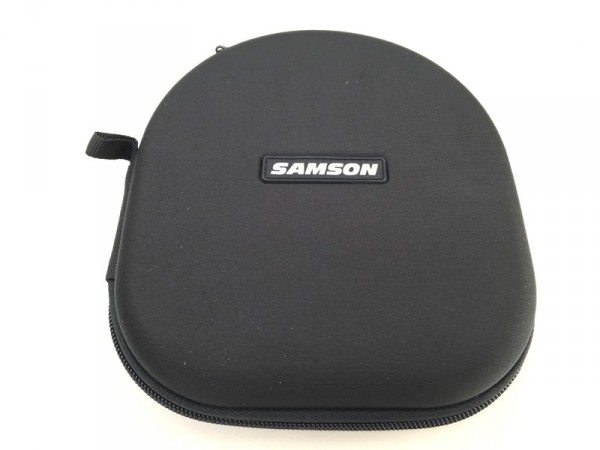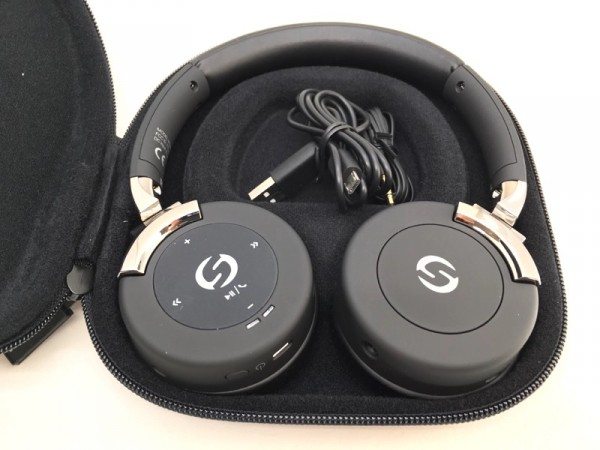 Out of the box, I found the headphones come with a sleek zippered carry case with a small indentation in the middle for cables.  A microUSB charging cable and a 2.5mm audio cable are included.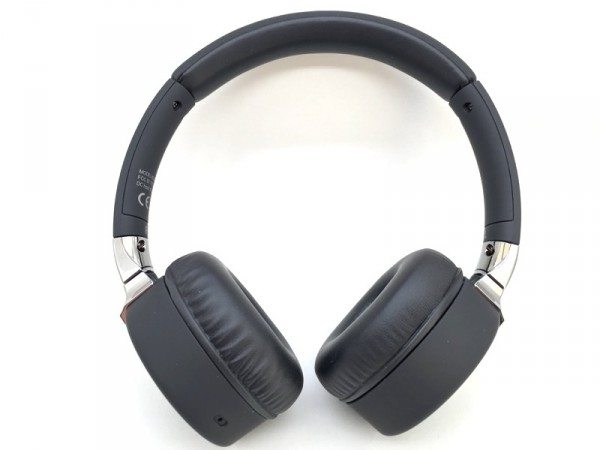 The RTE2's don't fold "in" if you're familiar with other folding headphones.  Rather, the ear cups swivel.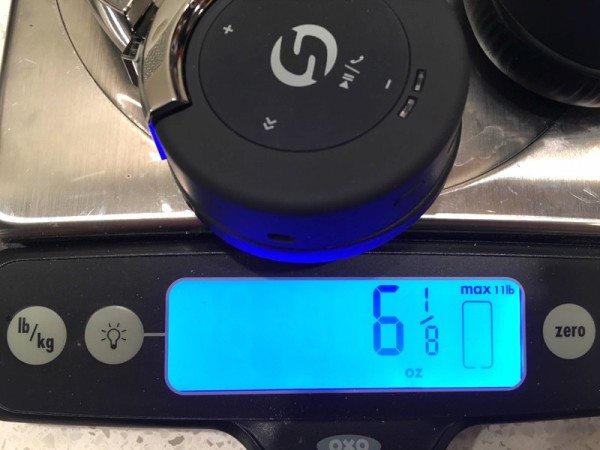 At just over 6 ounces, the RTE2's are considerably lighter than others (I'm looking at you, JBL Everest Elite!)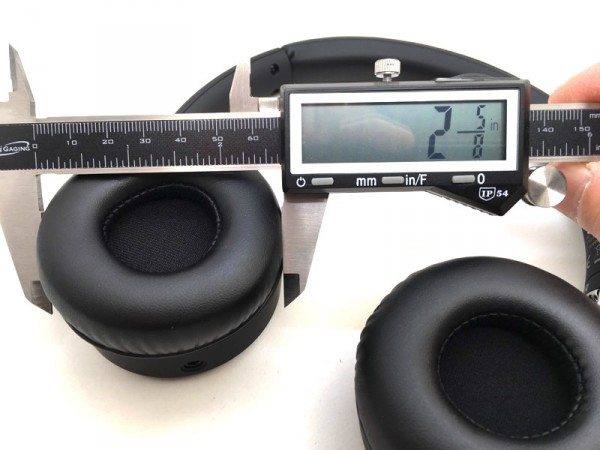 The outer diameter measure about 2-5/8″.  These are definitely not going around my ears.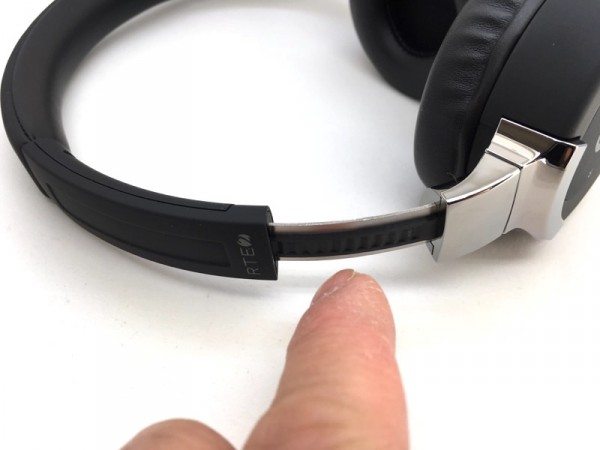 This is the part where the headphones extend to resize.  It wasn't totally obvious at first.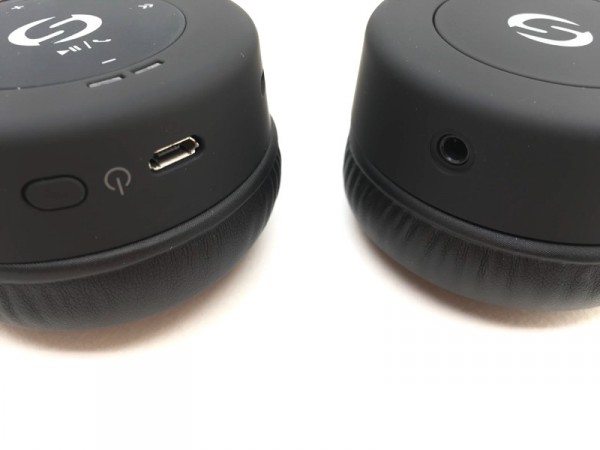 From left to right:  Power button, microUSB charging port, audio jack.
Here's that included audio cable plugged into the jack.  This is a very, very thin cable.  If you're rough on your wires, be warned.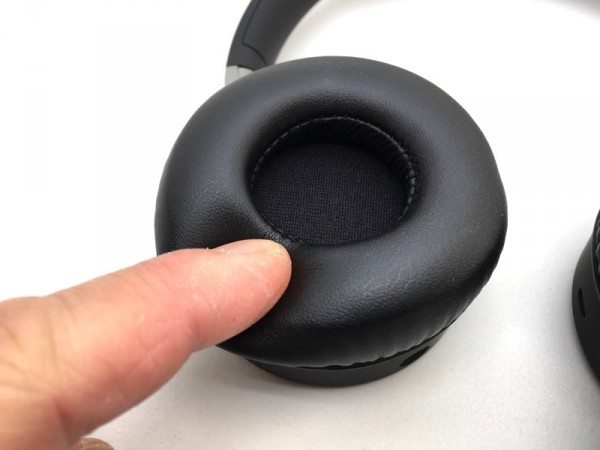 Each ear pad is covered in that "high protein" leather.  It's quite soft and pillowy.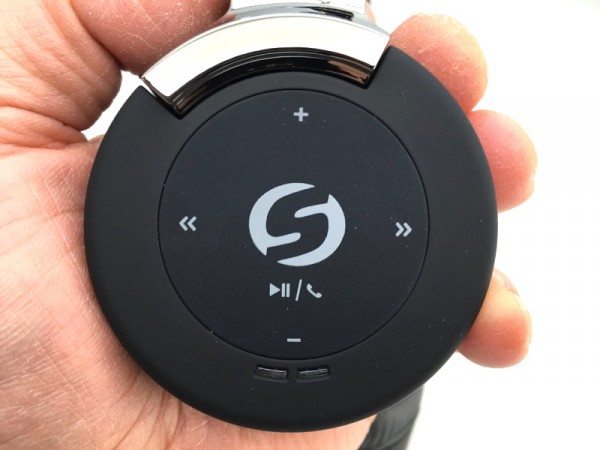 Here's a view of the control side.  This is actually a five-button control:  Volume up, down, track forward and back, plus the center which doubles as play/pause and call control.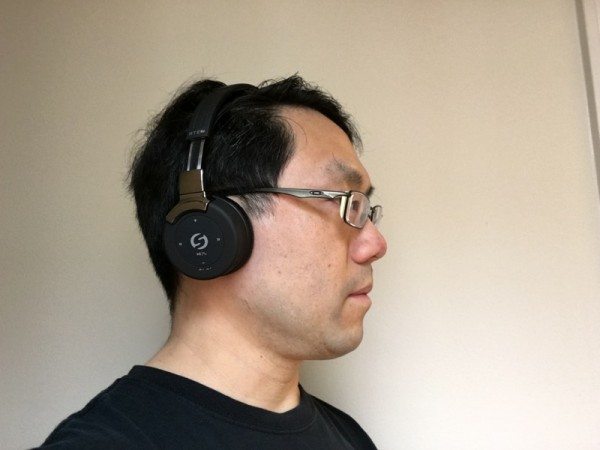 How does it sound?  If you're wondering if the JBL Everest Elite 700's sound better, well you're right.  There's just no comparison.  The JBL's are just fuller, deeper, and better sounding.  They're also more crazy expensive vs. the Samson's suggested price.
There's no noise cancelling on the RTE2.  However, they sound about the same whether connected via Bluetooth or with the supplied wired cable.  Around the house, the JBL edged about 5 extra feet of Bluetooth range.
One thing just drove me crazy:  The on-ear controls are awful.  The control pad is totally flat with no bumps or ridges.  I kept pressing the wrong buttons so often, I gave up and reached for my handheld device instead.
However, at nearly half the weight of the JBL Everest Elite 700's, the RTE2's were certainly less cumbersome to wear.  If that weren't enough, the Samson RTE2's cost roughly 1/3rd that of the JBL.  Then again, the RTE2's aren't noise cancelling, around-the-ear, no app-control, or the JBL name on the side.
If you don't need noise cancelling and want something lightweight (and you can overlook the poor physical on-ear controls), give the Samson RTE2's a listen.
Source: The sample for this review was provided by Samson. Please visit http://samsonheadphones.com for more info.
Product Information
Price:
$99.99
Manufacturer:
Samson
Requirements:

Bluetooth or 2.5mm audio jack. MicroUSB for charging

Pros:

Light weight, folding design
Carry case included

Cons:

Will not blow your socks off with thunderous bass
No noise cancellation
Poor on-ear controls will leave you fumbling for buttons