We use affiliate links. If you buy something through the links on this page, we may earn a commission at no cost to you. Learn more.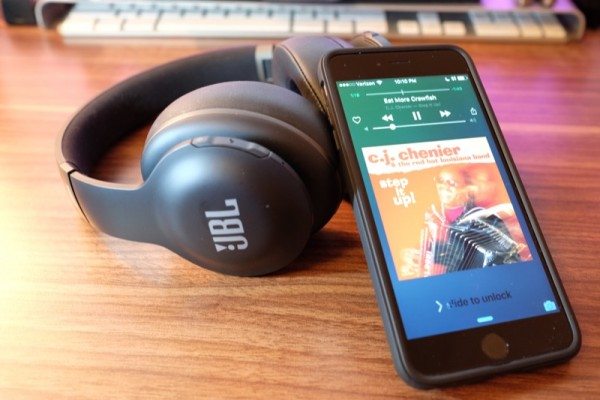 I was recently invited to a JBL launch event for the new Everest series of headphones, where I was given a chance to look at various Everest models.  I was very fortunate to be given a pair of the Everest Elite 700 headphones to take home to try.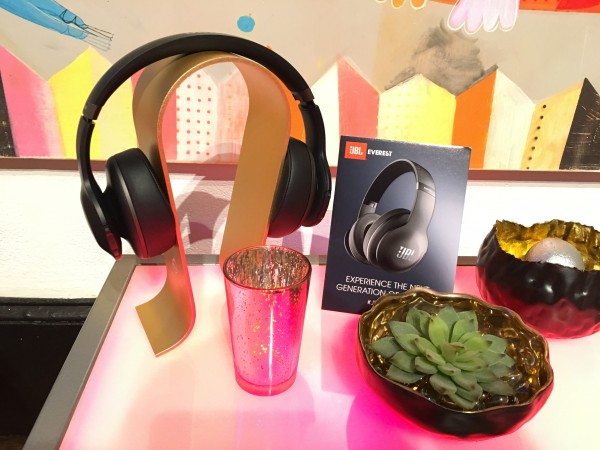 The Everest series include an in-ear version (Model 100) and a standard version (Model 300 and 700).  The top of the line are the Everest Elites, Model 300 for on-ear, and Model 700 for around-the-ear.
JBL Everest Wireless Headphones Series Feature Details:
BT 4.1: Connect to any Bluetooth-enabled device for amazing sound quality without the hassle of wires.
Legendary JBL Pro Audio: Experience the same elevated experience and incredible sound JBL has been delivering to concert halls, studios and living rooms for almost 70 years.
Best in Class Ergonomics These ear cups are carefully designed to fit all ears, and not just sit on top of them. This is achieved through extensive research on human ear shapes and anatomy, developing proprietary contoured ear cushions, and earpiece shapes.  As a result, listeners experience unprecedented comfort—allowing a longer, more enjoyable experience.
NXTGen ANC: For the first time, JBL combines the immersive experience of active noise-cancelling technology and allows control of the amount of ambient noise let in. Users have the power to balance awareness of their surroundings with the listening experience, with a simple press of a button.
TruNoteTM Auto Sound Calibration: Listeners will be blown away with the cleanest, most authentic version of music possible. TruNoteTM Auto Sound calibrates sound based on how ear cups fit around the ears, for a personalized audio experience.
ShareMe 2.0: Connect with any brand of Bluetooth headphone and share music, videos and games with friends – easily and wirelessly.
Auto Off: Experience greater simplicity and a longer battery life with the auto off feature which powers the headphones off automatically when not in use
My JBL Headphones App: Get even more control and personalization of your listening experience with this free App. Through your mobile device, you can create custom EQ settings, and access all other headphone settings and features.
And, for those of you who love numbers:
General Specifications
Battery Type Polymer Li-ion Battery (3.7V, 850mAh)
Music Play Time 15 hours with ANC and BT; 25 hours with ANC only
Audio Specifications
Frequency Response 10-22kHz
Maximum SPL 114dB
Speaker Specifications
Driver 40mm
Driver Sensitivity 99dB@1kHz, 1mW
Control and Connection Specifications
Microphone Sensitivity -42dBV/Pa
Bluetooth Transmitted Power <4dBm
Bluetooth Transmitted Modulation GFSK π/4, DQPSK, 8-DPSK
Bluetooth Spec 4.1
Bluetooth Profiles A2DP V1.2, AVRCP V1.4, HFP V1.6, HSP V1.2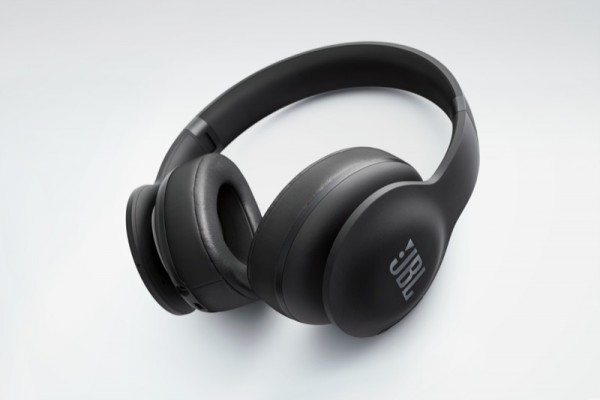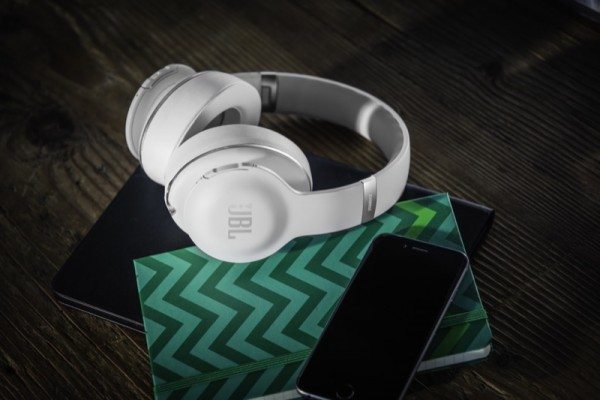 The Everest Elite 700 also comes in white.  I was given the black color to review.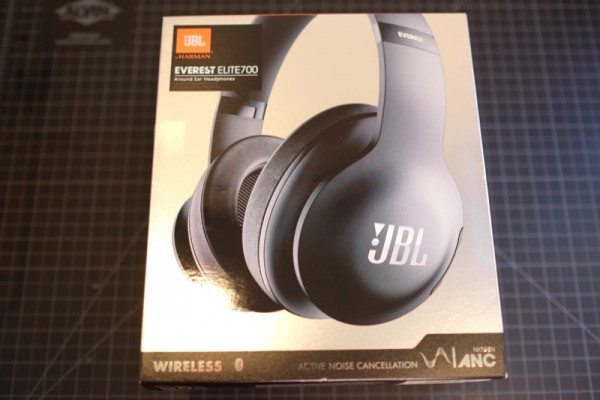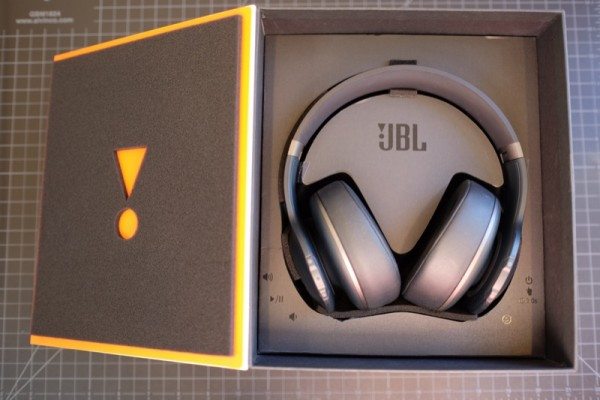 The Everest Elite 700 comes in a handsome presentation box.  Notice the dark icons printed next to the ear cups, explaining the button functions.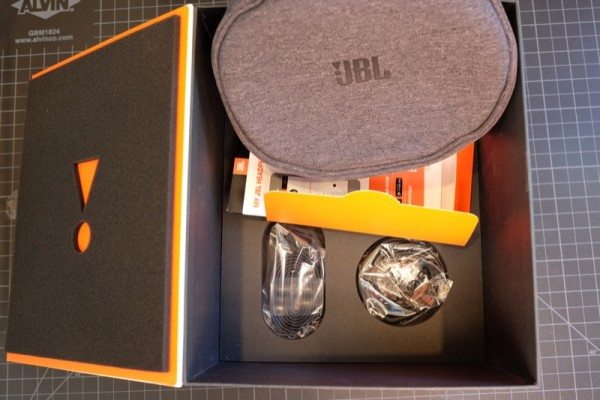 Inside you get some manuals, a carry pouch, audio and USB cables.
The headphones inside the zippered carry pouch.  Yes, the headphones fold up!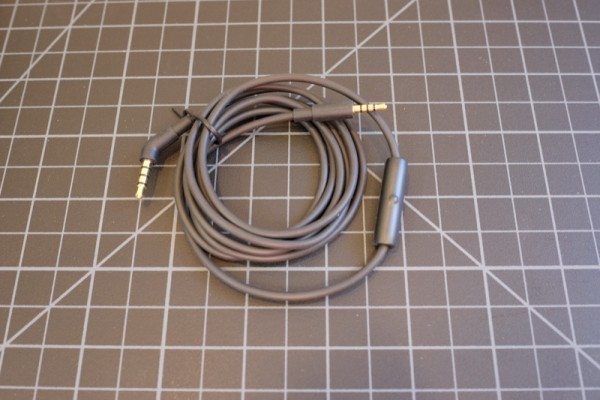 The included audio cable has a small in-line mic and pause/play control built in.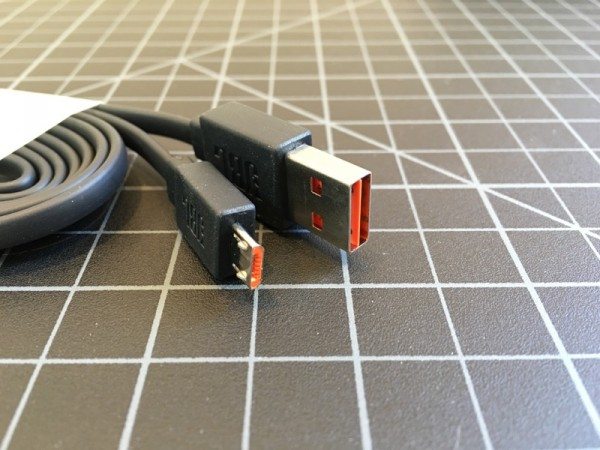 I like the orange colored microUSB cable.  See anything different about this cable?  That's right, the standard USB end is actually reversible.
Here's the Everest Elite 700, headband set to the smallest size.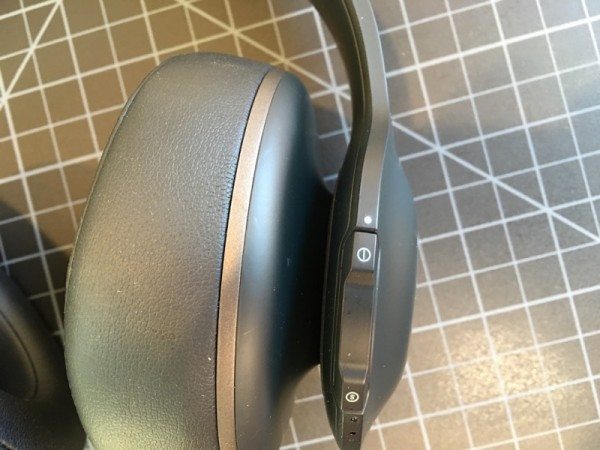 On the right side, you'll see the power button (top) and the programmable control button (bottom).  There's a white LED above the power button; it indicates red for charge/pair status.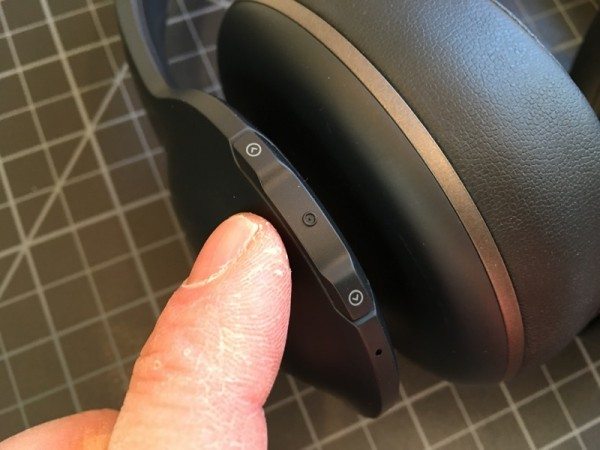 Volume and play/pause buttons are on the left side.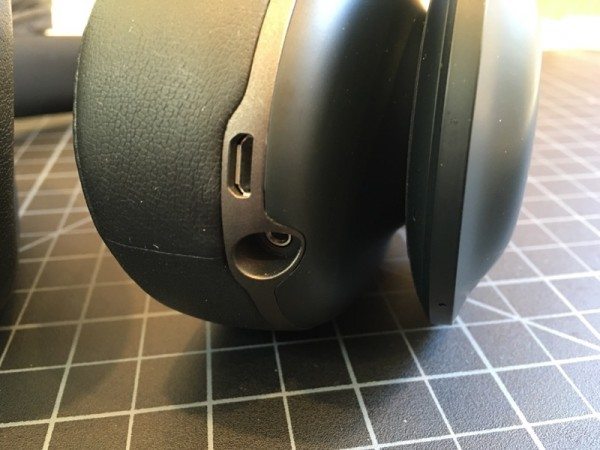 Look at the bottom and you'll see the microUSB charging port on the bottom right, plus the 2.5mm stereo jack.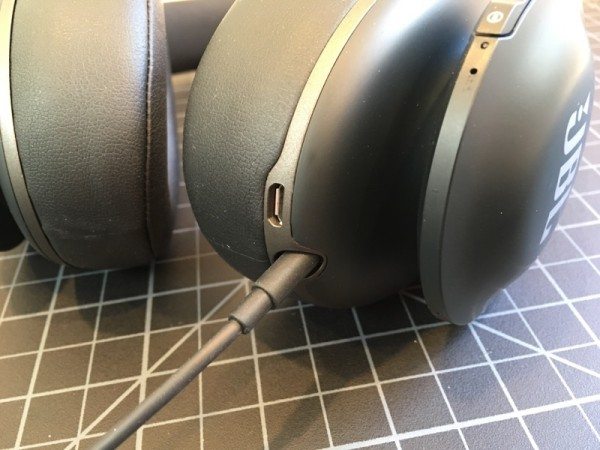 Here's the included 2.5mm audio cable plugged in.  I discovered the headphones work with powered off, in case the batteries run out of juice.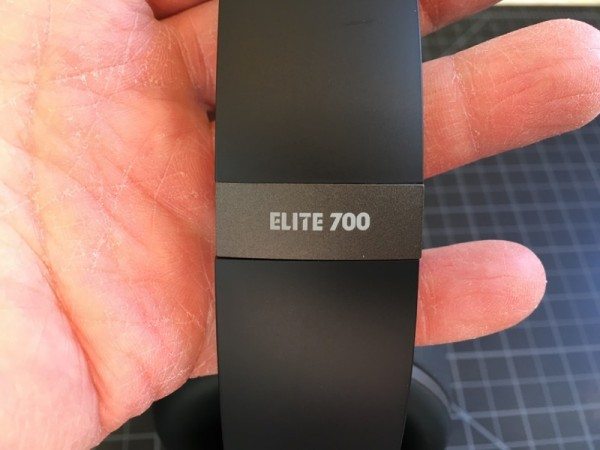 Branding is fairly minimal, except for the large "JBL" on the side of the cans.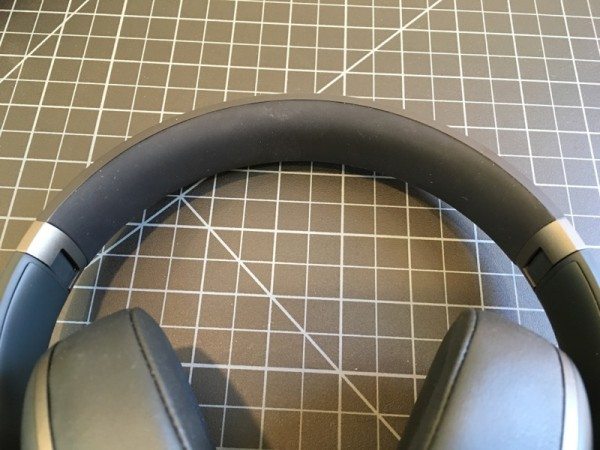 I was surprised to find the inside of the band wasn't very padded at all.  It wasn't uncomfortable, though.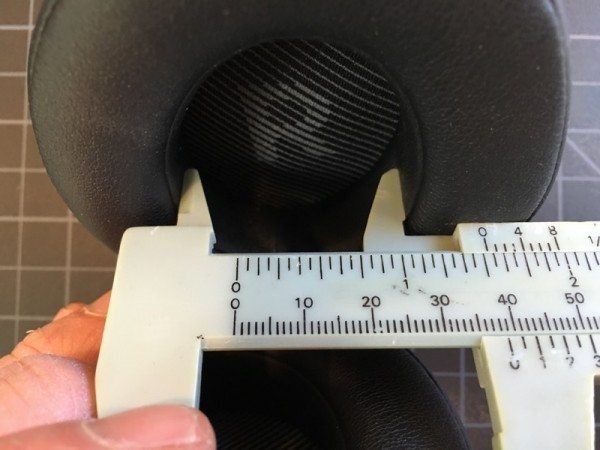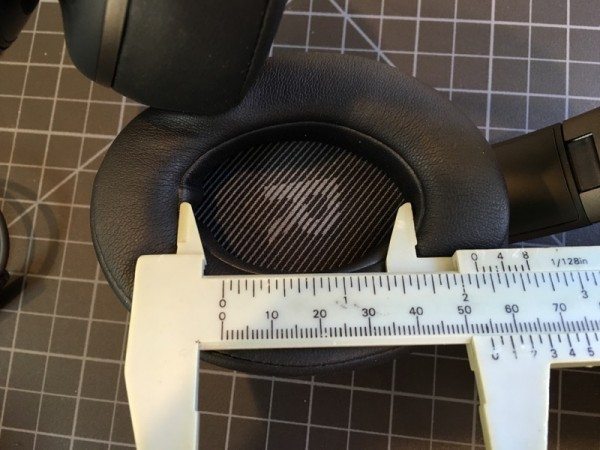 Since these are over-the-ear headphones, I decided to measure them.  They're a bit on the small side.  I measured about 38mm across and 58mm high.  Hopefully, your ears aren't much larger than this.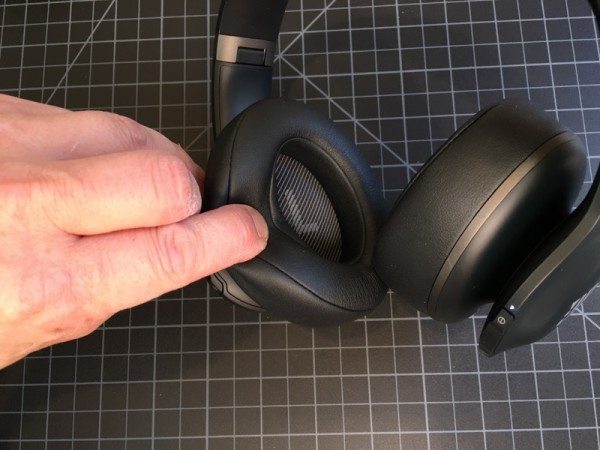 If your ears do fit, you'll be rewarded by some very soft foam padding.  Even though I wear glasses, these were never uncomfortable.  JBL did a great job with this.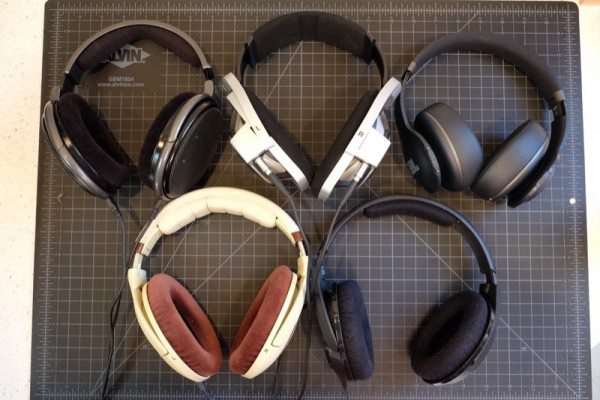 I may have a Sennheiser problem.  For size comparison, here's a group photo:  From the top left to right:  Sennheiser HD650, Sennheiser HD800, JBL Everest Elite 800.  Bottom row from the left:  Sennheiser HD598, Sennheiser HD419.
However, these are all wired headphones, and none of them noise reducing.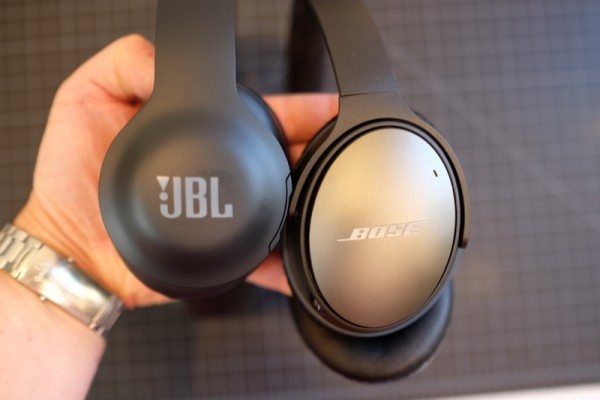 I pulled out my set of Bose QuietComfort 25 headphones, which are noise reducing but not wireless.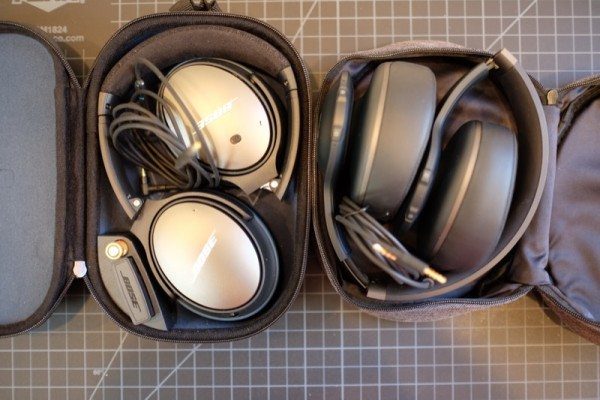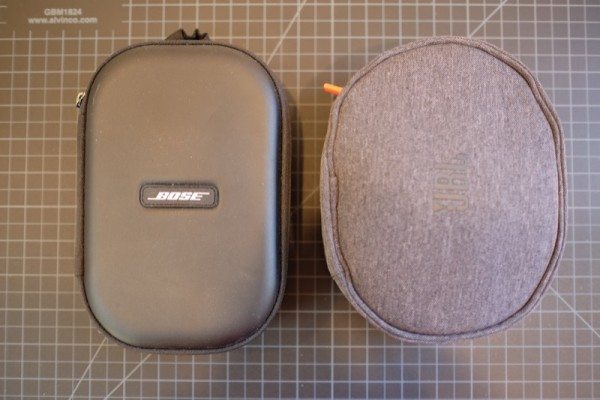 They both come with zippered pouches.  The Bose one is a little nicer with the semi-rigid exterior.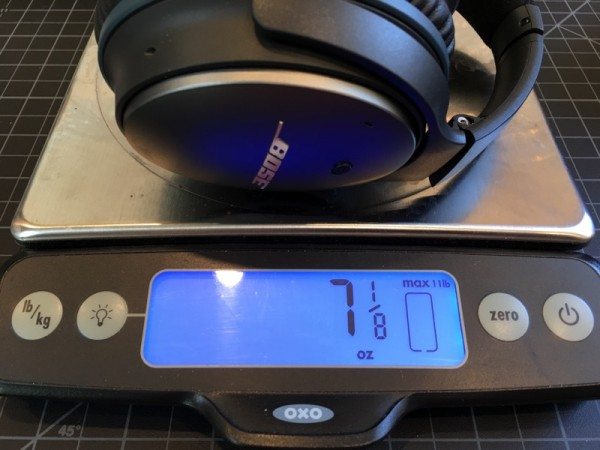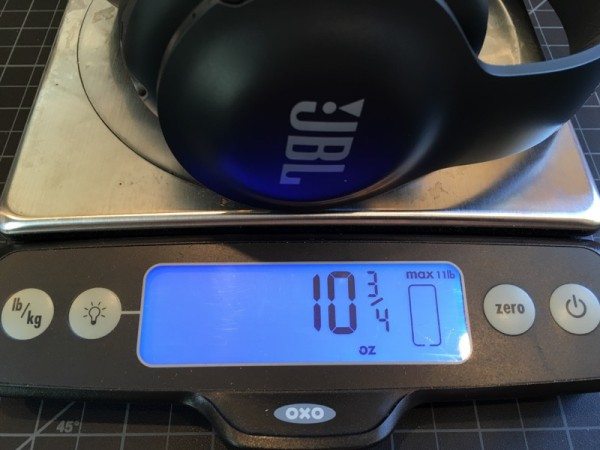 Even with batteries, the Bose QuiteComfort 25 headphones are lighter.  However, the JBL Everest Elite 700s are also wireless, and these Bose headphones are not.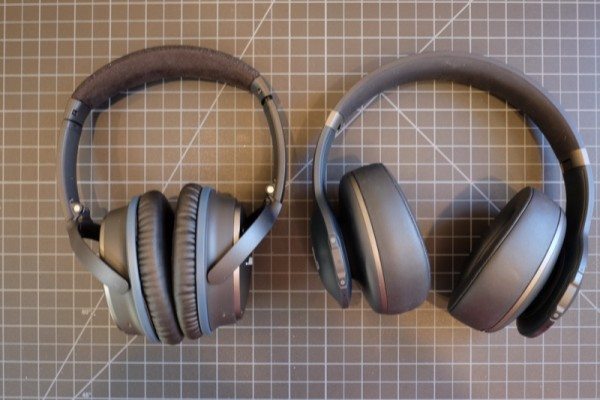 Side by side, Bose QuiteComfort 25 on the left, JBL Everest Elite 700 on the right.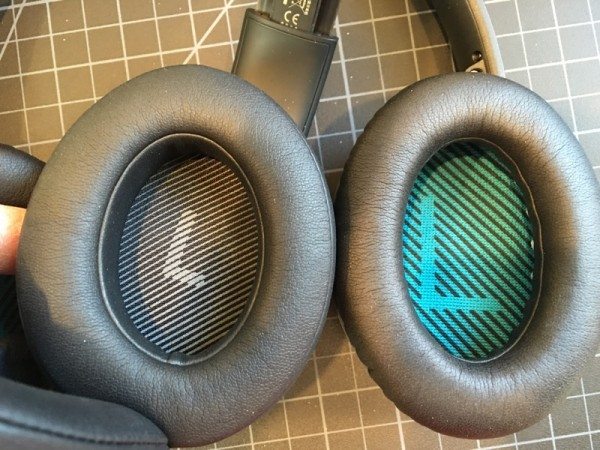 The interior cup dimensions are the fairly close, but the Bose (right, in light blue) are slightly taller.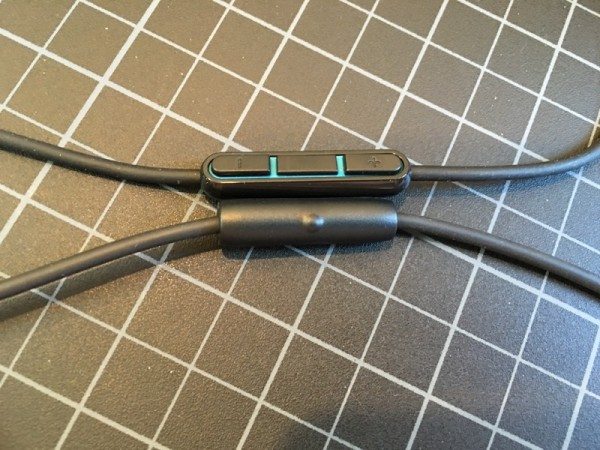 The Bose in-line controller also includes volume control, while the JBL one does not.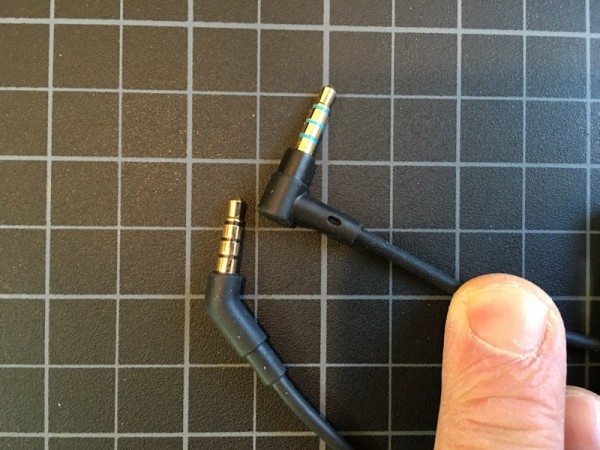 I do prefer the 45-degree angled JBL cable connector over the right-angled Bose one.  That's a personal preference.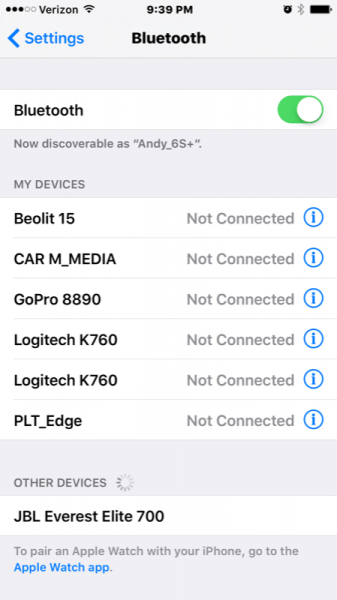 Pairing is straightforward.  I'm happy to say the headphones show up exactly as you'd expect:  "JBL Everest Elite 700".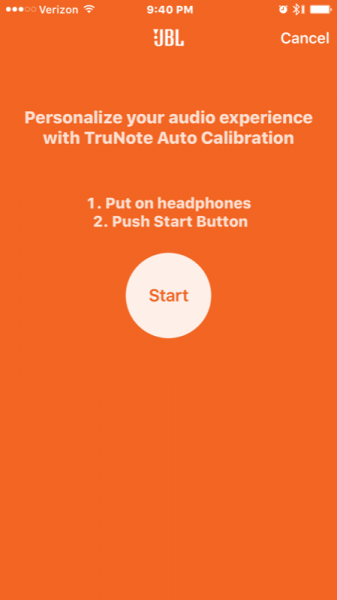 Next, download the JBL Headphones app (I'm using an iOS device).  The Everest headphones feature something called TruNote Auto Calibration.  The idea is to "tune" the headphones when you're wearing them.  You'll hear a brief tone that reminds me of the TEF20 audio sweep (a tone that goes from low to high) but very quickly.  I can't tell if the TruNote calibration makes a difference.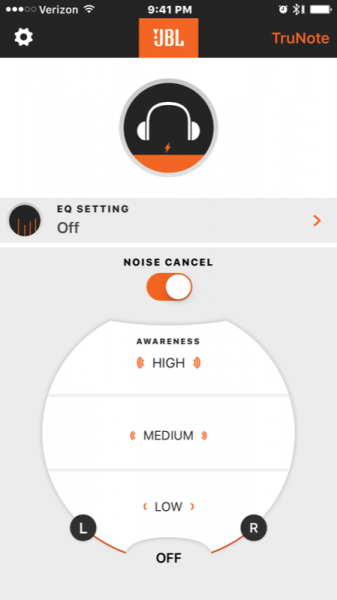 The JBL Headphone app shows battery/charge status, EQ setting, Noise Cancellation on/off and Awareness settings.  The Awareness setting lets you adjust how much noise is cancelled out.  Want to hear more of the outside world?  Select Low to High to hear more.  Want as much silence as possible?  Choose "OFF".  You can also slide individual left or right channels with different Awareness levels.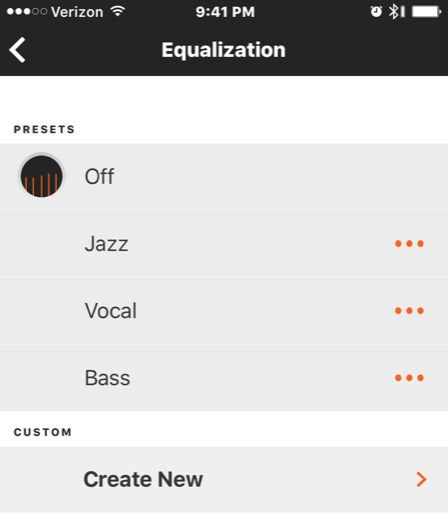 In the EQ menu, you can choose between several presets, or create your own.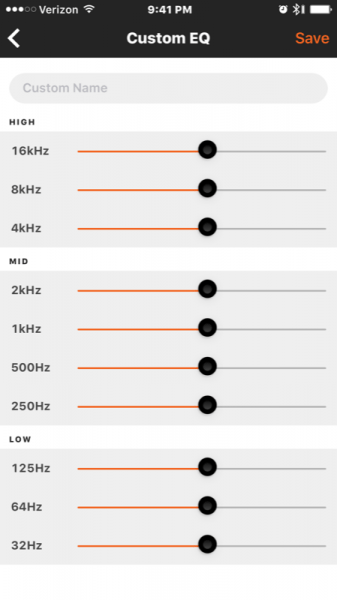 Click on "Create New" and you can adjust 10 different frequency sliders.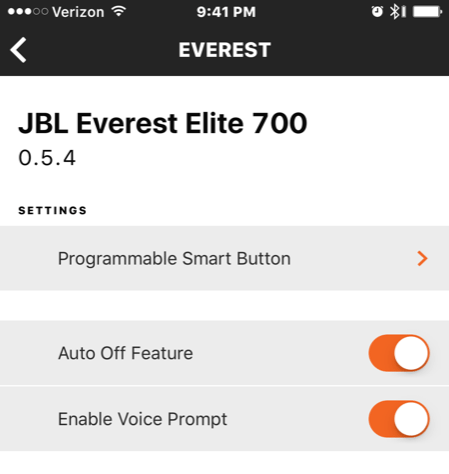 You can also disable the Auto Off feature as well as voice prompts.  Remember that Programmable Smart Button below the power button on the right ear cup?  You can change what it does.  Currently, you can make the headphones toggle through the Ambient Aware levels or turn Noise Cancellation on or off.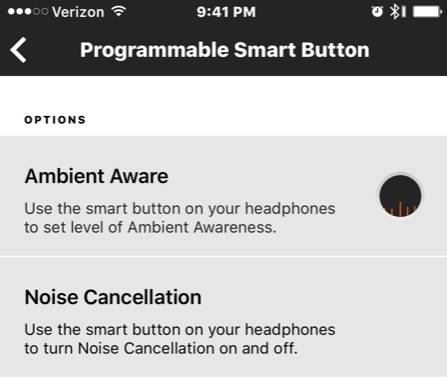 I personally like being able to toggle the Noise Cancellation to see what I'm missing (or not hearing).
Listening Notes:
I paired the JBL Everest Elite 700 to my iPhone 6s Plus and listened to a variety of tracks.  Then, before I knew it, an hour had passed.
They're quite comfortable.  I wear glasses, and I have no issues with these.
I am struck with how good these sound for wireless headphones.  When it comes to wireless, I kind of expect to hear background noise from circuitry, or perhaps RF interference.  Not with these.
The sound suffers a little when you turn on the Noise Cancellation.  All the sounds are there, but it just feels less "wide".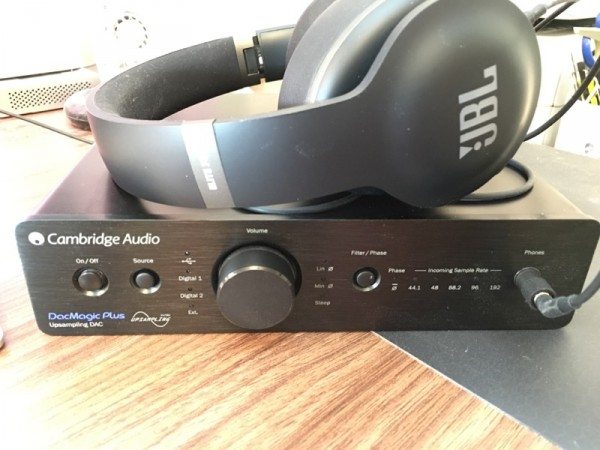 For corded listening, I plugged the JBL Everest Elite 700 into the Cambridge Audio DacMagic Plus, with music from my desktop computer via USB.
When the cable is plugged into the headphones, you can listen to music with the headphones powered on or off.  Of course, you don't get the benefits of noise cancellation or EQ settings, which apparently still work, when powered off.
I didn't have a preference for wired vs. wireless with these headphones.  In fact, I almost felt like I was wasting the wireless capabilities when tethered with a cable.
I did manage to pair these headphones with my Mac Mini via Bluetooth.  To avoid conflicts, I toggled my iPhone's Bluetooth off, or forced a manual disconnect.  The JBL Everest Elite 700 can remember more than one paired device, but it seems it needs a little nudging to get it to play from the correct source.  It won't just magically know what source you want to listen to.
OK so how does the JBL Everest Elite 700 stack up?
Going on vacation:  I'd probably choose the Bose QuiteComfort 25.  The carry case is a little nicer and packs smaller.  They're also lighter to lug around, on and off your head.  And, if I'm stuck in an airline seat, I really don't need a wireless connection.
Critical listening (audio or voiceover editing):  I'll stick to my wired headphones, such as the Sennheiser HD800 paired with the Cambridge Audio DacMagic Plus.  The JBLs are comfortable, but the HD800 is even more so.  Plus, I generally dislike closed-ear headphones for this kind of thing.
Casual portable audio player (iPhone):  Hands down, the JBL Everest Elite 700.  Though not as light and compact as the Bose QuiteComfort 25, they still fold down and are completely wireless.  Speaking of wireless, I'm very impressed with the quality of sound you get from the Bluetooth connection.  The smartphone app gives you just enough tweaks to tailor the sound and controls the way you like.  It would be a shame NOT to use these wirelessly.
All is not perfect.  The high price is a bit of a consideration, and I feel the audio doesn't sound quite as "wide" when the Noise Cancellation is on.  However, the padded cups seal out enough external noise on their own, and TOO much noise cancellation is a little disconcerting to me, which is why I normally prefer open-ear headphones.
I really only need noise cancellation when I'm on a plane ride, and for that I'll pack the Bose.  If I'm sitting down for hours picking out mouth noises in my recordings, I'll reach for my Sennheiser open-ear headphones.   If I had to pick just ONE to do it all, I'd have to say the JBL Everest Elite 700 is a do-it-all headphone that can do it wirelessly.
Buying Recommendations:
If noise cancellation is the most important feature you want, and you don't have to have wireless, buy the Bose.  They sound better with the noise cancellation turned on, anyway.
If being wireless is the most important to you, and noise cancellation isn't as important, consider the JBL.  To me, they sound BETTER with noise cancellation turned off.
Source: The sample for this review was provided by JBL. Please visit http://www.jbl.com/ for more info and Best Buy to order a pair..