We use affiliate links. If you buy something through the links on this page, we may earn a commission at no cost to you. Learn more.
Product Requirements:
Device:
Handspring Treo 180/270/300
It's been a couple of months since I bought my
Treo 300. During this time I found that the Treo was a little harder to get out of my pocket than my old phone, probably due to its increased size. This, along with fears of scratching the outside clear plastic cover, caused me to research other case options.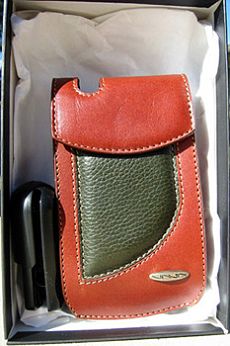 Many of us are familiar with Vaja Cases, either through personal experience, or through drooling over the cases that our friends have. So, I decided to check out what Vaja offers for the Treo line. I was very happy to find a Treo-specific case, that seems to be designed with the Treo's mobile phone functionality built in.
The case came with Vaja's UltraClip, which I am very impressed with. It allows full case mobility without any fear of the case becoming disconnected with the clip. Their site claims it can support up to 130 pounds of force in any direction, and I have to say that I agree with them. A couple of times, I have sat down in a rather confined chair, and the case got caught on the edge of arm rest. My full weight kept going down into the chair, and let me tell you, that clip held on. It held on so darn good that it actually dug into my side, which hurts quite a bit, but after I got up to examine my damage, the case was still there.
The UltraClip attaches from the side, by sliding it on. Once it clicks into place, it can rotate 360 degrees, which is handy for moving the case to a more comfortable position, like when you sit down. The clip will only disconnect from the case by pushing a button in on one end, returning it to a sideways position (as shown in the below picture) and sliding off.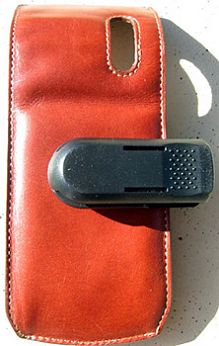 The Treo itself fit into the case a little snugly, at first. It took a good push to fit it in far enough to snap the cover on. After a month or so of use, though, it got a little easier. The case feels very nice, too. That's some fine quality leatherwork there, mm-hmm&lt/slingblade&gt.
The button latch that holds the flap down, on the other hand, could use a little work. It gets the job done moderately well. The problem with getting it done only moderately well is that I expected more from Vaja. The latch isn't very strong, and at least three times now, I've exited my car, only to find that the case was pointing flap-down and the flap was open. Here I am, standing up, with my treo about to take a nose dive into the pavement. Lucky for me, I stopped it from falling every time. This oversight is unfortunate, as it defeats the purpose of the UltraClip by introducing another point of failure.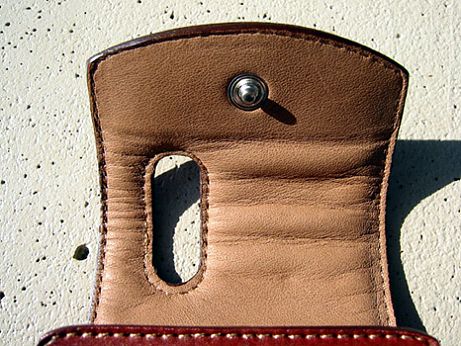 The case has a cutout for the antenna and the headphone jack, but it would have been nice if there was a cutout for the sound on/off switch. I've read the comments of a couple people who really miss that, but personally, it doesn't bother me.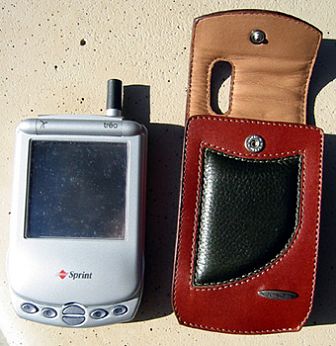 In conclusion, despite the weakness of the flap latch, I really like this case. The construction quality is simply beautiful, and it gets the job done nicely & in style.
Price: $49.90
Pros:
Looks beautiful
Provides fast, easy access to your Treo
Cons:
Price
Flap latch is weak
Product Information
| | |
| --- | --- |
| Price: | 49.9 |
| Manufacturer: | Vaja |
| Pros: | Looks beautifulProvides fast, easy access to your Treo |
| Cons: | |