We use affiliate links. If you buy something through the links on this page, we may earn a commission at no cost to you. Learn more.
The POD (short for Protective Organizational Device) by HRP Products, Inc. is a molded foam (NitroLyte) case
for your PalmPilot, WorkPad or Palm III. The PDA is held in place by two pieces of Velcro.
The dimensions of the case are: ~ 4.125″ x 5.75″ x 1.375″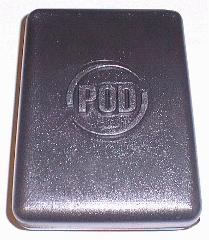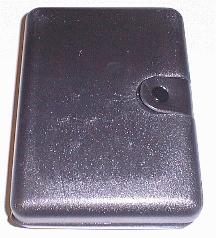 The material that the case is made of is a light weight foam. The inside of the case is
lined with a soft Velcro hook compatible material. On one side of the case is a pad of
paper and loop to hold your stylus.  The other side is where you attach your Pilot. A
plastic snap holds the clamshell case together.
The POD holds a Pilot or Palm III very well.  It will even hold a Palm III with
the plastic flip cover if you remove the pad of paper which is attached to the case with
Velcro.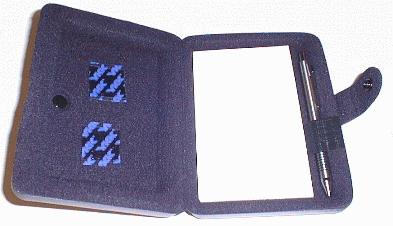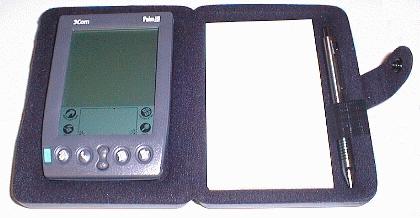 The POD is a large case.  I don't think I would ever use this as my everyday case.
I prefer something much more compact. HRP Products, Inc. will soon be coming out with a
belt holster for this case.  Even with a belt version, I can't see myself  using
it because of its size. But, I think this case would be very useful as a protective travel
type case. It would be a nice weatherproof case…. it might even float if you dropped it
in a lake! As padded as this case is, I wouldn't even be too worried if I dropped
my Palm III while it was in the case.  I think the POD might be a good alternative to
the RhinoSkin Cockpit case. Yes, I know it wouldn't withstand gunfire or being run over by
a runaway tank, but the POD will protect your Pilot from bumps, short drops, rain, sleet,
and snow.  🙂
Price: $19.95
Pros:
Good protection.
Low price.
Cons:
Maybe too large to use as your everyday case.
Product Information
Price:
$19.95
Manufacturer:
N/A
Pros:

Good protection.
Low price.

Cons:

Maybe too large to use as your everyday case.