Welcome to The Gadgeteer! Are you obsessed with the latest smartphones, gadgets and geek toys? Then you are definitely at the right place! Our reviews will tell you what it's like to use the products. We always give you the good with the bad and do our best to keep it simple, informative and fun.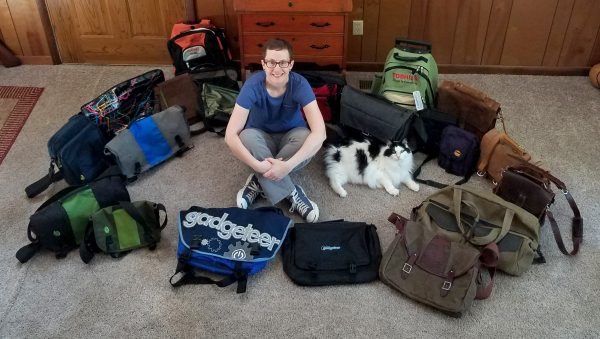 Julie Strietelmeier
Owner, Editor in Chief
[Columbus, Indiana]
I was born a gadget freak. This is a fact that can be proven by looking at a note written by a teacher on the bottom of one of my grade school report cards. "…Julie continues to bring little toys and things to school to trade with the boys…" Lucky for me, my parents never condemned my love of tech. My Dad actually encouraged it, by allowing me to dismantle old household devices in order to retrieve the magnets from their motors. As for computers, I started out with a Texas Instruments TI/994a computer, then several Commodore 64's, an Atari ST, various home built Windows boxes and currently a 13″ MacBook Pro. My smartphone usage is in constant flux. I get bored easily and can never get enough new devices to try.
After running 3 successful dial-up BBSes (Bulletin Board Systems – remember them?) from 1990 – 1996, I started The Gadgeteer as a small hobby site on the Geocities free community pages back in the summer of 1997. By December of that same year, I purchased the domain name of the-gadgeteer.com and within 3 years, The Gadgeteer grew to become one of the most trusted product review sites on the net. Recognized by Microsoft, the Wallstreet Journal and many other industry sources as the site to go to for real hands-on reviews without the fluff…
Since 1997, we've reviewed hundreds of products and I want to express my appreciation to the more than 150 product reviewers that have contributed to this site over the years. The wide range of expertise from these folks has contributed to the credibility of our product reviews. So thanks again to everyone who has contributed thus far to The Gadgeteer.
Sign up for our email newsletter which is sent out at 8am EST on Monday, Wednesday and Friday. You'll never miss a post!
And now, here's information about my team:
STAFF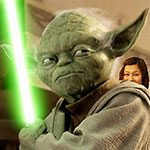 Rob Tillotson
Web Developer
[Odenville, Alabama]
Rob is our resident Apache, PHP, Linux and all around server master.
CONTRIBUTING EDITORS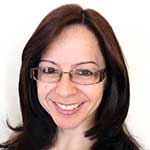 Kathleen Chapman
[Fort Worth, Texas]
Kathleen has always enjoyed the sciences – in particular biology and entomology since she was a little one lying on her stomach staring at ants. Then she switched gears and briefly worked as an end user services tech in the private sector before becoming a stay-at-home mom and home educator. When smart mobile devices became popular she was hooked. Now she is also a Gadgeteer and loving every minute!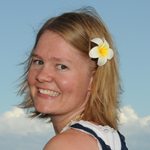 Ryan Chapman
[Kent, Washington]
Ryan Chapman is a proud Husker fan, martial artist, and avid reader of sci-fi/fantasy. Her passions are gadgets and gaming; preferably FPS or RPG games, and, as one of the younger Gadgeteers, remembers the first real gadget of her own being a pair of headphones and a portable CD player. Her favorite type of gadgets are gaming accessories and any kind of case for her iDevices.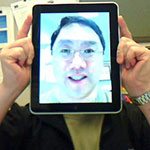 Andy Chen
[Oakland, California]
Andy Chen is a Fire Prevention Officer/EMT and former Electronics Specialist with the FBI. His interests include wireless devices and everyday-carry gadgets.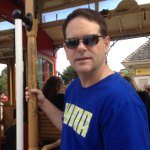 Larry Geisz
[Sun City, Arizona]
Larry Geisz (Larry g to his friends) is truly a product of the 70's. Being raised in a time when consumer technology was starting to emerge gave him the chance to explore exciting new innovations and gadgets (think Pong, Atari, Tandy TRS-80). He has a passion for playing and listen to music, playing video games and exploring the usability of gadgets and devices.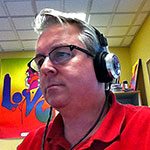 Bill Henderson
[Orlando, Florida]
Bill Henderson is a pathetic Apple fanboy who also loves audio, especially headphones and earphones. He has years of experience reviewing music for the Orlando Sentinel newspaper. He is currently an Art Director at Scholastic Book Fairs in Florida.
Steve Holt
[Martin, Tennessee]
Steve Holt is Director of Marketing and Operations at Savant Learning Systems. He has also been a professional speaker and consultant for over 10 years on various topics such as marketing, social media, leadership, and small business development, and he is also married with 4 kids. You can find out more about Steve at www.steveholt.com.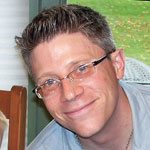 Andy Jacobs
[Fort Wayne, IN]
The qualities of a gadget that pique my interest are design, functionality and practicality. I'm fiendishly fond of getting my hands on anew gadget to plumb the depths of its features and help owners to learn something they might not have otherwise known or to educate potential buyers and aid them in a purchasing decision.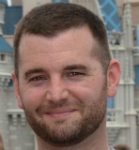 Dennis Moore
[Cherry Hill, New Jersey]
Dennis is a Police Officer who has always been fascinated by science and technology. His primary interest are the Android OS, smart home products, and the Internet of Things; although, if it's shiny and has buttons he'll probably be interested. When not at work, Dennis spends most of his time helping his wife and kids nurture their inner geek.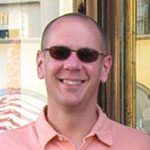 Dave Rees
[Renton, Washington]
Dave Rees is an avid tech/gadget guy at both his day job and on the side as well. He is a dedicated athlete, Apple fanboy, and family-man.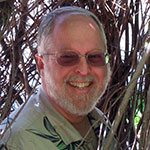 Smythe Richbourg
[Durham, NC]
Smythe Richbourg has been an avid Mac user since getting his first Mac in 1987. A lifelong gadget fan, he's been hooked on the modern electronic organizer since getting the very first Newton. He lives in Durham, NC, with his wife, and whatever dogs and daughters happen to be home at the time. He's also an amateur photographer and cyclist.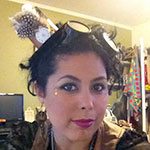 Elizabeth Rodriquez
[New Hyde Park, NY]
Liz is an IT gal by trade who loves computer geekery, coffee, and of course, gadgets! In her spare time she likes to tinker with photography and work on tech projects.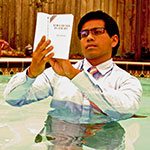 Raul Sanchez
[Safety Harbor, Florida]
Raul is a freelance video producer and music video director that enjoys coming up with the creative stories and ideas. He is a gadget freak at heart and loves gadgets big and small.
WEBSITE DESIGN
We're using WordPress with a customized skin from Thesis.
The logo was designed by Daniel McNutt of DRM Designs.
—
All user comments on this site are the opinions of their respective authors and do not necessarily reflect the views of The Gadgeteer. We are not responsible for user comments authenticity or accuracy.
—
All posts and images on this site are the sole property of The Gadgeteer and may not be copied or reposted on other sites without permission.
Sign up for our email newsletter which is sent out at 8am EST on Monday, Wednesday and Friday. You'll never miss a post!