How would you like a chance to win an awesome
HP HDX Dragon Entertainment Notebook package that has a retail value of over $5000? Sound good? Well, what if
I told you that you could have 31 chances to win this prize? Guess what? Starting May 2nd, you will!
The 31 Days of the Dragon is an unbelievable promotion being sponsored by
the great people at HP. They are giving 31 different
mobile news, reviews and info web sites (including The Gadgeteer!) an HDX Dragon notebook to give away to their
readers in any way that they would like. One system will be given away each day for 31 days
starting on May 9th and ending on June 8th, 2008…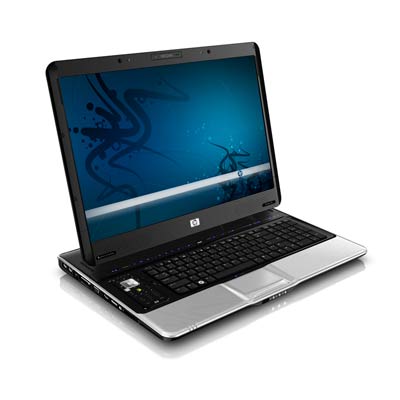 What's included in the prize pack?
HP HDX Dragon Notebook (Intel Core 2 Extreme Processor X9000 (2.80GHz, 6MB L2
Cache, 800MHz FSB)
4GB DDR2
System Memory (2 Dimm)
500GB 5400RPM SATA Dual Hard Drive (250GB x
2)
20.1" diagonal WUXGA
High-Definition HP Ultra Brightview Widescreen (1920×1200) 1080p
512MB NVIDIA GeForce 8800M GTS
Blu-Ray ROM with SuperMulti DVD+/-R/RW Double Layer
Integrated HP HDTV
Hybrid TV Tuner and 4 Altec Lansing speakers with HP Triple Bass Reflex
subwoofer
HP Imprint Finish
(Dragon) + Fingerprint Reader + Webcam + Microphone, Intel PRO/Wireless 4965AGN
Network Connection and Bluetooth
Cell Lithium Ion Battery.
Software:
Microsoft Windows Vista Ultimate (64-bit)
Microsoft Office
Corel PaintShop Pro X2
Corel Painter Essentials
Corel Ulead Video Studio Plus 11.5
Symantec Norton Internet Security
Viva Piñata
Microsoft Flight Sim
Microsoft Flight Sim Expansion Pack
Gears of War
Blu-Ray Movies:
Pirates of the Caribbean – The Curse of the Black Pearl
Pirates of the
Caribbean – Dead Man's Chest
Pirates of the Caribbean – At World's End.
The total retail value of this prize pack is over $5,000!
How do the contests work?
Each of the participating 31 websites will run their own individual seven day contest,
with a winner being announced on the seventh day. So, as you can probably figure
out, there will be 31 different contests making a total of 31 chances to win an
HDX Dragon system. The contest here at The Gadgeteer will begin on Thursday the
8th. I've not yet decided what type of contest it will be, but I intend to make
it relatively easy and fun! :o) Check back next Thursday for full details.
02 May – 09 May www.absolutevista.com
03 May – 10 May www.arstechnica.com
04 May – 11 May www.osnn.net
05 May – 12 May www.jkontherun.com
06 May – 13 May digitalmediaphile.wordpress.com
07 May – 14 May www.bostonpocketpc.com and
www.techronical.com
08 May – 15 May the-gadgeteer.com
09 May – 16 May www.thedigitallifestyle.com
10 May – 17 May www.digitalhomethoughts.com
11 May – 18 May www.windows-now.com
12 May – 19 May www.windowsconnected.com
13 May – 20 May www.geekstogo.com
14 May – 21 May www.bink.nu
15 May – 22 May www.mediablab.com
16 May – 23 May www.last100.com
17 May – 24 May www.labnol.org
18 May – 25 May www.notebooks.com
19 May – 26 May www.slashdotreview.com
20 May – 27 May www.neowin.net
21 May – 28 May www.geek.com
22 May – 29 May www.lockergnome.com
23 May – 30 May www.planetx64.com
24 May – 31 May www.thegreenbutton.com
25 May – 01 Jun www.istartedsomething.com
26 May – 02 Jun www.bleepingcomputer.com
27 May – 03 Jun www.hardwaregeeks.com
28 May – 04 Jun www.geeknewscentral.com
29 May – 05 Jun www.geekzone.co.nz
30 May – 06 Jun www.thetabletpc.net
31 May – 07 Jun www.gearlive.com
01 Jun – 08 Jun www.gottabemobile.com