We use affiliate links. If you buy something through the links on this page, we may earn a commission at no cost to you. Learn more.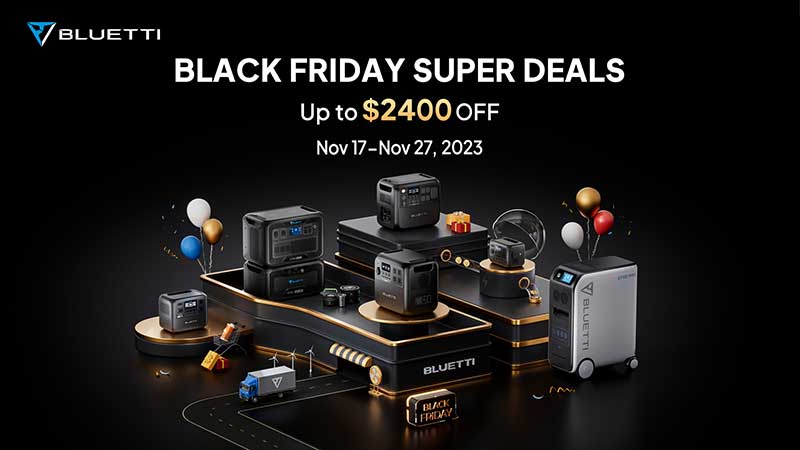 SPONSORED NEWS – Black Friday 2023 is fast approaching, and BLUETTI, a trailblazer in the portable power industry, is ready for the most thrilling promotion of the year, with astonishing discounts of up to $2400, starting November 17. From portable power solutions to expandable battery packs, BLUETTI's Black Friday deals are set to power up your world. Additionally, BLUETTI is unveiling the all-new AC200L power generator at an unbeatable early-bird price.
If you're looking for exceptional deals on portable power stations, the time is now to score and save big. And act quickly – these BLUETTI Black Friday discounts won't last forever.
Back Up Off-grid Living
Black Friday deal price $2799 with a free 120V home integration kit(reg. $619) Switching over in 20 milliseconds, the AC300 system ensures you're never left in the dark. This system offers a scalable capacity, ranging from 3,072Wh to a colossal 12,288Wh when paired with two to four B300 packs. With 3,000W of high power and 16 versatile outlets, you can charge all your essential home appliances like refrigerators, heaters, air conditioners, and more. Plug it into solar panels for 2,400W charging, and you'll have a stable stream of solar energy to weather extended power outages.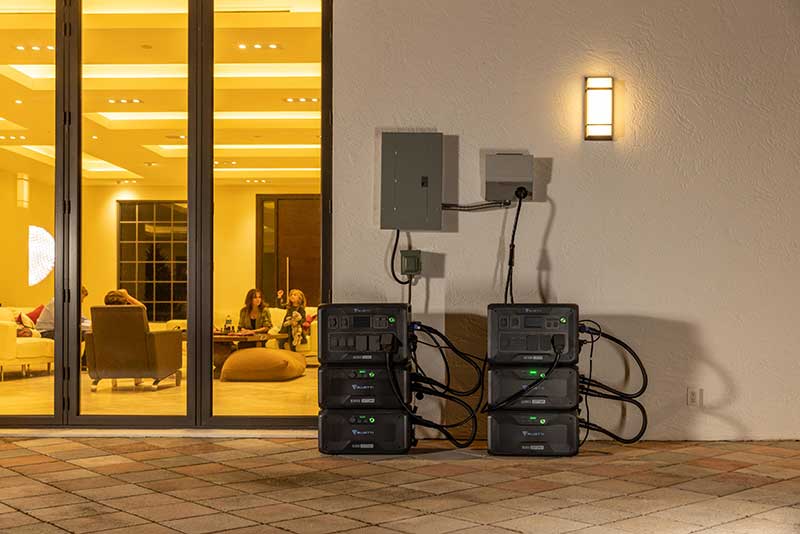 Black Friday deal price $4799 with a free PV380W solar panel (reg. $799)
The 5,000W AC500 system can run nearly anything in your house, from a home theater system to a coffee maker. Even in frigid conditions, such as -20°C, it's up to the challenge thanks to its built-in self-heating feature. A basic 3,072Wh AC500+B300S set can power an 800W refrigerator for 3 hours or an electric blanket for 21 hours. Featuring an expandable capacity capped at 18,432Wh, a responsive UPS, and up to 3,000W of solar charging capability, this system is the ideal off-grid power source for your home or remote cabin.
Power Indoors and Out
Available from Nov. 17 at a launch price of $1499
This sleek newcomer delivers a whopping 2,400W of power that increases to 3,600W in Powerlifting mode for more energy needs. Additionally, you can fully recharge the 2,048Wh battery in two hours using the 1,200W solar charger. If you plug the AC200L into the wall using the 2,400W Turbo Charge mode, it charges even faster in 90 minutes without requiring a bulky adapter. Through its Bluetooth or WiFi connection, you can monitor the AC200L in real-time, enable ECO mode to conserve battery life, and much more with the BLUETTI App. Adding UPS functionality and an extended 5-year warranty, BLUETTI gives you peace of mind during power outages and beyond. Starting Nov. 17 through Nov. 30, the AC200L power station will be available for an early-bird price of just $1,499. Pair the AC200L with a 3,072Wh B300 expansion battery for a total capacity of 5,120Wh, and you'll get more power for less money at only $2,999.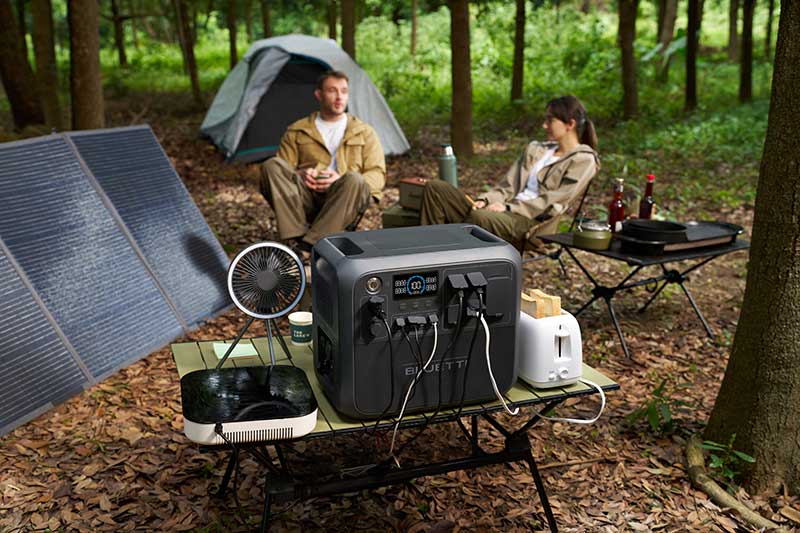 Was $1599 Now $1299 Save $300
The flagship AC200MAX boasts a 2,048Wh capacity and 2,200W of output, perfect for your RV adventures, van life, glamping, and off-grid living. Its front panel has 16 versatile outlets that can power all your outdoor essentials, including coffee makers, water pumps, and fridges. Did we mention it can run a 40W CPAP machine for over 80 hours? With its efficient 900W solar intake, you're never left wanting for power as long as the sun shines. Expand its capacity with a B230 or B300 expansion battery, and you can push it to a maximum of 8,192Wh.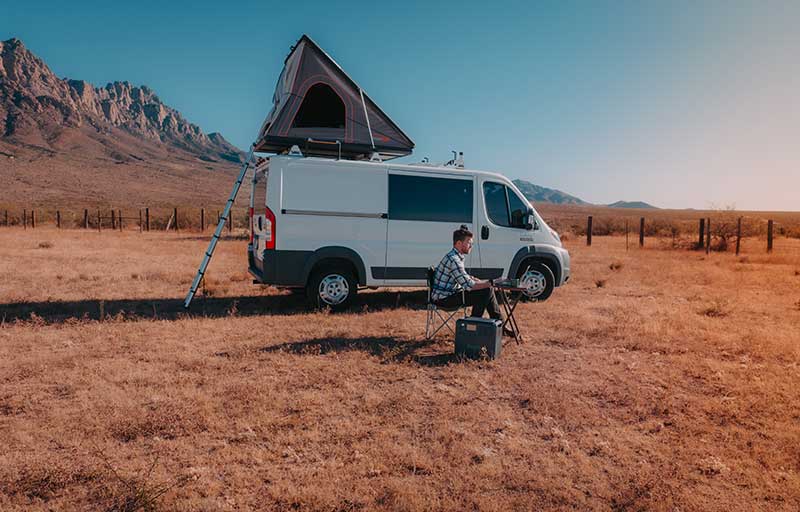 Was $999, Now $649,  Save $350
AC180P+PV200 Was $1548, Now $1298, Save $250
Weighing about 37 lbs, the AC180 and its offline counterpart, the AC180P, are more compact generators for off-grid living. Both can dish out 1,800W of power, or 2,700W in power lifting mode, to run resistive devices such as dryers and electric kettles. Their responsive UPS features also make them reliable backup power for sudden power failures. These power stations offer a greener and quieter alternative to traditional gas generators. They differ slightly in capacity, 1,152Wh for the AC180 and 1,440Wh for the AC180P. As for remote control, the AC180 only accepts BLUETTI App control via Bluetooth, while the AC180P could also be connected via WiFi.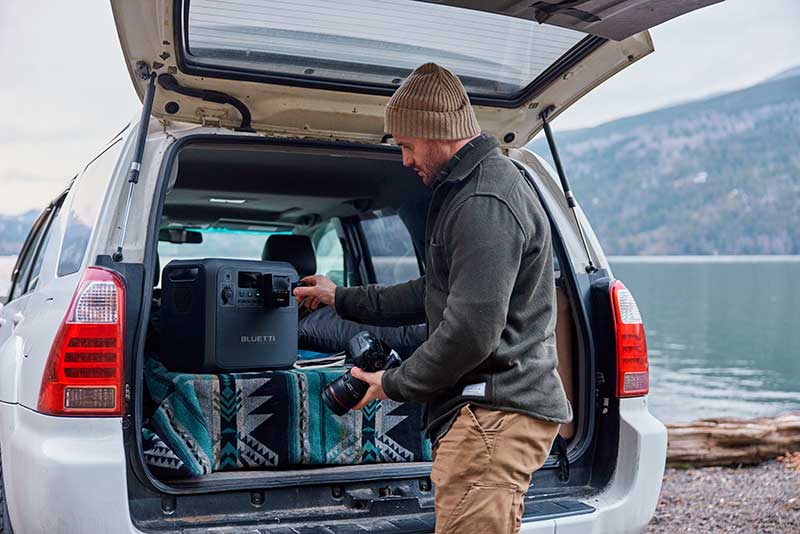 Pack Light, Explore Further
Was $599 Now $499 Save $100
Weighing just 10.2kg, the AC70 is designed for adventurers like you. Made on the success of the EB70S, it's upgraded to offer an impressive 1,000W of continuous output for a wide range of appliances, from refrigerators to blenders. In Power Lifting mode, it can deliver a potent 2,000W of power for hairdryers and small power tools. Its 768Wh LFP battery boasts over 3,000W life cycles. On a single charge, you can charge a 15Wh camera 45 times, a 40W CPAP machine for 12 hours, and a 120W car fridge for 4.7 hours. The AC70 features fast-charging options, including 850W AC input (0%-80% in just 45 minutes) and 500W solar input for a full charge in 2 hours, making it a versatile and convenient power source for short trips or emergency backup.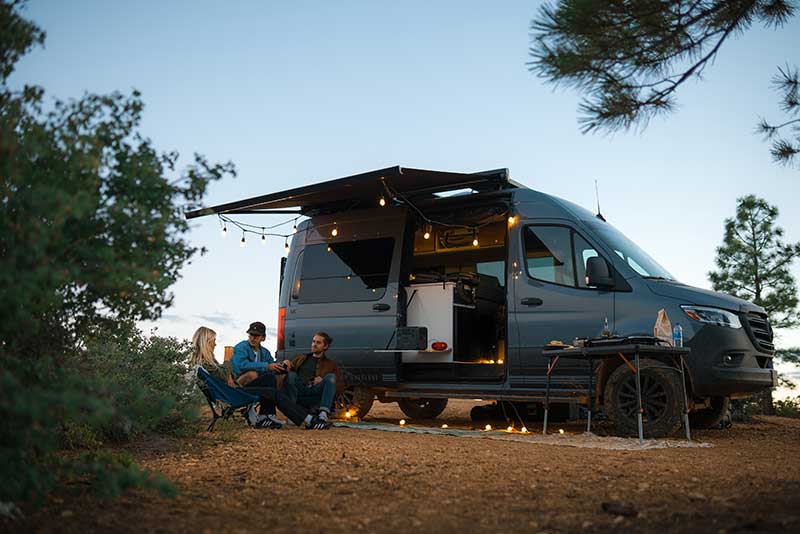 Was $499 Now $399 Save $100
For those who value portability, the AC2A is the perfect choice. At only 3.6kg, it's compact and easy to carry around. Despite its toolbox-like size, it delivers 300W of AC power and a 600W surge from its 204Wh battery. Six ports, including a 100W USB-C port for fast laptop charging, let you power your gadgets all at once. It also boasts a 270W fast wall charge that goes from empty to full in just 1.4 hours. Built with durable LFP battery cells, it guarantees over 3,000 life cycles before degrading to 80% of its original capacity. Ideal for camping and hiking, the AC2A is also solar-ready with a 200W solar input.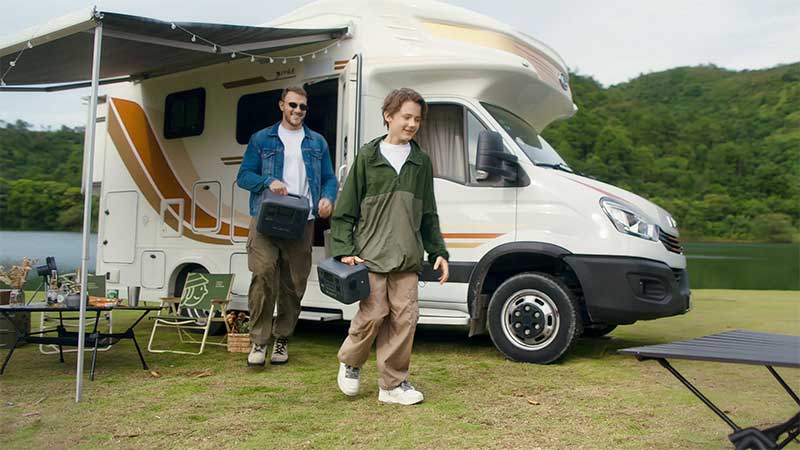 Power More and Longer
Was $1099 Now $999 Save $100
The 2,048Wh B230 expansion battery adds even more juice to your BLUETTI power stations. Equipped with its own power button, a USB port, a USB-C (100W) port, and a 12V/10A output, you can use it on its own to power laptops, car fridges, and other devices. It charges up using the T500 Adapter or solar panels, with a maximum input of 500 watts.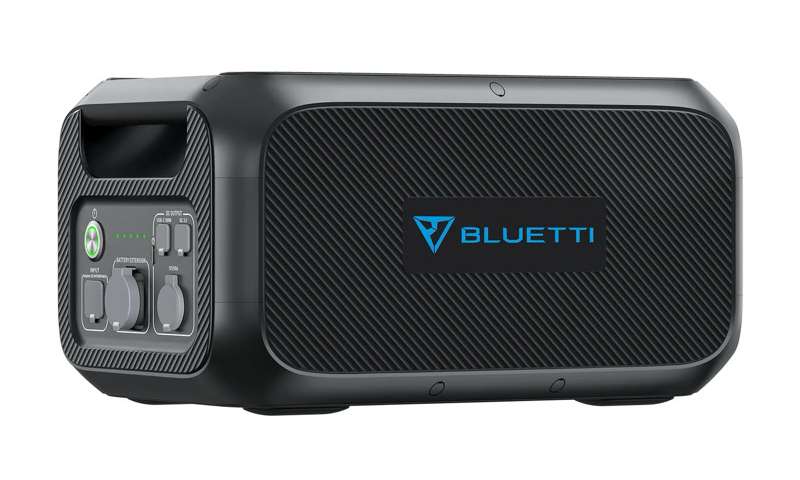 Was $1999 Now $1699 Save $300
The AC300's companion battery, the B300, offers an impressive 3,072Wh of capacity. It supports a maximum of 700W of dual charging, whether through a combination of 500W AC and 200W solar or dual solar inputs. Like the B230, it's built with durable LiFePO4 cells with over 3,500 life cycles before degrading to 80% and serves as a substantial power bank alone.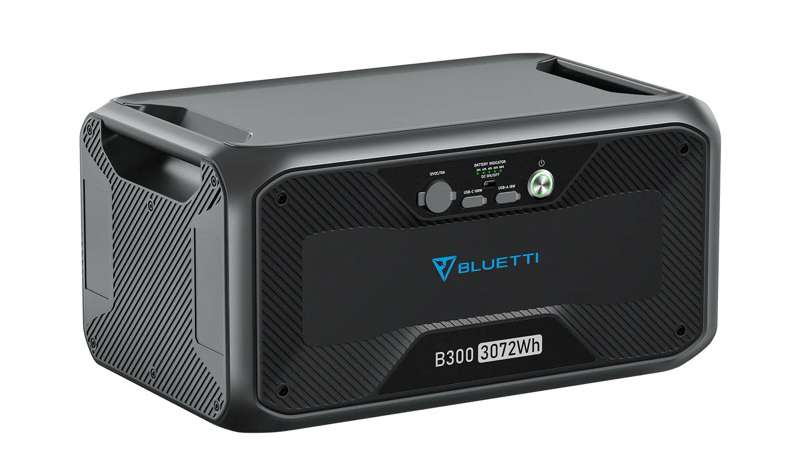 BLUETTI Black Friday Bonuses
Besides these incredible discounts, BLUETTI's Black Friday sale includes exciting perks like special BLUETTI Lifestyle gifts for purchases over specific thresholds, earning five times BLUETTI Bucks for orders placed between Nov. 17 and Nov. 27, exclusive markdowns for BLUETTI members, and an additional 5% reduction for referring friends. Don't miss out on these once-in-a-year deals! Mark your calendar for Nov. 17 and save big on Black Friday power station deals.
About BLUETTI
BLUETTI has been committed to promoting sustainability and green energy solutions since its inception. By offering eco-friendly energy storage solutions for both indoor and outdoor use, BLUETTI aims to provide exceptional experiences for our homes while also contributing to a sustainable future for our planet. This commitment to sustainable energy has helped BLUETTI expand its reach to over 100 countries and gain the trust of millions of customers worldwide.
Visit BLUETTI's social media channels:
Youtube
Facebook
Instagram
Twitter