We use affiliate links. If you buy something through the links on this page, we may earn a commission at no cost to you. Learn more.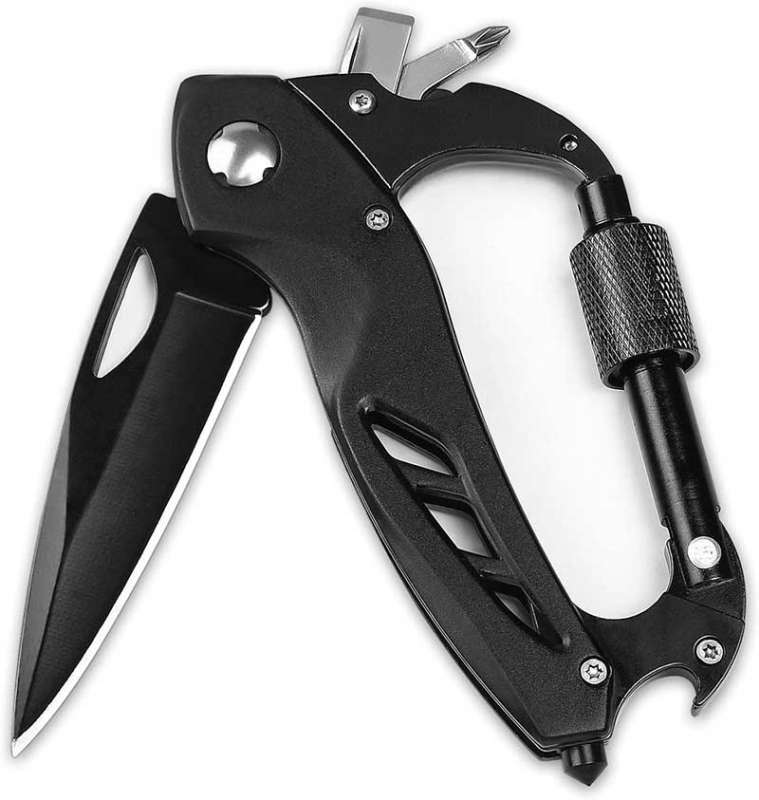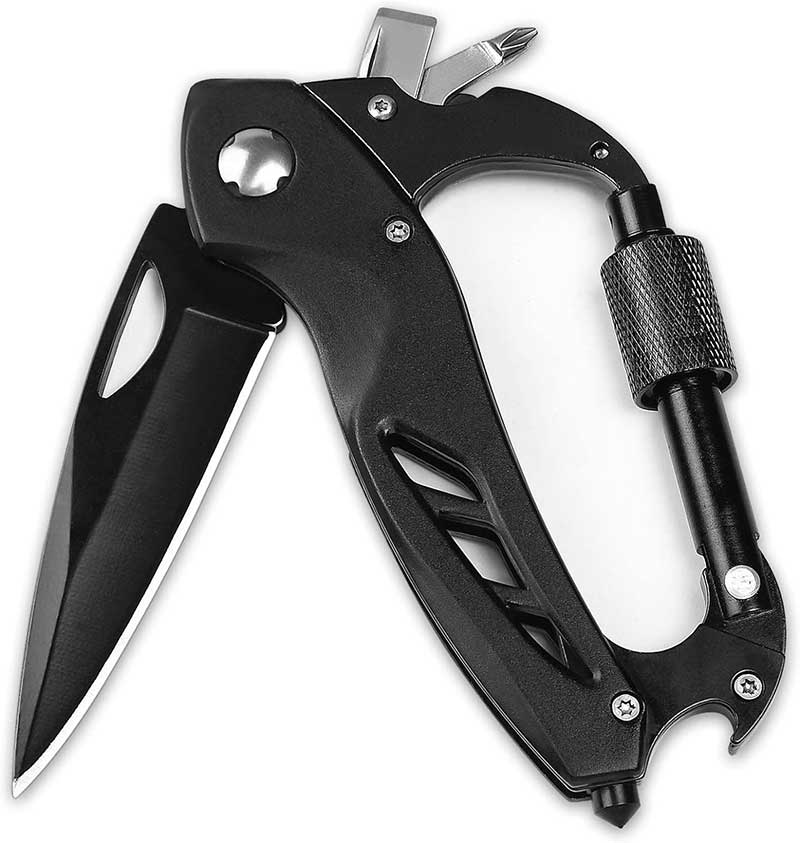 NEWS – I'm a little apprehensive about posting news about this multi-tool because it's from the same company that caused a stir last week when I posted about their really cool mini pocket knife. That article went viral and they were jacking up the price every hour from a starting point of less than $8 to about $15. When it was all said and done it ended up selling out and is no longer available… They emailed me yesterday to apologize for what they did…
This is Kane, my contact at FUNBRO. i apologize for the price increase on this product Asin:B0CF9PYV95.
Your article was so well written that our inventory wasn't enough to satisfy the purchases of those who read the article, so we had no choice but to raise the price.
But it's still out of stock now.
I think their explanation is lame, don't you? Anyway, they sent me a link to this multi-tool carabiner and promised not to raise the price. So we'll see. This multi-tool is a carabiner with a built-in full-sized knife, two screwdrivers, a bottle opener, and a glass breaker. It's available in 3 colors and is priced at below $10 for the black and red versions and less than $12 for the blue version. Want one for your EDC, then head over to Amazon where it has a high percentage of 5 star ratings. I would advise you to hurry though, just in case!