We use affiliate links. If you buy something through the links on this page, we may earn a commission at no cost to you. Learn more.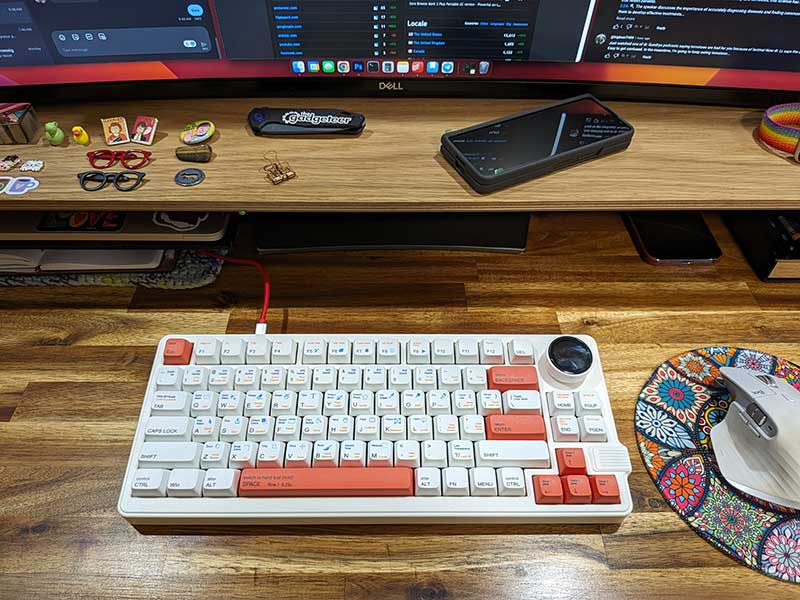 REVIEW – Ah, the joys of testing mechanical keyboards… Yes, I'm a keyboard nerd and the newest one that I'm testing is the Gamakay LK75 mechanical keyboard. It has two interesting features, let's find out what they are. Ready. Set. Type!
What is it?
The Gamakay LK75 is a customizable 75% layout mechanical keyboard that has a TFT smart display in a programmable knob.
What's in the box?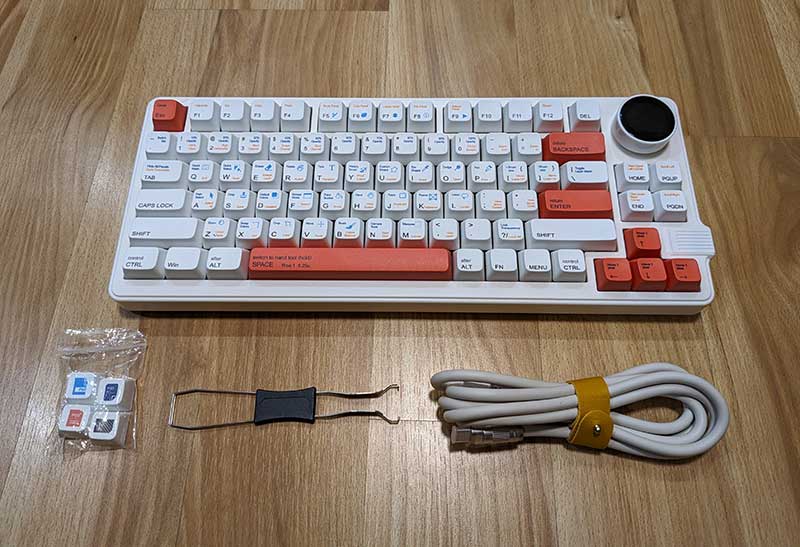 Gamakay LK75 mechanical keyboard
USB cable
Keycap and switch puller tool
4 extra keycaps
User manual
Specifications
Model: LK75
The number of keys: 75% 83 keys
Switch: GamaKay Silent Switches (Phoenix, Griffin, Pegasus)
GamaKay planet Switches (Venus Jupiter Mercury Mars )
Keycap: MDA Profile Keycaps
Connection: TYPE-C Bluetooth 2.4G wireless
Structure: TOP Mount
Battery: 5000 mAh
Knob: TFT Smart Display & Knob
Design and features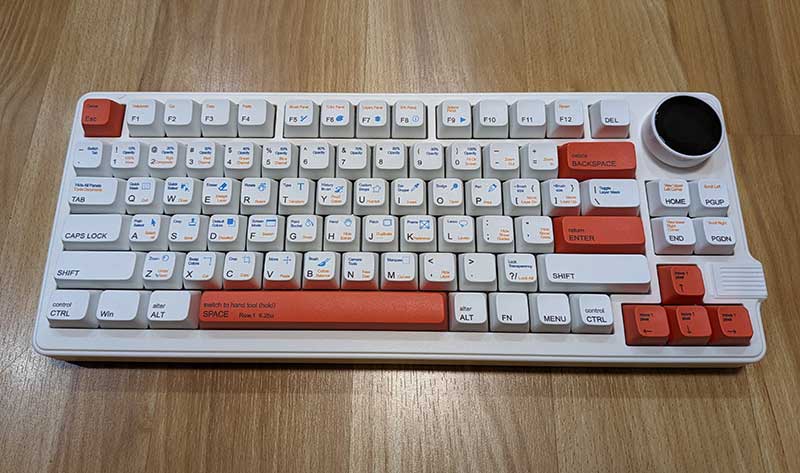 The Gamakay LK75 mechanical keyboard has a white case and MDA white and orange keycaps. This is a 75% sized keyboard so it's the sweet spot as far as how much space it takes up on your desk while still offering a full set of dedicated function keys and arrow keys.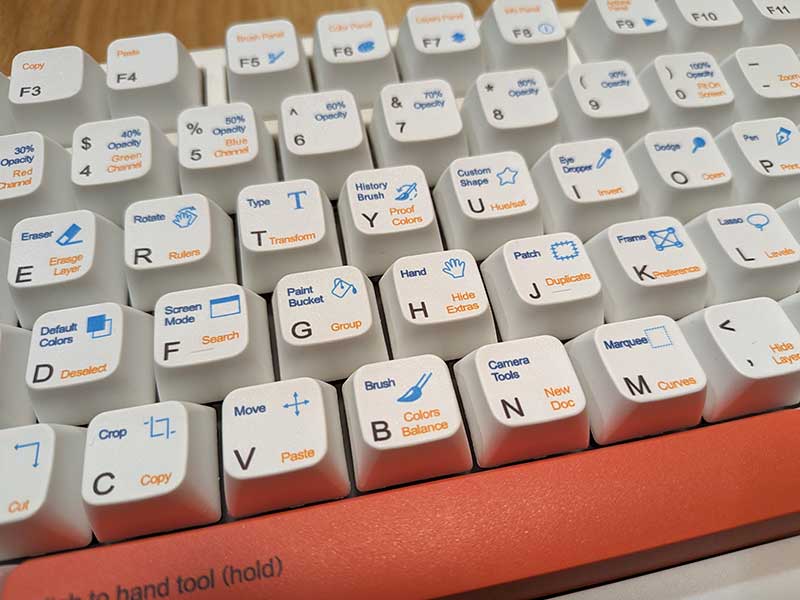 This keyboard is unique because has keycaps with Photoshop tools/commands printed on them. While you can use the Gamakay LK75 mechanical keyboard like you would any other keyboard, if you're a Photoshop user, the keys are already programmed to bring up the tools shown on each key. Cool right?!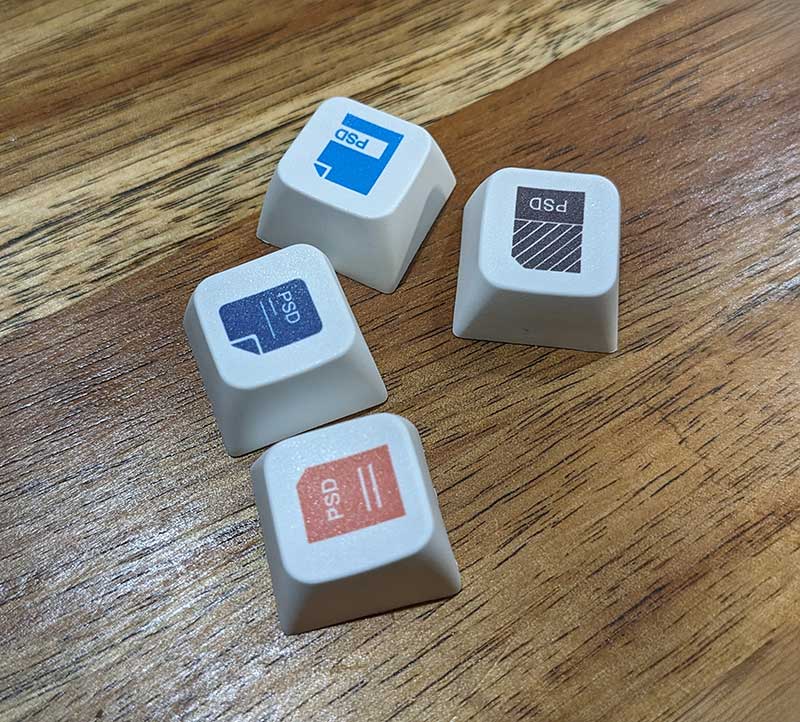 They even include a few extra keys.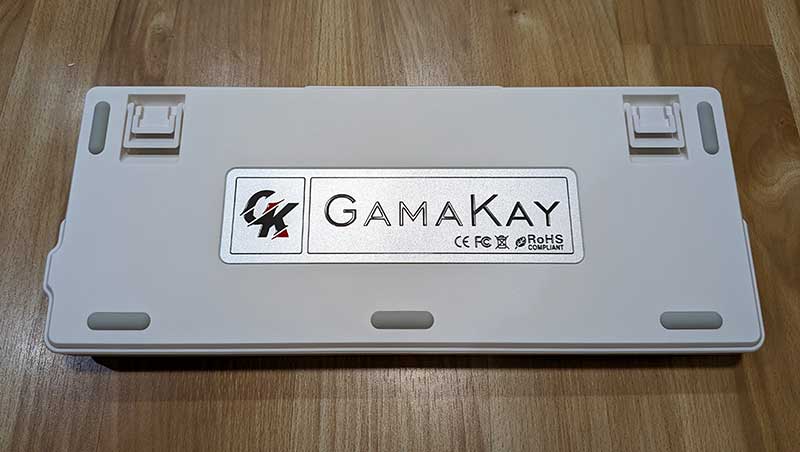 The bottom of the LK75 has two folding feet on the back.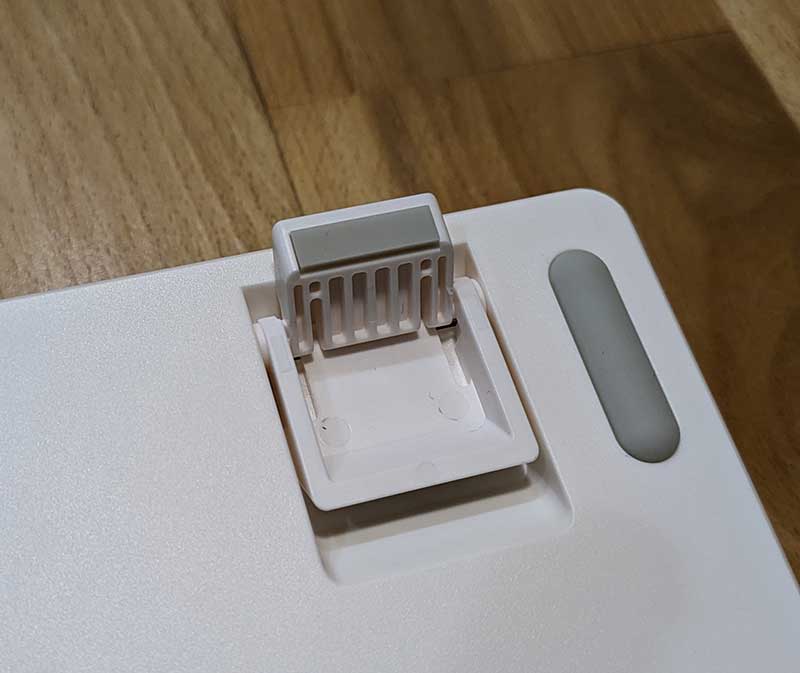 The feet have a non-slip pad on the end and they are height adjustable.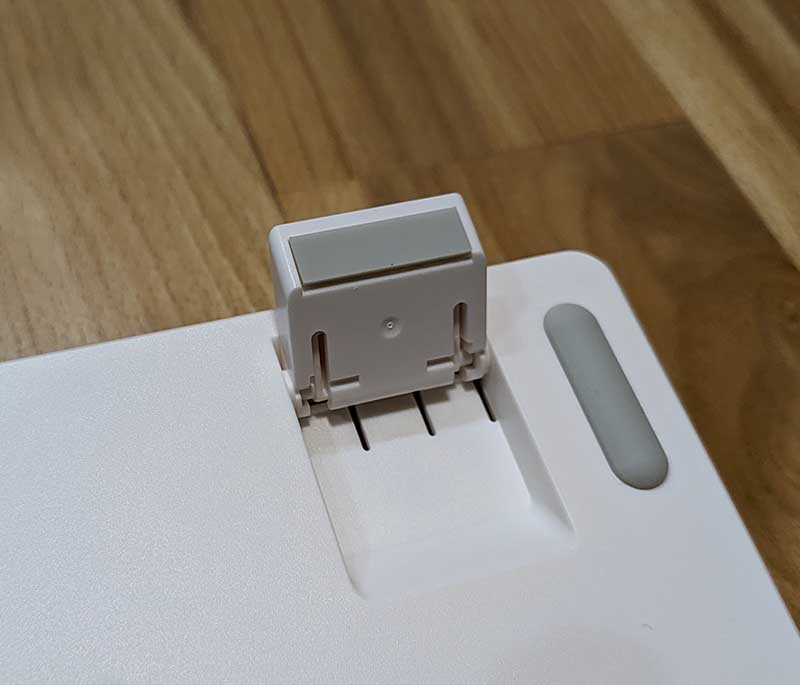 It's up to you if you want to raise the back of the keyboard for better ergonomics.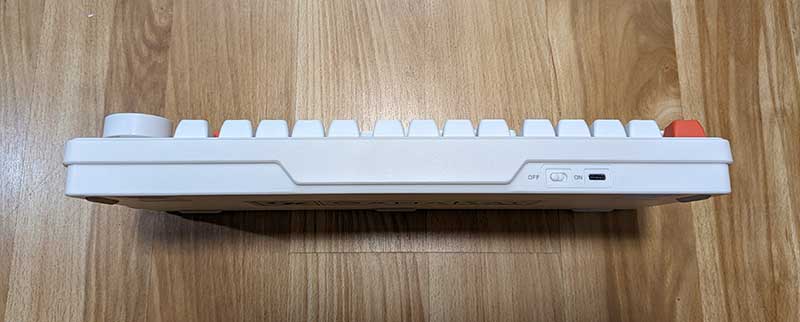 The back of the keyboard has a USB-C port for charging and a hard wire connection and a power switch.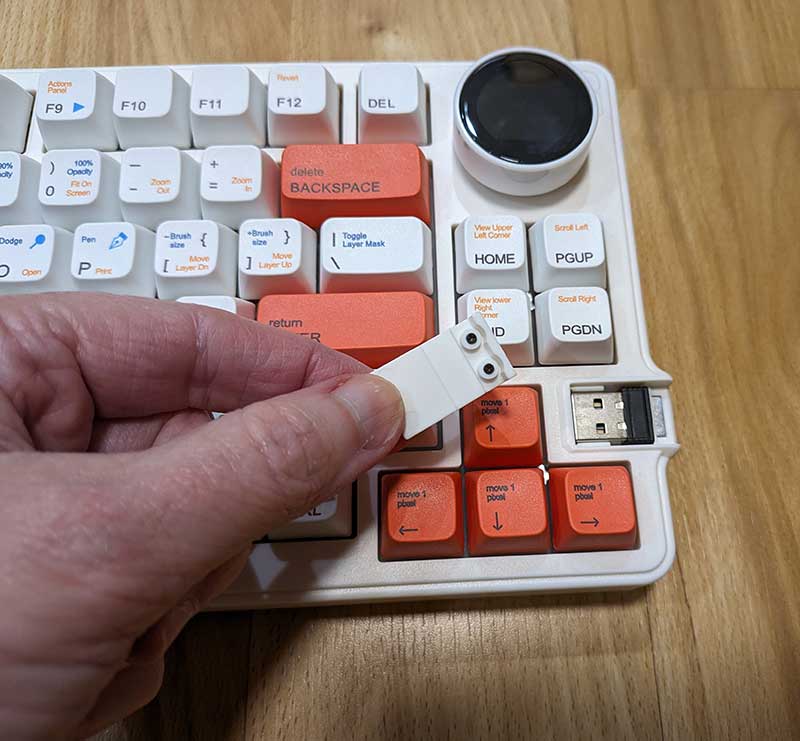 You can connect the Gamakay LK75 to your computer either by Bluetooth, hard wire (USB), or with the USB dongle that is hidden under a magnetic cover on the top of the keyboard. For my testing, I used it hardwired to my MacBook.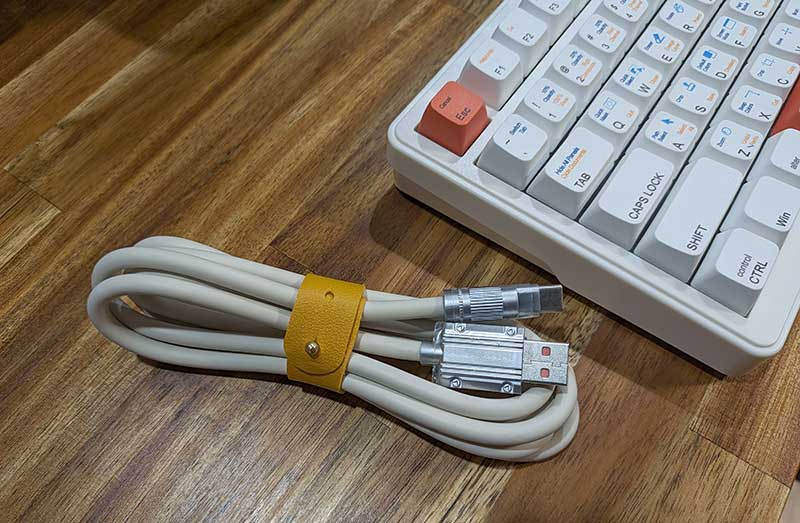 Included with the keyboard is an industrial looking USB cable that's pretty cool, but of course, you can use any USB cable to connect it to your computer.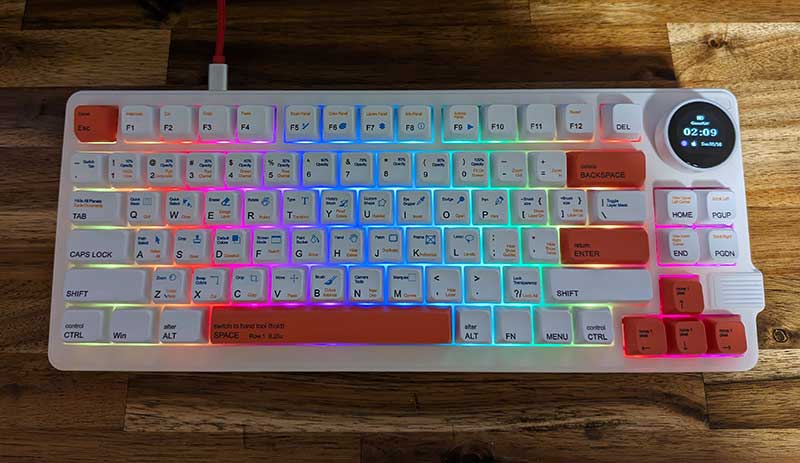 Other than the built-in Photoshop commands, the Gamakay LK75 has one other notable feature… The TFT smart display knob is in the upper right corner. Many keyboards have a knob that you can use to control volume or other things, but the knob on the Gamakay LK75 keyboard has a built-in color display.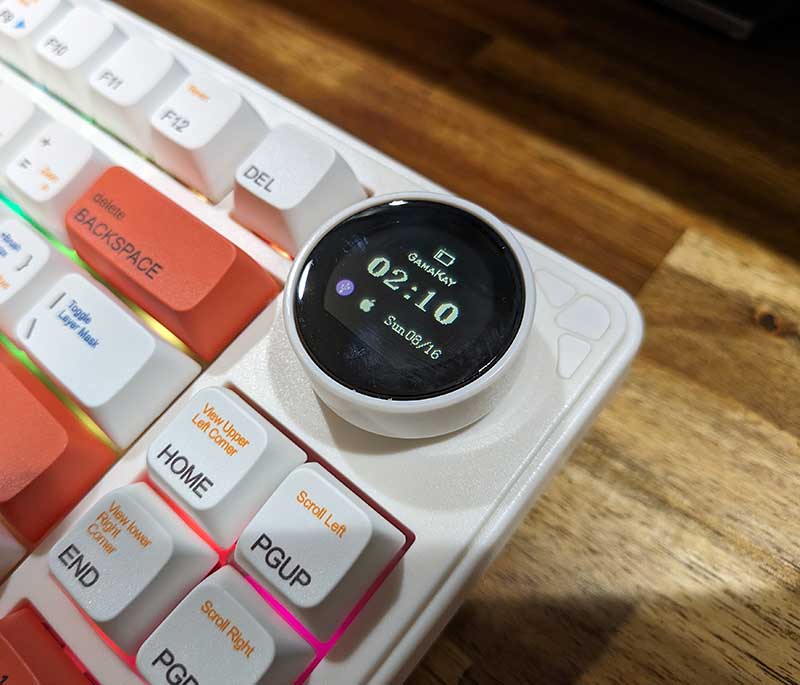 By default, the display will show the time and date as well as the connection type (you can see that I am using the USB cable) and the system type (I'm on a Mac). You can also see that it has a small battery icon at the top. This is really only important if you plan to use the keyboard wirelessly which I did not.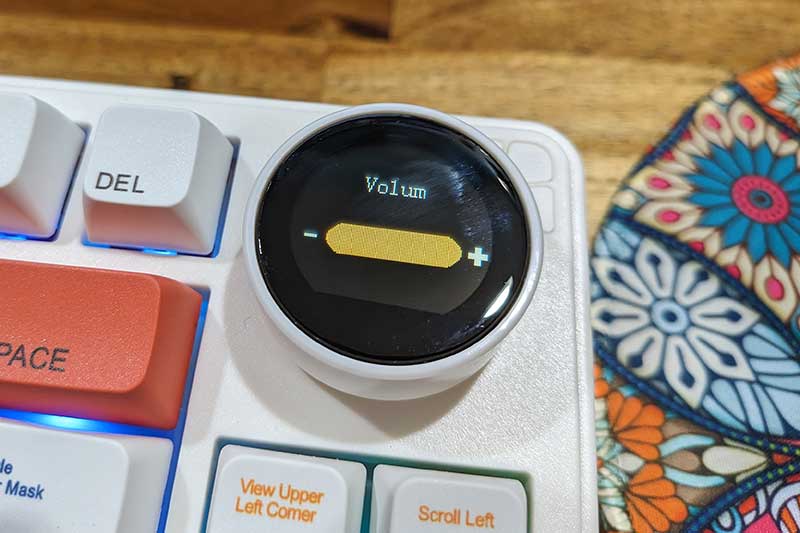 The knob is programmed to adjust the volume up and down when you turn it and mute the volume when you press it. There is great tactile and audible feedback when turning and pressing the knob. But it gets better… more about programming the knob later.
It's all about the switches!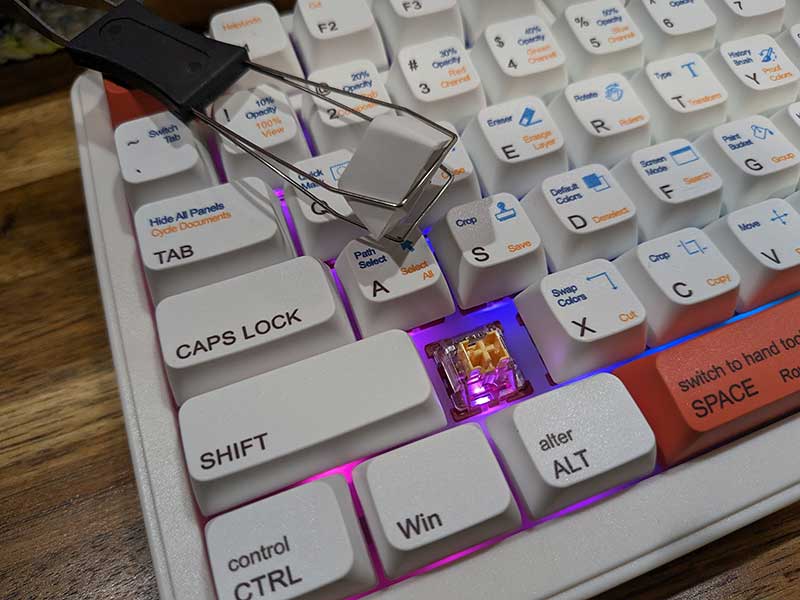 The most important feature of any keyboard is how well you can type with it. When you buy the Gamakay LK75 mechanical keyboard, you can choose from Gamakay's Pegasus tactile silent and Phoenix linear silent switches. The keyboard that they sent me came with Phoenix linear silent switches.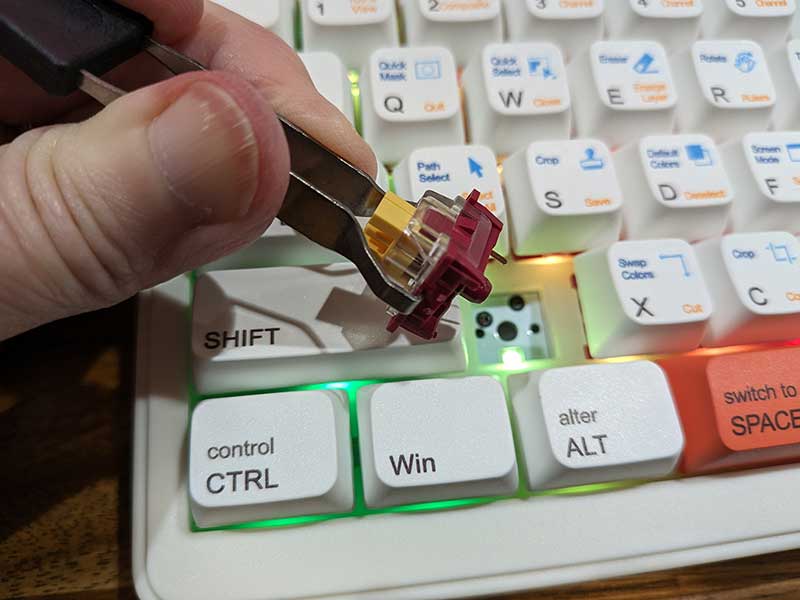 The Gamakay LK75 allows for hot-swappable 3 or 5-pin switches.
I like clicky tactile switches so these silent linear switches were new to me. Are they really silent? Not completely silent, but they are very quiet. You can hear for yourself in the video below where I show myself typing on the LK75.
I found the switches to be comfortable to type on, but I found them to be mushy and definitely not as tactile as I would have liked. Quite often I found myself accidentally pressing keys while my fingers were resting on the keyboard thinking about what I was going to type next. I don't have this issue with any other keyboards that I've reviewed so far, so I think it's specific to the Phoenix switches. Others might love this switch, but it's not for me.
Customizing the Gamakay LK75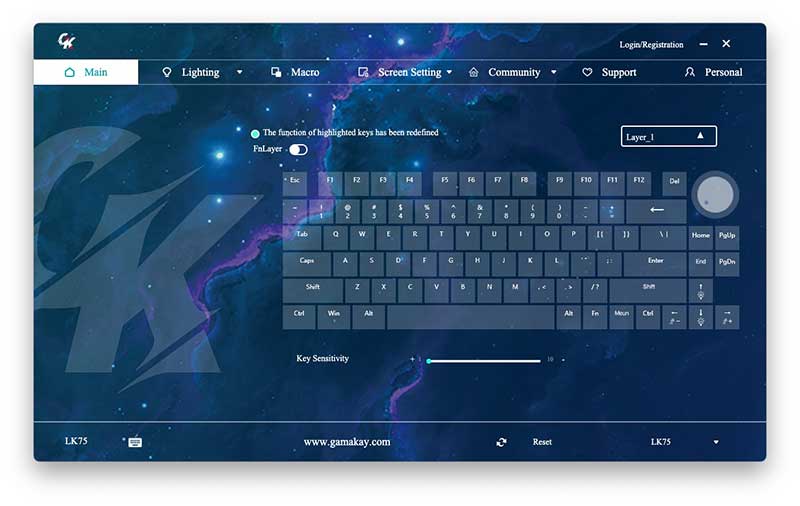 Using Gamakay's proprietary app for Windows or MacOS, you can customize any key on this keyboard including the knob and you can also customize the RGB lighting effects.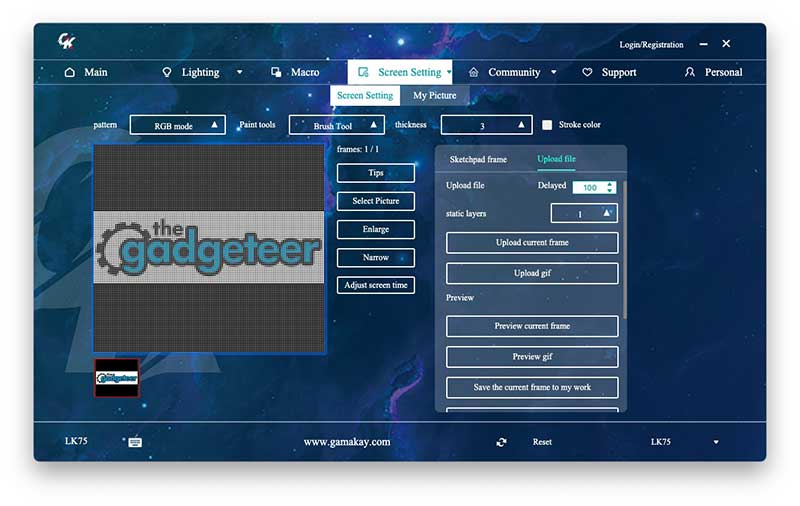 Customizing the graphics on the knob's display is pretty fun. You can load your own images or even draw images to use.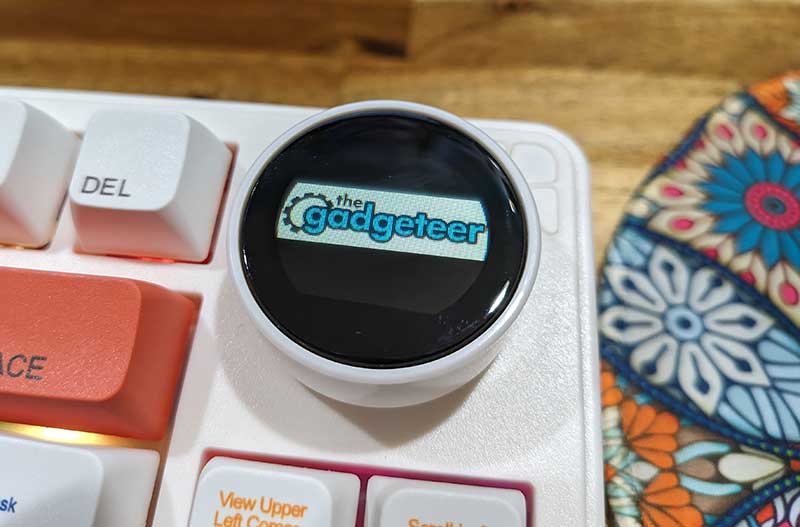 I bet your mechanical keyboard doesn't have the Gadgeteer logo on it!
See and hear it in action
What I like
Hot-swappable switches
TFT programmable knob
Programmed for Photoshop tool/commands
What I'd change
Option for regular keycaps
Other body colors
Final thoughts
The Gamakay LK75 mechanical keyboard is unique because it's designed for people who use Photoshop and it also features a cool knob with a programmable color display. Another unique (to me) feature are the silent switches that you can choose from. I didn't really care for the switches, but I can see how this keyboard would be great for a graphic designer who works in an office with other people who might not appreciate loud clickity-clackity keyboards.
Price: $119.99
Where to buy: Gamakay and Amazon
Source: The sample for this review was provided by Gamakay.