We use affiliate links. If you buy something through the links on this page, we may earn a commission at no cost to you. Learn more.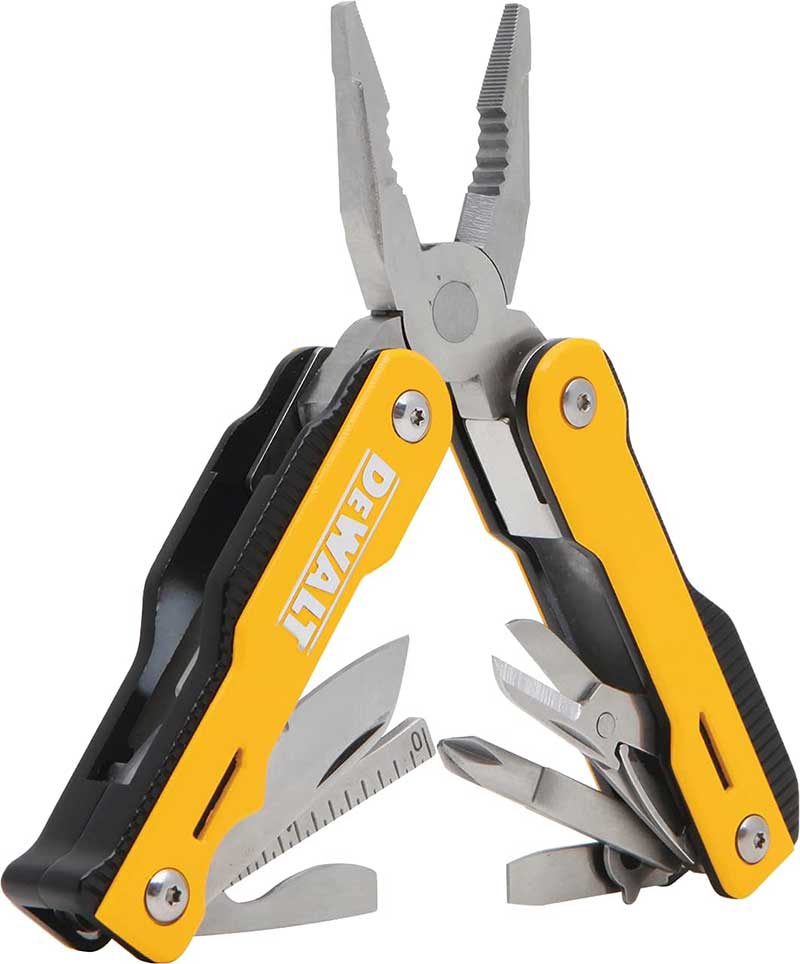 NEWS – When someone asks an EDC fanatic to list popular multi-tool brands, they will obviously say Leatherman, Gerber, and SOG, but I don't think many will think of DeWalt. Maybe that should and could change because I just stumbled upon the DeWalt DWHT71843 MT16 Multi Tool. Terrible name, but everything else about it is interesting. First of all, the MT16 features stainless steel construction with soft grip panels and it packs in a lot of tools including:
Spring-Loaded Pliers
Spring-Loaded Needle Nose Pliers
Spring-Loaded Wire Cutter
Knife Blade
Serrated Knife Blade
Scissors
Wood/Metal File
Wire Stripper
Phillips Screwdriver
Small Screwdriver
Medium Screwdriver
Large Screwdriver
Fold-Out Carabineer/Lanyard Hole
Ruler
Bottle Opener
Can Opener
The tools can be accessed when the multi-tool is in the folded/closed position which isn't the case with many other multi-tools. But the biggest thing that impresses me with the DeWalt DWHT71843 MT16 Multi Tool is the price. It's only $24 on Amazon. I hope to get my hands on one soon to see how it stacks up to some of the big names in multi-tools.