We use affiliate links. If you buy something through the links on this page, we may earn a commission at no cost to you. Learn more.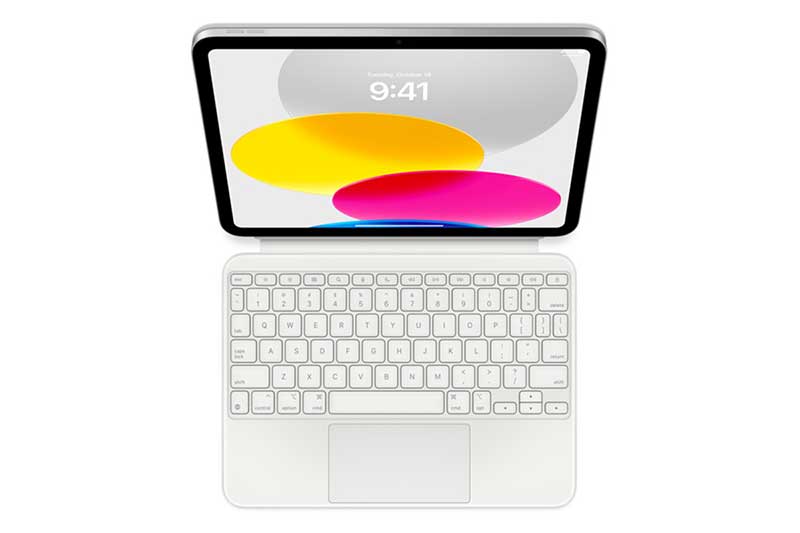 DEAL NEWS – Apple's proprietary Magic Keyboard is the perfect blend of style and functionality. Upgrade your iPad usage with this open-box Apple Magic Keyboard Folio for iPad (2022) 10th Gen for $106.99 (reg. $249).
There's no denying the impact Apple has had as an innovator. The tech titan's laptop and desktop devices have long been the source of replication efforts by competitors, but none have been able to replicate its efforts.
The iPad again pushed the envelope in the tablet space and continues to be the standard-bearer. It's no surprise then to learn that Apple has created yet another product that has been regarded as innovative in its space — the Apple Magic Keyboard.
Purchase an open-box Apple Magic Keyboard Folio for iPad 10th Gen for 106.99 (reg. $249). While this product is listed as open-box, the term typically refers to returned like-new items.
If you have a 10th-gen iPad, this product is the perfect complement. Its scissor mechanism makes for a comfortable typing experience. There's a 14-key function row that allows for easy access to shortcuts. And the adjustable stand offers flexible viewing angles.
The Apple keyboard experience isn't complete with trackpad functionality. The Magic Keyboard sports a large trackpad that supports Multi-Touch gestures and the cursor in iPad iOS.
It weighs just 1.97 pounds, making it barely noticeable when you take it on the go. It features a two-piece design that combines a detachable keyboard and a protective back panel. You can securely attach it to your iPad through magnetic connections.
For all of the things the iPad does well — and there's a long list of them — the lack of a physical keyboard is usually mentioned when critiquing the device. The Magic Keyboard fixes this problem in a way only Apple can and sports 4.6 stars out of five on Amazon.
Take your iPad usage to the next level and purchase this open-box Apple Magic Keyboard Folio for iPad 10th Gen for $106.99 (reg. $249).
Prices subject to change.