We use affiliate links. If you buy something through the links on this page, we may earn a commission at no cost to you. Learn more.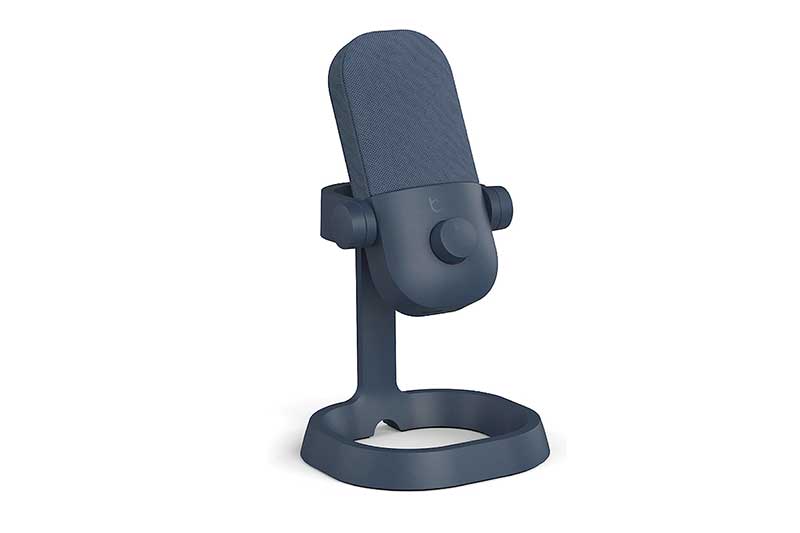 DEAL NEWS – Speak clearly and loudly with the Babbl USB-C Plug-and-Play Microphone for PC and Mac. Purchase it for $34.97 (the best price online) during the Labor Day Sale before 11:59 p.m. PT on September 4. 
Not long ago, the standard microphone on your laptop or desktop computer was enough to handle most jobs. As with all things technology, though, what was enough just a few years ago has been outdated. 
Add the built-in microphone to the list of other accessories that have fallen the way of dinosaurs. With so much emphasis today on podcasting and vlogging, a high-quality microphone is nearly as crucial as a reliable device.
Step into the 21st Century this Labor Day with the Babbl USB-C Plug-and-Play Microphone for PCs and Macs. It's available for $34.97 (reg. $69.99) through September 4.
No matter your specific need for a microphone, this one excels. Podcasters, gamers, and vloggers alike will appreciate and enjoy the clarity with which their words are presented. 
This microphone features a 40-18 kHz frequency response and a 44.1 kHz sample rate. The results of those specs are high-quality audio. Its cardioid-shaped pickup pattern makes this microphone sensitive to sounds from the front and the sides, but it does an excellent job suppressing background noise. Users can rejoice knowing the number of retakes due to background noise will significantly decrease.
A multi-functional knob on the side allows users to mute or adjust the volume level. And an LED indicator light — built into the volume knob — provides a visible way to track and follow the audio status. 
This device's simplicity doesn't end with its aesthetic. Assembling and setting it up is as easy as plug-and-play. Attach the included USB cable to your PC or Mac and start recording.
With 4.9 stars out of five on the Walmart website, your message will be heard loud and clear when using this sleek, modern microphone.
Purchase the Babbl USB-C Plug-and-Play Microphone, with no coupon necessary, during this Labor Day Sale for $34.97 (reg. $69.99) through September 4 at 11:59 p.m. PT.
Prices subject to change.