We use affiliate links. If you buy something through the links on this page, we may earn a commission at no cost to you. Learn more.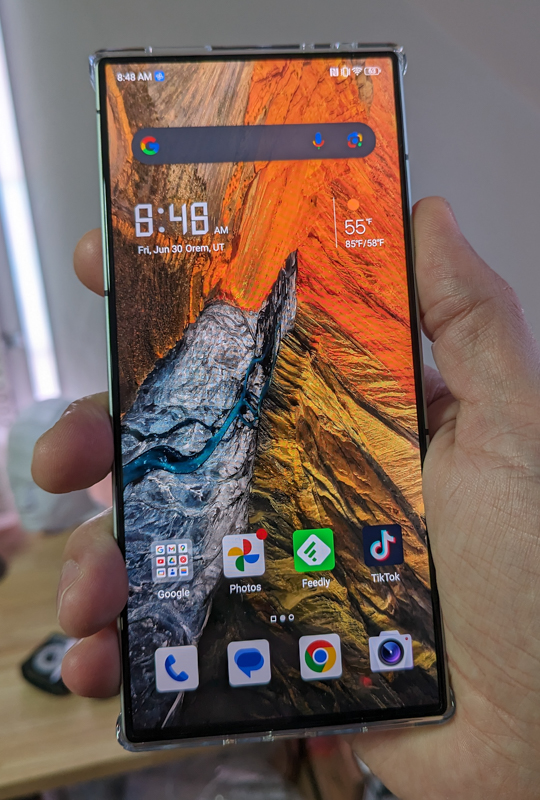 REVIEW – Most of us use a smartphone these days, but our most desired traits and features can vary wildly from person to person. For years since the inception of smartphones there weren't many, if any, gaming focused devices until the last few years. This market segment has exploded with new options, and REDMAGIC  has already made a name for itself with previous devices like the REDMAGIC 7s Pro that I reviewed last year. The REDMAGIC 8S Pro is this year's offering with the latest Snapdragon chipset overclocked to previously unheard of levels, along with a refreshed design and several colorways and RAM/storage options.
What is it?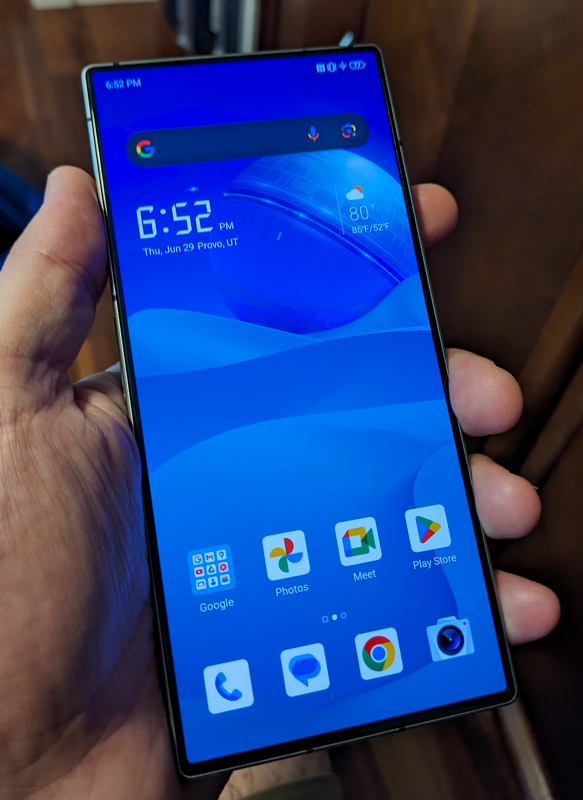 The REDMAGIC 8S Pro smartphone is a gaming smartphone. It's taken stock Android 13 and added gaming software features and apps along with hardware triggers and a game-mode switch. It features a 12-phase cooling system that includes a tiny but powerful fan to allow for more performance while keeping heat manageable. On top of that, it has a big beautiful screen and monster battery life. The cheapest colorway is a black-themed "matte" model, the one sent to me to review is the middle-tier "platinum" colorway that also has a bit more RAM (16GB versus 12GB and more storage), and there's also an "Aurora" colorway that's mostly black and has the additional RAM and storage (512 GB).
What's in the box?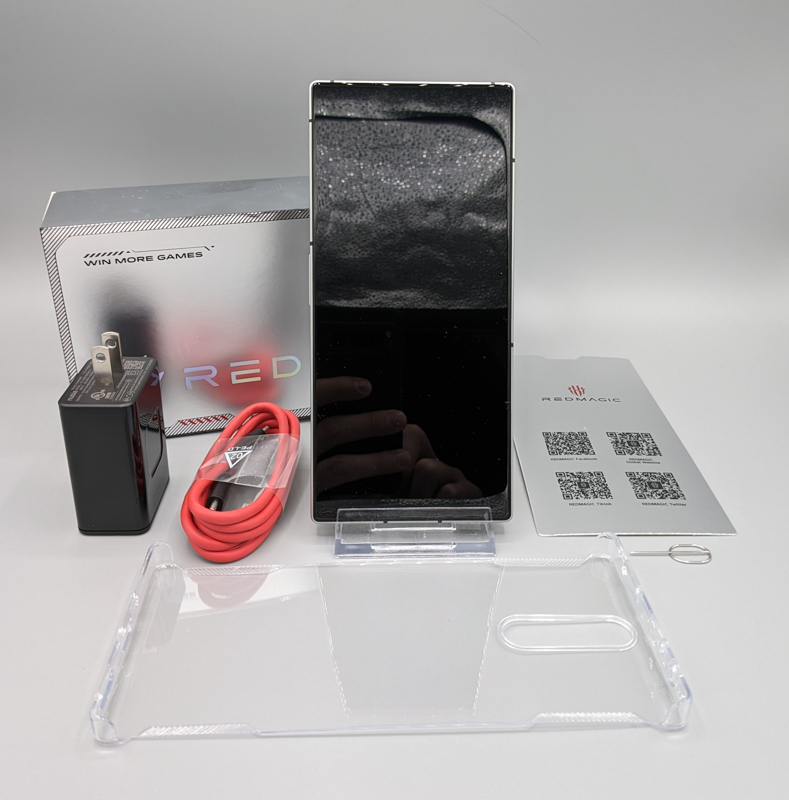 REDMAGIC 8S Pro smartphone
Clear phone case
65W AC fast charger
Type C-to-C USB cable for charging and data transfer
SIM tray ejector
Warranty Card
Documentation
Hardware specs
Dimensions (H x W x D): 163.98mm x 76.35mm x 9.47mm
Weight: 228g
Materials: Metal and Glass exterior
Color options: Midnight 12+256GB / Aurora 16+512GB / Platinum (reviewed) 16+512GB
Screen: 6.8″ FHD+ (1116 x 2480 pixels) @ up to 120Hz
Touch sample rate: up to 960 Hz multi-touch
Brightness: 1300 nits max brightness
Screen protection: Corning® Gorilla® Glass
Color Gamut: 100% DCI-P3
Cooling system: "ICE 12 Multi-Dimensional Cooling System" with 20k RPM 59-blade turbofan rated for 30k hours lifespan, other layers and materials include Aluminum, "super soft high heat conductivity rare earth graphene", composite graphene, copper foil, "super thermal conductivity copper foil", and "high thermal conductivity gel"
Chipset: Qualcomm® Snapdragon™ 8 Gen 2 @ 3.36 Ghz with Adreno™ GPU and Red Core 2
RAM/Storage: 12/16 Gb LPDDR5x, 256/512 Gb USF 4.0
Network: Dual nano-SIM
SA+NSA: compatible with both standalone and non-standalone modes
2G: GSM 2/3/5/8
3G: WCDMA B1/2/4(1400/2100Mhz)/5/6/8/19 CDMA/EVDO BC0
4G: TD-LTE B34/B38/39/40/41 FDD-LTE B1/B2/B3/B4(1400/2100Mhz)/B5/B7/B8/B12 /B17/B18/B19/B20/B26/B28A/B28B/ B66(1400/2100Mhz)
5G NR: NSA: n41/n78//n77/n38/n7 SA: n41/n78/n1/n77(3600M-4100M)/n28/n3/n7/n8/n20/n5/n66
Wi-Fi: Wi-Fi 7 802.11b/g/n/ac/ax/be (Tri-band 2.4G, 5G, 6G) with HBS support
Bluetooth: 5.3
Positioning: GPS, AGPS
NFC: Yes
HDMI: supported with USB-C convertor (not included)
Rear Cameras: Samsung GN 5 sensor 1/1.57″, 50MP+8MP+2MP, Angles 82°+120°+78°, Apertures: F1.88+F2.2+F2.4
Front Camera: Megapixels: 16MP, 2nd generation under-display-camera (UDC), Aperture 2.0
Sensors: Under Display Fingerprint, G-sensor, Electronic Compass, Gyroscope, Proximity, Ambient Light Sensor, Sensor hub
OS: Redmagic OS 8.0 (based on Android 13.0)
Battery and charging: 6000mAh Dual Cell Battery, up to 65 Watts quick charging
Ports: USB 3.1,Type-C, DP, Dual nano-SIM slot, 3.5mm Audio Jack
Special functions: Shoulder Trigger Buttons: 520Hz touch sampling rate touchpads, Game Space Switch: Toggles special game mode on or off. RGB Light: fully customizable lighting effects
Design and features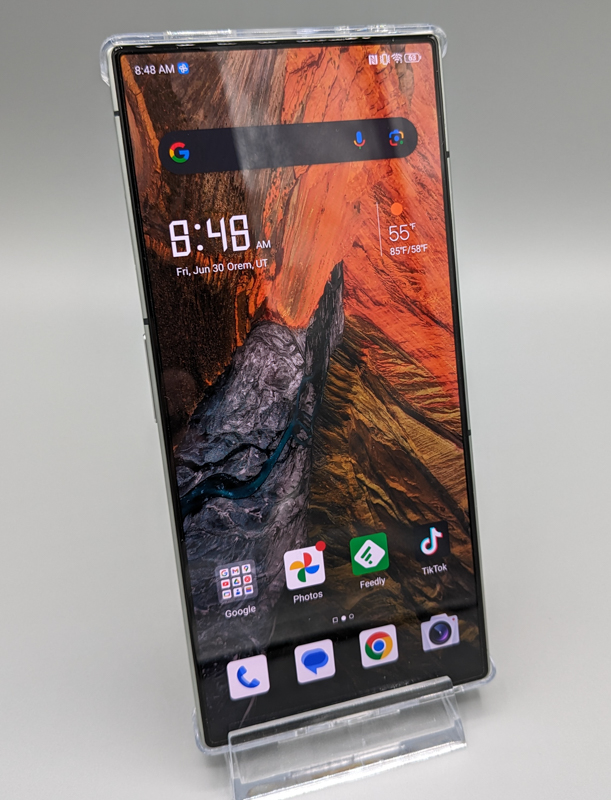 REDMAGIC has changed its design for the REDMAGIC 8S Pro smartphone to a more rectangular metal slab, as opposed to the curvier 7s Pro. The screen dominates the entire front of the device, thanks to the under-display selfie cam and fingerprint sensor. The selfie cam is fine for quick video calls, but suffers from the same issues as other under-display cameras I've used: washed out colors and poor image quality. The same can't be said of the screen though, it's punchy and bright and beautiful. The 120Hz refresh rate makes things feel super smooth, and watching HDR content on Netflix or playing colorful games is beautiful. Even in direct sunlight it's easily readable thanks to 1300 nits of brightness.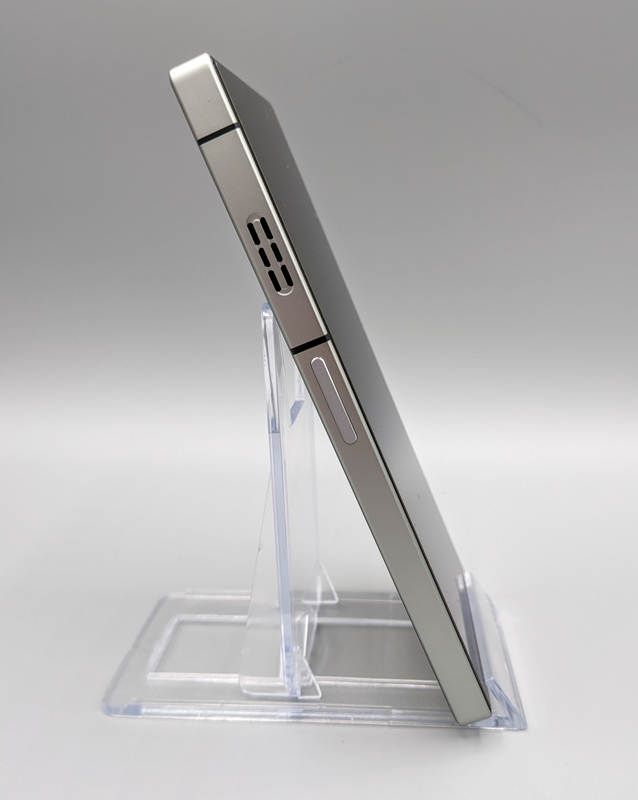 On the left side is a vent for the fan and the volume rocker. The entire body is machined aluminum (or aluminum alloy) with a glass cover on back, so it feels premium. Small black lines are antenna cutouts for the cellular and wifi antennas.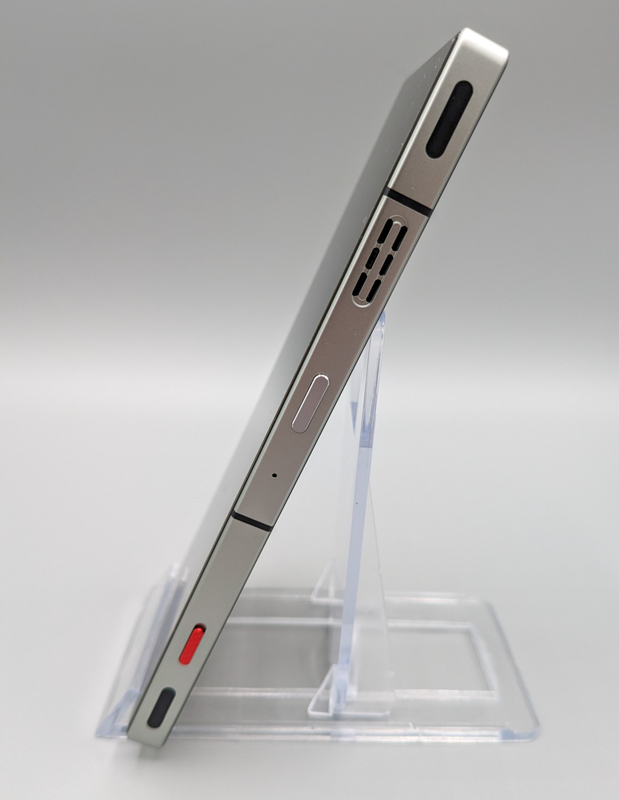 The right side also has a vent at the other end of the fan duct which passes horizontally through the whole phone. Black pill shaped spots are the touch-activated shoulder triggers that can be mapped onto two spots on the screen through REDMAGIC's software, and these worked really well in games where some buttons can be hard to hit while gripping the phone. The red slider switch activates/deactivates REDMAGIC's game mode launcher, an all-in-one spot for viewing game information, changing system settings and performance modes, streaming and recording, etc.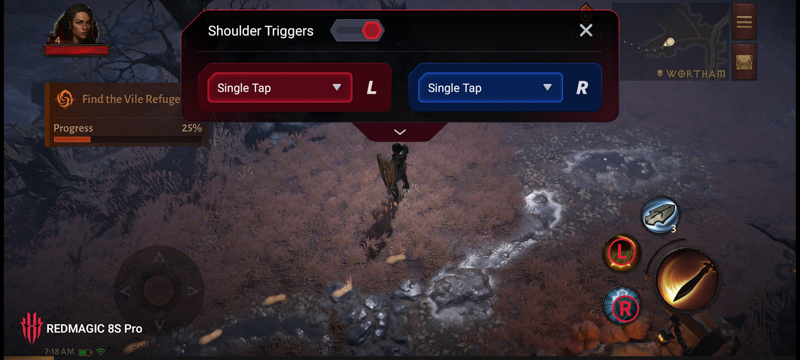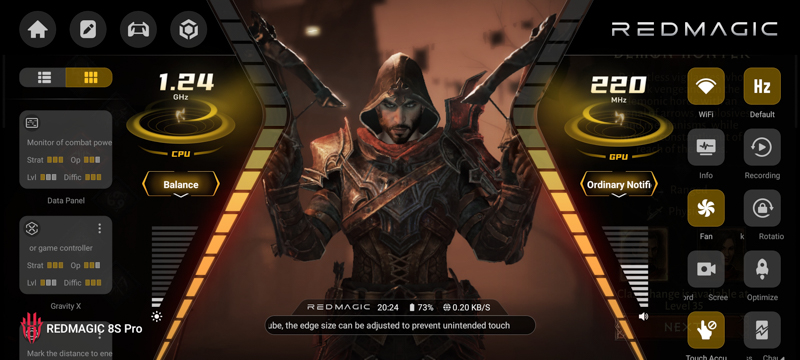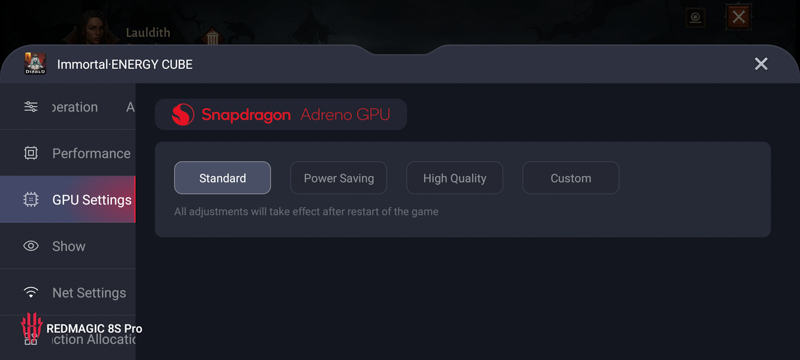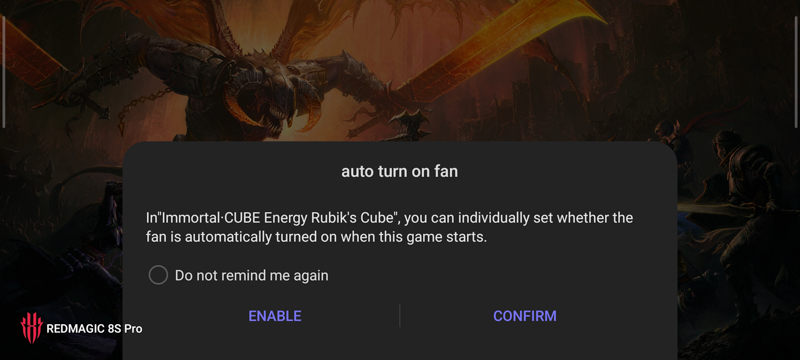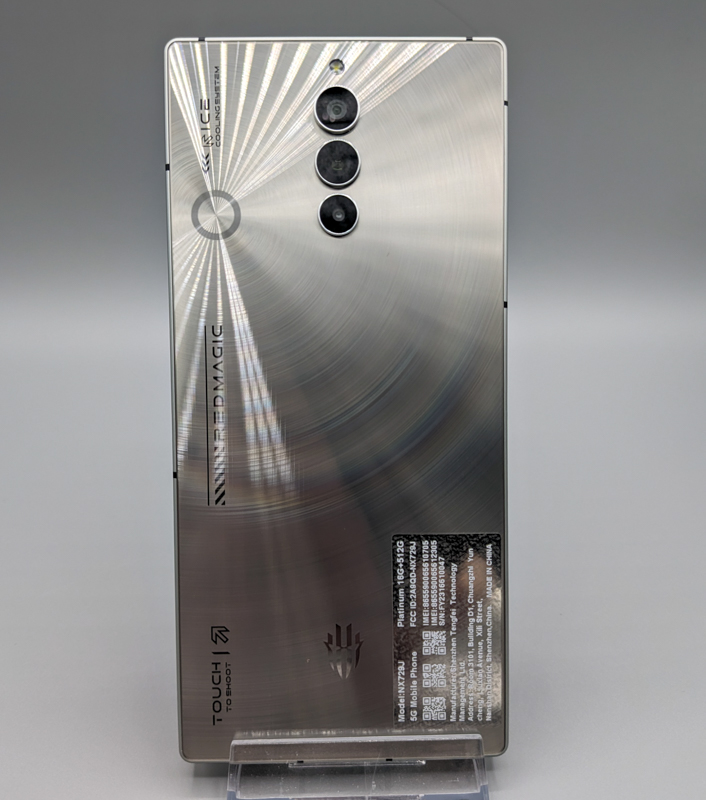 Moving around to the back of the REGMAGIC 8s Pro smartphone, you can see the metal-covered-by-glass back along with design elements on the left edge (up when held horizontally) and the REDMAGIC logo. These are all RGB lighting elements, and can be changed or turned off by the software.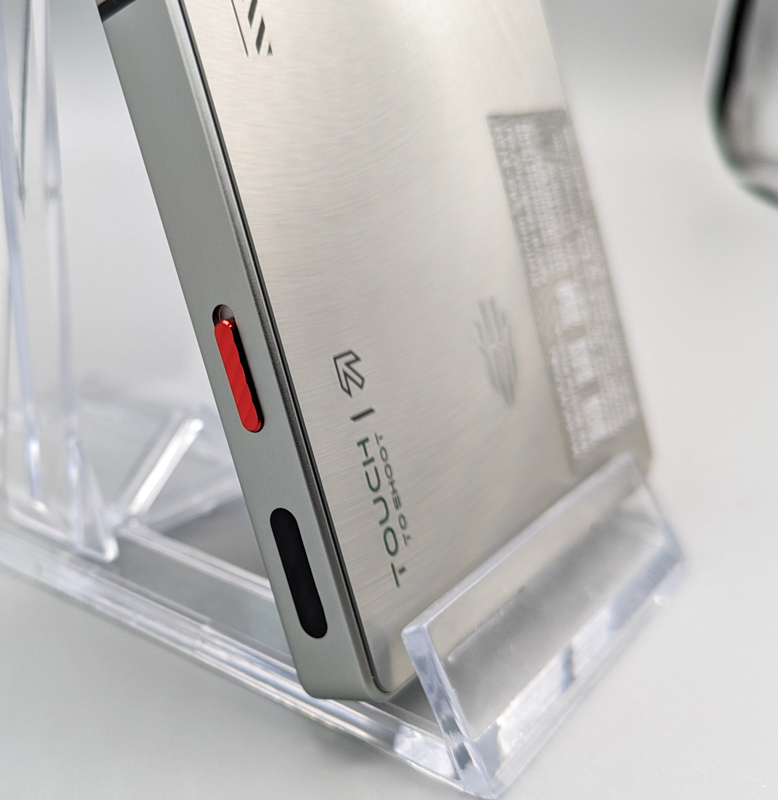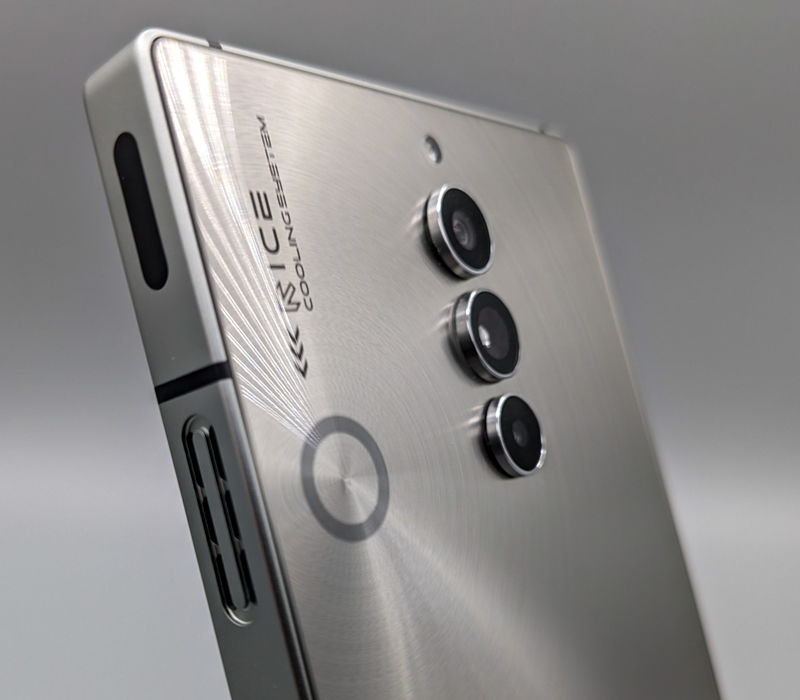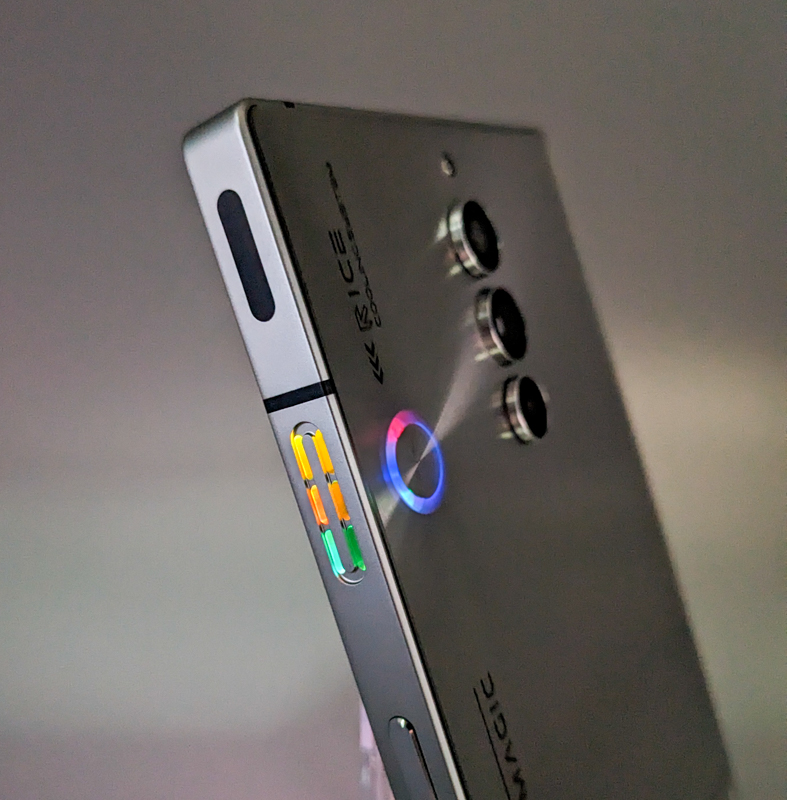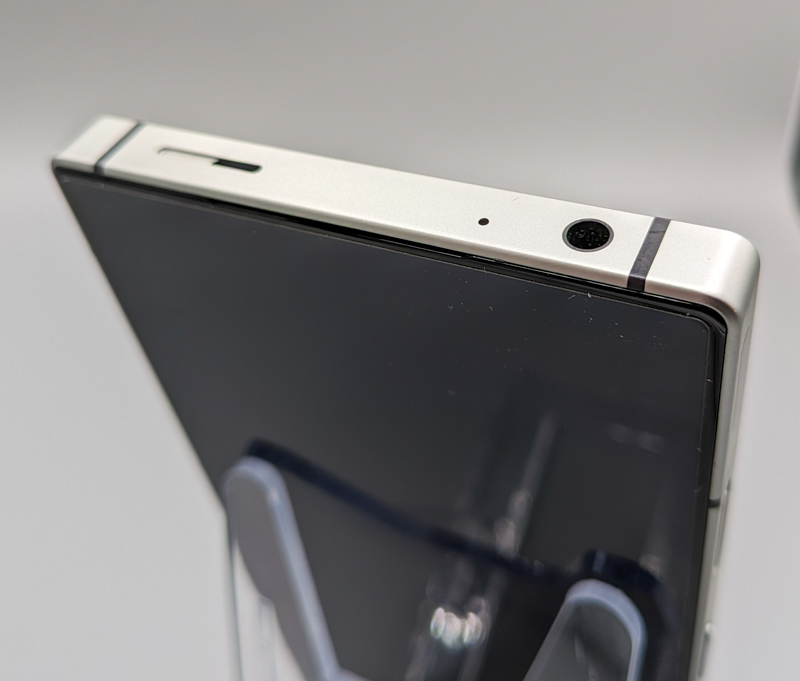 Up on top, we have a speaker slit and a headphone jack. That's right, an actual headphone jack in 2023! I had to hunt for some wired headphones to test with, but it works great (and is best for low latency audio for hardcore gamers).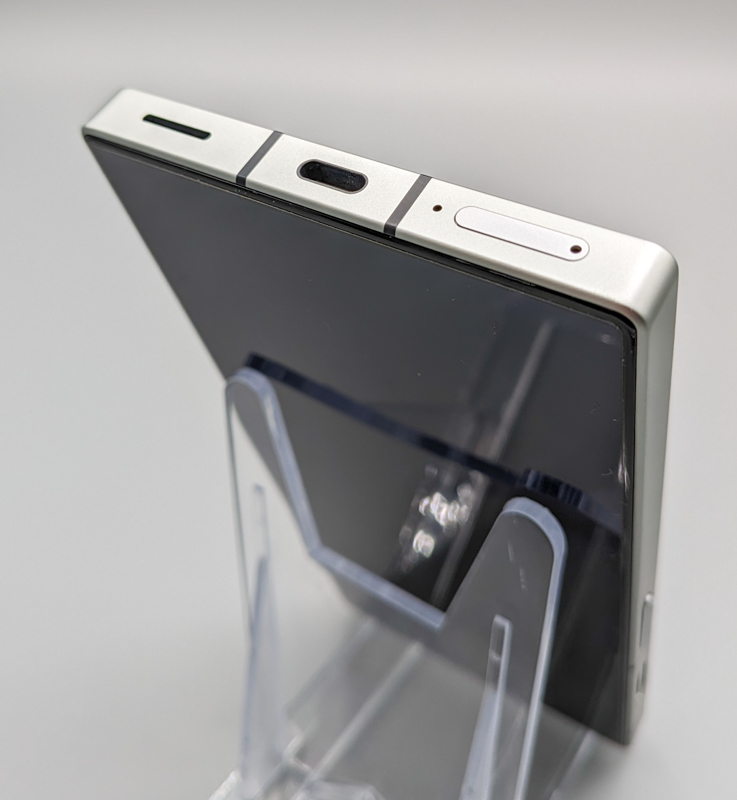 Flipping the phone around brings us to the bottom which has another speaker slit, the USB-C port, and the dual-SIM card tray.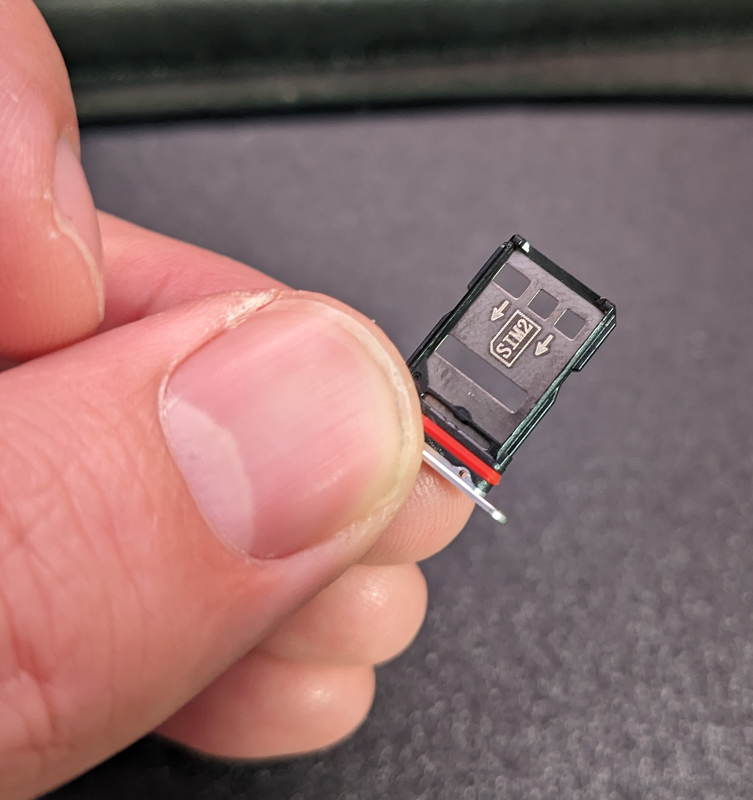 Popping the nano-SIM card out reveals a double sided tray – you could insert a nano-SIM card into either side. I tested on T-Mobile and 5G worked great in my area with zero fiddling or configuration changes.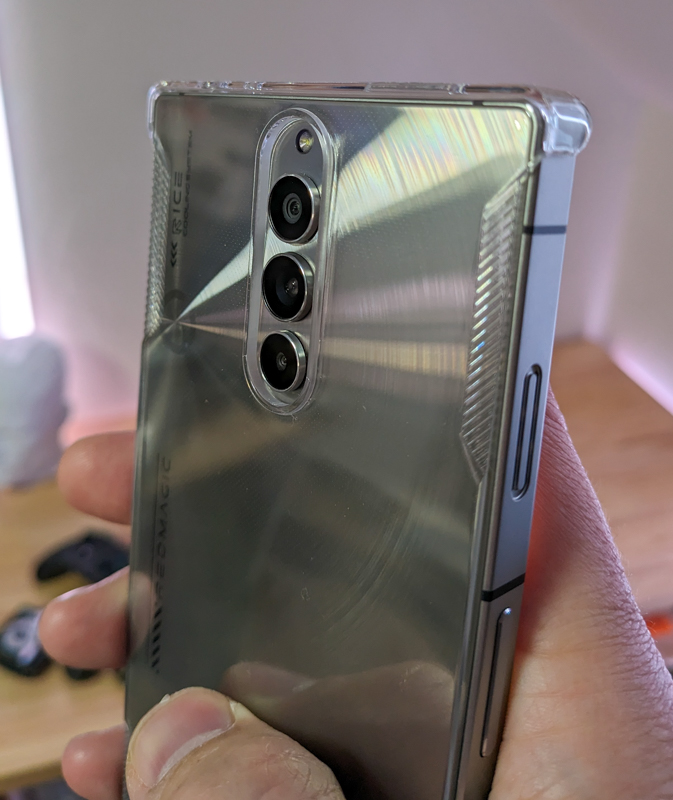 The included "case" is interesting, it's a clear TPU (or something similar) material that wraps around the top and bottom and protects the cameras as well. Ridges keep the front screen from resting on surfaces while lying flat. I liked this case design a lot, it gives a ton of extra grip and if the phone gets hot under extended load is a must-have.
Setup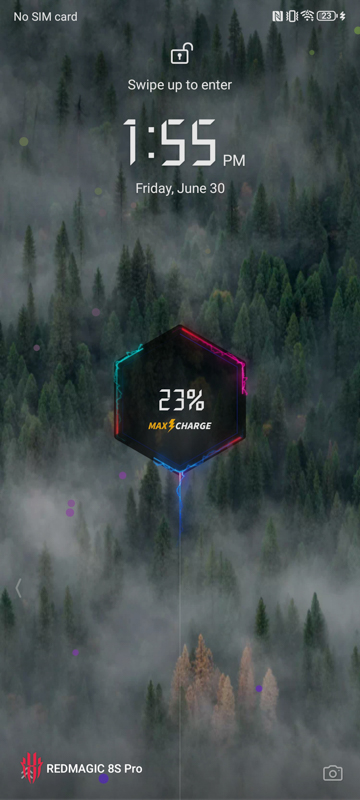 Setup is a standard Android phone setup process so I won't bore you with those screenshots. You may need to charge the phone as well, and boy does it charge fast! The included 65 watt charger can charge the battery in 40 minutes flat from zero to full.
Performance
I think that if you're buying a phone like this, your main goal is maximum performance. The REDMAGIC 8S Pro smartphone turns everything to 11, and the benchmarks show it:
Benchmarks are a good starting point, but real world testing was also needed so I made the sacrifice of using hours and hours of my time to thoroughly test this gaming phone out. I did mostly on-phone games to really push the hardware, but also did some cloud based gaming through Xbox Game Pass and nVidia Geforce Now. This phone absolutely crushes everything I threw at it. With super fast Wi-Fi speeds and the over-the-top hardware, every game just felt so smooth and I loved every second of it. After hours and hours of testing I felt like nothing really challenged it at all. I tried out Diablo Immortal, Call of Duty, Genshin Impact, and many other recent titles in my library, and every single one had smooth high framerates across the board, as expected.
The phone interface was also as smooth and fast as expected. What I didn't expect was the amazing battery life, this is a true two-day phone unless you're really pushing the hardware. With an artificial benchmark maxing both CPU and GPU I was able to drain 40% battery in just under an hour, but that was far more than even the most demanding games. I did a full brightness looping HDR-all-white video test, and ran it for 12 straight hours before getting down to single digit battery numbers.
The only two weaknesses for me are the cameras and the complete lack of weather resistance. The weather resistance is the trade off for having an active fan cooling system, which I understand, but the cameras are average at best. You can click the samples above to see larger versions, but low light performance was pretty bad, daylight was OK but not great, and the selfie camera was blurry and washed out even in good lighting conditions. I have yet to see an under-display selfie cam perform decently, and in this case I'll take the amazing full screen with no hole punches or waterdrops for a camera since it's a gaming focused phone, but I do wish REDMAGIC had put a better main camera cluster on the unit.
What I like
Over-the-top crazy good performance
Almost stock Android
Included case is good for grip and keeping hands cool while still showing off the phone design
Super fast charging and battery life
Gorgeous, bright, slim bezel display
What I'd change
Main cameras could be better
If they could somehow get water splash resistance it would be really nice
Final thoughts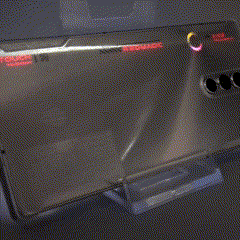 I knew the REDMAGIC 8S Pro smartphone was going to be fast simply based on the components when I volunteered to review it, but I was pleasantly surprised by several things on top of the raw performance, like the beautiful display. Nice loud speakers, crazy battery life, and super fast charging will make this my go-to gaming phone (I have it set up attached to a game controller I'm working on a review for now as a regular gaming device in the living room now, where it will reside indefinitely for quick gaming sessions). If you're OK with average camera quality and no weather resistance, it will even be great as a daily driver. All this for a decent price makes for a great package, in my book! I'd imagine the cheaper black colorway model is still a fantastic performer, especially for the price.
Price: $649+ ($779 for the Platinum version reviewed)
Where to buy: REDMAGIC and Amazon
Source: The sample of this product was provided by REDMAGIC