We use affiliate links. If you buy something through the links on this page, we may earn a commission at no cost to you. Learn more.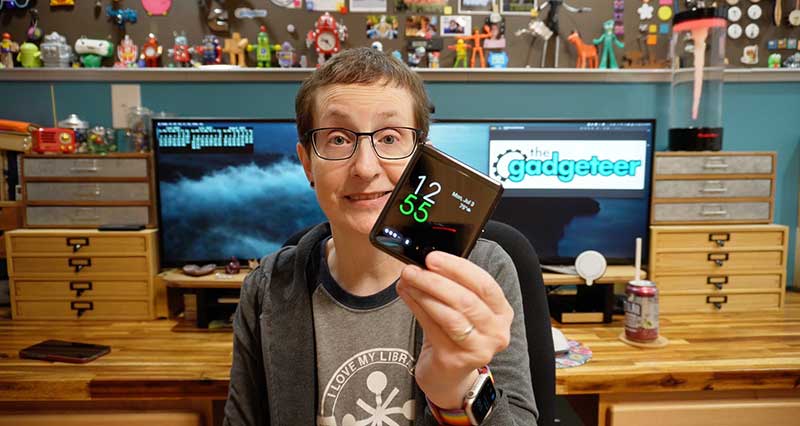 ARTICLE – Isn't it funny how set in our ways we can become after using a certain platform for several years? I'm talking about computer platforms and more specifically mobile OS platforms. It took me 3 tries over a couple of years to switch from Windows to Mac OS and now that I've been using Macs for well over a decade, I can't imagine switching back to Windows.
For smartphones, I became an iPhone user with the original model and then switched to Android, never looked back, and couldn't imagine switching back to Apple's walled garden of creativity squashing boredom. But every time a new iPhone model was released, I'd order one with the goal of really giving it a try only to send it back for a refund within days. My good friend and Gadgeteer writer Dave Rees would heckle me to no end each time this would happen and would egg me on to try again the next year (RIP my friend, I truly miss our chats).
But then it finally happened during the spring of 2020 when most of us were stuck at home during the COVID lockdown. That's when boredom struck and I ordered an iPhone 12 Pro Max and this time the switch actually stuck!
Now it's 3 years later (seriously???) and I'm feeling that familiar feeling of smartphone boredom and the realization that I'm completely out of touch when it comes to Android. I made this the topic of a recent Gadgeteer Video Podcast episode.
In this episode, I talk about ordering the new Google Pixel Fold but I couldn't stand the fact that I'd have to wait until the beginning of August to receive it, so I ordered a Motorola Razr+ too! I was curious about the smaller flip-style phone as I'd never tried one. Well, it came last week and I got a chance to completely switch over to it for a few days…
The Razr+ is a cute smartphone. The folded form factor is definitely easy on the pocket and that outside display is the largest of any mainstream flip phone that I've seen so far. But even after using it for just one day, I knew that a flip wasn't going to be my form factor of choice because I preferred opening the phone to use it unfolded. Using it in the folded state felt constricting to me. I just didn't like it.
And then there were two other reasons why the Motorola Razr+ got a big thumb's down from me. I made another video podcast episode about those reasons but long story short, background audio in captured videos has static and the video quality in my fave and most used app Marco Polo is really crummy.
To me, video on the Razr+ looks washed out and the audio static in the background is a big issue. I know this is a technical defect with my specific phone because I had Gadgeteer writer Greg Cleveland try a video on his Razr+ (which he really likes), and it's not there. Here's an example video. You can really hear the static at the end.
The Motorola Razr+ will be going back to Motorola for a full refund this week. I did enjoy playing with it and other than the video issues, I liked it. I just didn't like it enough to make that phone and that form factor my daily driver. We'll see if the Google Pixel Fold fares better. The order status is now showing it as being delivered by 7/19/23 so that's an improvement over 8/2/23 or whatever it said before.
I plan to make another video podcast episode about my thoughts on the Pixel Fold so if you want to be alerted to that when it comes out, please be sure to subscribe to my YouTube channel and turn on alerts.
And if any other iPhone users are jumping ship to Android want to share their thoughts on the transition, please share in the comments below!