We use affiliate links. If you buy something through the links on this page, we may earn a commission at no cost to you. Learn more.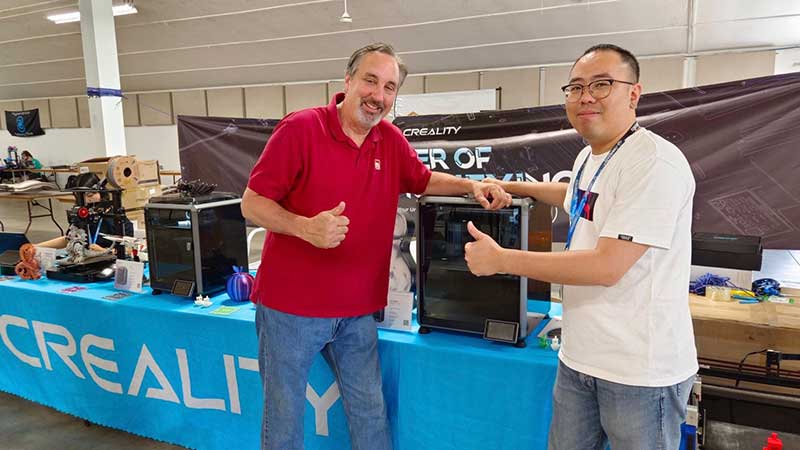 SPONSORED NEWS – Creality, a leading global provider of innovative 3D printing solutions, recently participated in the highly anticipated Midwest RepRap Festival (MRRF) 2023 which took place June 23-25 at the Elkhart Fairgrounds in Goshen, Indiana. Creality also held its much-awaited first overseas fans event as a Festival afterparty at the Spohn Ballroom in Goshen.
MRRF is a large annual gathering of 3D printing enthusiasts, hobbyists, and professionals from around the world. Creality's participation in this prestigious event aimed to showcase its latest advancements and engage with the vibrant 3D printing community.
At the Creality booth, visitors experienced an immersive display of cutting-edge 3D printers and technologies. The company unveiled its popular products including the highly acclaimed K1 and Ender series as well as the Sonic Pad, all of which have gained a reputation for their reliability, performance, and affordability.
In addition to showcasing the fascinating products, Creality's knowledgeable team was at hand to provide insights, guidance, and support to attendees. Visitors had the opportunity to witness live demos, engage in in-depth discussions, and learn about the latest trends and applications in the 3D printing industry.
Four-legged Fury, Creality's robot printing relay match at MRRF, where four teams participated and prizes were awarded, was also held on site. The match as well as the wider event was live-streamed, including a lottery quiz over the match results.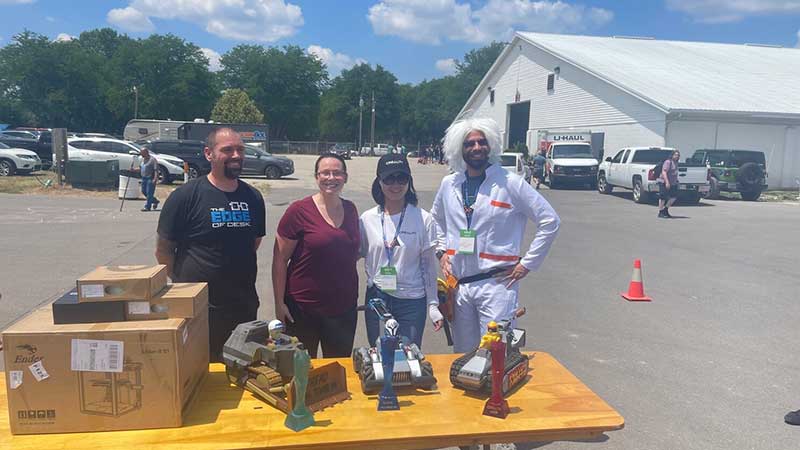 Notably, modified machines made another bright spot for Creality at MRRF, including an Ender-3 S1 Pro with modfications made in-house and a variety of other ender models users have customized and taken to the site.
Post the festival, ShareFest 2023, Creality's first overseas fans event, was held near the MRRF venue as well. This exclusive event brought together a vibrant community of makers and creators and served as a rare opportunity for Creality's fans to unite and share knowledge, ideas, and experiences, making it a highlight of the 3D printing community.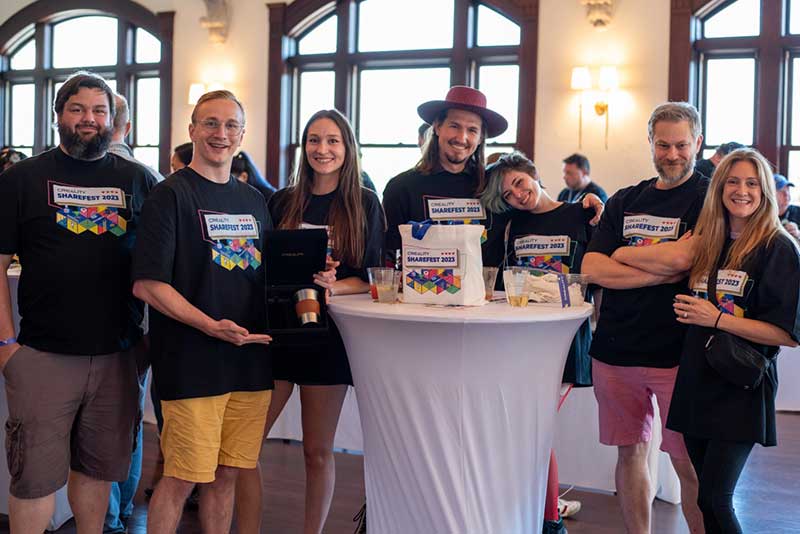 As part of the event, there was also a 3D printing competition called 3D Printing Masterpiece Ring Match, where prizes included a Falcon2 22W, K1 Max, K1, HALOT-MAGE PRO, etc. were distributed.
"We were thrilled to participate in MRRF 2023 and hold the ShareFest 2023 in our bid to connect with the vibrant community of 3D printing enthusiasts," said Alice Zeng, Overseas Sales Director at Creality. "Both events provided an excellent platform to showcase our latest innovations, exchange ideas, and strengthen our commitment to delivering cutting-edge solutions to our customers."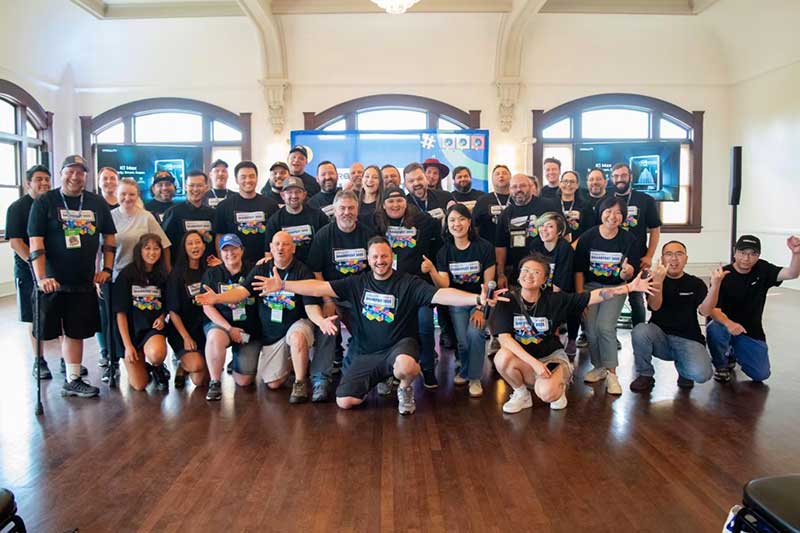 MRRF and ShareFest 2023 attracted a diverse audience of 3D printing enthusiasts and professionals, as well as hobbyists and educators. Creality's participation represents its commitment to new partnerships, collaboration with like-minded individuals, and the growth and development of the 3D printing community.
For more information about Creality's innovative 3D printers and solutions, please visit CREALITY – Official Website, Leading 3D Printer Supplier & Manufacturer.
About Creality
Founded in Shenzhen in 2014, Creality is a global pioneer in the 3d printing industry that focuses on the research, design, and production of consumer and professional-grade 3d printers and 3d printing accessories. As a user-centric company, Creality has expanded its footprints across more than 100 countries and regions and shipped over 5 million 3D printers worldwide, introducing 3d printing to homes, schools, workshops, factories, and academic institutions, and driving digitalization in manufacturing, education, healthcare, architecture and beyond.
"Creating reality and realizing dreams" is deeply rooted in Creality's philosophy. Committed to being a 3d printing evangelist, Creality continues gravitating to cutting-edge technology and bringing a premium experience for individual users and businesses. For more information: CREALITY – Official Website, Leading 3D Printer Supplier & Manufacturer.