We use affiliate links. If you buy something through the links on this page, we may earn a commission at no cost to you. Learn more.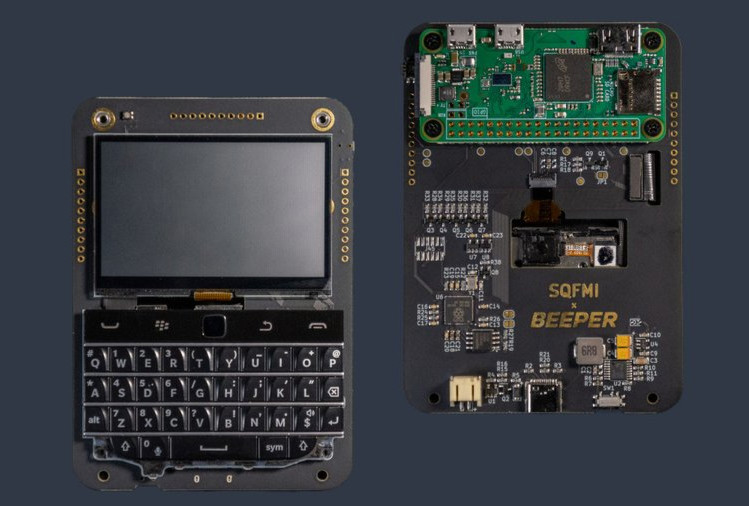 NEWS – The founder of Pebble, Eric Migicovsky just announced on Twitter a 'side project' he's working on called Beepberry.  You can pre-order one now, but there is only a prototype.
The current device has a Blackberry keyboard (with logo) and a Sharp screen. It's powered by a Raspberry Pi module.
Migicovsky wants a 'weekend device' that lets him disconnect from higher tech but still stay in touch with friends, and he thinks there's a market for the Beepberry.
He calls the device "a portable e-paper computer for hackers designed for chatting on Beeper."  Beeper is a service that puts all of your chats into one app.
The Beepberry won't be an internet access device or phone so it couldn't currently be used to summon an Uber or Lyft or make any voice contact, emergency or routine.
For $79 you can get in on the gamble that this may someday go live. If you're away from home or work you'll still need a phone, but if you'd like to step partially away from tech distractions, the Beepberry may be fun for you.