We use affiliate links. If you buy something through the links on this page, we may earn a commission at no cost to you. Learn more.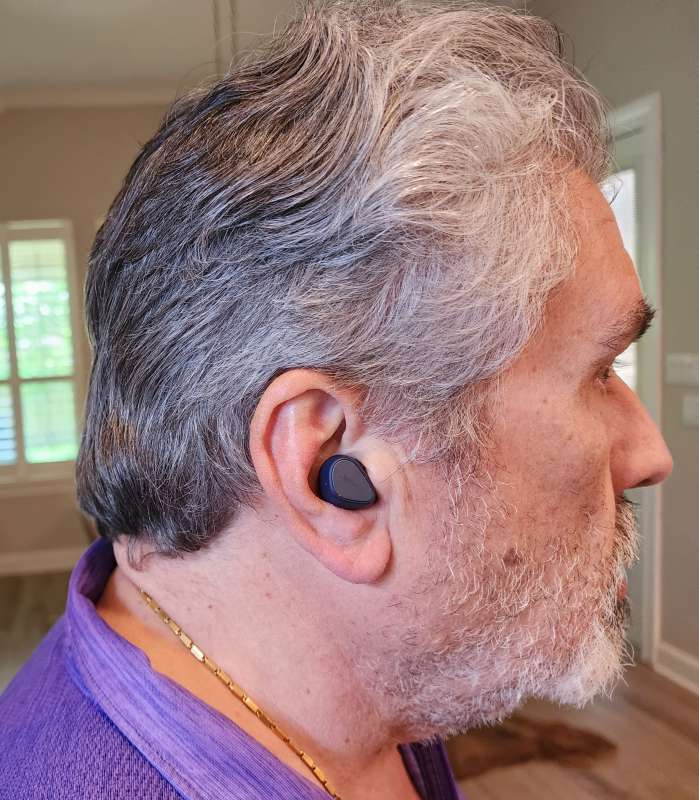 REVIEW – Seems like everyone and their brothers are making earbuds these days.  From the knock-offs of the fruit-branded "pods" to specialty devices meant to pair with your favorite word processor, there is something for everyone in the space in between.  The question is, why pick one over the other?  That's where Jabra hopes to convince you there is a difference and you should pick the Jabra Elite 4 earbuds.  Do they succeed?  Let's find out…
What is it?
The Jabra Elite 4 earbuds are the workhorse middle-tier earbuds in their lineup.  Not the cheapest set out there, but not as full-featured as the Elite 7 Pro.  They are designed to be your go-to earbuds for workouts, working around the house, working in the office – in general, your work companion.  They have active noise cancellation, are IP-55 rated (so OK in a rainstorm) and – finally – have multipoint connectivity to allow you to seamlessly change devices as needed.
What's in the box?
Jabra Elite 4 earbuds
Charging case which should give you 22 hours above the 5.5 in the earbuds
6 ear gels – 2 small, 2 medium, 2 large
USB A to C charging cable
A getting started card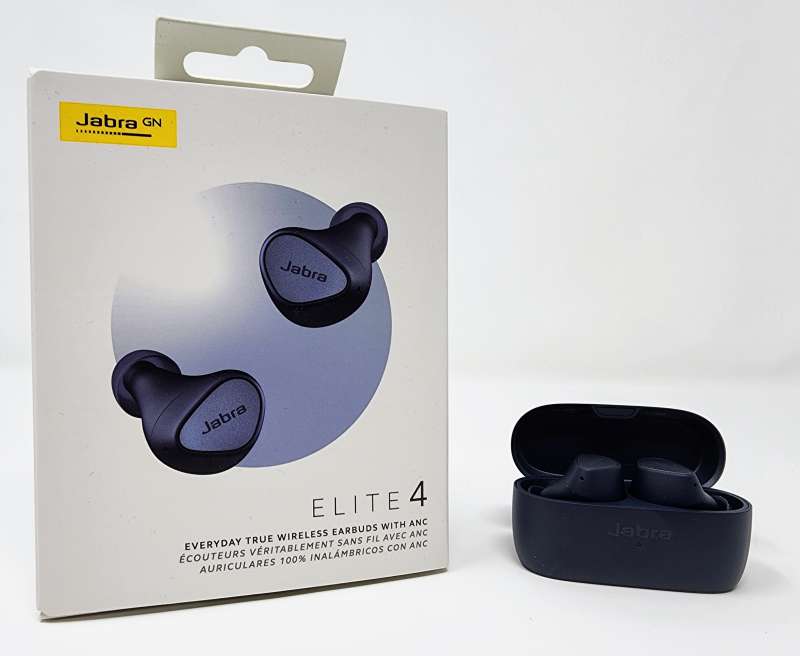 Pairing and Getting Started
Once the case and Jabra Elite 4 earbuds are fully charged (takes about 2 hours from empty), simply open the case and take an earbud out to turn it on.  Make sure you get the proper size ear gel installed (and I suggest doing that before you pair with a device), because the active noise canceling feature works best when you have the proper fit.  In my case, I had to use a large gel on the right side and a medium on the left.  Hey, I have unusual ears – don't judge.
Ok, with the proper fit secured, it's time to connect to your first device – and time for the only problem I had with these earbuds.  The buds support the Bluetooth 5.2 standard and the phone I am going to connect to is a Samsung Galaxy S22 Ultra running Android 13.  Should be compatible, right?  Well, no matter what I tried, I could not get the Bluetooth scanner to recognize the earbuds, let alone connect to them.  In the end, I had to download the Jabra Sound+ app for Android in order to pair the earbuds with my phone.  I've seen this before with other brands and I am a little disappointed that Jabra chose to go in this direction as well.
UPDATE: As it turns out, the problem is with the phone.  I still can't get the Jabra paired directly through the Bluetooth connections on the phone, but it worked as intended on my Samsung Galaxy Tab S8+ tablet as well as my Surface Pro 8.  So the "problem" isn't a problem at all, but perhaps a glitch with a single device.  Just be aware that if your Bluetooth scanner does not see the earbuds, you might need to download the app.  And apologies to Jabra followed by a stern finger waggling at Samsung…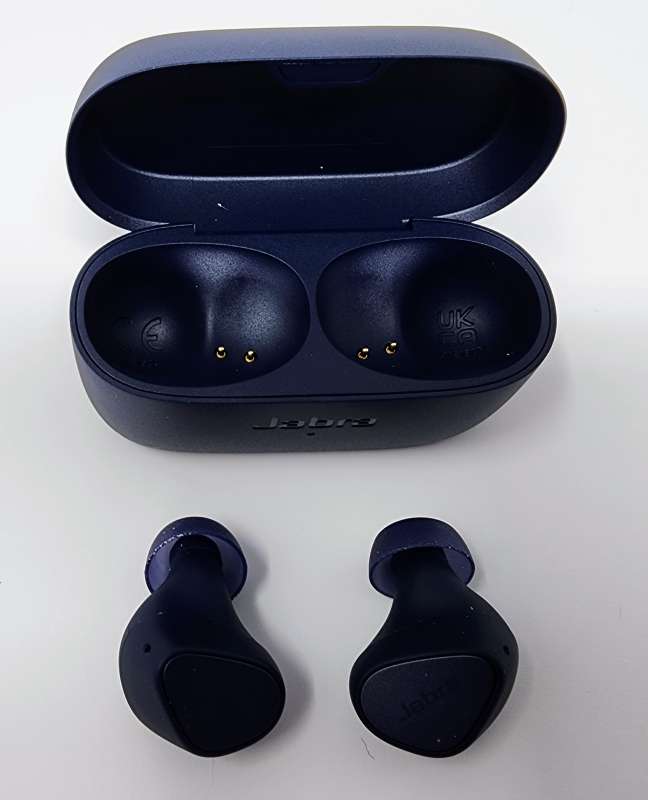 How do they sound?
In a word, the Jabra Elite 4 earbuds sound great.  Mind you, these are not audiophile earbuds, they are meant to provide crisp, clear sound while you go about your day.  Whether it was a cut from the Star Trek II soundtrack or a Pitbull song, the Elite 4 gave performances without the muddiness of low-end earbuds.  I could hear the highs of the brass in the movie's opening credit track as well as feel the bass from Fireball.
The secret sauce for the Elite 4 is the active noise cancellation.  There are 3 settings – off, mid and full.  Mid gives you just enough of the outside world to provide situational awareness while full tells the world to take a hike and leaves you to the music.  I really like the full setting because it allowed me to focus on the music without distractions.  As always, though, any sort of active noise cancellation comes with the caveat that battery life will decrease.  With the Elite 4 I saw about 20 minutes shaved off my 5.5 hour battery life, and to me, that's a more than acceptable tradeoff.
When it comes to phone calls or online meetings, the mid setting for ANC is right.  I was isolated enough so as not to hear the dogs barking in another room, but I could still hear my own voice.  That last part is important – without that, it feels like your voice is being beamed in from Pluto (full ANC).  The people I spoke to thought my voice was coming through loud and clear, and were not able to hear things like my dropping a pen on my desk.  Good mics on a communication device are a necessity, and Jabra really delivered on this with the Elite 4.
What I like
Battery life
Active noise canceling is much better on the Elite 4 than it is on most other earbuds in this price range
Compact charging case makes it easy to take wherever you go
What I'd change
(edit) My phone, which caused me to think the problem was with Jabra when in fact it wasn't
Final thoughts
For the price, I really like the Jabra Elite 4 earbuds.  Are they the best on the market?  No, personally I think the Jabra Elite 7 Pro has them beat hands down, but that distinction comes at literally twice the price.  That said, if you are looking for a solid mid-range set of earbuds, these will pleasantly surprise you with features like ANC (which actually works well), its IP-55 rating, and excellent battery life.  Dollar for dollar, the Elite 4 is a great value in a sea of also-rans.
Price: $99.99
Where to buy: Jabra and Amazon
Source: The sample for this review was provided by Jabra.