We use affiliate links. If you buy something through the links on this page, we may earn a commission at no cost to you. Learn more.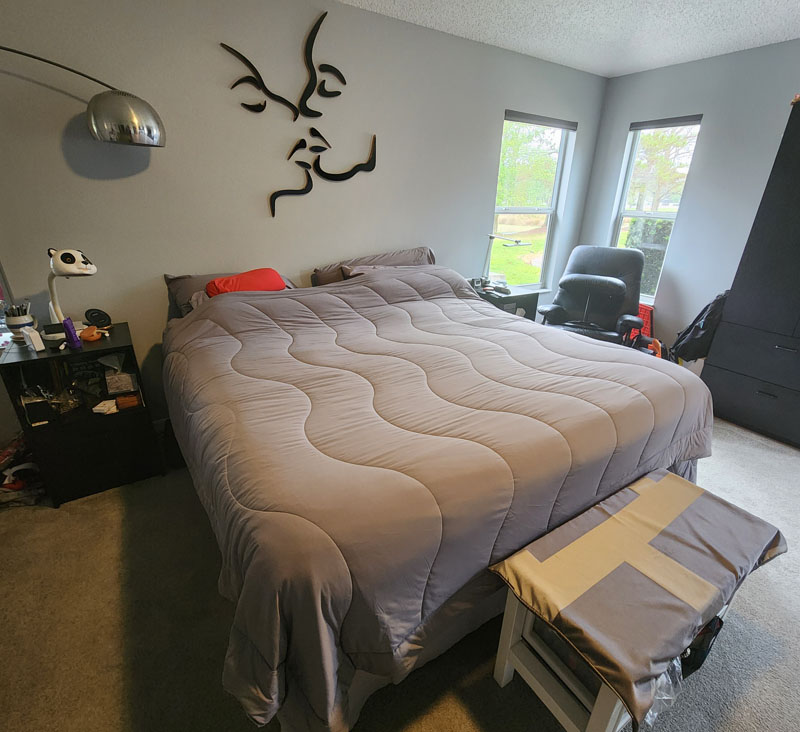 REVIEW – There are tons of things that interrupt sleep.  Noise, stress, aches, and pains – they all work to make sure you don't get a good night's sleep. One of the more annoying things that contribute to poor sleep is heat.  Waking up in the middle of the night stuck to sweat-soaked sheets is quite an uncomfortable feeling.  Both my wife and I occasionally suffer from too-hot sleep, throwing a leg out from under the comforter or tossing the covers off completely.  Living here in central Florida, where even with air conditioning, the oppressive heat and humidity can still contribute to all-to-toasty sleeping conditions, it happens fairly often.  When the opportunity to test the Evercool cooling comforter from Rest popped up,  we gave it an enthusiastic "interested" response.  Let's take a look at this cooling comforter and see why is it supposed to help.  Then, we will do some sleeping for you all, dear readers, and report on how well it works.  Being a Gadgeteer is tough work.
What is it?
The Rest Evercool cooling comforter is a bed comforter created with fabric specially designed to naturally keep you cool and dry as you sleep. It is silky and cool to the touch as well as moisture-wicking.  Rest provides this data on its website regarding the cooling action of the comforter.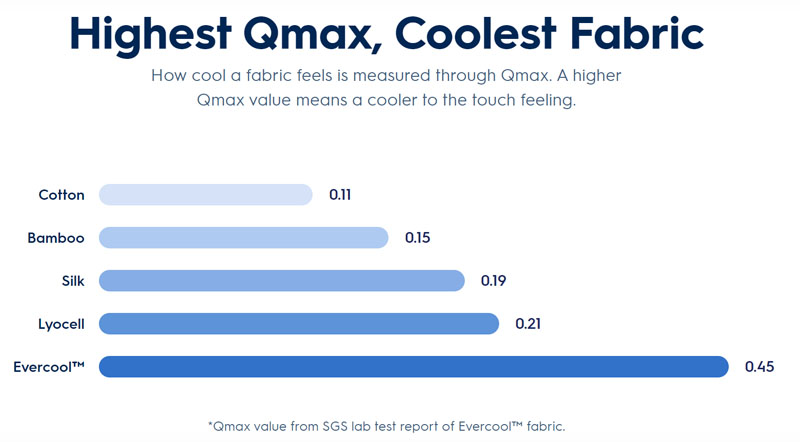 I searched for information on Qmax and found this information from North Carolina State University, Wilson College of Textiles:
Another hand property, calculated from measures of thermal transport, is the qmax value (watts/m2°C). This evaluation is used to assess the surface warm / cool sensations of a garment fabric and indicates the instantaneous thermal feeling sensed when there is initial contact of the material with the skin surface. Simulating initial touch when shopping or when donning the fabric in wear, the qmax value largely depends on the contact area between skin and fabric surface. Thus, the surface characteristic of a material is important to sensations on how warm or cool a fabric feels to an individual. A higher value of qmax denotes that there is more rapid movement of heat from the body to the fabric surface resulting in a cooler feeling fabric.
Based on the data provided by Rest, this comforter should keep you four times cooler than cotton, three times cooler than bamboo, and more than twice as cool as silk or Lyocell.
What's in the box?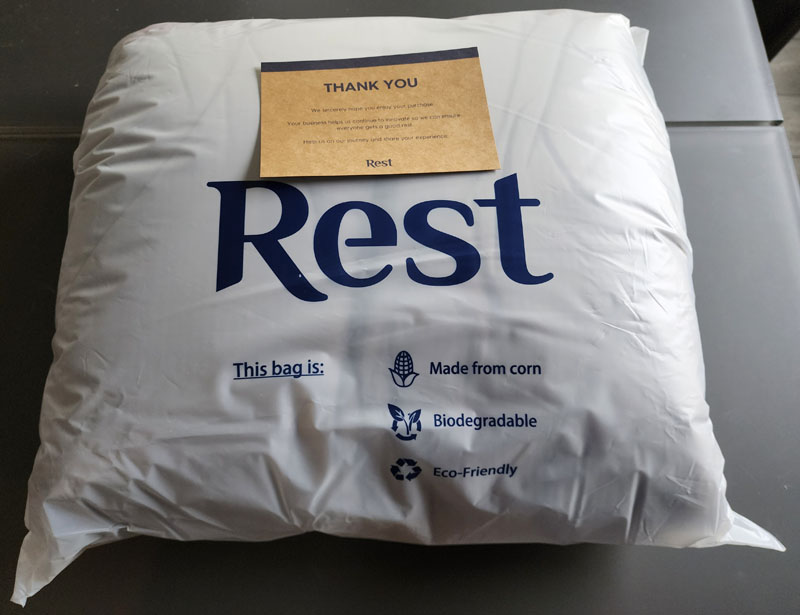 Evercool cooling comforter
Thank you card
The comforter is packaged in a biodegradable bag made from corn.  Of course, it also comes with the requisite warnings because, you know, since it is made from corn, someone will try to eat it.

The box itself is worth noting.  It is made from responsibly sourced cardboard.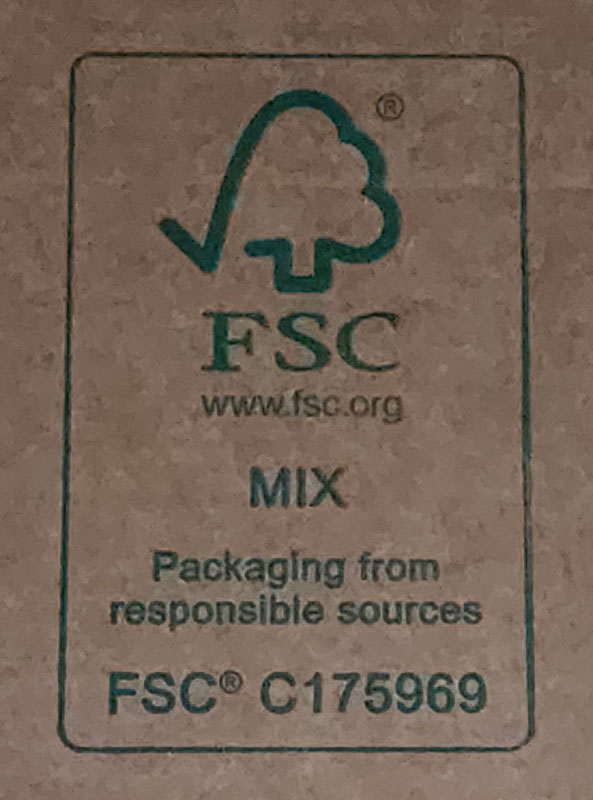 Beyond that, it was incredibly sturdy – almost overkill for a comforter.  I have opened electronics that weren't packaged this well.
Specs
Dimensions: 106″ x 90″ king – tested; 90″ x 90″ queen; 68″ x 90″ twin
Weight: 6.2 lbs
Colors: cool gray – tested; snow ivory; aqua blue
Reversible: yes – snow ivory is a solid color, and the cool gray and aqua blue are two-sided with slightly different colors
Construction:

Outer shell: Evercool fabric – 90% nylon, 10% spandex
Filling: Sonora hypoallergenic breathable fabric

Trial period: 30 days
Machine washable: yes
Design and features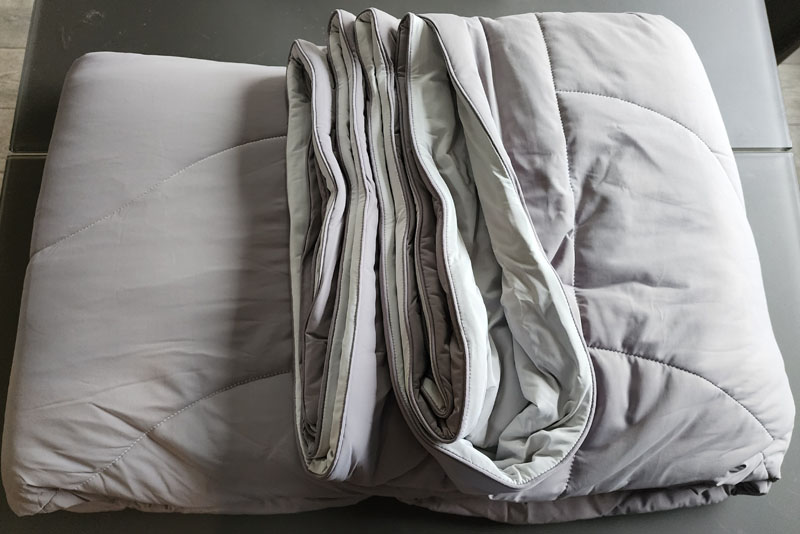 Once you slide the comforter out of the bag, you immediately get a sense of the cooling fabric.  It feels smooth, silky, and cool to the touch.
The Evercool comforter is about half the thickness of our old, bulky comforter.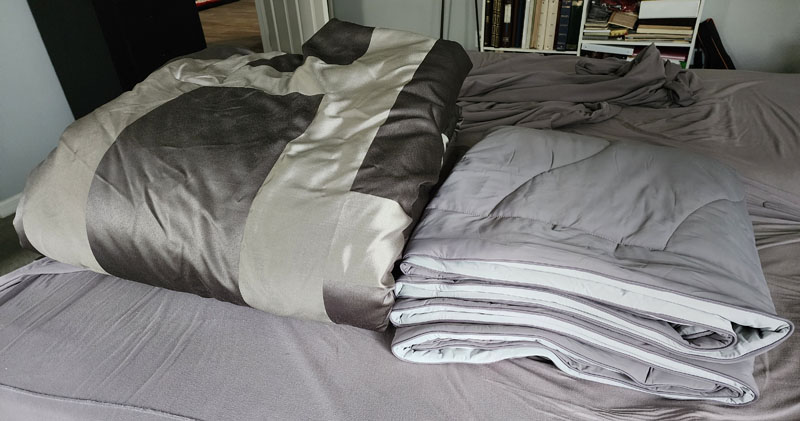 You get to choose which side you want up, making it easy to change the look of your bedroom with a simple flip of the comforter.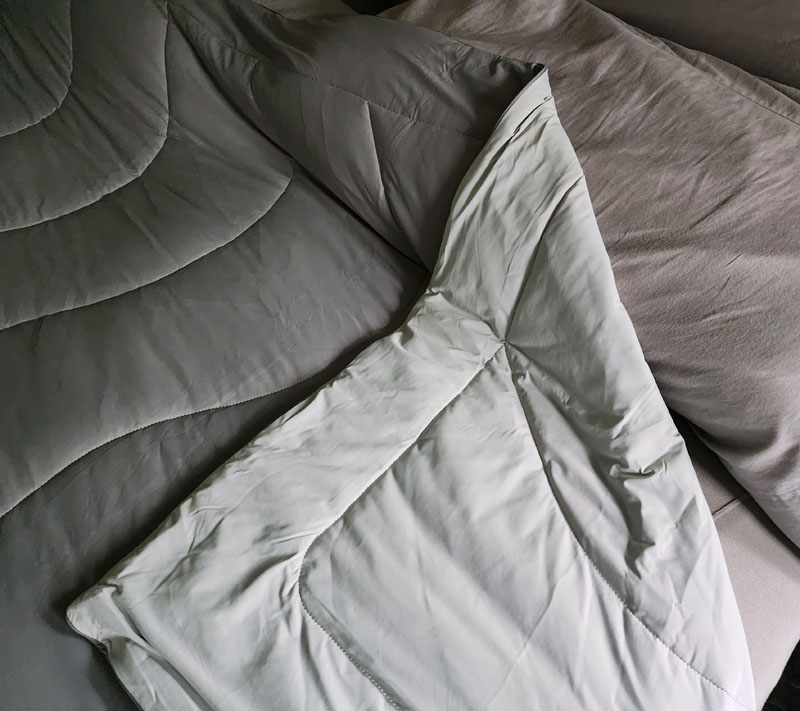 At the corner, we find the traditional tag bundle.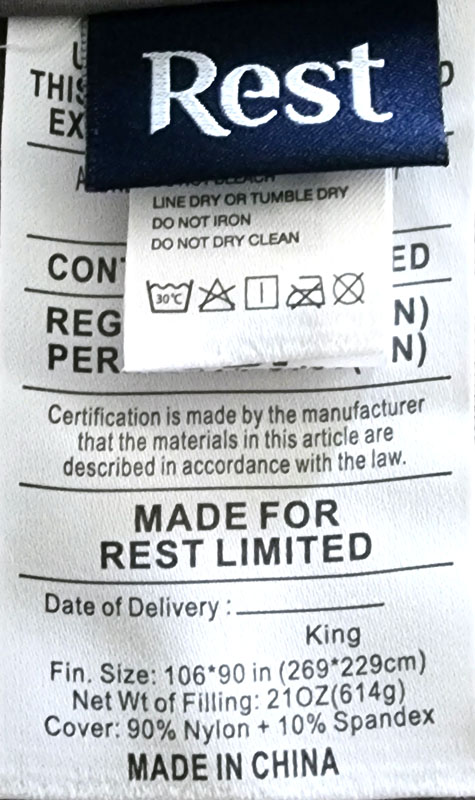 The top label contains care instructions.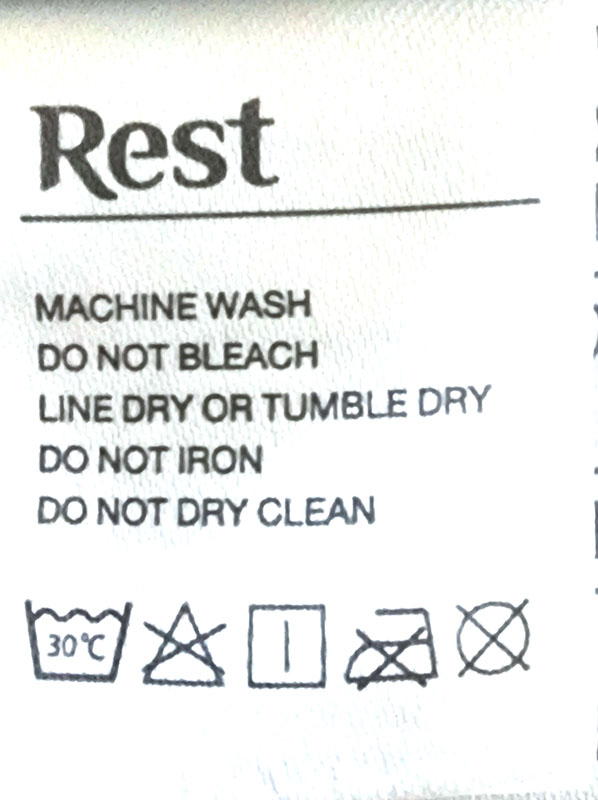 A nice plus is that the comforter is machine washable and dryable.  They suggest air drying or low-heat drying only.
Under that, we see the DuPont Sonora label.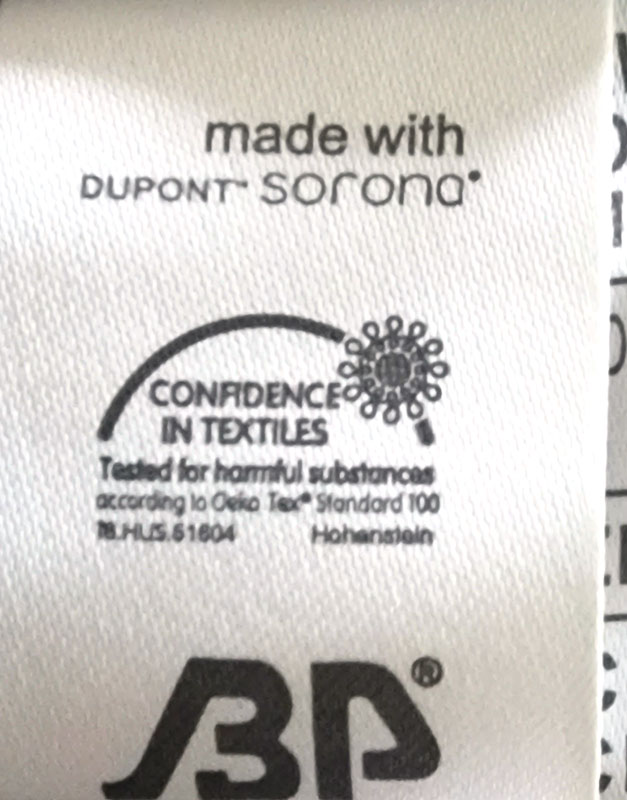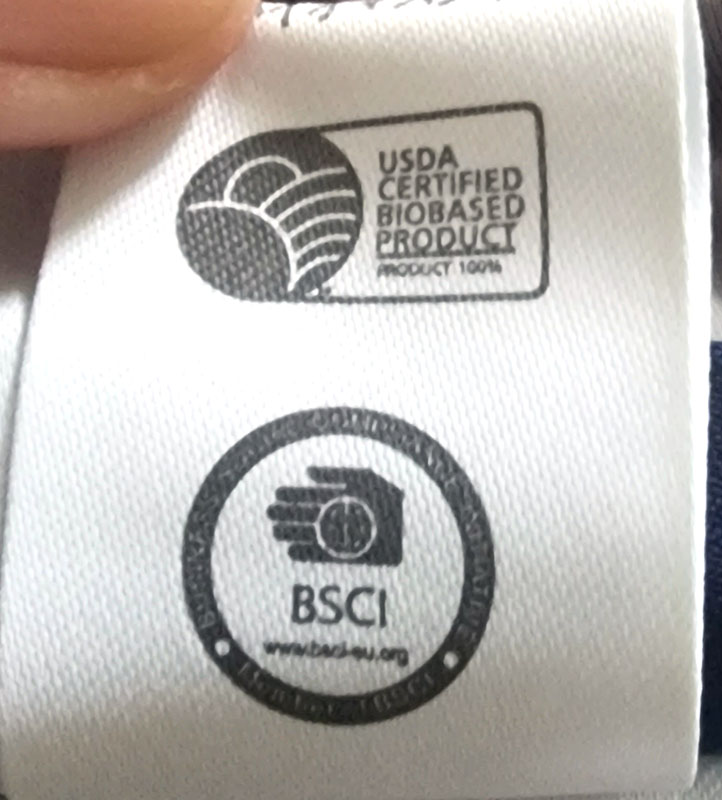 And finally, the materials tag and the legal warning.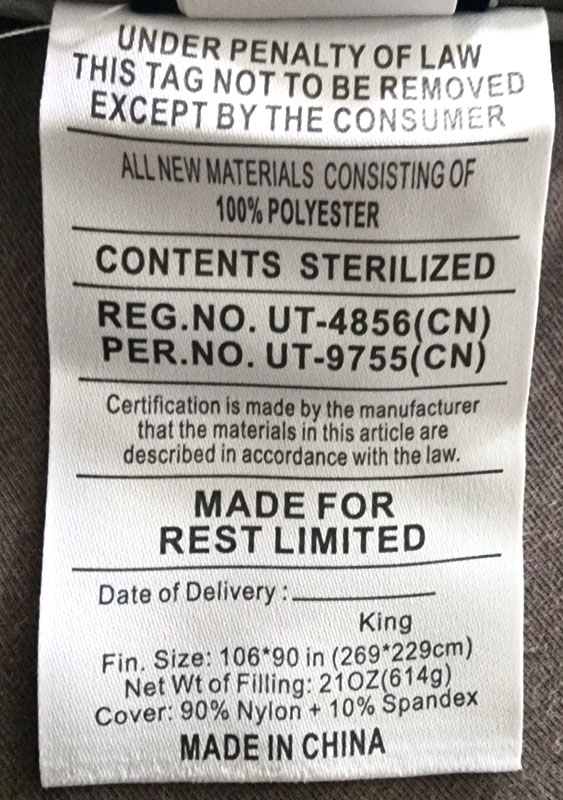 This created a conundrum for me.  I am reviewing this, therefore, I did not purchase it.  That means that technically, I am not the "consumer".  If I remove the label, will the cops show up?  What to do? Ahhhhh!!!!!  I'll probably risk it. 🙂
Performance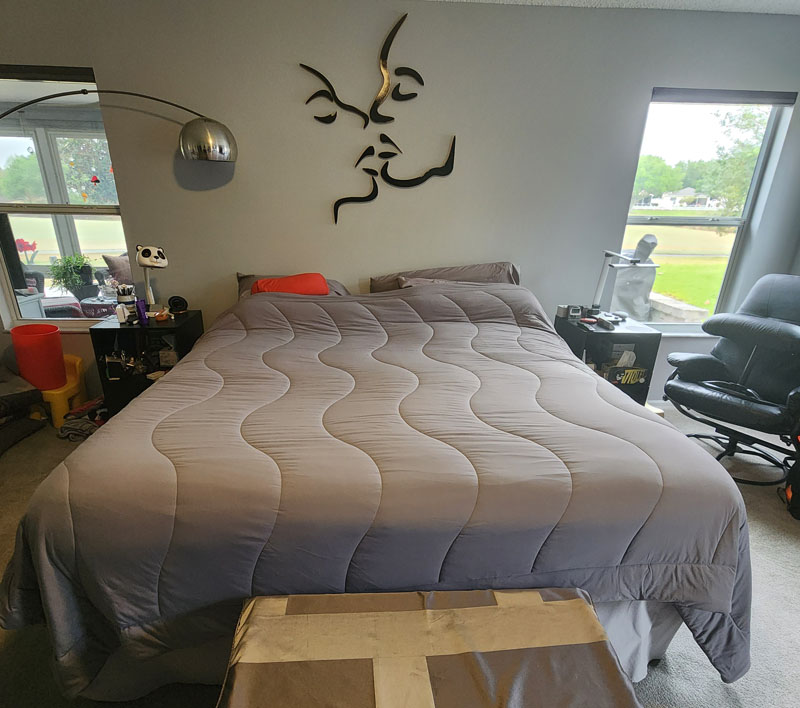 We have always used both a fitted sheet and a top sheet with a comforter on top.  Rest recommends forgoing the top sheet to maximize the cooling benefits of the Evercool comforter.  More skin contact equals more cooling. After removing the old comforter and top sheet, I put the Evercool comforter on the bed to prepare us for some cool sleep.
After a couple of nights, here are our initial thoughts.  First, this feels terrific on the skin.  It feels cool, yet immediately adapts to your body temperature.  The silky smoothness of the fabric is awesome.  The 6.2-pound weight essentially disappears.  If you're a weighted blanket kind of person, this isn't for you.  It almost seems weightless.  How weightless?  Well, at 106″ x 90″, the entire thing is 9,540 square inches or 66.25 square feet.  6.2 pounds equals 99.2 ounces.  That means that this blanket weighs in at about 1.5 ounces per square foot.  As I said, weightless.
I toss and turn all night.  It turns out that this was an issue as when I turned, I easily slipped the comforter off my sleeping wife.  As it turns out, she didn't appreciate this and aggressively yanked it back.  I had to adapt to more controlled tosses and turns to ensure I spun under the comforter and didn't reel it over to my side.
On the second night, I woke up in the middle of the night feeling like I had been sweating.  I reached down and touched my legs and they were dry.  I felt the underside of the comforter against my skin – dry.  But when I reached my arm out of the covers and felt on top of the comforter, it felt damp.  Wow.  It had wicked the night sweats away from me, leaving me feeling dry and cool.  In the morning, the comforter felt dry so everything had evaporated overnight.  To me, that's pretty impressive.  I was used to waking up wrapped in sweat-soaked sheets with everything stuck to some part of my body.  No more, it seems.
After about a week of cool snoozing, I grabbed up the comforter and tossed it in the washer.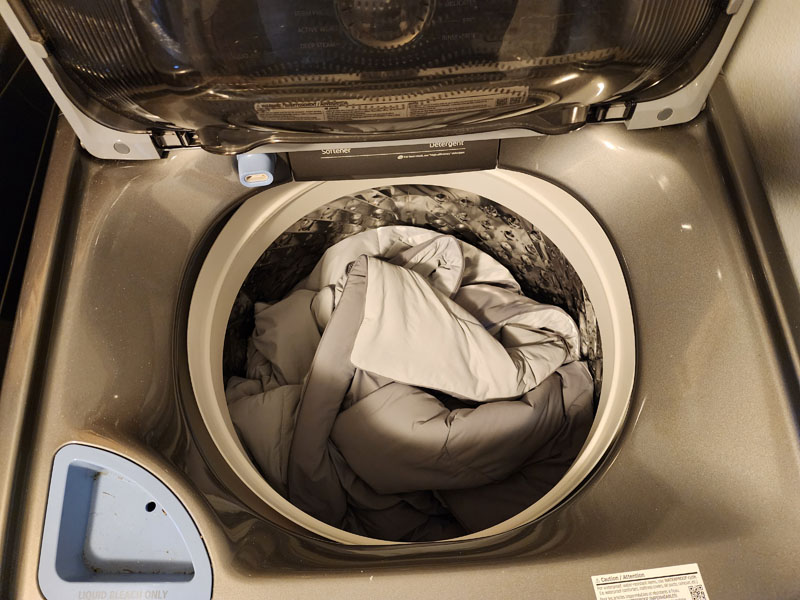 The laundering instructions on the website are a little more specific than the ones on the tag:
Simply throw this in the washing machine on gentle cycle and tumble dry in the dryer or hang dry! It's that easy!
Following the instructions, I washed it on cool and gentle.  The gentle cycle uses low spin.  When I took the comforter out of the washer, it was heavy, like really heavy.  I decided to put it back in for a spin on medium spin and that seemed to remove most of the water from the comforter.  If I skipped that step,  I expect that the dryer would have taken hours to dry the comforter.  I tossed it in the dryer and waited. The comforter along with our fitted sheet dried reasonably quickly.  Once back on the bed, it was ever so slightly wrinkled at first.  Those wrinkles settled over the next few hours and it looked like new. Other than adding a medium spin cycle, laundering it was no big deal and it came out looking great. It was, "that easy"!
Sleeping under it after laundering it was just as nice as before I washed it.  We continue to sleep more comfortably under the Evercool cooling comforter.
What I like
The fabric feels nice – really nice
It is sized well and covers our king bed much better than our old comforter
The weight is great, as long as you're not someone that needs a weighted blanket
It looks very nice
It launders well
What I'd change
It has a tendency to slide around at night
Final thoughts
After sleeping under a top sheet and a comforter for nearly 40 years, it looks like we're making a change.  The Evercool comforter has been a nice change to our sleeping routine.  Whether we're lying there separately or snuggled together, the cooling effect of the comforter keeps us comfortable and dry.  The terrific feel of the fabric makes going to bed a luxurious experience. It is certainly a bonus not waking up wrapped in sweat-soaked sheets.  For us, the Evercool cooling comforter is a winner.  Now, if I could just get the nerve up to cut off that tag…
Price: $199-$279 depending on size
Where to buy: Restduvet.com and Amazon
Source: The sample of this product was provided by Rest.