We use affiliate links. If you buy something through the links on this page, we may earn a commission at no cost to you. Learn more.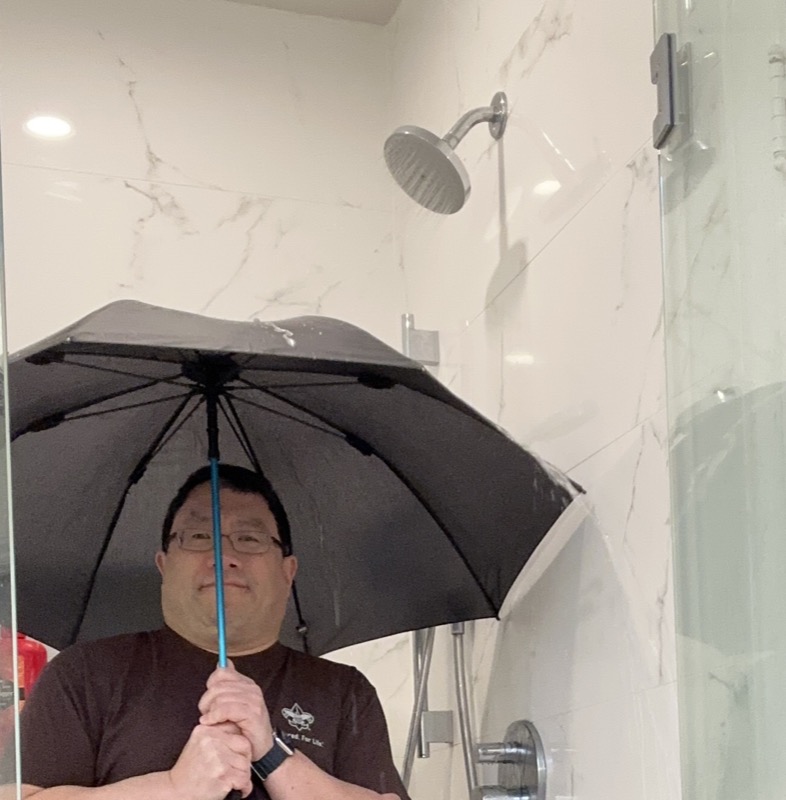 REVIEW – I live in California where we've been in a mega-drought for many years. The idea of having an umbrella seems rather pointless. Of course, this winter has been abnormally wet for some reason! Where can I find a decent umbrella I might not want to lose, and won't fall apart after two days? Enter the Helinox Umbrella One.
What is it?
The Helinox Umbrella One is a simple, lightweight umbrella made of premium materials from the people who brought you those nifty compact camp chairs.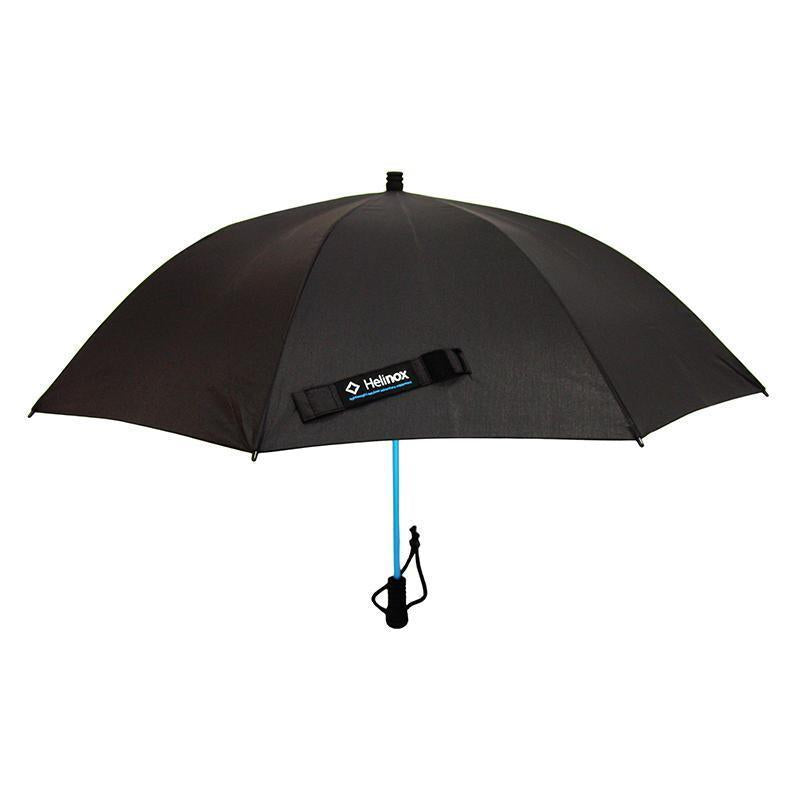 Hardware specs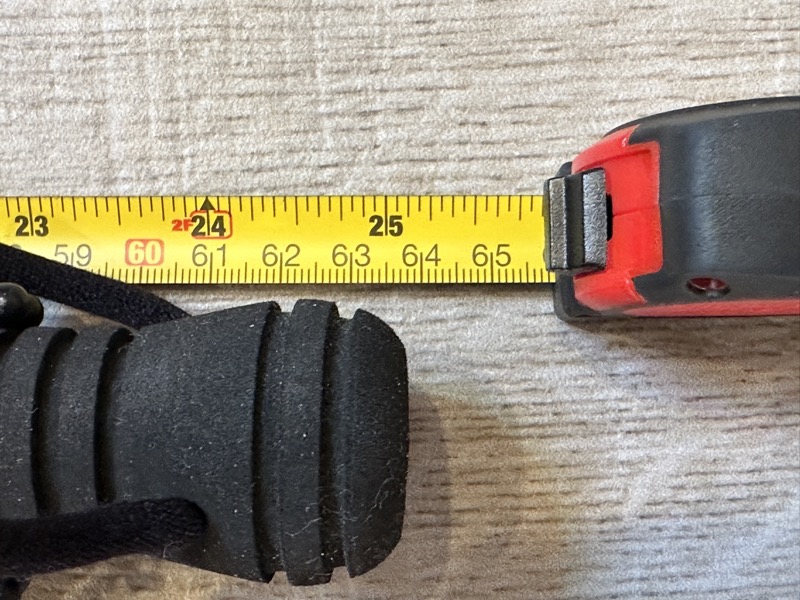 Height: 25 inches / 64 cm
Width: 38 inches / 97 cm
Weight: 7 oz / 210 g
Design and features
The very first thing I noticed about the Helinox One umbrella was the weight. At 7 ounces, it weighs about as much as an iPhone 14 Plus (7.16 oz.)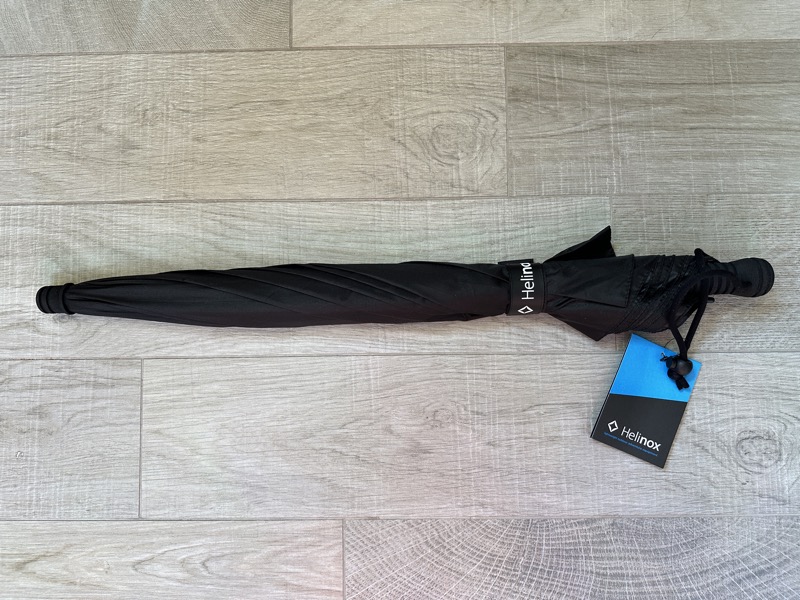 The handle is made of a semi-rigid neoprene-like material with an adjustable lanyard.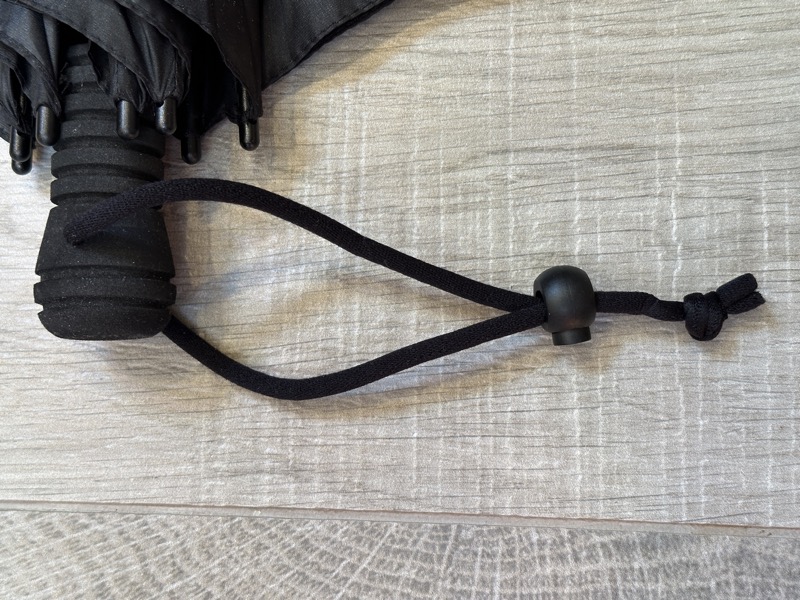 The handle material can also be found at the tip. It's also rounded and not pointy, making it less likely you'll take someone's eye out.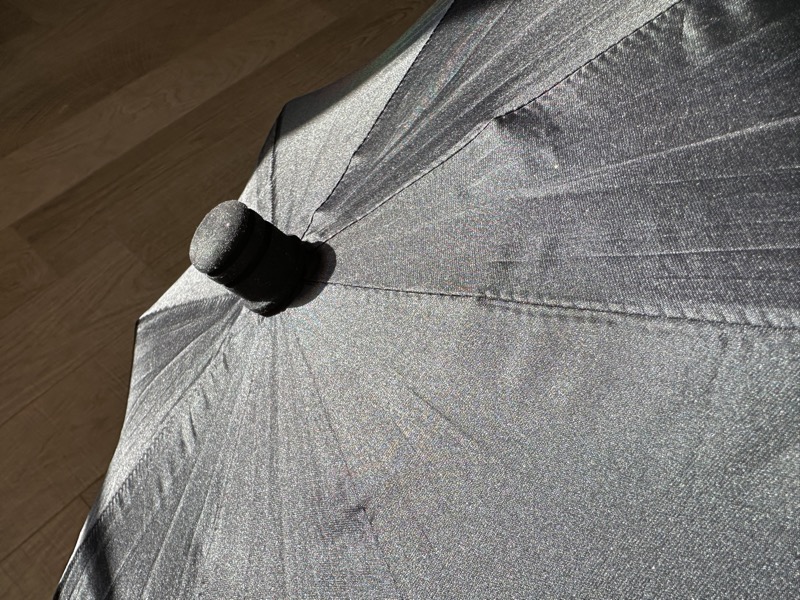 My kitchen scale measured the weight of the Helinox Umbrella One at 7 1/2 ounces. Pretty close to the stated 7 ounces.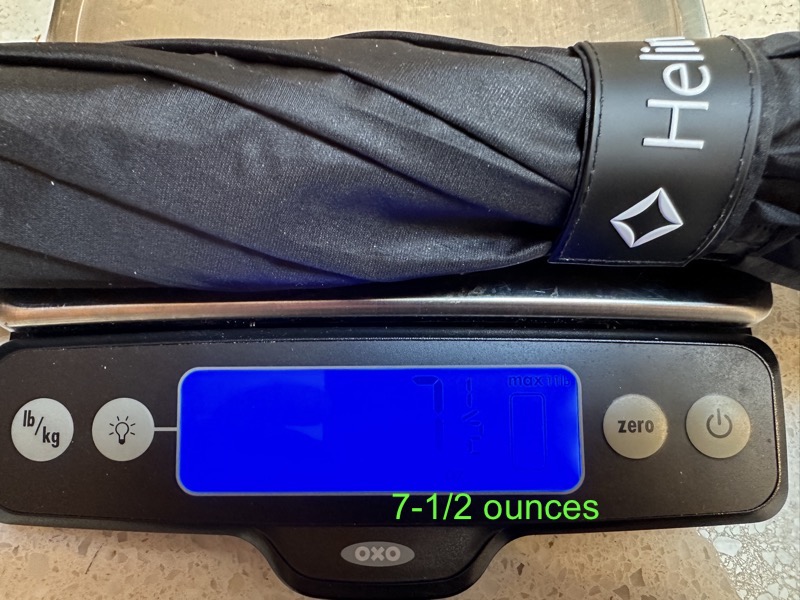 There's a wide strap with the Helinox logo on the outside.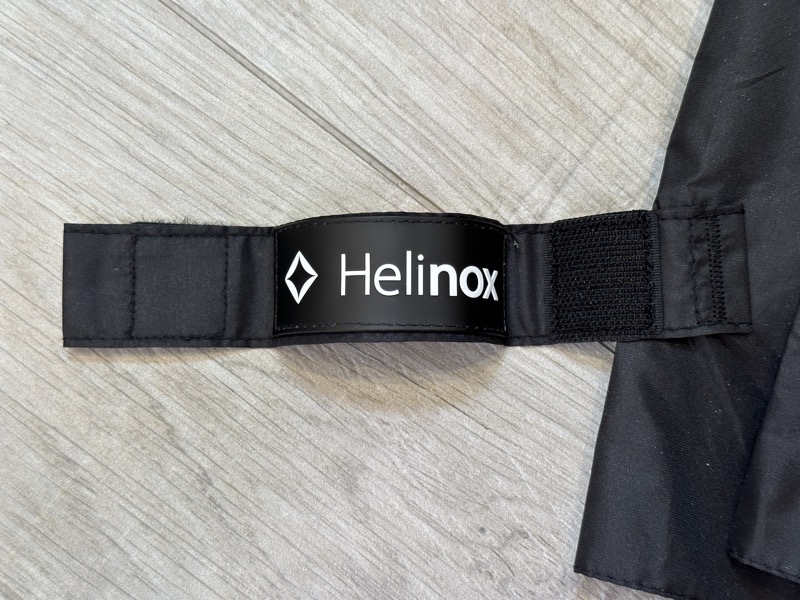 There are no springs, buttons or levers on the Helinox Umbrella One. It's strictly a manual umbrella. Push up to open. It stays open under tension.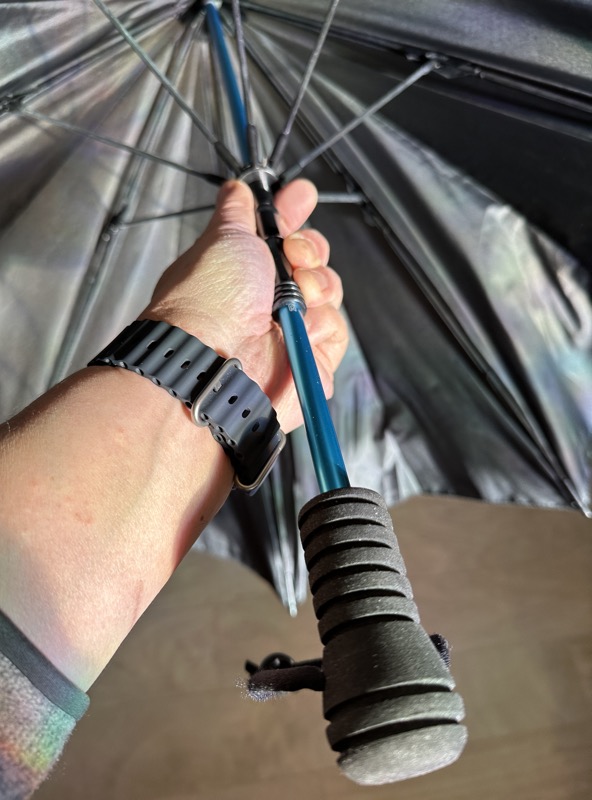 Here's the underside of the umbrella when open. There's not a lot going on up here. Simple.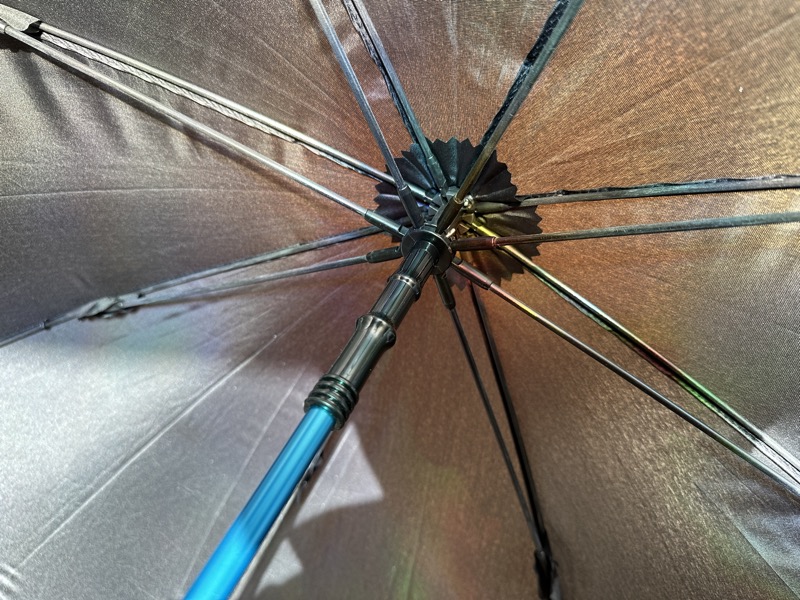 Helinox states the shaft is made of a DAC alloy shaft provides great strength while keeping the weight down.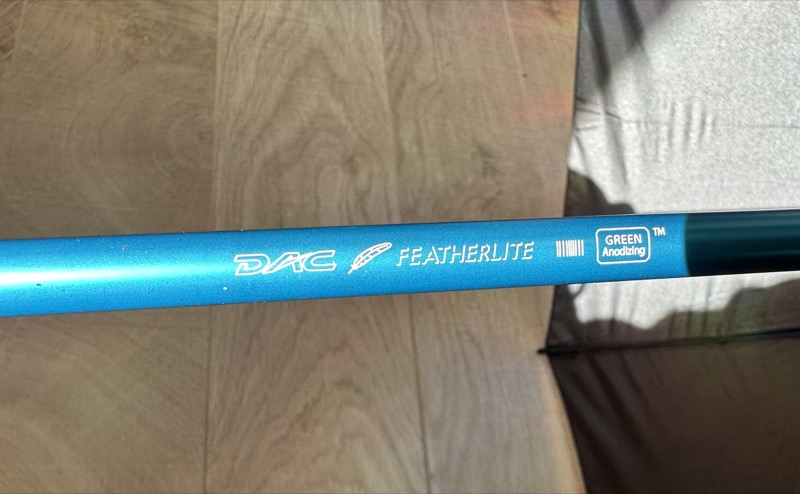 I measured the widest point and got 38 inches tip to tip.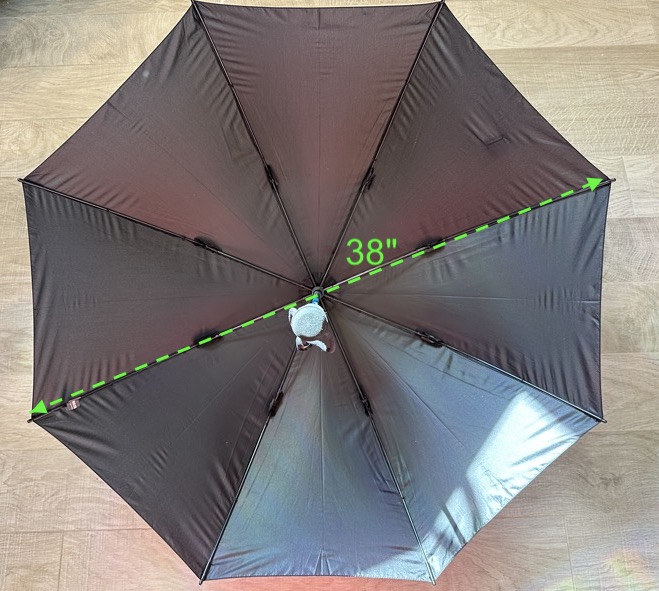 Performance
Of course, it stopped raining once I got the Helinox Umbrella One, so I created my own rainstorm in the shower. Absolutely no issues. The Helinox One is incredibly light.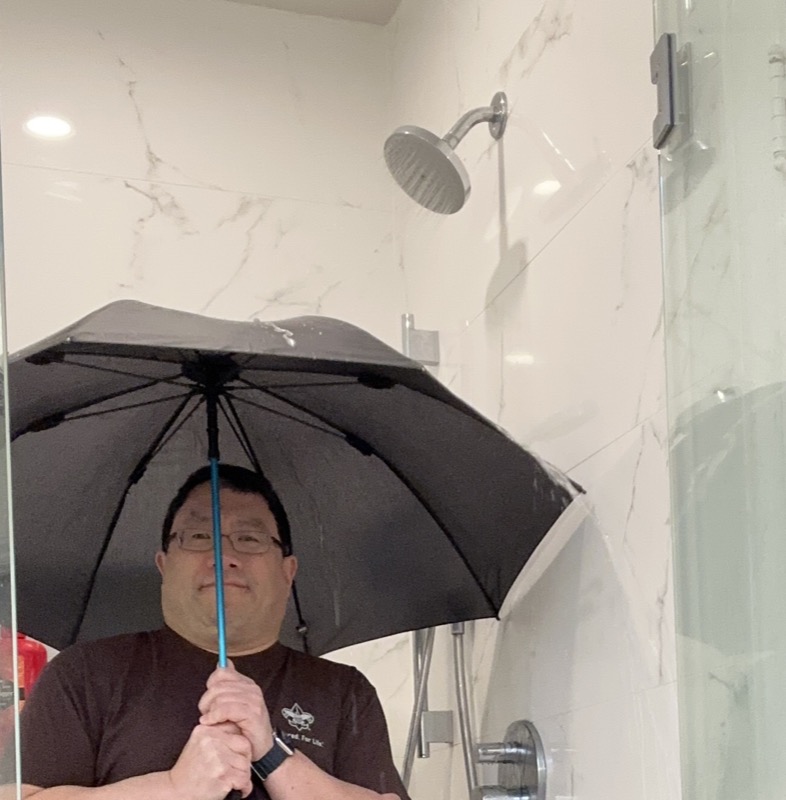 What I like
Very light (7 ounces)
Simple construction. No springs or buttons.
Comes in black, red or tan.
What I'd change
If you are in the habit of losing umbrellas, you may want to skip this due to the high price.
Not for those who want a one-handed umbrella
Final thoughts
I'm a little torn. The Helinox Umbrella One isn't as convenient as your drugstore "auto open" umbrella, and it costs many times more than one. However, I'm pretty sure it's not going to break under normal operation, and I'll just have to be sure not to accidentally leave it behind!
Price: $74.95
Where to buy: Helinox.com and Amazon
Source: The sample of this product was provided by Helinox.