We use affiliate links. If you buy something through the links on this page, we may earn a commission at no cost to you. Learn more.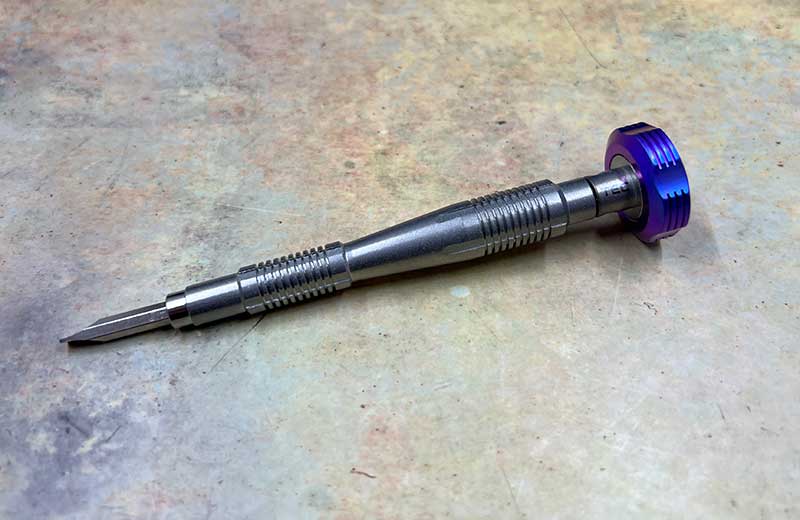 REVIEW – Tools don't have to be boring and TEC Accessories takes this idea to heart when they design their products. Today I want to show you the TEC Micro-Torq 4mm Hex Bit Driver.
What is it?
The TEC Accessories Micro-Torq is a 4mm hex bit driver that can be used for knife maintenance, small repairs, and it doubles as a fidget toy.
What's in the package?
TEC Accessories Micro-Torq 4mm Hex Bit Driver
Design and features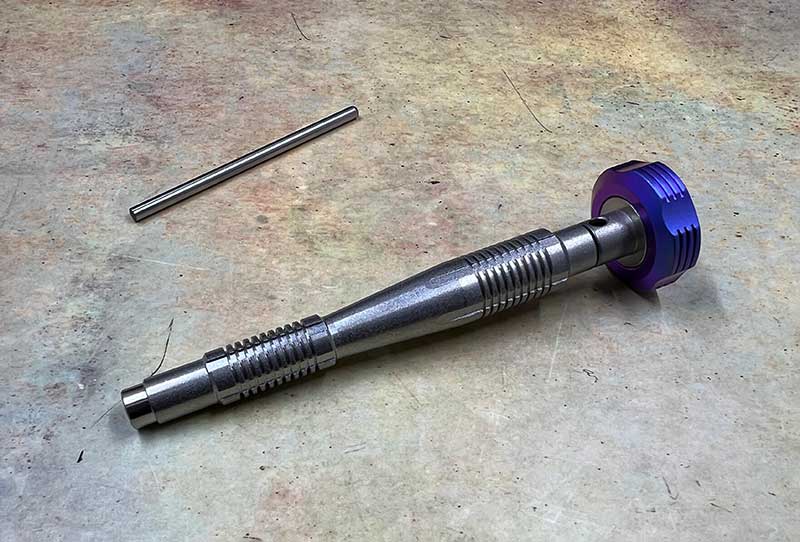 The TEC Accessories Micro-Torq 4mm Hex Bit Driver is a 4.25 inch long tool that is made of titanium with a 4mm hex bit socket on one end.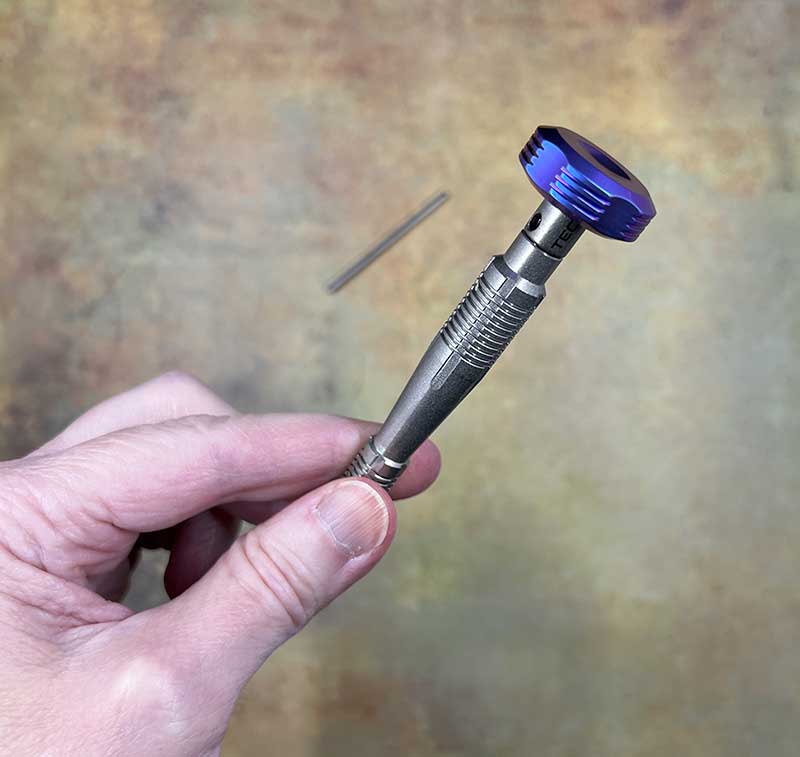 On the opposite end of the TEC Accessories Micro-Torq is the ABEC-7 precision ball-bearing mounted end cap spinning knob/handle that makes it easier to tighten or loosen screws with very little friction. It also makes a great little fidget spinner, especially if you opt for the ceramic ball bearing upgrade to the end cap, but more about that in a minute.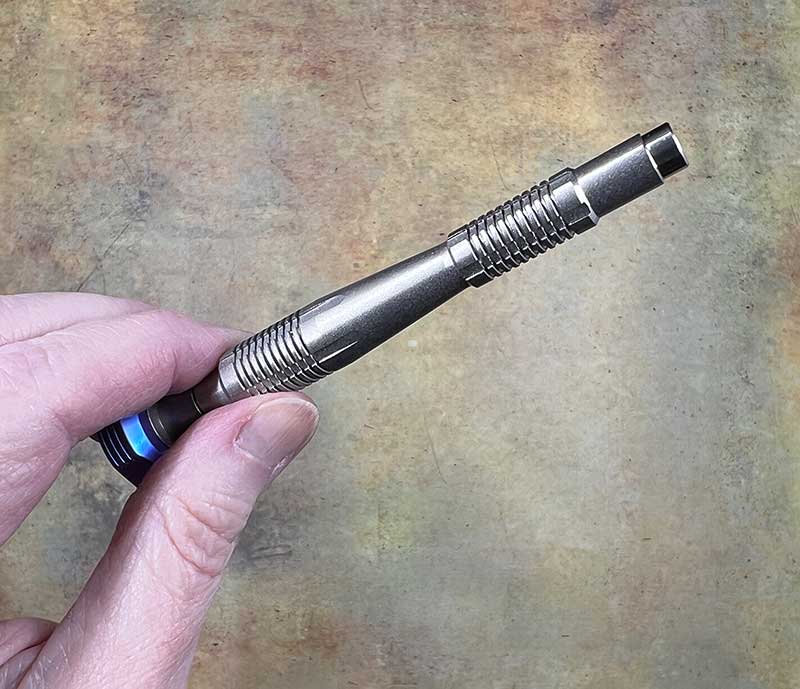 The shaft of the TEC Accessories Micro-Torq has knurling at the top and bottom of the shaft to provide a secure finger grip on the tool.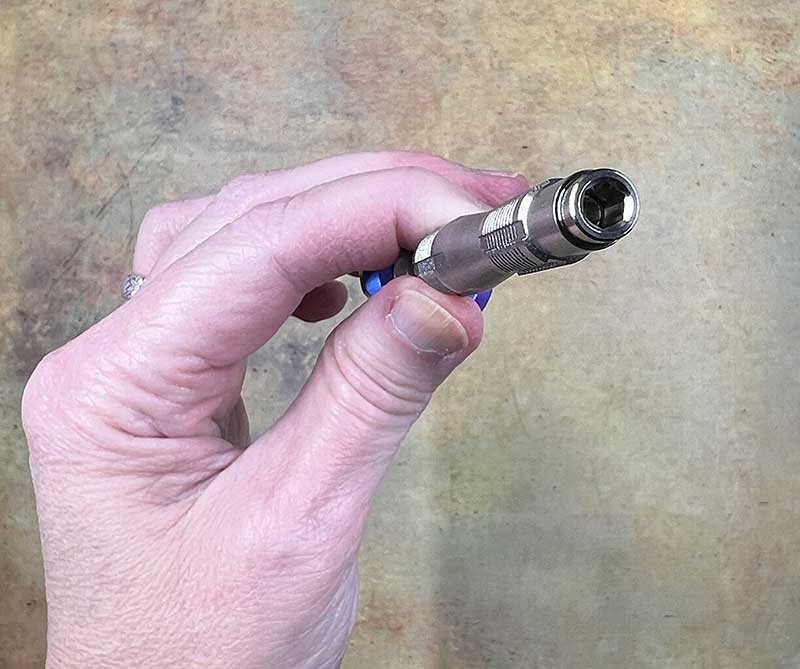 The 4mm hex bit socket is magnetic which means the bits easily snap into the socket. It also means that it's easy to remove them.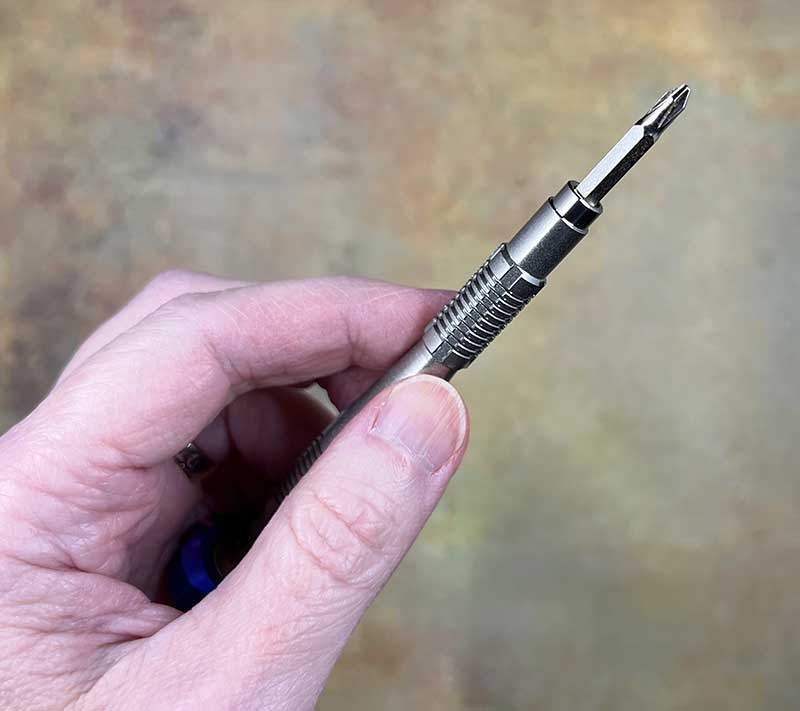 Note that you have to supply your own 4mm hex bits as there aren't any bits included with the TEC Accessories Micro-Torq. You are probably wondering with this tool uses a 4mm socket instead of the more popular 1/4″ socket. I asked Tom of TEC about this and here's his response:
The Micro-Torq is based on the 4mm standard micro bit standard as opposed to 1/4″ hex, mainly for a more compact tip at the working area. Although some people may question using the 4mm format, I actually love it and the bits are easily obtainable. Wiha has several great sets.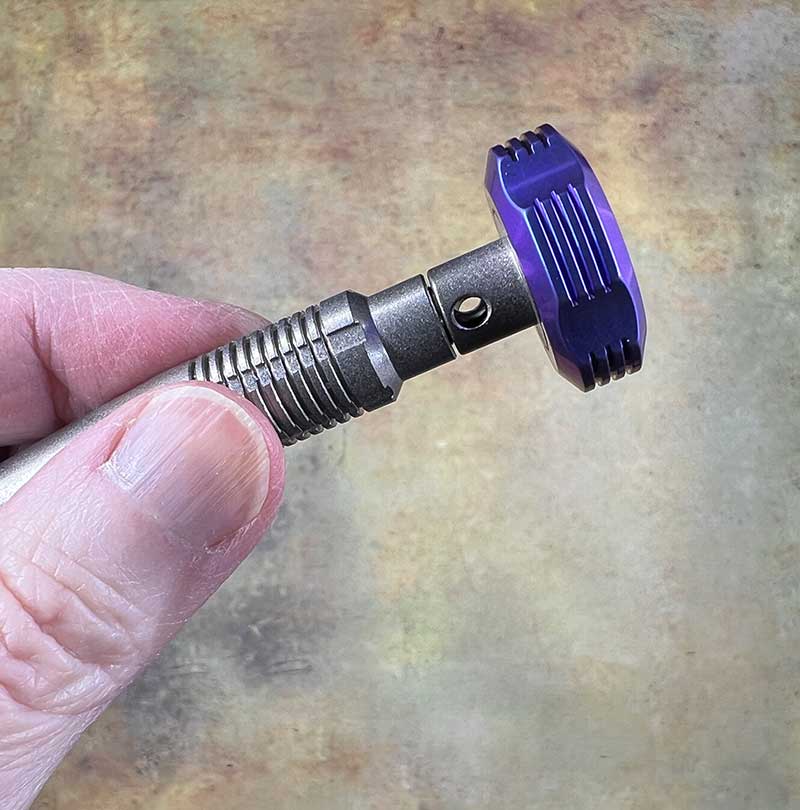 Taking a closer look at the knob, you'll see that mine is a Blue Raspberry color. The TEC Accessories Micro-Torq is available with an Aqua or Green end cap. There's also the option of a Damascus cap if you want to spend $295.95.
You'll also notice that there's a hole in the shaft under the knob. What's it for you ask? It's for the included leverage bar that gives the TEC Accessories Micro-Torq a T-handle that provides extra torque (see what I did there?) for breaking loose or tightening screws. The only issue here is that there's no way to store the leverage bar with the tool, so I can see it getting lost easily. It would be cool if there was a way to store it inside the actual tool.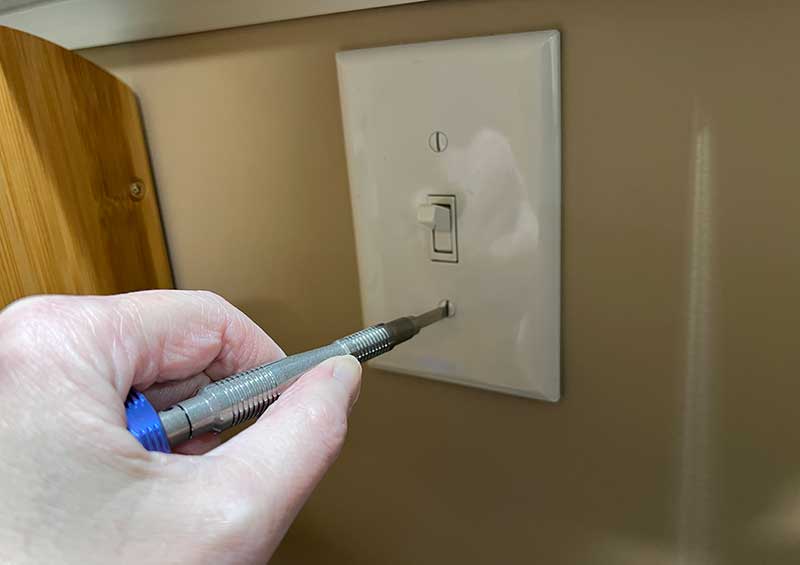 Using this tool is very enjoyable. Holding it in your hand so that your ring and pinkie hold the end cap while your thumb and index finger can easily rotate the shaft. My sample had the optional ceramic ball-bearing installed and the action is so smooth! Check out the video below to see how the end cap spins.
See it in action
What I like
Well made
Magnetic bit retention
Fun as a fidget spinner
What I'd change
Store the T bar in the handle
Store at least one bit in the handle
The price, because it's crazy expensive
Final thoughts
Is the TEC Accessories Micro-Torq useful? Yes. Is it well made? Yes. Does it make a fun fidget spinner? Yep. But is it worth the price? That's the $139.95 – $295.95 question, isn't it? The price for this tool feels crazy spendy to me when you can buy tools on Amazon that have the same functionality (minus the look and cool fidget spinner feature) for a fraction of the price of this one. My opinion is that the TEC Micro-Torq is going to appeal to EDC gear collectors more than someone who needs a bit driver as part of their EDC. Stay tuned though because the fine folks at TEC Accessories are going to let us give away a Micro-Torq! Details will follow soon.
Update 1/29/23
Tom from TEC addresses some of the comments about the price of this tool:
I know people think this is expensive for a bit driver, but when you look at the parts, it really justifies the cost and the fact that you will technically never buy a replacement. There are 3 precision parts all machined from titanium, extensive finishing processes (the cap requires over 7 days of tumbling to get the polished finish), ABEC-7 bearings (the ceramic bearing is very expensive), and US labor (finishing, assembly, gluing the magnet, packaging, etc.). We also use a custom stainless steel shoulder screw for the bearing to keep a low end cap profile. I know there are cheaper bit drivers out there, but you cannot say our driver is not worth the money, you just may not be willing to spend that much on a bit driver. We strive to offer value for every dollar spent on our products, and this is no exception.
Price: $139.95 – $295.95
Where to buy: TEC Accessories
Source: The sample for this review was provided by TEC Accessories.