We use affiliate links. If you buy something through the links on this page, we may earn a commission at no cost to you. Learn more.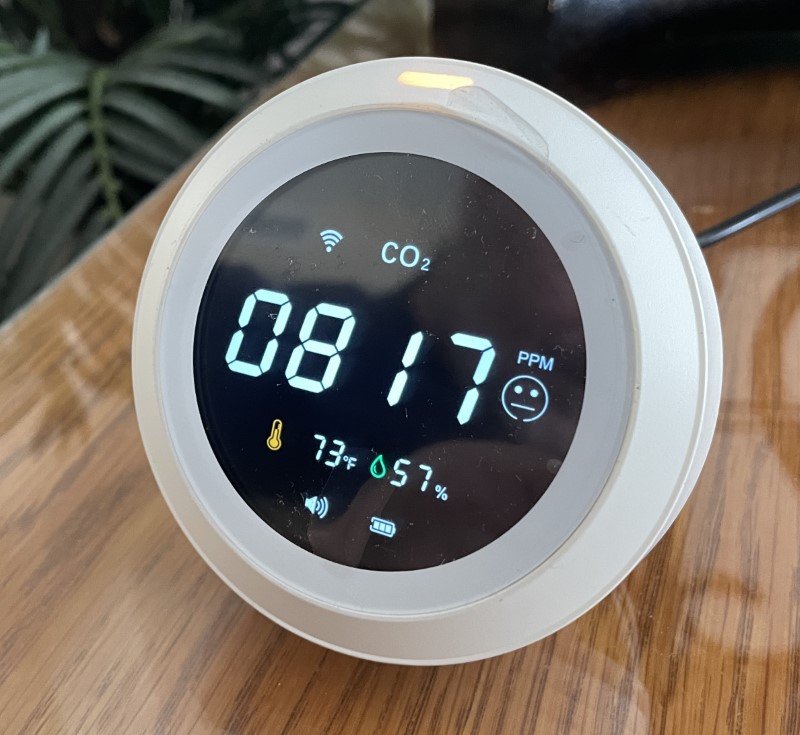 REVIEW – Lightheaded? Unexplained headache? Feeling nauseous? Irritable? Tired? Sure, it could be the leftover taco you had for lunch, but it might be because the carbon dioxide levels in the room are high. Want to find out? If yes, have a look at Kaiweet's EH-8 Carbon Dioxide Detector.
What is it?
The Kaiweets EH-8 is a USB-powered device that monitors carbon dioxide, temperature, and humidity levels and sends data to an app.
Hardware specs
Model EH-8
CO2 range: 400~5000 ppm ± (50 ppm ± 5%)
Temperature Range: -10°C~40°C (±1°C) / 14°F~104°F(±1°F)
Humidity Range: 20~80% RH (±5% RH)
Wireless Connection: Wi-Fi (only 2.4GHz)
Dimensions: 83 * 83 * 32 mm
Battery: Built-in Lithium Battery (2400 mAh), standby time of 18 hours
Detection method: Non-dispersive Infrared Technology (NDIR)
What's in the box?
EH-8 monitor
Micro USB cable
User manual
Design and features
I recently reviewed Kaiweets KM601 Smart Digital Multimeter here and liked it very much.  Kaiweets surprised me with the EH-8 Carbon Dioxide Detector and I'm glad they did.
The Kaiweets EH-8 Carbon Dioxide Detector arrived in a small box with a micro-USB cord. It's about the size of a baseball.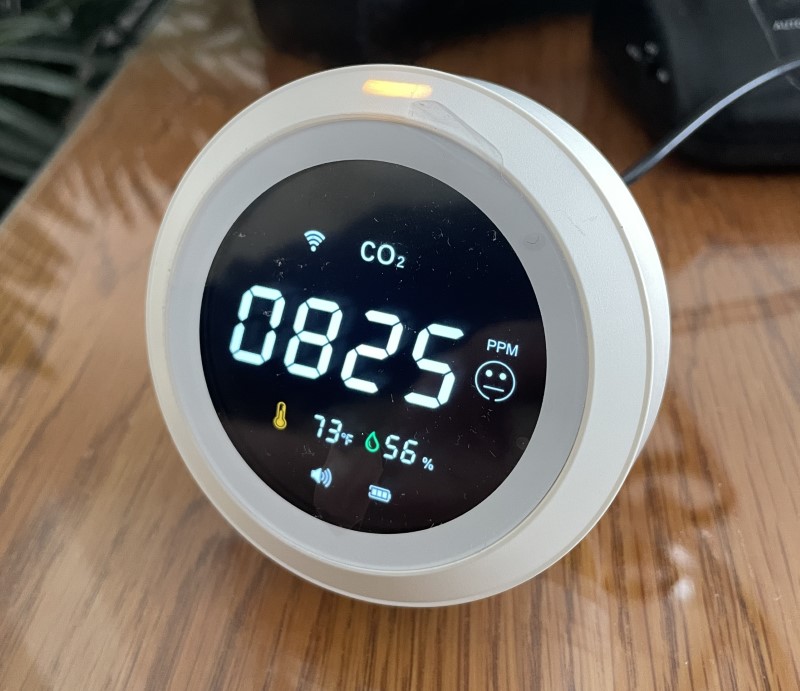 There's a flip-out stand on the back for tabletop use.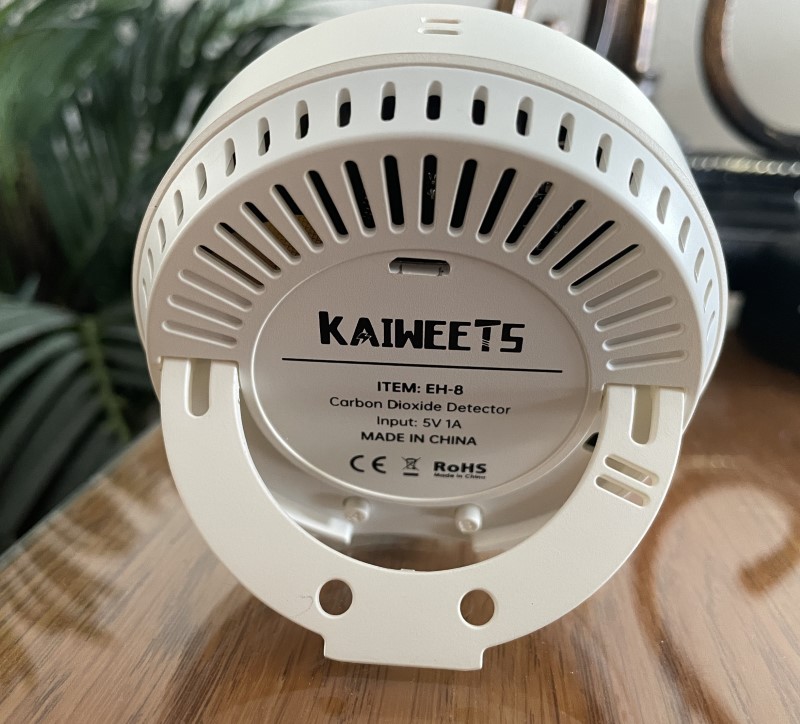 Two buttons turn the Kaiweets EH-8 Carbon Dioxide Detector on, toggles between Centigrade and Fahrenheit, and initiate pairing.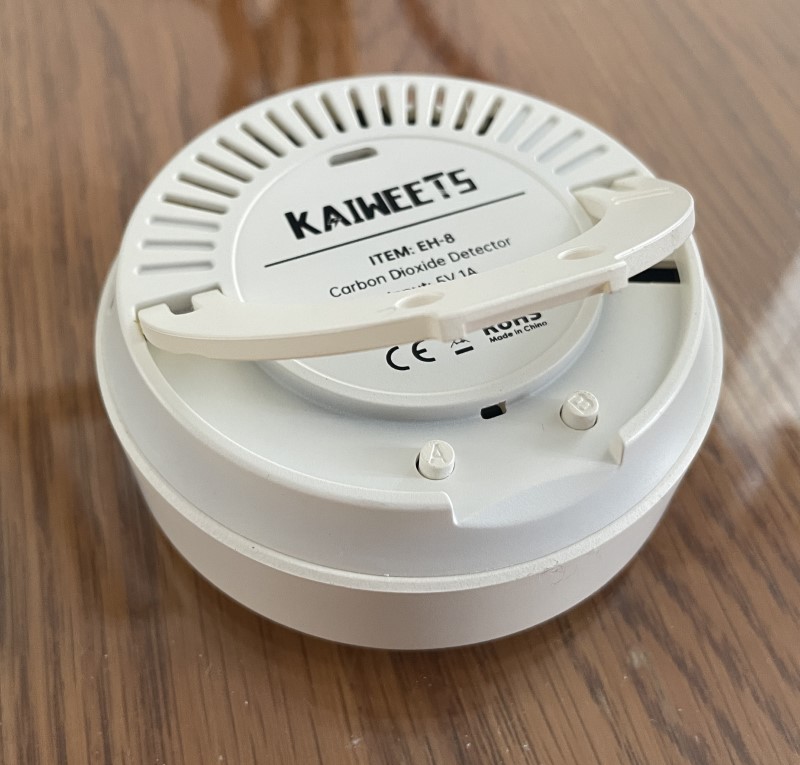 Power is provided through a Micro-USB connector. After being completely charged, the internal 2400mAh battery will keep the EH-8 running for about 18 hours untethered.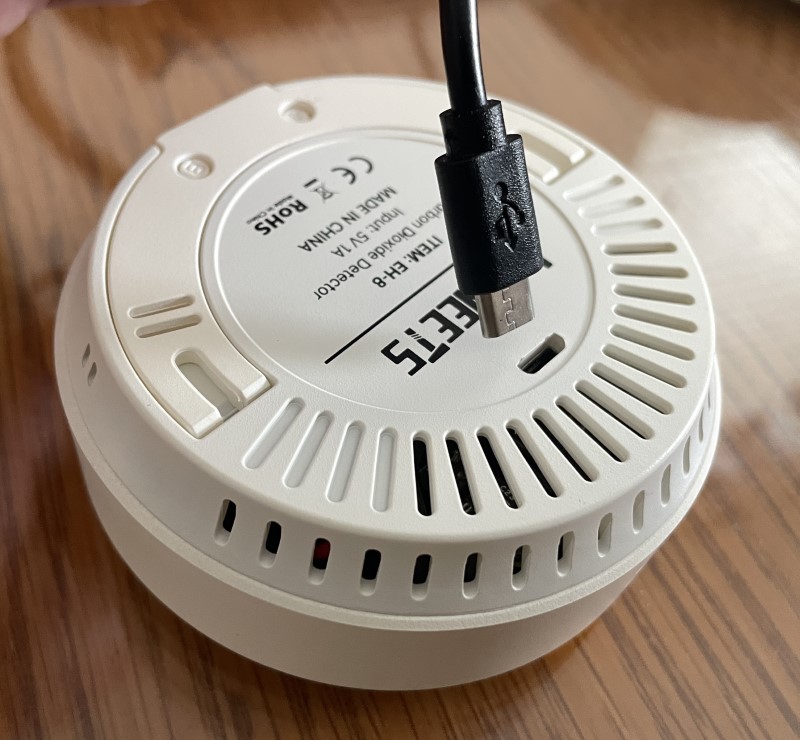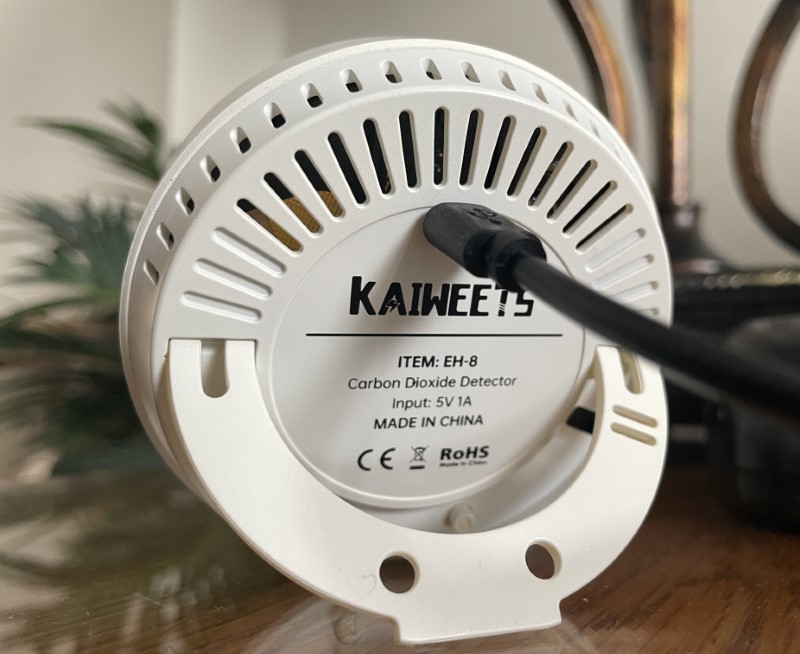 The Kaiweets EH-8 Carbon Dioxide Detector has a bright, easy-to-read display showing the ambient carbon dioxide levels in parts per million. A face icon to the right smiles while CO2 levels are low is straight-faced at moderate levels and frowns when quantities reach uncomfortable levels (tolerance varies from person to person and some may experience brain fog, headaches, and even breathing difficulties).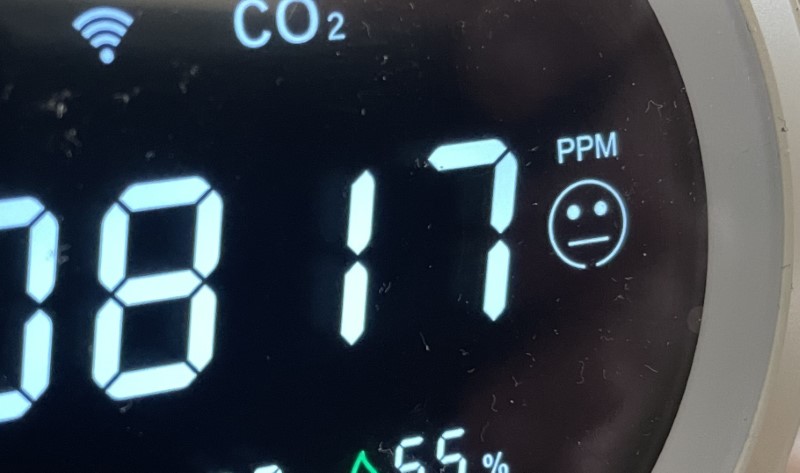 Under the primary display are smaller readouts for humidity and temperature.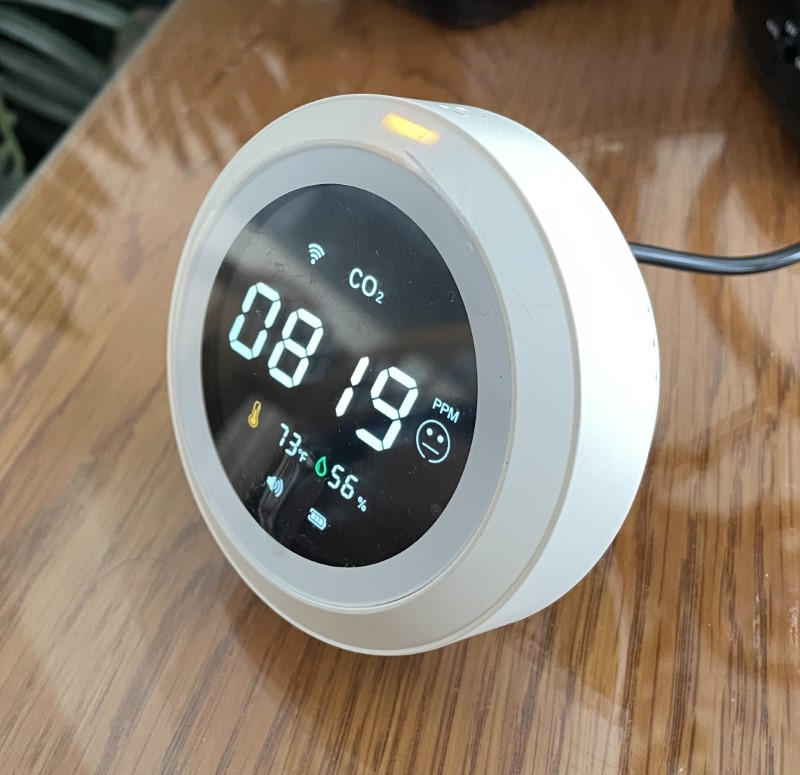 To supplement the numeric CO2 display, an indicator on top of the EH-8 is green at low levels and changes to yellow and red as concentration increases.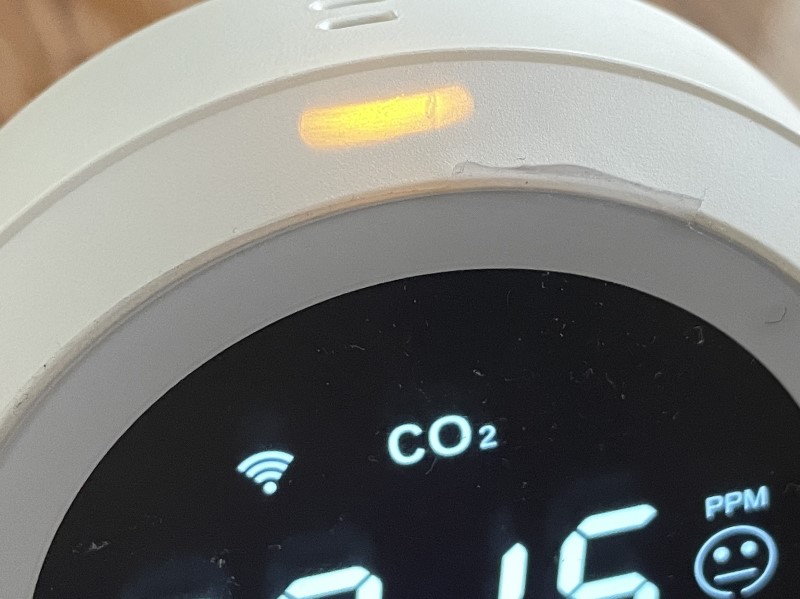 To supplement the Kaiweets EH-8 Carbon Dioxide Detector can be added to the Tuya Smart app. After connecting, the Carbon Dioxide Detector appears on the device list.
Tapping on the device opens a page with the current readings. There appears to be a bug on this page because the temperature often shows 32°F –not an accurate reading and not the value on the display. It should be noted that the temperature on the EH-8 was correct, only the app page was erroneous, and only the overview page.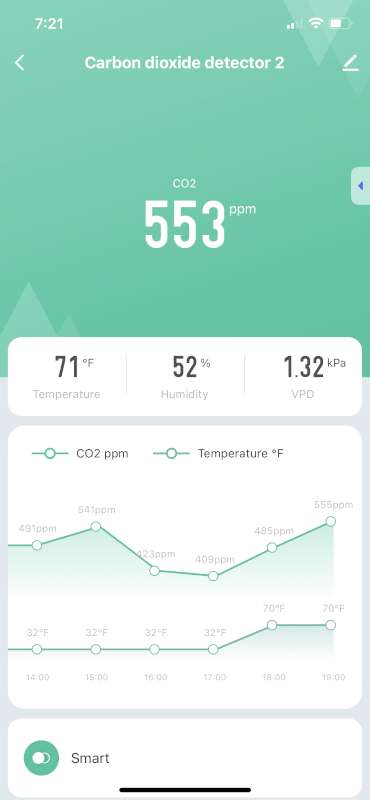 The app's carbon dioxide, temperature, and humidity history data are displayed correctly by day, month, and year.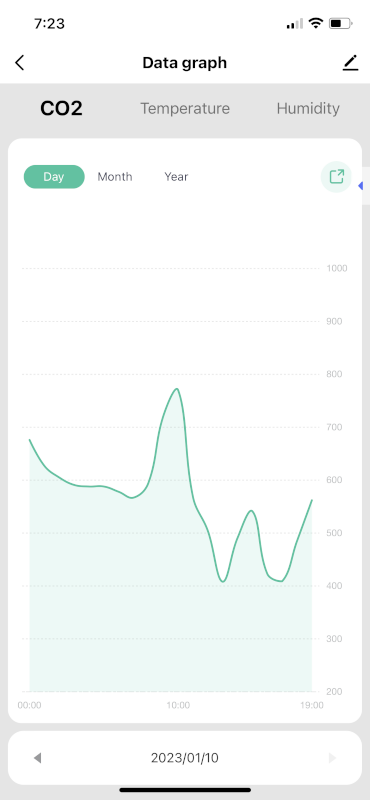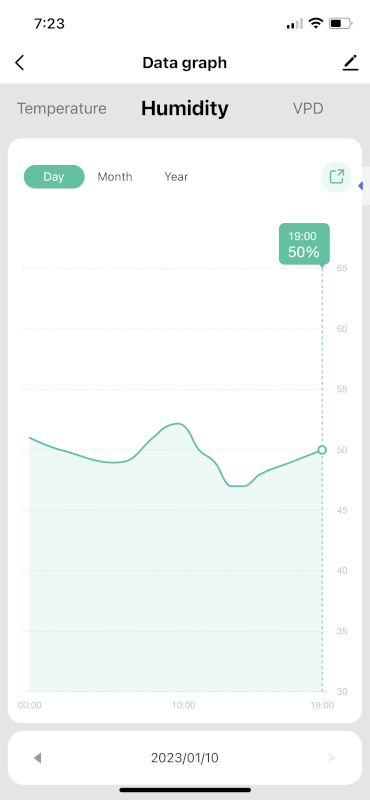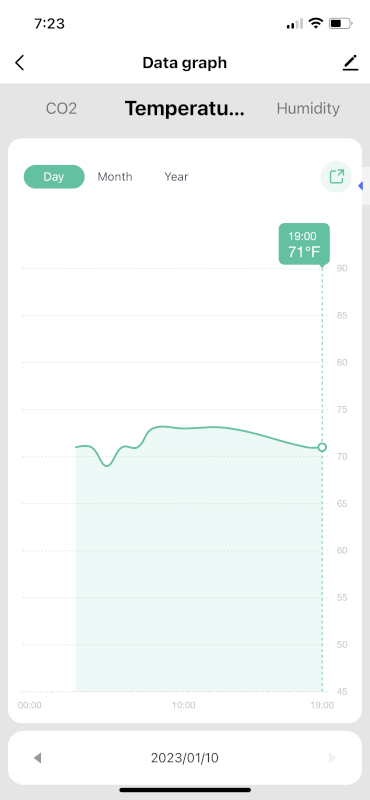 Accessing the settings found another apparent software issue – battery life always appeared at 0%. SMS and voice calling notifications can be added at an additional cost.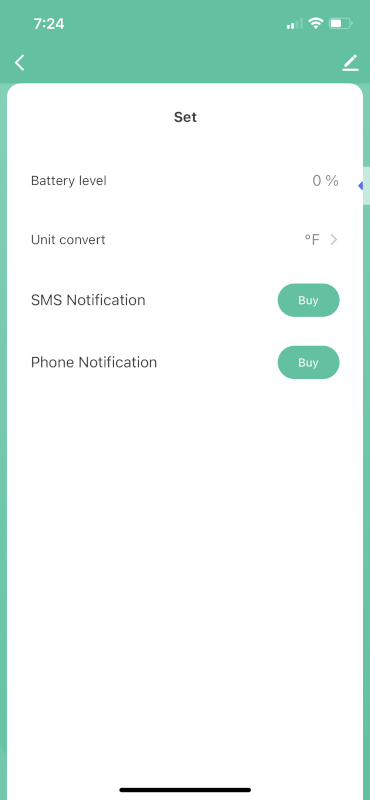 There are some other settings available. I didn't use "Tap-to-Run Automation." The online FAQ & Feedback section has a few useful bits of troubleshooting wisdom.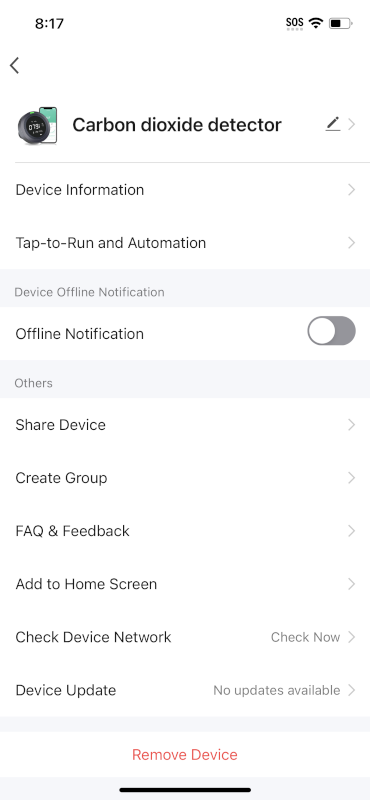 "Offline Notification" toggles alerts should the EH-8 lose its network connection. To prevent excessive battery consumption in intermittent situations, alerts will only occur if it's disconnected for more than 30 minutes. Nice touch.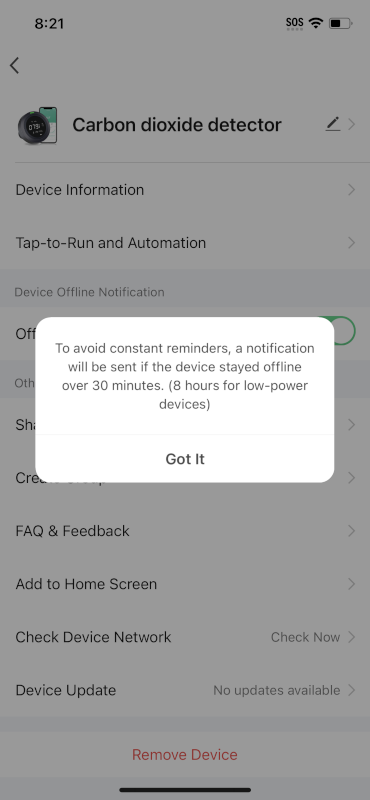 What I like
Great home air quality detection
The bright, multicolor display is easy to read
App provides historical data
What I would change
A few bugs in the app could use attention
Final thoughts
Due to some health issues, I get a lot of headaches. With the Kaiweets EH-8 Carbon Dioxide  Detector, knowing the difference between air quality and hypoglycemia-induced noggin torment is priceless. The bright display, 18-hour battery backup, and app-based history have made a big difference in my decisions about whether I need migraine medication, or to just step outside for a few deep breaths of fresh air. Thank you, Kaiweets!
Price:   $59.99
Where to buy: Kaiweets
Source: The sample for this review was supplied by Kaiweets.