We use affiliate links. If you buy something through the links on this page, we may earn a commission at no cost to you. Learn more.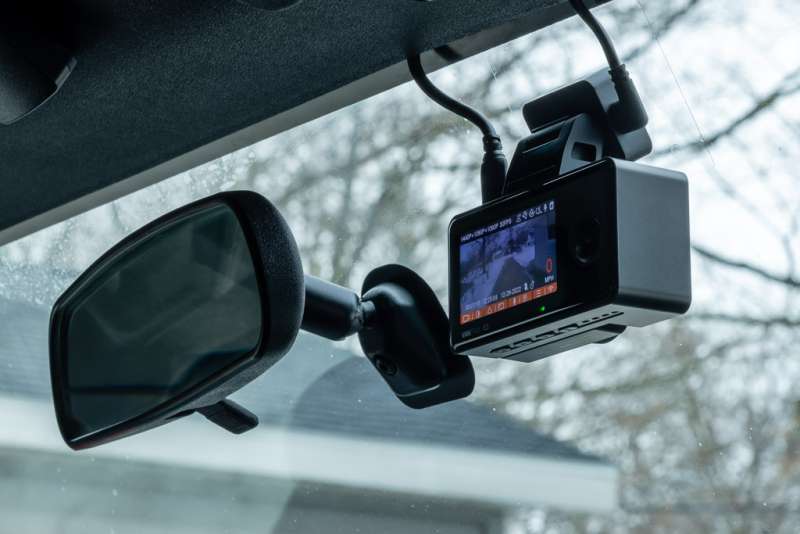 REVIEW – I've reviewed several dashcams in the past, some were a single-camera, and some were dual cameras, but never a three-camera dashcam. The VANTRUE Element 3 dashcam came up for review, and I thought it was time to upgrade. It was well worth the installation effort; read on to find out why!
What is it?
The VANTRUE Element 3 dashcam features 3-channels of video (front, inside, and rear) and can be controlled with voice commands.
What's in the box?
VANTRUE Element 3 dashcam

Rear Camera

Remote Control

11.4 ft Power cable

20ft Rear camera cable

3ft Type C Data Cable

Window mount stickers

"Protected by" stickers

Spare mounting tape

Removal Scraper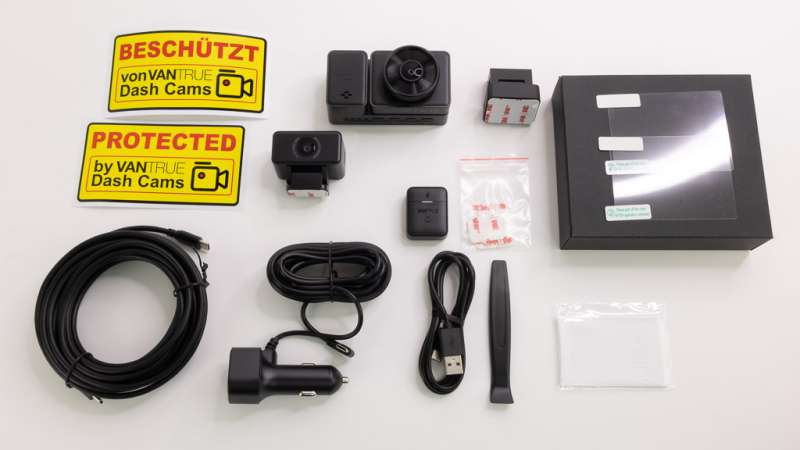 Hardware specs
2.45″ IPS display

Sony Starvis IMX335 5MP ultra-clear CMOS image processor (front camera)

1994P+1080P+1080P recording

Type-C power port

WIFI and App Control

Voice Control

GPS Logger

Buffered Parking Mode

Remote Control

Supports up to 512GB microSD card

2.4gHz and 5gHz WIFI
Design and features
My old dashcam had two things that I didn't like. First, although it has an interior cabin camera, it does not have a rear window camera. Second, it doesn't connect via WIFI, so transferring videos is only possible if I have my laptop.
The VANTRUE Element 3 dashcam solves these shortcomings and adds a few features. I hid the power cord for my current dashcam behind the trim and used way too many zip ties in doing so! Once I installed the VANTRUE Element 3 dashcam, I found it well worth the effort.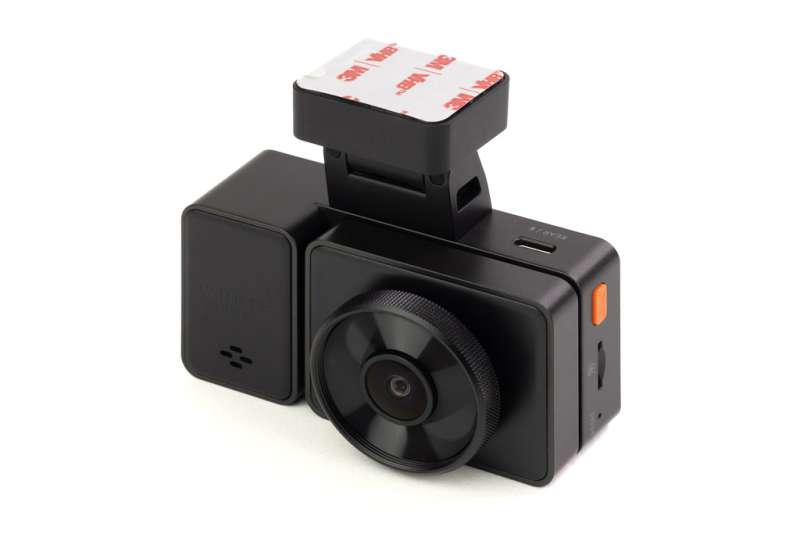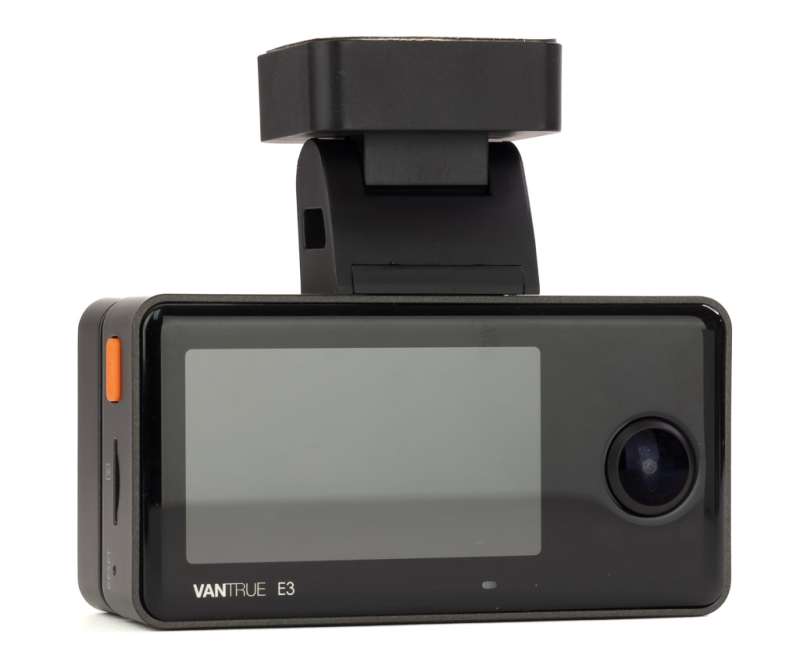 The VANTRUE Element 3 dashcam has a beautiful 2.45″ IPS screen that is easy to see. The image looks sharp and crisp. The control buttons are easy to push with just the right feel. The main lens pivots up and down and left to right to perfectly frame the video. Even with a steep windshield on the Jeep, the mount angles enough for a perfect fit, which has been an issue with some of the glass-mounted dashcams that I've seen in the past.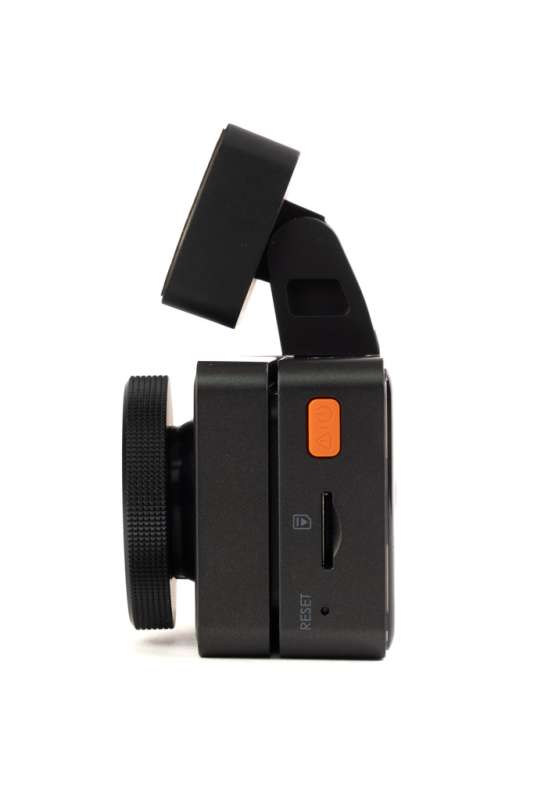 The VANTRUE Element 3 dashcam also utilizes Type-C charging, so if the included 11.4 ft power cable isn't long enough, you could replace it with a longer one. A data cable is provided for operating the camera outside of your vehicle. The magnetic mount makes it easy to remove the camera if you want to hide it or remove it for some reason.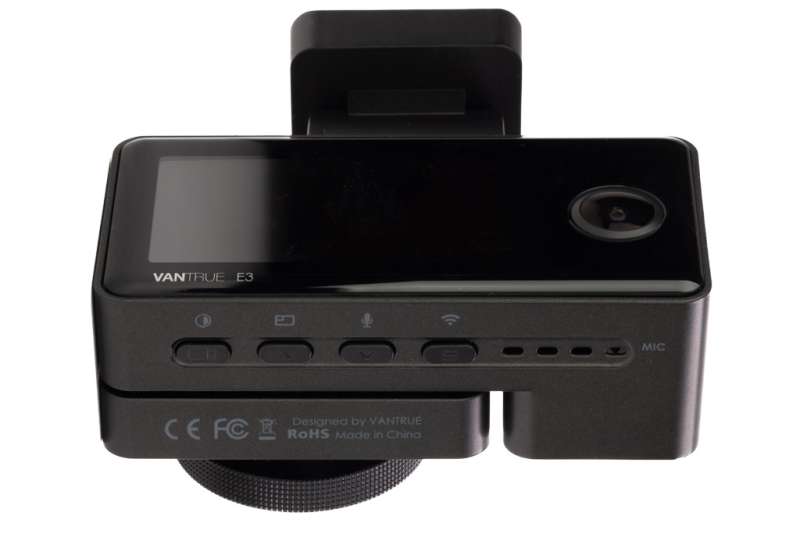 The E3 simultaneously records the front cabin and rear at 1944P+1080P+1080P/30FPS. Each camera's video is saved to a separate file, conveniently named with the date, time, and camera (A, B, or C). The front and rear cameras have a 160° field of view, and the inside camera has a 165° field of view. The main camera has a Sony Starvis IMX335 500M sensor w/ Wide Dynamic Range (WDR) technology which automatically balances exposure.
The cabin camera utilizes four infrared LED lights for low-light conditions. When these are needed, the camera will record in black and white. The cabin camera's field of view is wide enough to capture both occupants even when mounted on the passenger side of the windshield.
The rear camera utilizes HDR (High Dynamic Range) multi-exposure technology, which works very well. The rear camera also has an LED indicator that shows it's on. You can see this green LED from the driver's seat, which I find annoying, but it could be covered with a tiny piece of tape if needed.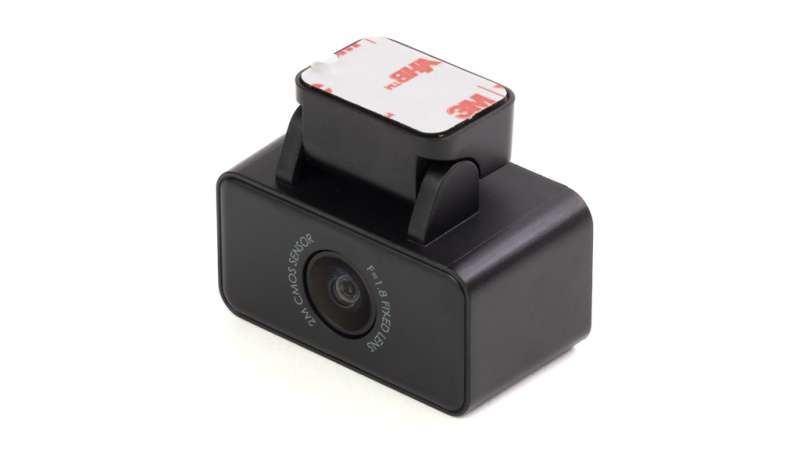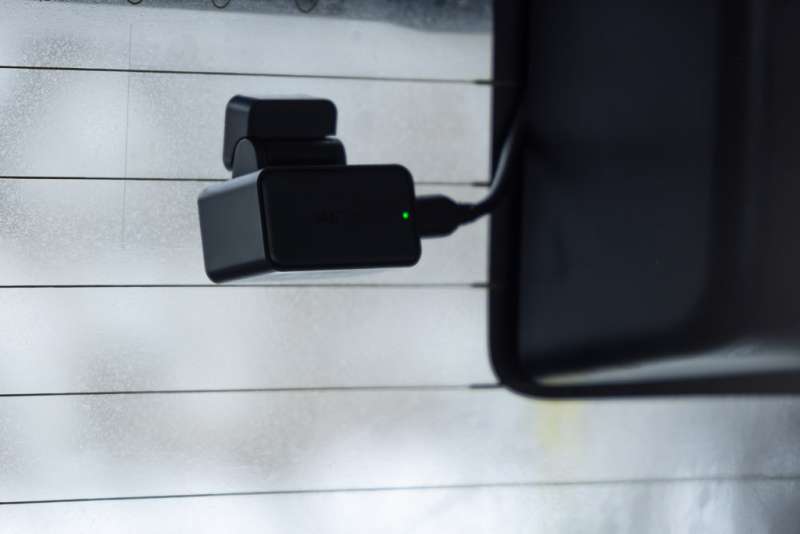 The voice control feature is something I didn't think would be that useful until I tried it. It works phenomenally well. You can say things like Take Photo, Turn on WIFI, Lock the Video, Show Front Camera, Show Rear Camera, Inside video on, turn off screen. I show this in action at the end of the sample footage video. It's wonderful.
The next great feature is the remote control. It has two buttons, one is to turn on/off voice recording, and the other is to take a photo and lock the current video. I mounted the controller next to the radio. The next time someone does something stupid, and you want to save the video, press the button.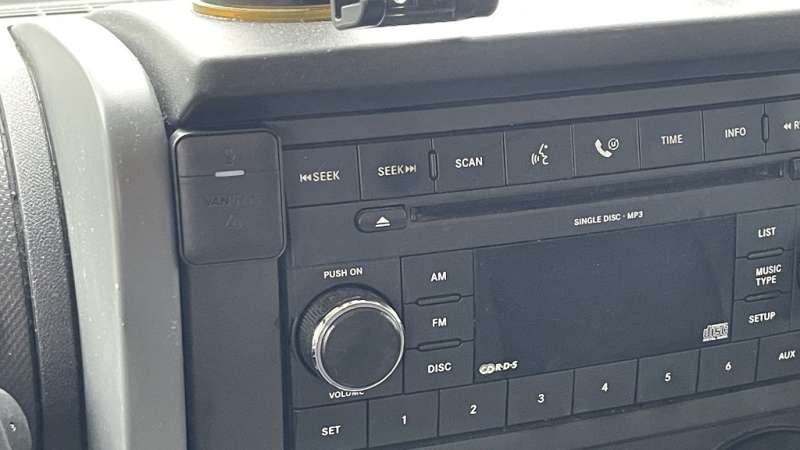 The Element 3 supports up to a 512 GB microSD card, which can include up to 40 hours of seamless loop recording of all three cameras. 512 GB is very impressive, as most of my other dashcams were limited to 32 GB. You can select 1, 3, or 5-minute loops for the video.
The Auto Emergency Lock feature is a must-have for a dashcam. The G-Sensor is triggered when the dash cam automatically detects a sudden shake/collision. When this occurs, it will lock the footage and move the video to the Event folder to prevent it from being overwritten. I really like the fact that locked videos have a separate folder. I did have to change the sensitivity setting, as the default triggered when crossing bridges, railroad tracks, and large potholes. I like this setting, as with past dashcams, this feature was hard to test.
The VANTRUE Element 3 Time Lapse feature will automatically take photos at specified intervals and edit them together to a video clip, significantly saving space for your memory card. This is also great for parking monitoring.
A separate feature, the 24/7 Parking Guard with Low-light Night Vision has four parking monitoring modes to guard your car while parking. (The dash cam should be hardwired to use the parking mode, and hardwire kits sold separately). The modes are: Buffered Motion Detection, Collision Detection, Low Bitrate Recording, and Low Frame Rate Recording.
The Vantrue Element dashcams are equipped with dual GPS system module. This feature will record your driving route and speed. Using your phone or computer and the Vantrue Cam App or Vantrue player, you can track your route when play back videos on your phone or computer.
To download a video in the app to your phone, you first select download, then once downloaded, you have to tap sync, which will then download to your photos. It makes sense once you think about it, but a single button to do this would be nice.
Here are some screenshots from the App:
See it in action
What I like
3 Camera channels

2.45″ IPS Screen

Voice Control is great

Locked videos get moved to an Events folder

Type-C Power cable

Easy-to-use App

The remote control is fantastic
What I'd change
A single button in the app to download and sync the video would be nice
Final thoughts
Overall, I really like the VANTRUE Element 3 dashcam. It's by far the nicest dashcam I've reviewed, and the 3-channel recording is everything I needed. The remote control and voice control are the icing on the cake! I'm definitely going to get one of these for my other vehicle.
Price: $299.99
Where to buy: Amazon
Source: The sample of this product was provided by VANTRUE.