We use affiliate links. If you buy something through the links on this page, we may earn a commission at no cost to you. Learn more.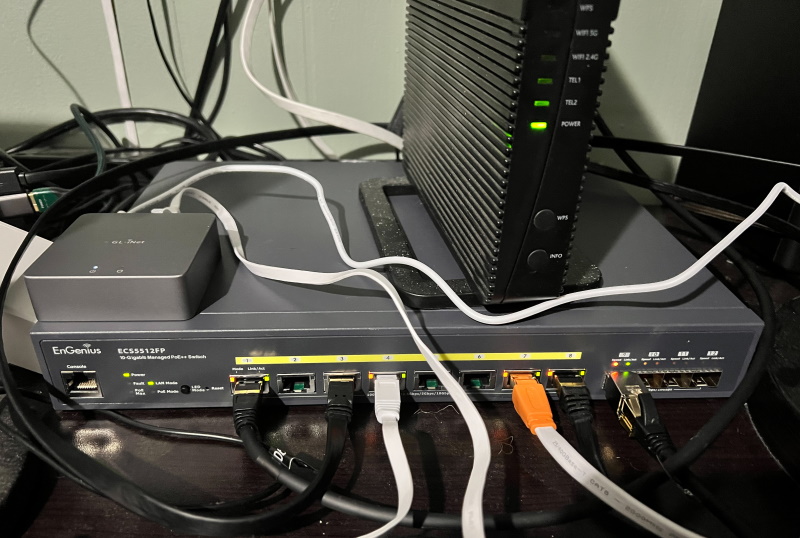 REVIEW – From the first time I tried a network device from EnGenius, I was hooked on their products. Even as recently as several weeks ago, I tested and reviewed one of their business Access Points, which is now providing very fast internet connectivity for my basement. I have several network switches within my home network, and I am always looking to update them to provide the fastest data transfer rates with as much connectivity as I can get for more expansion. Being able to manage the switches is a plus. You can imagine how thrilled I was when EnGenius offered one of their very capable business network switches for me to test and use in my home. Let's see how the EnGenius Cloud 10 Gigabit ECS5512FP 8-Port PoE++ Switch with 420W Budget performs.
What is it?
The EnGenius Cloud 10 Gigabit ECS5512FP 8-Port PoE++ Switch with 420W Budget is a Layer 2+ switch that comes with a 420W Power Budget and 4 10Gig Uplink Ports.
What's in the box?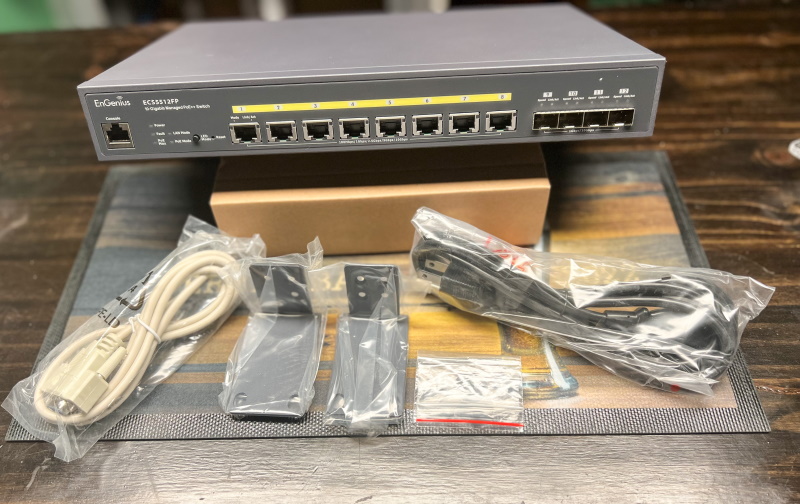 1 x EnGenius Cloud 10 Gigabit ECS5512FP 8-Port PoE++ Switch with 420W Budget
1 x Pair of Rackmount Handles
4 x Rubber Feet
1 x AC Adapter
1 x Installation Guide
Hardware specs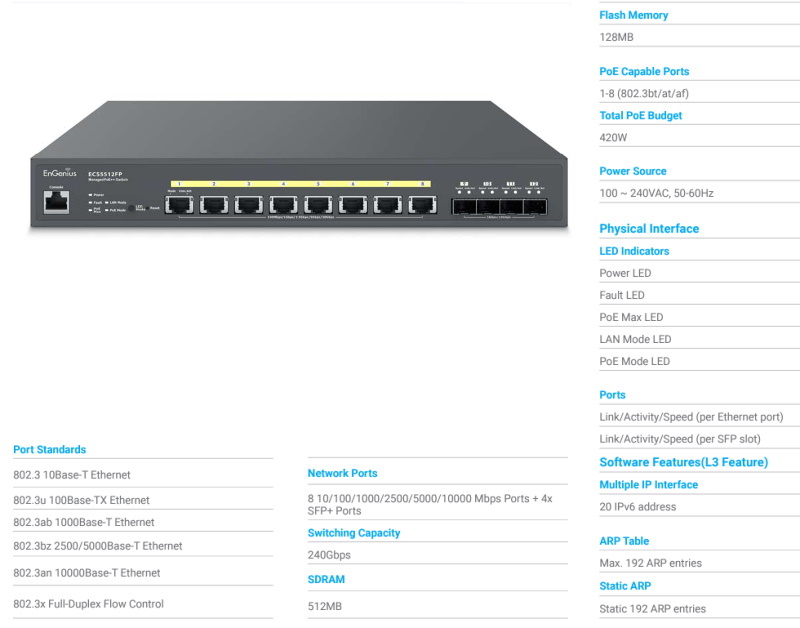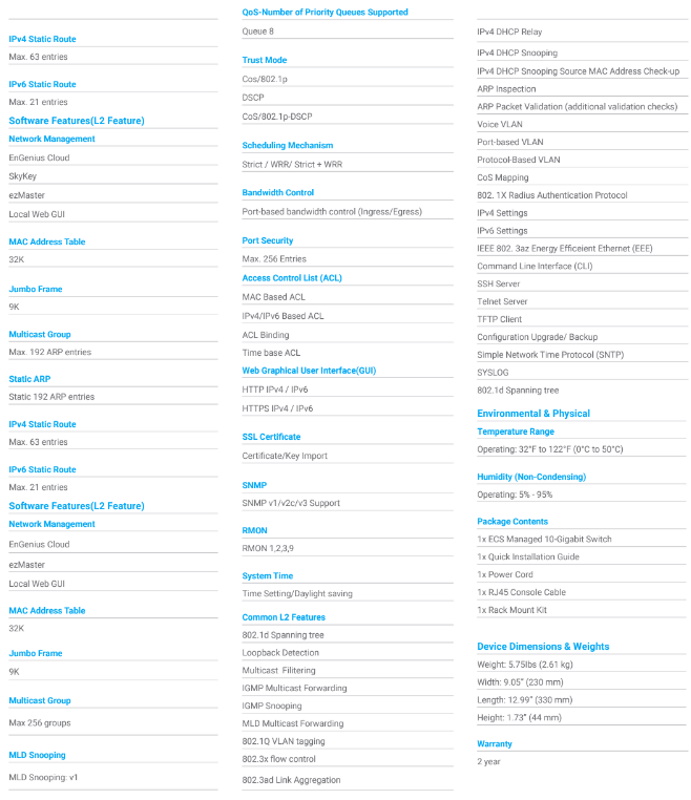 Design and features
The EnGenius Cloud ECS5512FP is an 8-port, 10G per port, PoE++ layer 2+ switch that comes with a 420W power budget and 4 10G uplink ports, ensuring peak network efficiency and performance for successful large businesses. Choose Cloud or on-premises management based on your network architecture, administrative permissions, technical aptitude, and budget.
Full-featured layer 2+ switching
8 100/1000/2500/5000/10000 Base-T GbE ports to serve high-bandwidth devices
802.3af/at/bt PoE++ capable on all ports with a 420W PoE budget for maximum power supply to devices
240 Gbps switching capacity for improved performance
4 Dual-Speed 10G SFP+ (fiber) uplink ports to connect at long distances, high speeds & high capacity
Security – access control list/port security; 802.1X & RADIUS authentication
IGMP & MLD snooping provides advanced multicast filtering & network efficiency
802.3ad link aggregation (LACP) supports traffic load balancing
Spanning Tree (STP), Rapid Spanning Tree (RSTP) & Multiple Spanning Tree (MSTP)
The EnGenius Cloud 10 Gigabit ECS5512FP 8-Port PoE++ Switch with 420W Budget is built from heavy-duty metal. It is a simple design with the ports on the front and the AC port on the back. EnGenius provides 4 rubber stick-on feet for desk placement and rack handles for rack mounting.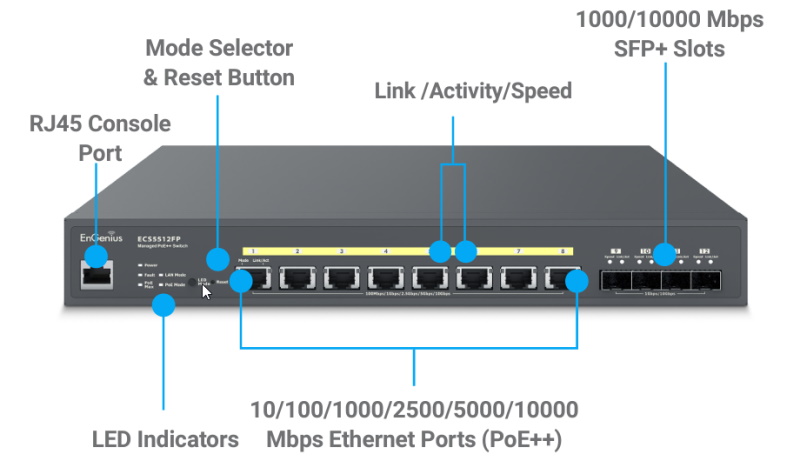 Performance
The EnGenius Cloud 10 Gigabit ECS5512FP 8-Port PoE++ Switch with 420W Budget can be configured in detail using the cloud-based app. You can connect to it via the ethernet console port with an ethernet cable, but there is really no need to once you connect via the Cloud To-Go app. The photo below shows the switch connected to my network. It is connected directly to my Netgear Orbi 960 router and other switches and devices are connected to it including, the GL-iNet Brume 2 Security Gateway, and the Zyxel 6E Access point. The Zyxel is using the POE capability that is available on all 8  ethernet ports. Here are 2 screenshots showing zero POE load and then the small load that the access point is drawing:
This next photo shows a connection that I made to one of the SFP ports with the adapter also shown below. I purchased the adapter separately just to test it. I will be able to provide an update once I purchase another switch with an SFP port and link the two. This should allow me to properly test the data transfer rate between 2 switches. At least that is how I understand it to work. Many of the functions and features of this switch are business oriented and new to me, but I am enjoying the journey of learning as I explore the capabilities of the switch: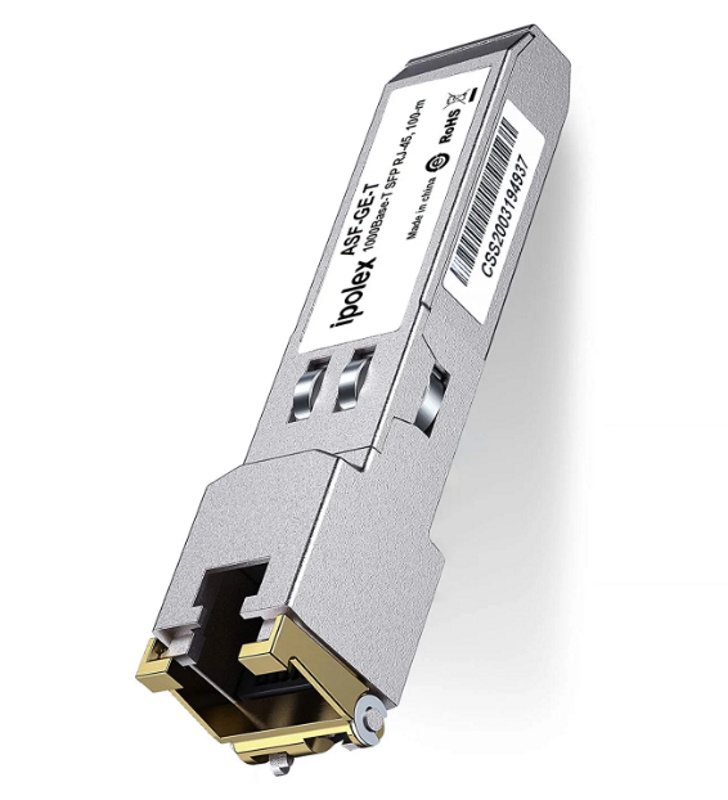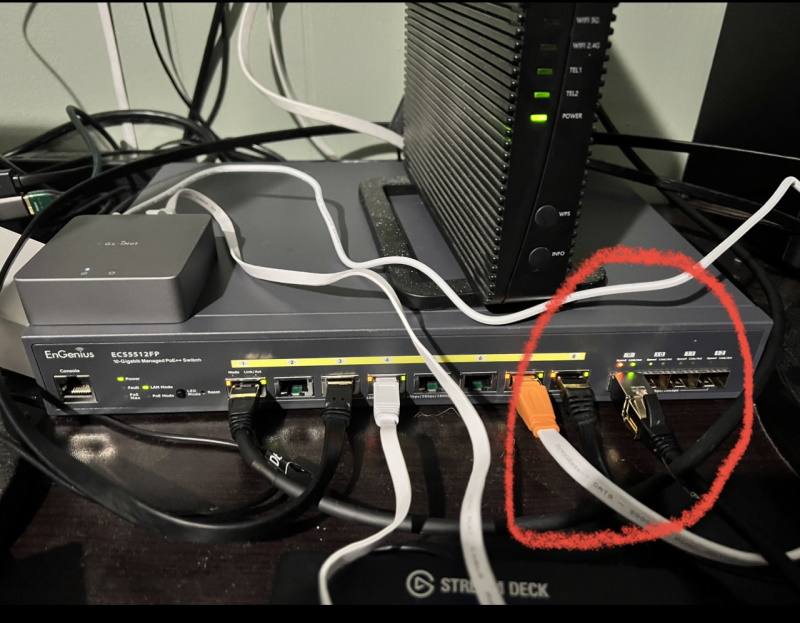 The next set of photos below are screenshots from the app just to show some of the data and capabilities available via the Cloud To-Go app: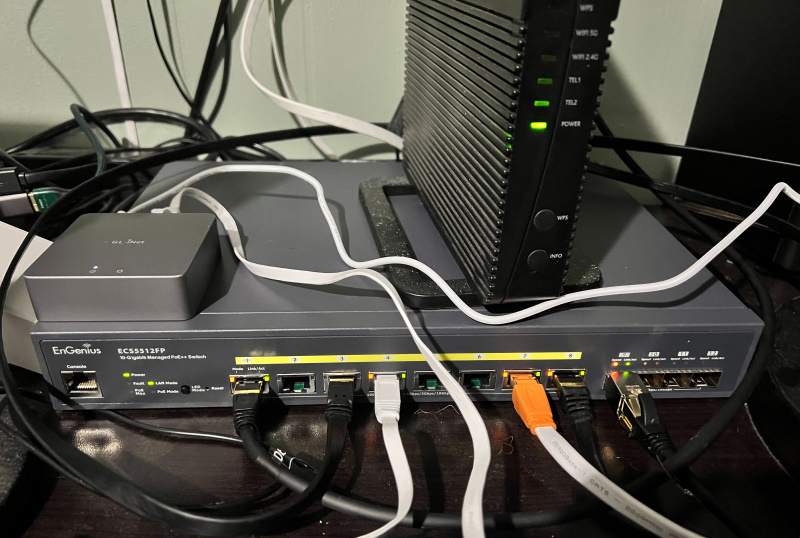 With the SFP adapter and a CAT 7 ethernet cable between the adapter and the Netgear Orbi 960 router, here is a screenshot of a speed test from one of the wired computers on my network using fast.com: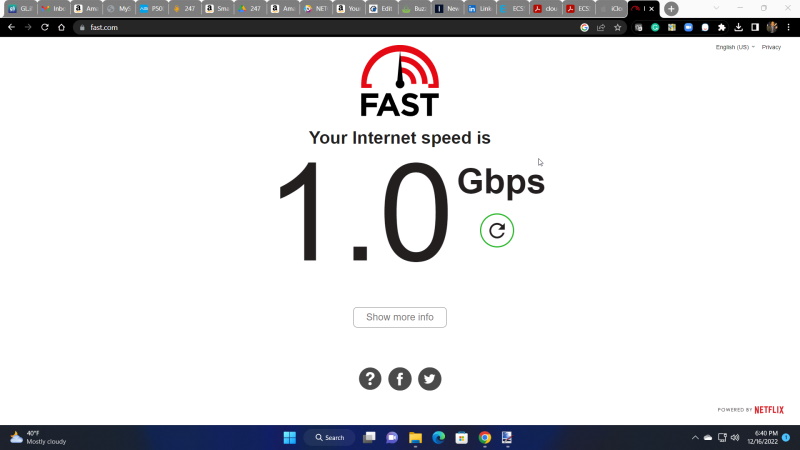 Here is another speed test from my iPhone using fast.com via the Zyxel Access Point: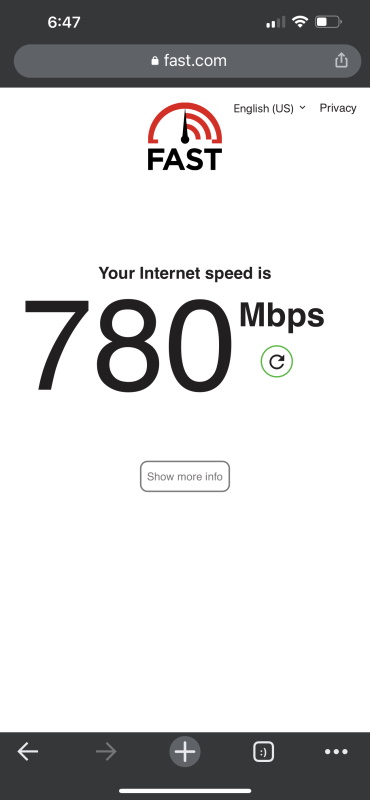 What I like
The really good build quality
The cloud-based management capability
The 8 POE ports
The 4 SFP ports
The great data transfer rates
The ease of use
What I'd change
Final thoughts
The EnGenius Cloud 10 Gigabit ECS5512FP 8-Port PoE++ Switch with 420W Budget is a fantastic switch that while way more than most people would need for their home network, works just fine for me. At times there are over 120 active network connections on my network, and all connectivity leads back to this switch before connecting to my router. I am still learning all about this switch that IMHO would be a beast in many demanding business environments. I give this switch a well done and two thumbs way up!!
Price: $1199
Where to buy: Amazon
Source: The sample of this product was provided by EnGenius