We use affiliate links. If you buy something through the links on this page, we may earn a commission at no cost to you. Learn more.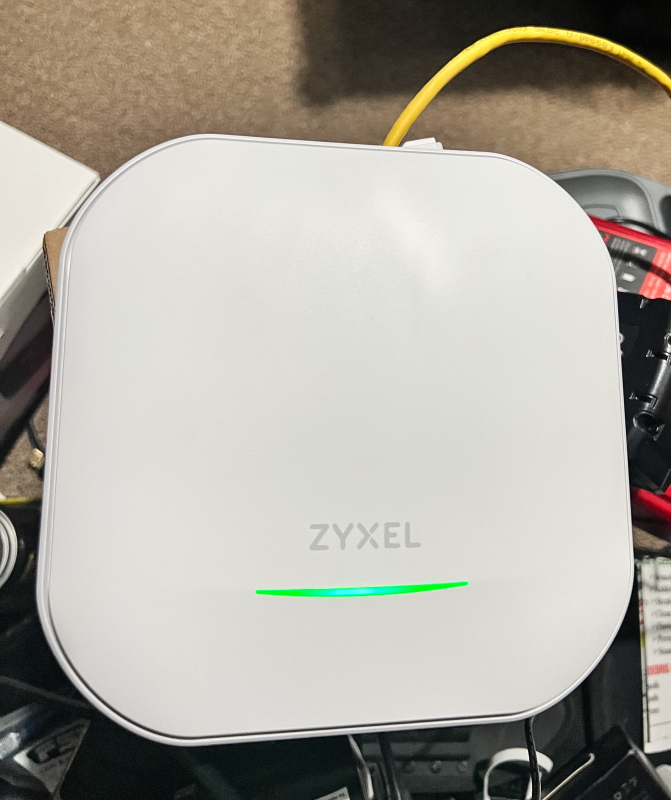 REVIEW – Ever since I purchased my home and added probably 50 permanent smart devices, I have been working to make sure that I have the best/strongest wireless signal just about everywhere in my home. My plan is to install the best Access Points that I can get my hands on in strategic parts of my house that will allow even the outdoor cameras that are furthest away to always receive a strong signal. I am almost done accomplishing this plan, but I need possibly 2 more strong-performing Access Points. I managed to get my hands on this Zyxel WiFi 6E Access Point that on paper seems like it will be a worthy addition to my network. Let's see!!
What is it?
The Zyxel NWA220AX-6E is the dual-radio access point with a BandFlex radio design that can support either 5GHz or 6GHz by configuration, making it the most economical choice to fit into your existing 5GHz coverage as well as futureproofing the use of 6GHz.
What's in the box?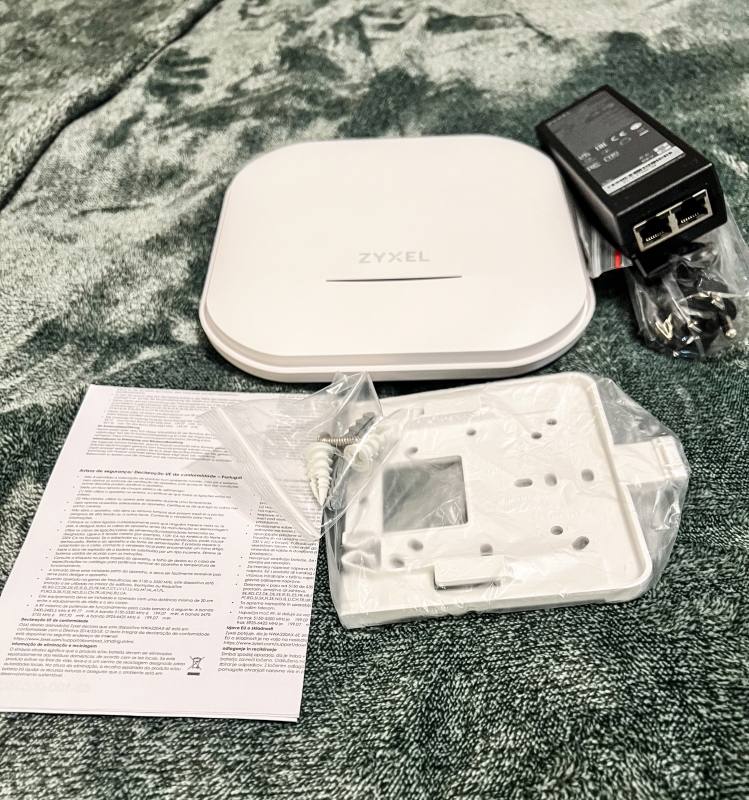 1 x Zyxel WiFi 6E Access Point
1 x AC Adapter
1 x POE Adapter
1 x User Manual
Hardware specs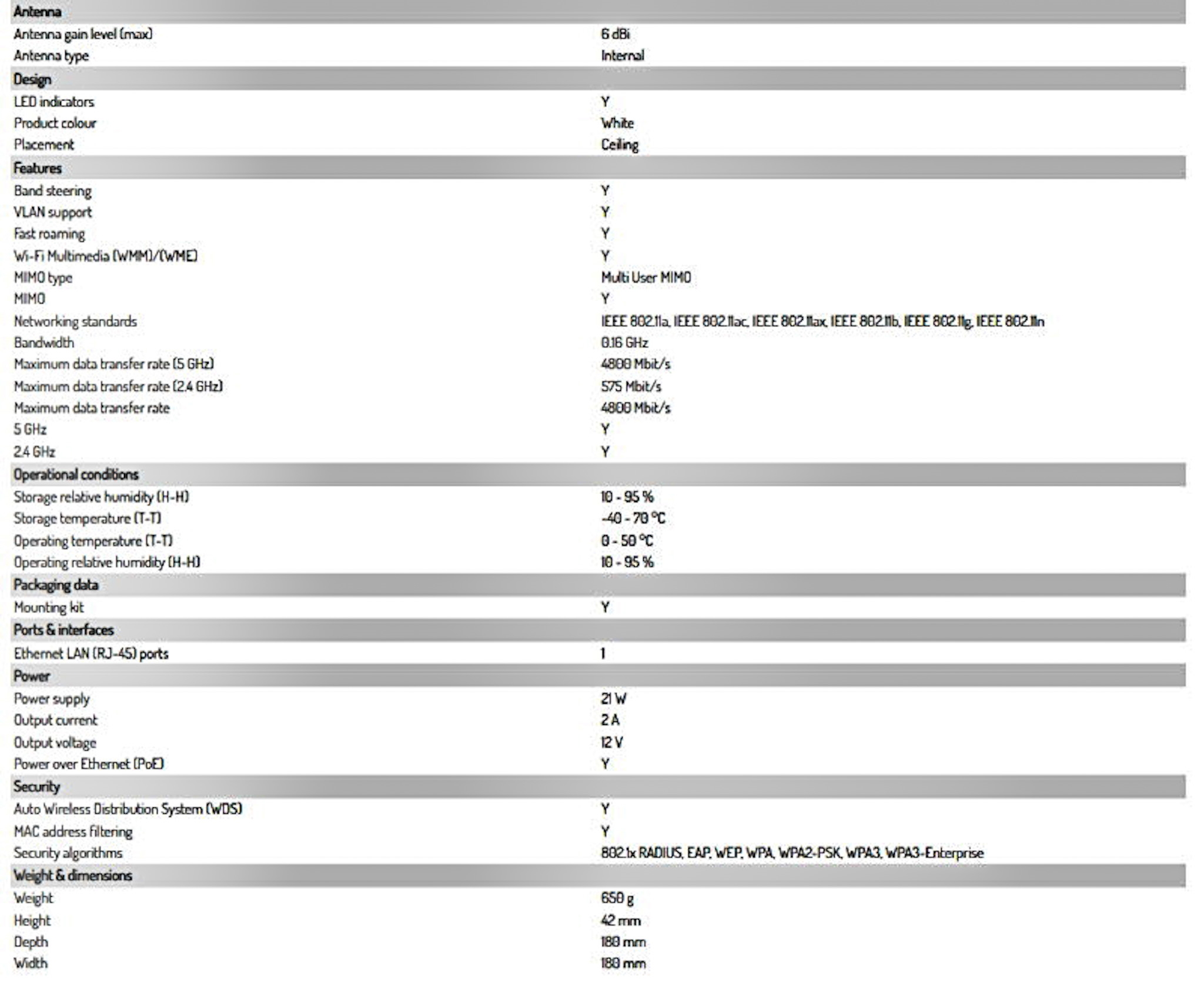 Design and features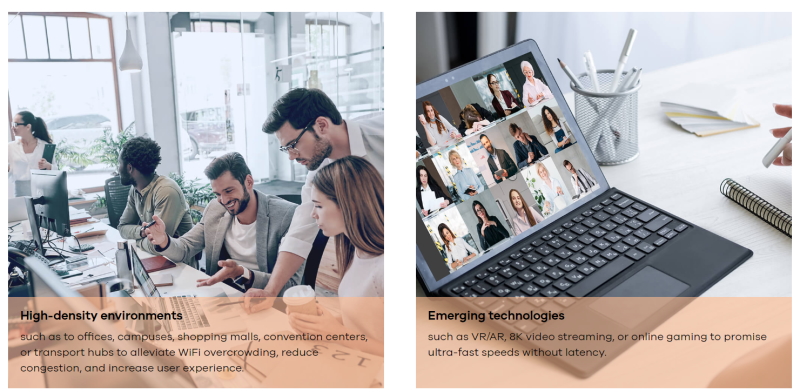 Ultra-fast WiFi 6E (4×4 in 6GHz/5GHz selectable, 2×2 in 2.4 GHz) to deliver a maximum data speed of 5.4 Gbps
The BandFlex radio supports either 5GHz or 6GHz by configuration, making it the most budget-friendly choice to fit into your existing 5GHz coverage as well as futureproofing the use of 6GHz
Zyxel 6E Boost with high-gain 4 streams in 6GHz to extend the range and maximize performance
Supports standard PoE+ (802.3at), or using Zyxel's accessory ZZ0104F PSU (sold separately)
Flexible management, allowing users to switch between Nebula cloud-managed mode and the device's local web interface
The Zyxel WiFi 6E Access Point looks and feels like most other Access Points with a similar design, it is made of plastic and on the top large face, there is an LED indicator. On one of the shorter edges underneath, there are the ports. On this Access Point, there is an AC adapter port, an Uplink port, and a LAN port.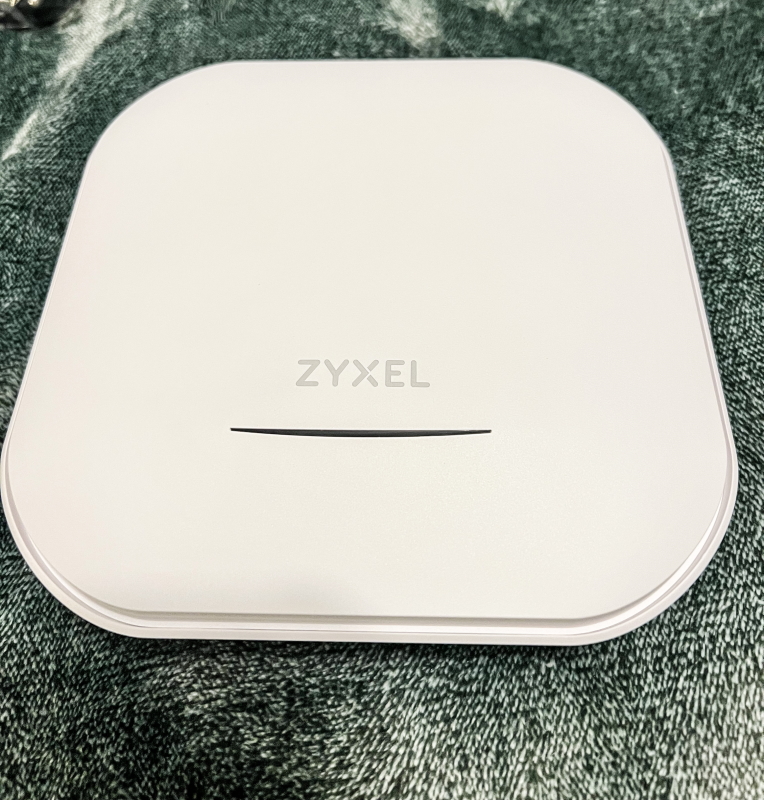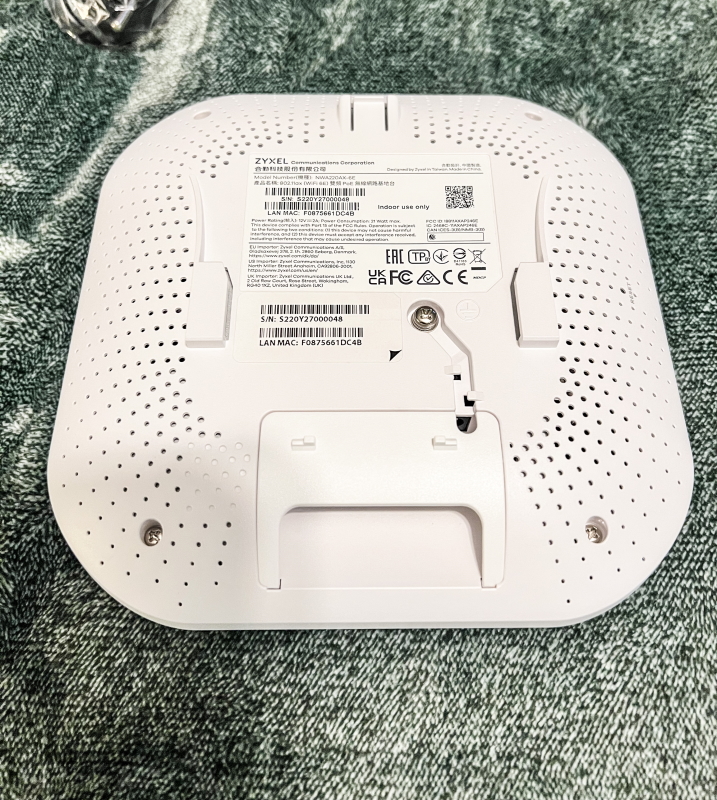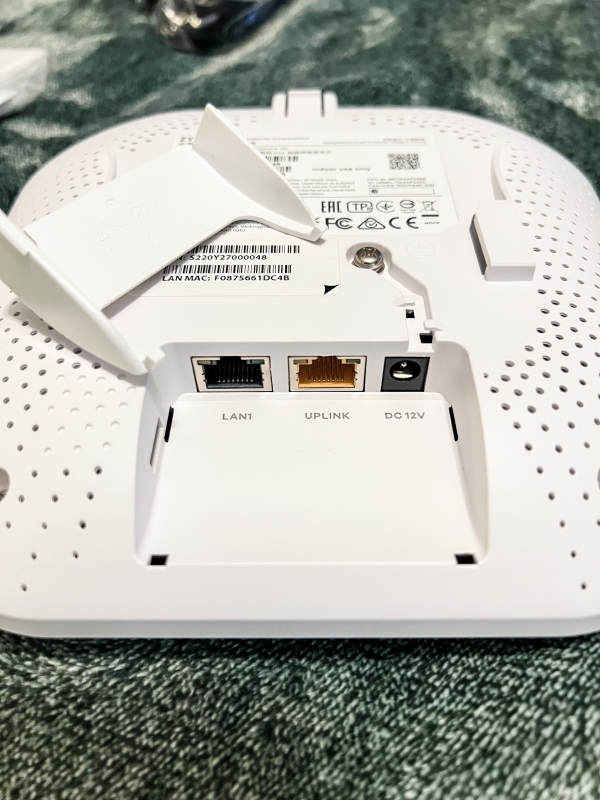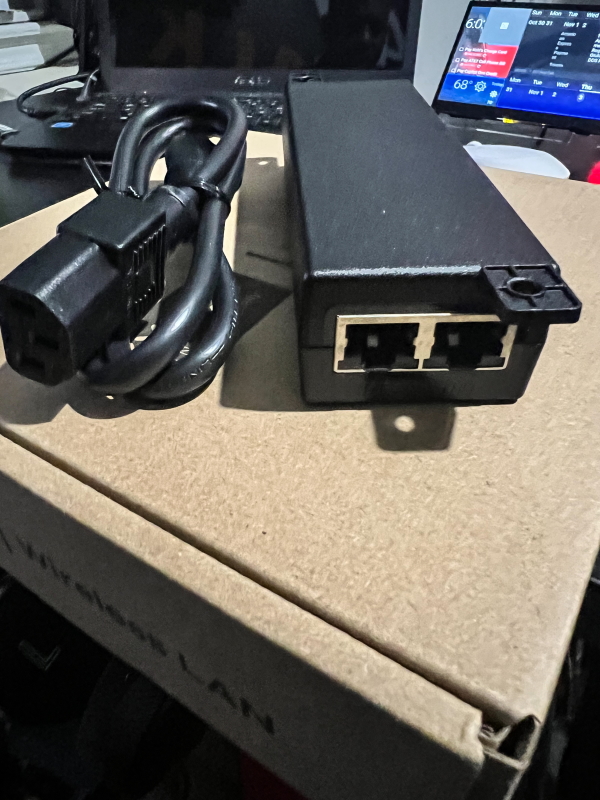 Setup
The Zyxel WiFi 6E Access Point setup is handled and managed via the Nebula App from Zyxel. Once you connect the POE to your network and to this Access Point, you then need to connect via the app to complete the process. It is a straightforward process except for the initial automatic setup which requires you to scan the QR code on the bottom of the Access Point. No matter how many times I tried, this did not work, and I had to eventually abandon that method and setup manually. (Update 11/20/2022: This problem was caused by an app bug that was fixed in the Nebula mobile app v3.4.1 which was released on 11/14/2022).
The manual setup was flawless. The following screenshots from the app show the process:
Performance
This Access Point is a powerhouse designed for business users. It works for me because of the number of devices that simultaneously access my network. Most days it is over 65 devices. To show the connectivity speeds that I get, I connected to the Access Point and turned off the cellular data connection on my phone. I then walked through various parts of my home and ran speed tests from fast.com. I have a 1GB/1GB connection from my Internet Provider. See the results below: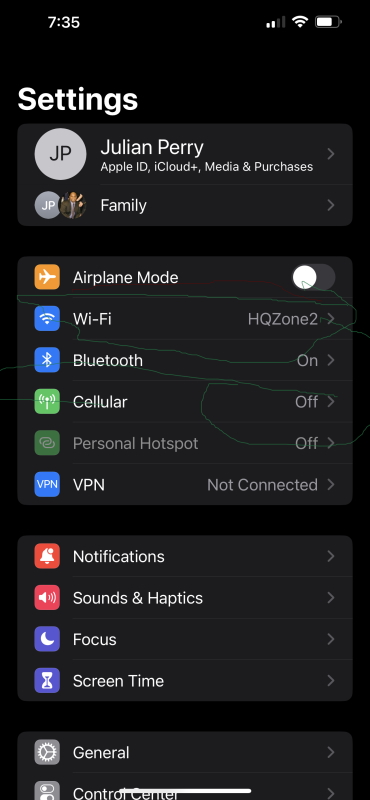 What I like
Build quality feels solid
Easy setup
The power options: AC adapter or POE adapter
The built-in ethernet LAN port
Data transmission speeds
What I'd change
Final thoughts
The Zyxel WiFi 6E Access Point is easy to set up and added a fast Access Point to a network. The accompanying app provides real-time data albeit not perfect during the setup process. In addition, the built-in ethernet port is a great feature that allows you to hardwire a device or even a network switch should there be a need. So far this AP has provided consistent and fast connectivity in my home. Well done.
Price: $199.99
Where to buy: Amazon
Source: The sample of this product was provided by Zyxel