We use affiliate links. If you buy something through the links on this page, we may earn a commission at no cost to you. Learn more.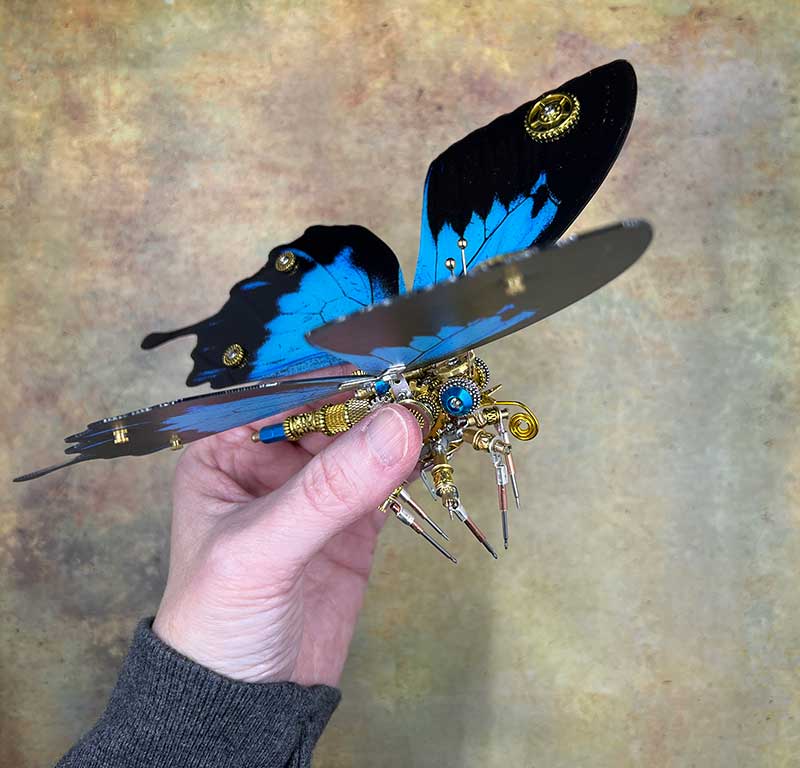 REVIEW – When I was a kid, I enjoyed building models. Not cars or airplanes though. I liked building models of monsters. Yeah, I was a strange kid and that hasn't changed at all! It's been quite a while since I put together a model of any type, even LEGO, so when I was offered the chance to try out one of these 3D steampunk butterfly models from Moyustore, I couldn't turn it down. Ready to build something cool? Let's go!
What is it?
The Moyustore 3D Steampunk Butterfly model kit is an awesome kit with everything you need to build a model of a butterfly – a steampunk butterfly. Don't know what steampunk is? Let's consult Wikipedia, shall we?
Steampunk is a subgenre of science fiction that incorporates retrofuturistic technology and aesthetics inspired by 19th-century industrial steam-powered machinery.
In this case, it's a model of a butterfly that is made up of a bunch of tiny components.
What's in the box?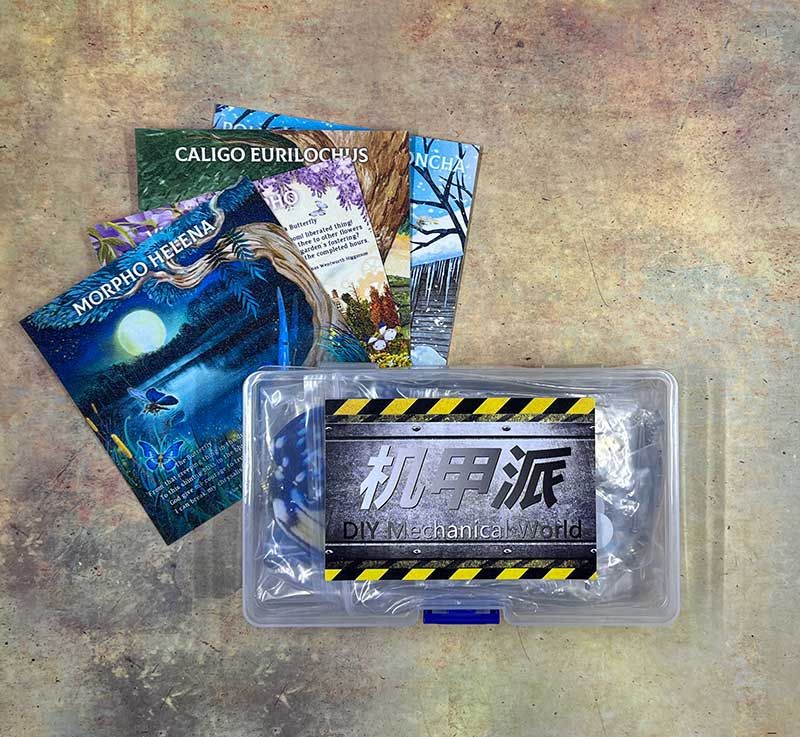 Moyustore sent me their 3 PC Steampunk set that contains 3 butterfly models. Each set is basically the same except for different wings. For that fact, I am just going to show one set here and my experience building it. You can also buy individual sets.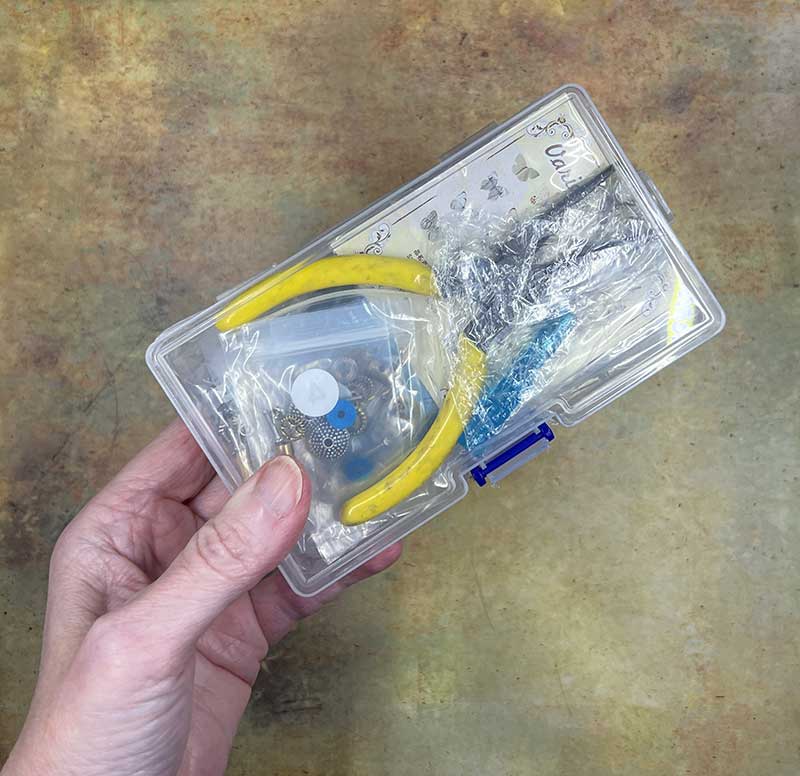 Everything you need is packaged in a small plastic box.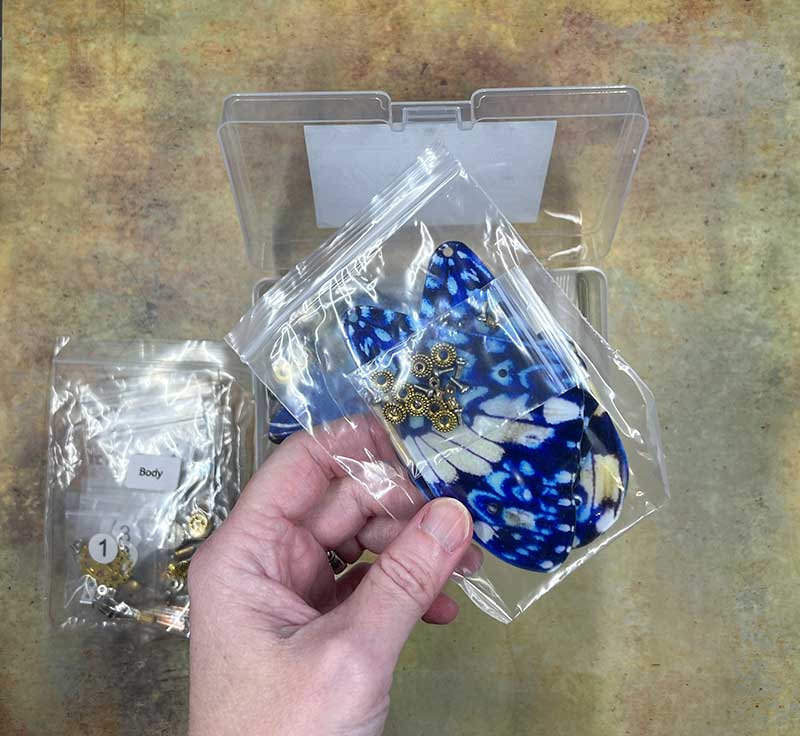 The parts are arranged in small Ziploc bags with labels that help you easily identify and find the parts during the installation process.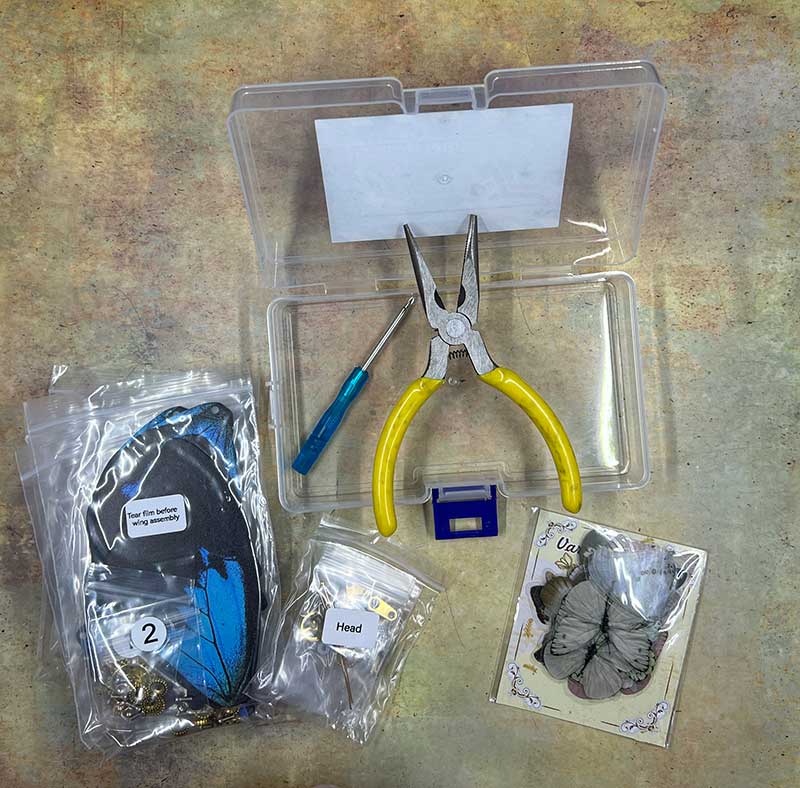 The tools for the build are included as is a package of butterfly stickers.
Let's build a steampunk butterfly!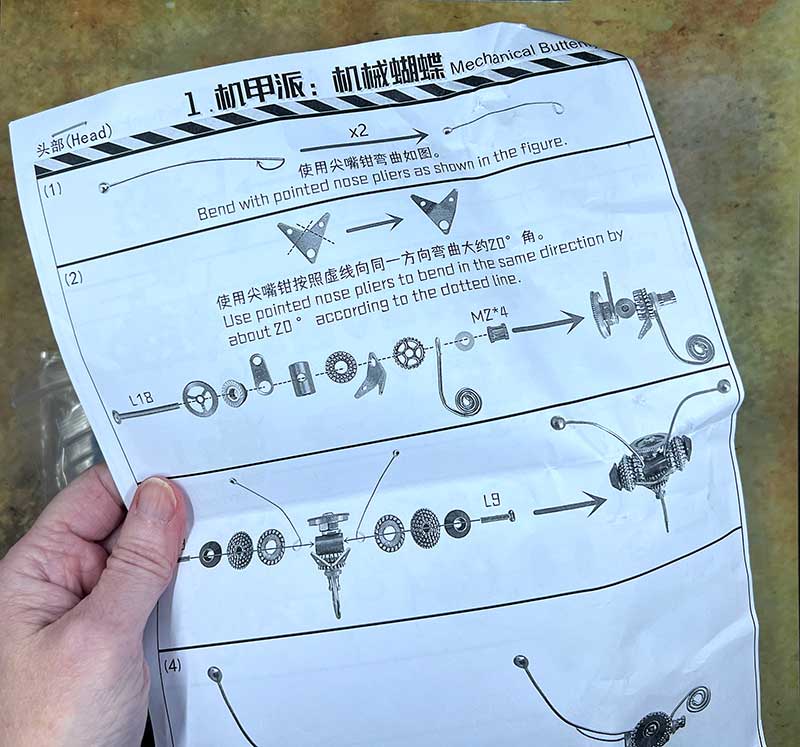 Step-by-step illustrated instructions guide you through the building process. The numbered steps match the labeled bags so you'll easily find the parts for each step of the build.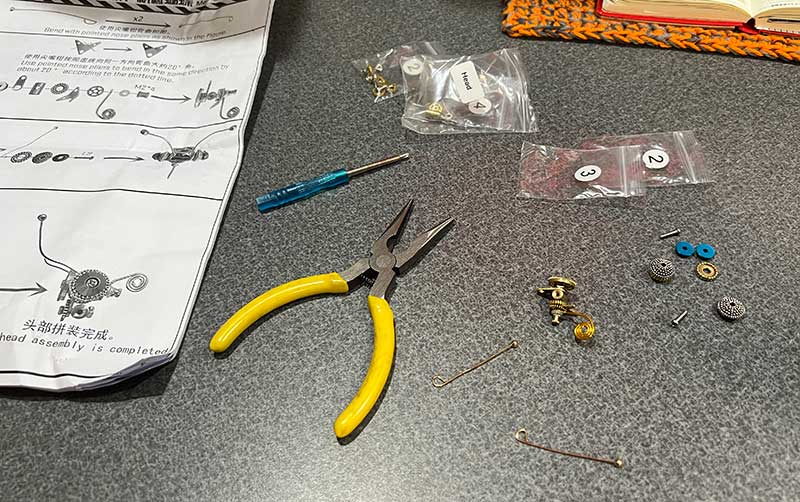 I found the instructions to be easy to follow and within no time, I had the beginnings of the butterfly's head assembled.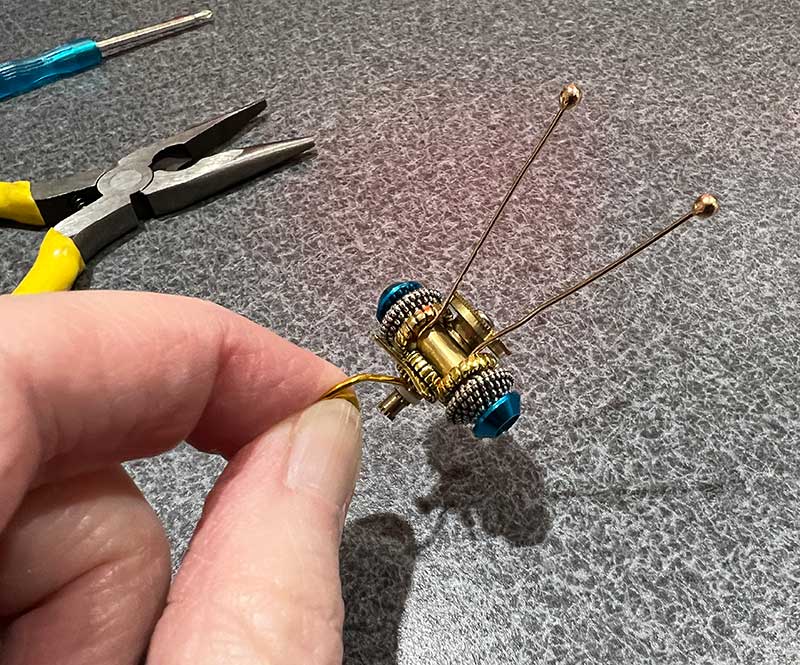 Note that you'll need to be comfortable with handling small parts. You'll also need a well-lit area and good eyesight 😉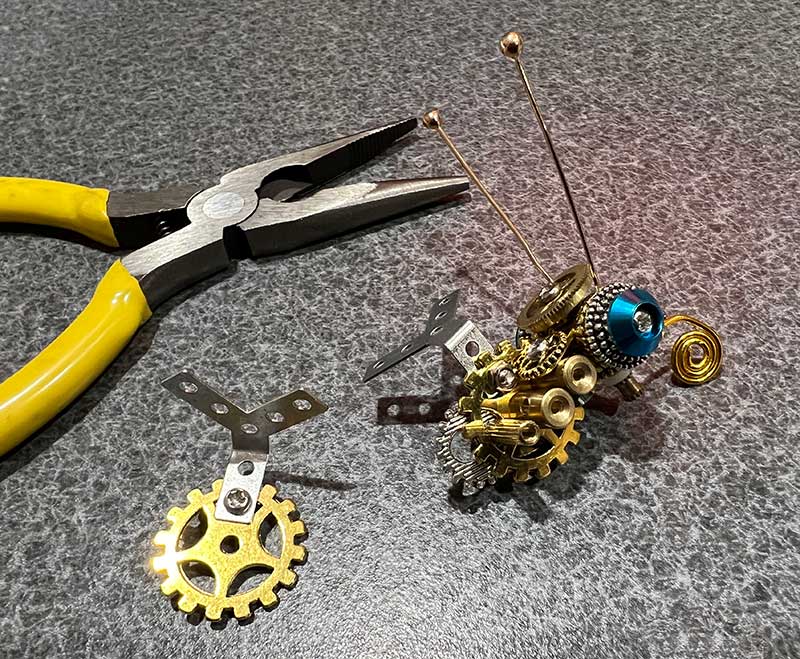 Sometimes I wished I had 3 hands in order to hold the assembly and still be able to attach new parts.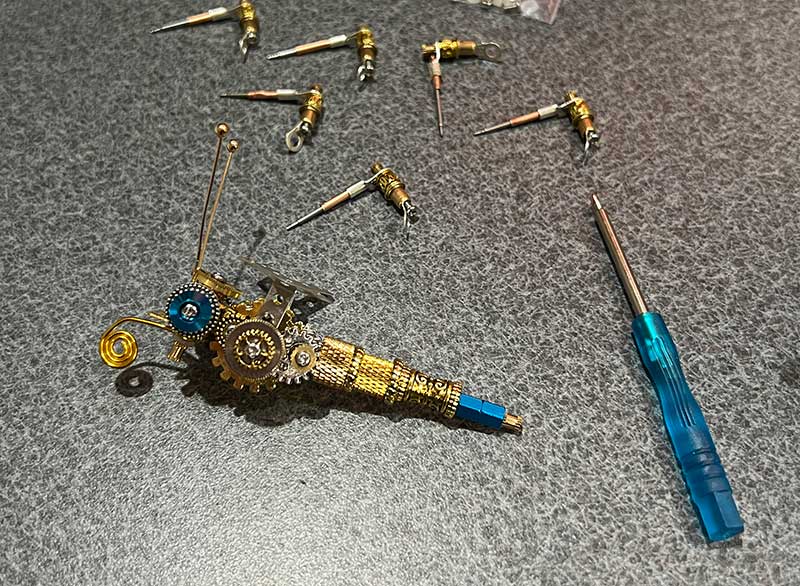 Here's a shot of the butterfly's head and body along with the legs.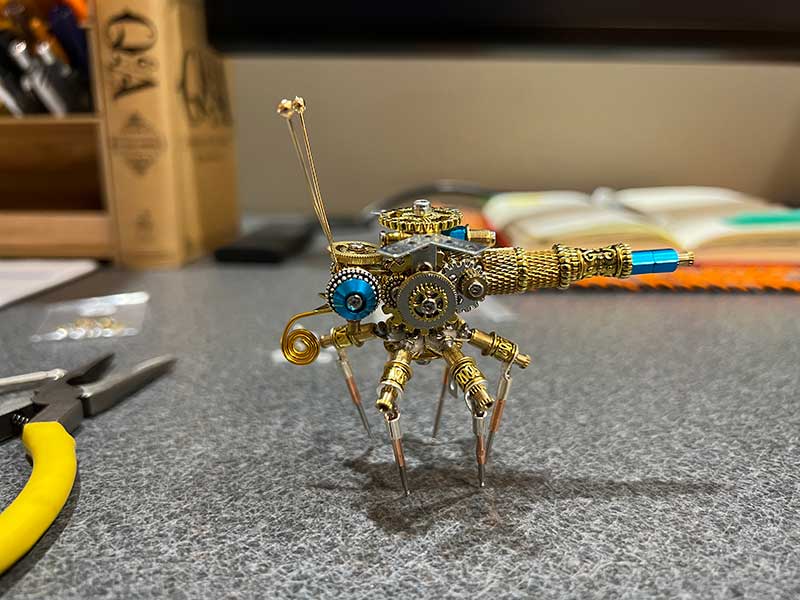 We're getting closer to the completion of the build!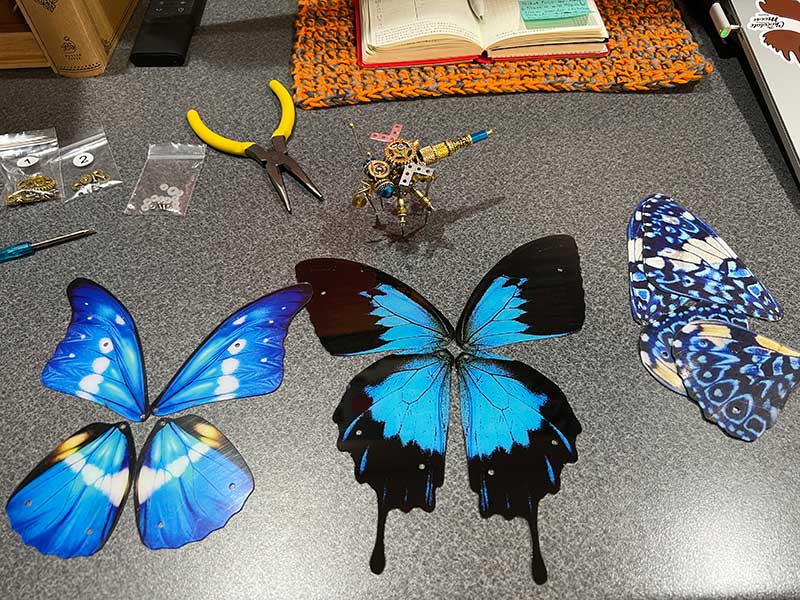 With only the wings left to add, I was surprised to find that each kit offers your choice of 3 wings. I decided to go with the set in the center. I think one of the hardest parts of the whole build removing the protective plastic covering on the wings.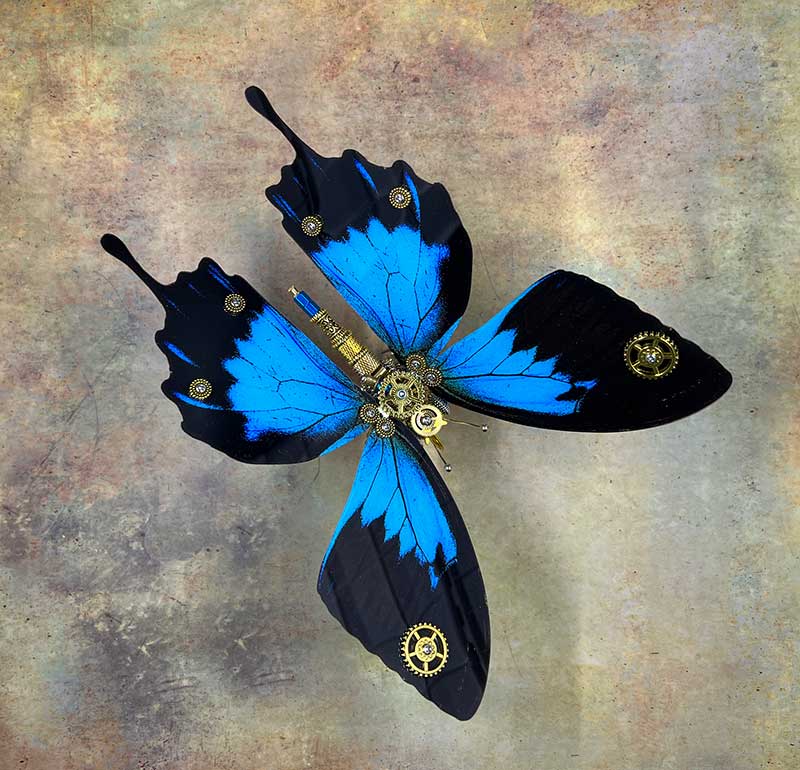 Here is a top-down view of the completed butterfly. I think the whole build took about 60-90 minutes over the course of 2-3 days.
What I like
Unique model
Kit comes with everything you need to build the model including the tools
Each set comes with 3 sets of wings
What I'd change
Final thoughts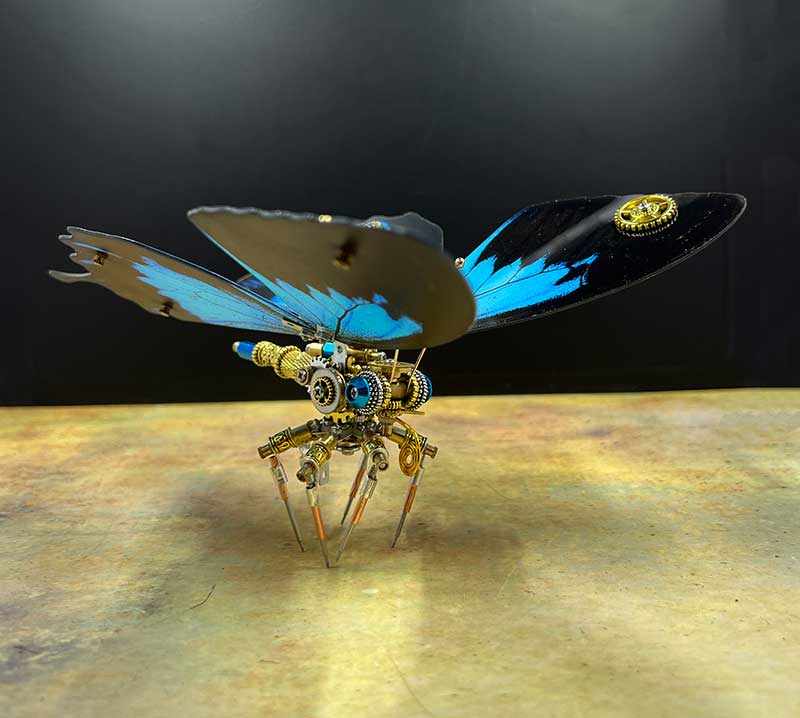 When I first received the Moyustore 3D Steampunk Butterfly model kit and saw all the tiny parts, I wasn't sure if I'd be able to build it given my eyesight but even with my bifocal'd eyes, I was easily able to build it, and had a LOT of fun in the process. If you like to build models and also like robots and steampunk, you will love these kits!
Price: $159.99 (individual kits start at $59.99)
Where to buy: Moyustore
Source: The sample for this review was provided by Moyustore.