We use affiliate links. If you buy something through the links on this page, we may earn a commission at no cost to you. Learn more.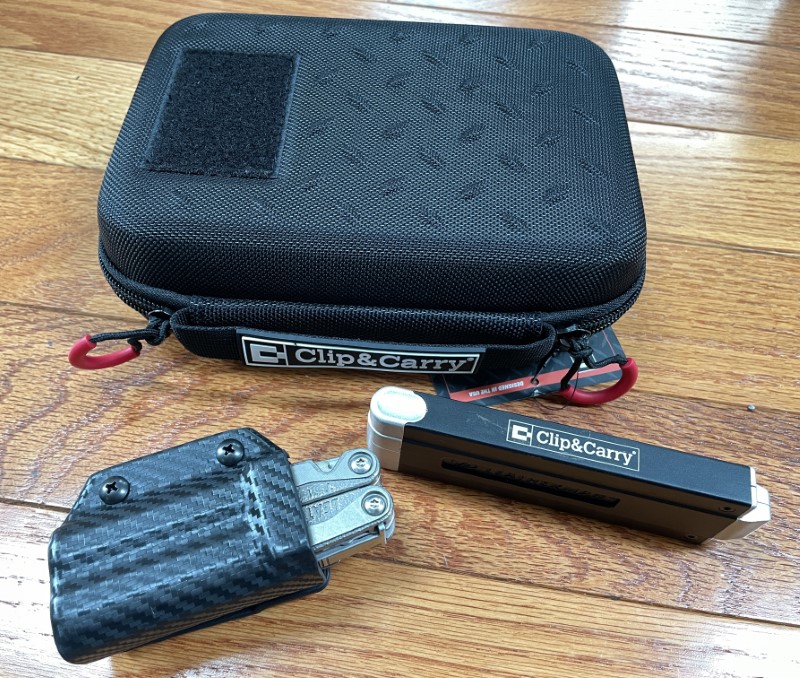 REVIEW – My Leatherman tool is as much a part of my daily attire as my shoes. The bit kit is rarely far behind and is usually accompanied by a plethora of paraphernalia. Over the years, I've used many different EDC methods and was eager to have a look at a few of Clip & Carry's products. I'm so glad I did!
What is it?
Bitlokr is a metal carrying case for the Leatherman bit kit.
The Kydex Sheath is a belt-carrying case for Leatherman Charge tools permitting rapid deployment.
The EDC "Adequate" Storage Case is a semi-hard-shell case for small EDC gear that incorporates elastic grids to keep contents secured.
Hardware specs
Bitlokr

Compatible with Leatherman flat bit kits (not included)
Holds two Leatherman bit trays
Assembles with a single screw
Ball bearing plungers for smooth operation
Magnetic receptor accepts a Leatherman bit for use as a screwdriver handle
Anodized aluminum construction

Kydex Sheath

Handmade by military veterans (thank you for your service!)
Adjustable tool retention
Heavy-duty 1.75-inch nylon belt clip
Lifetime guarantee

EDC "Adequate" Storage case

Grid-style high-quality silicone beaded straps
Keeps hardware organized and secure
Integrated "pocket dump" tray
EVA foam construction
5 x 7 x 2.5-inches (215.9 x 152.4 x 63.5mm)
1oz (371.4g)
Loop attachment for hook-backed patches
What's in the Box?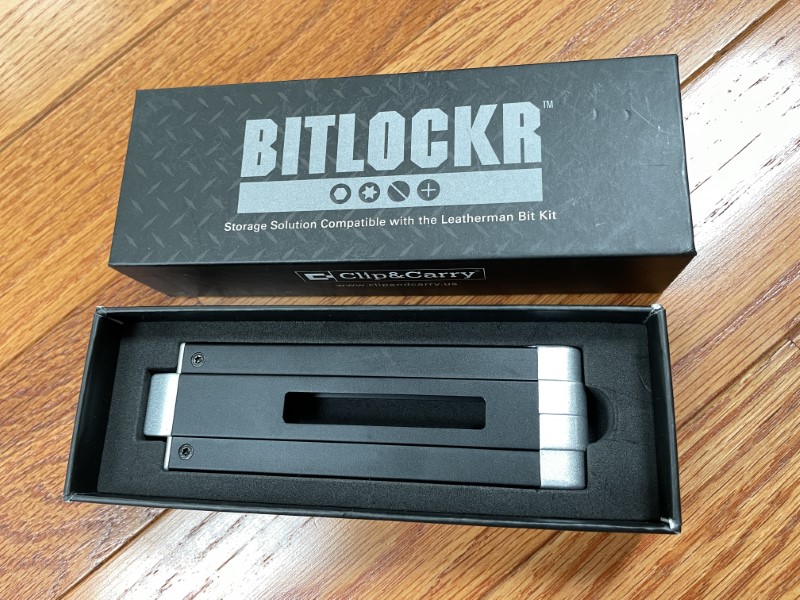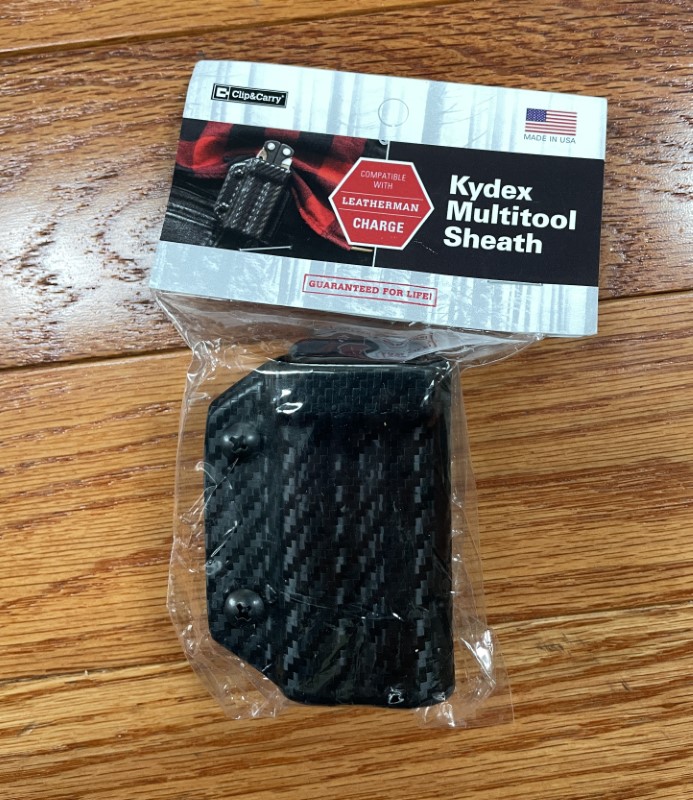 EDC "Adequate" Storage case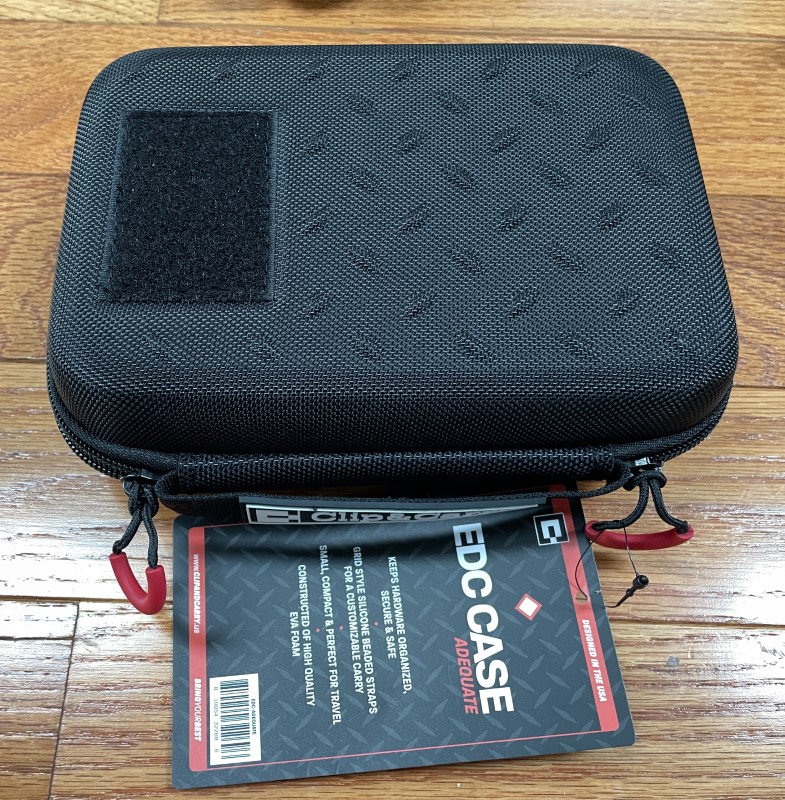 Design and features
Bitlokr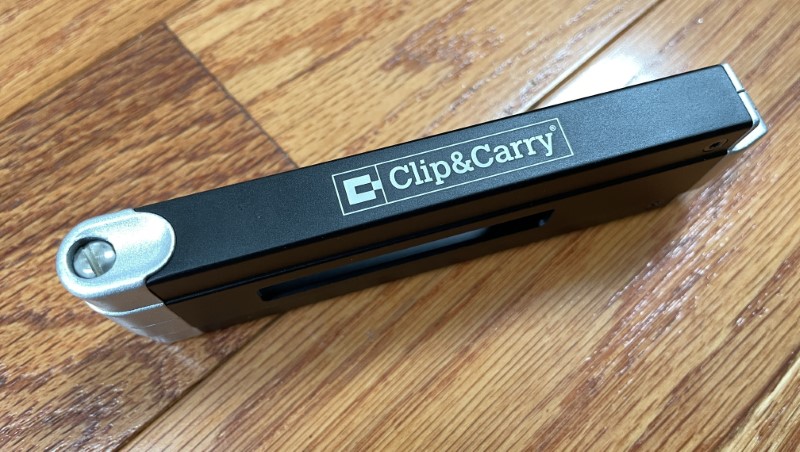 The Clip & Carry Bitlockr is packaged in a foam-padded box. Construction is metal and quite solid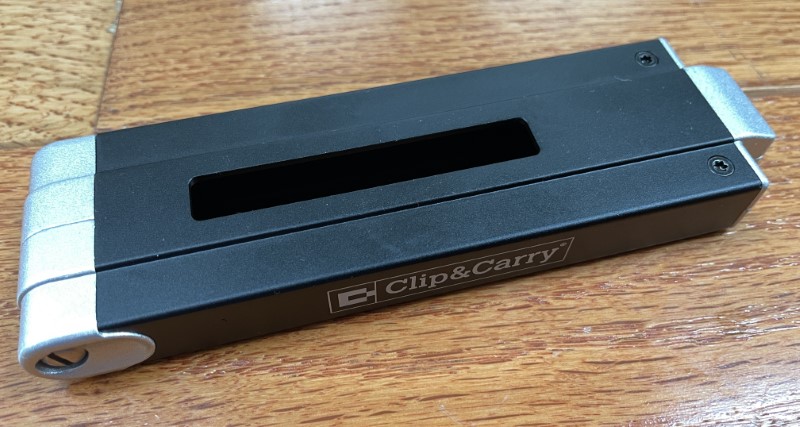 Torx screws hold the sides and bit holder in place.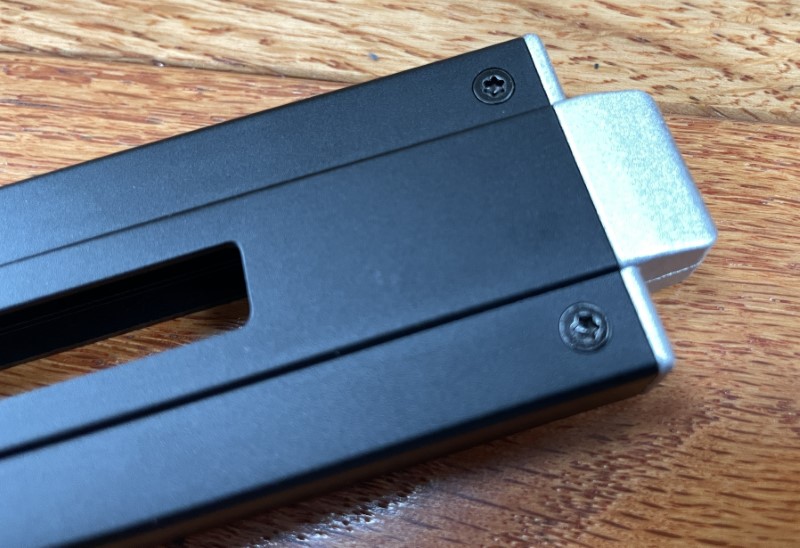 Leatherman flat bits fit into the holder so the body of the Bitlockr can be used as a screwdriver handle. The receiver has a magnet to keep the bit fastened in place.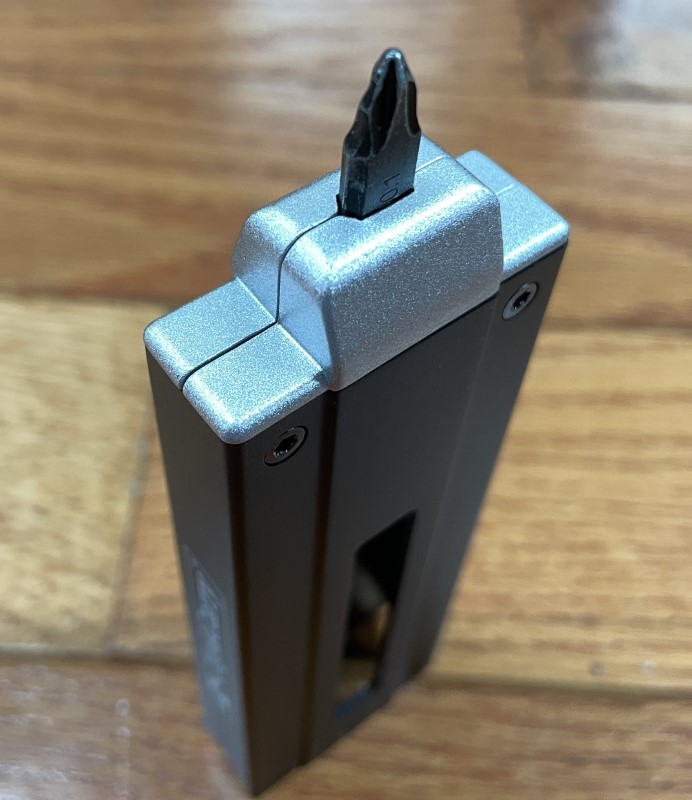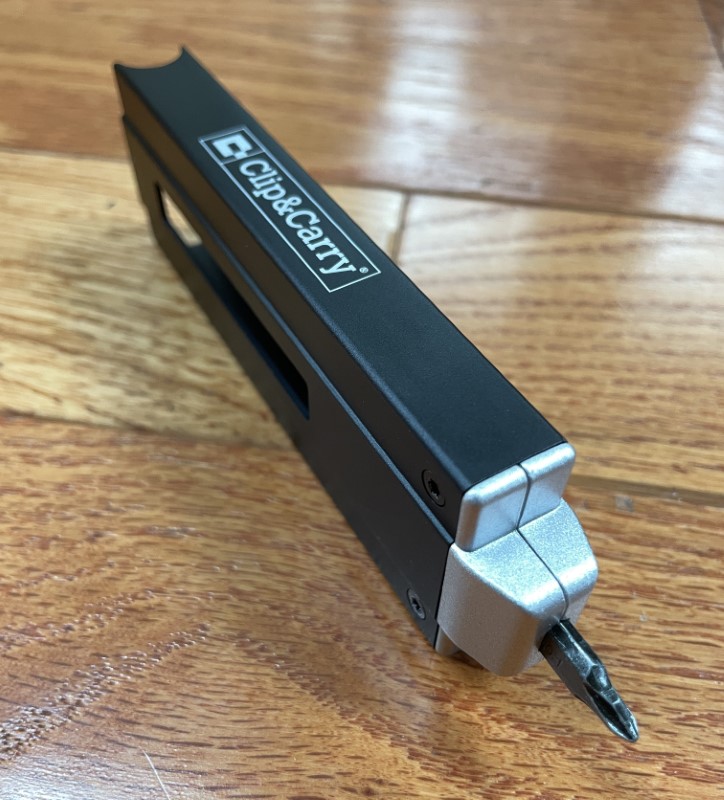 I have a Leatherman bit extender and ratchet I will be using with the Bitlockr to add functionality.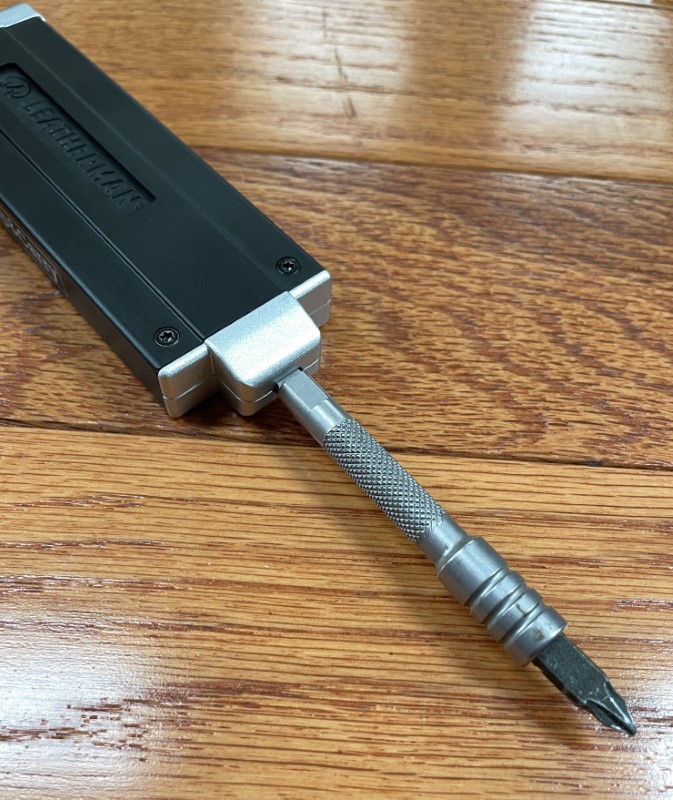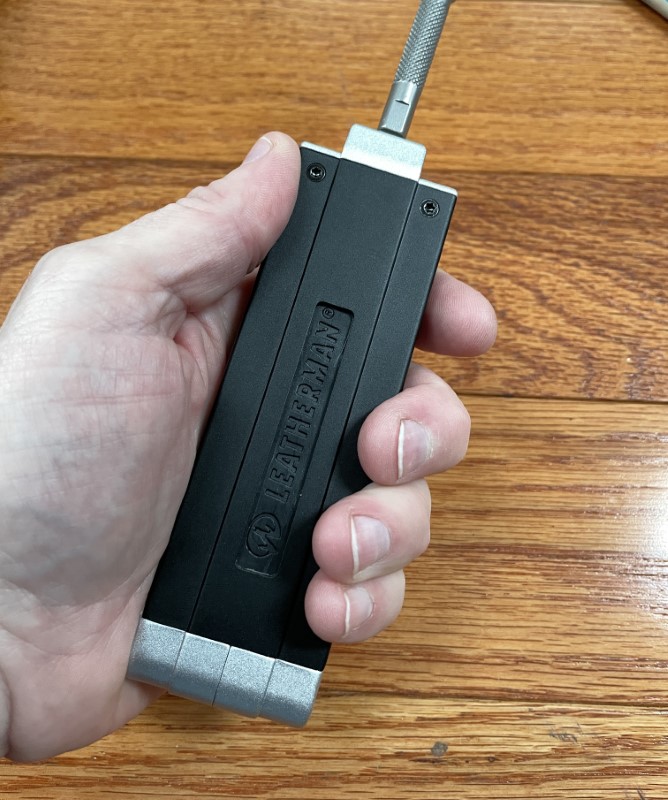 The tail of the Bitlockr detaches with a firm pull. Spring-loaded ball bearings lock the cover in place to prevent accidental deployment.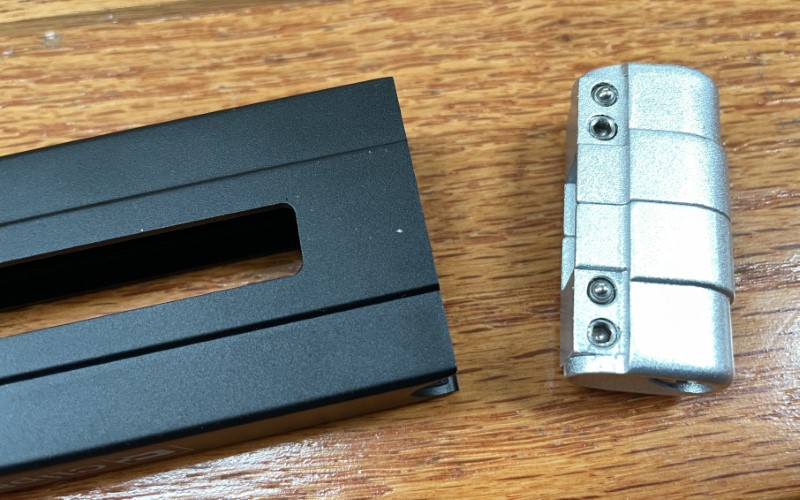 A screw in the tail separates the halves so two Leatherman bit kits can be attached for storage inside the Bitlockr body.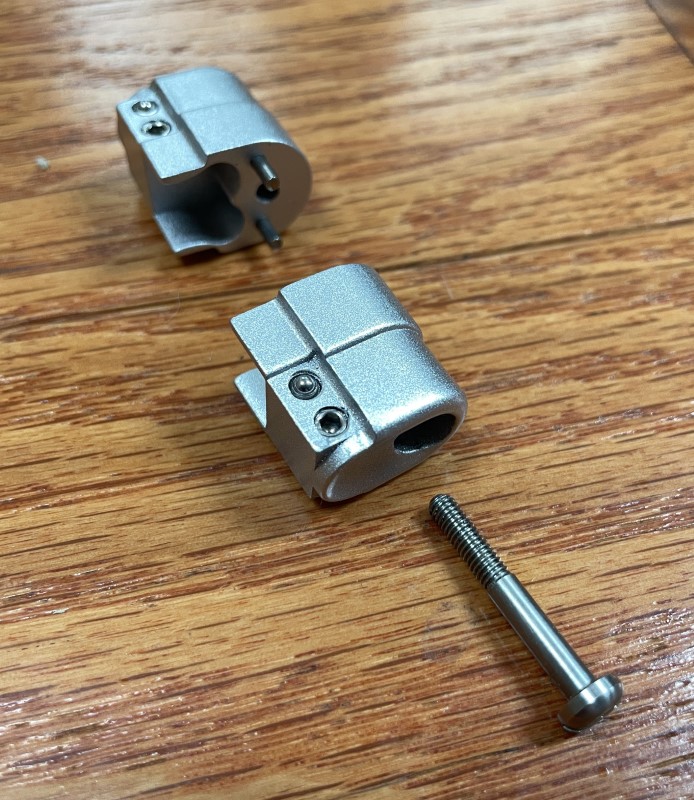 Once assembled, the bit kits are securely held. Removing the Bitlockr's tail brings the bit kits with it.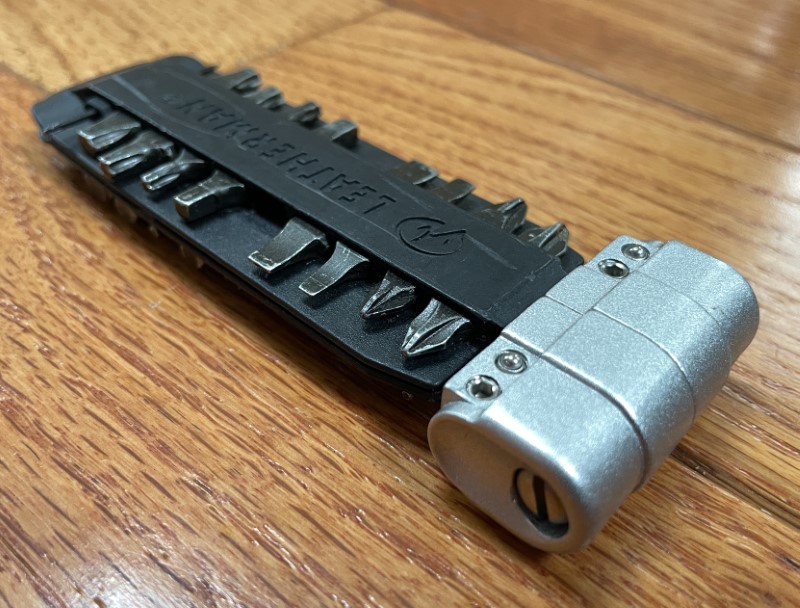 With the kits housed inside, there's no worry about losing individual bits.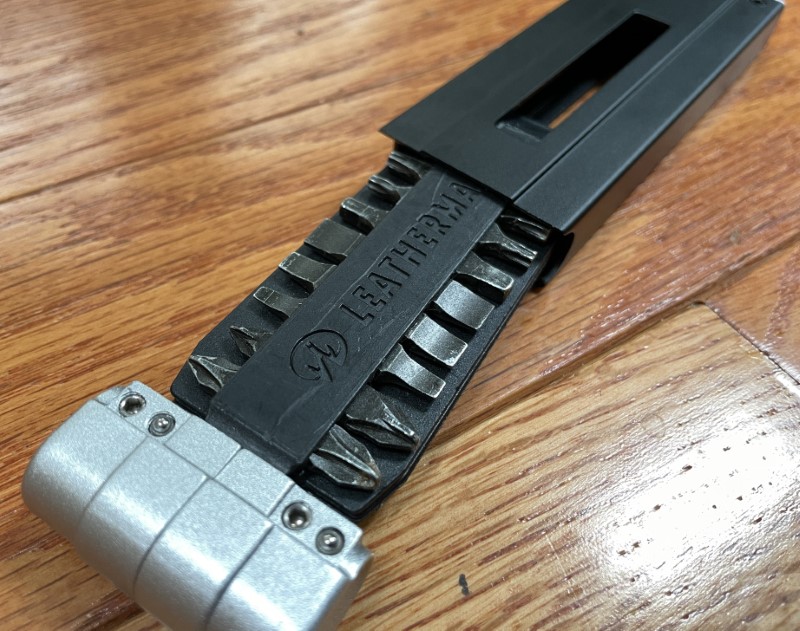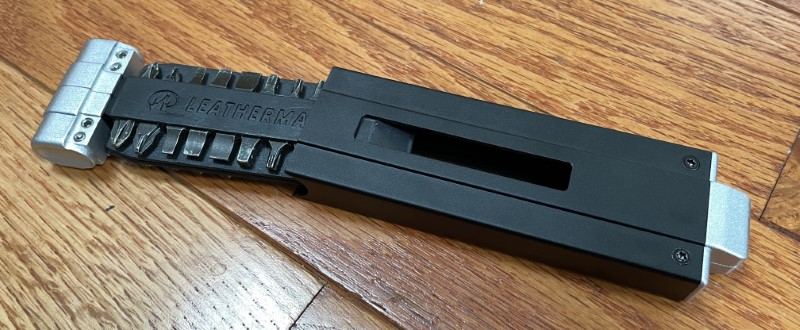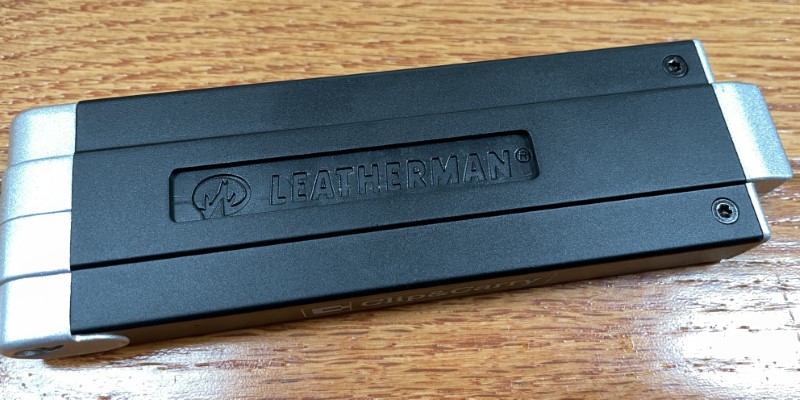 The Bitlockr is a little bigger than I had imagined but fits easily in a pocket or tool kit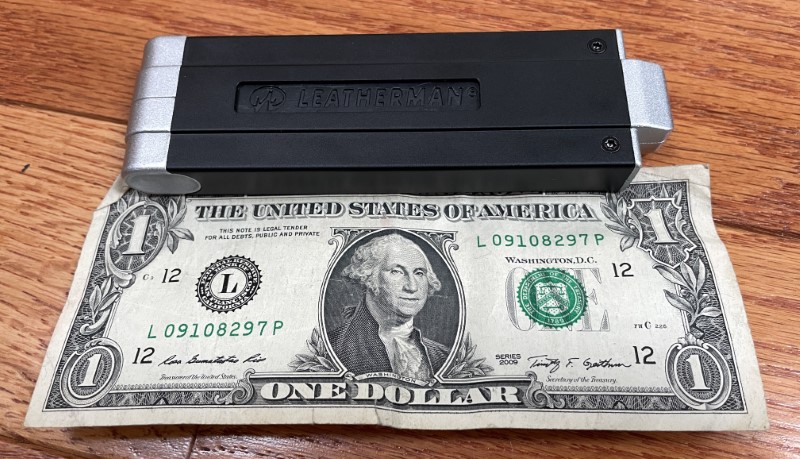 I will be keeping the Bitlockr handy in my primary tool pack. This is great!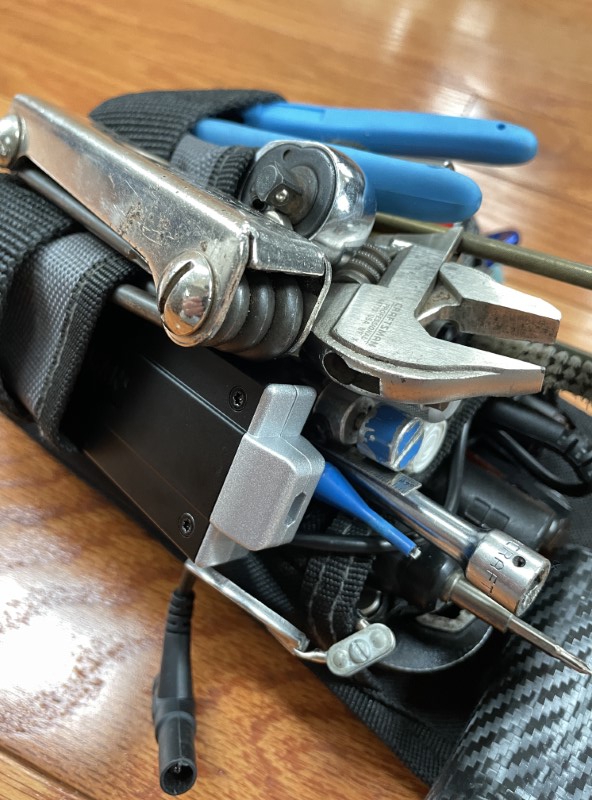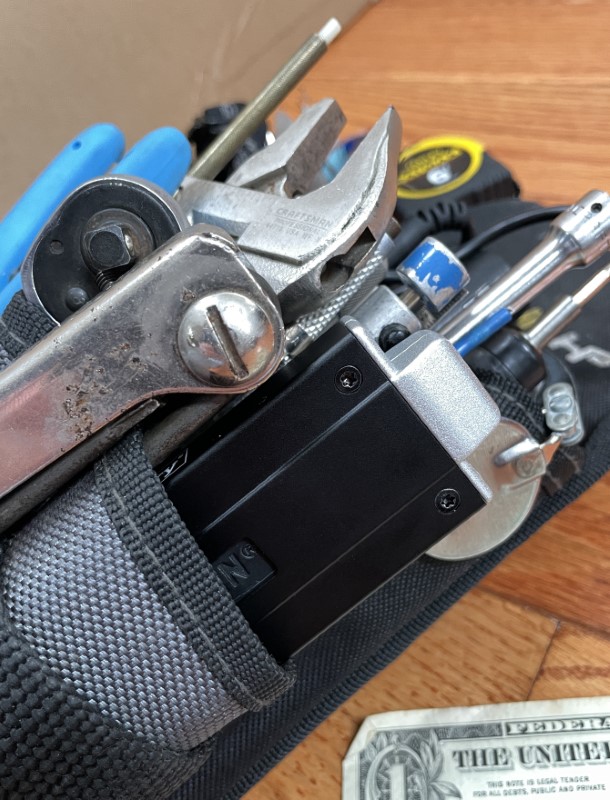 Kydex Sheath
The belt clip is made of strong plastic and held to the Kydex sheath with screws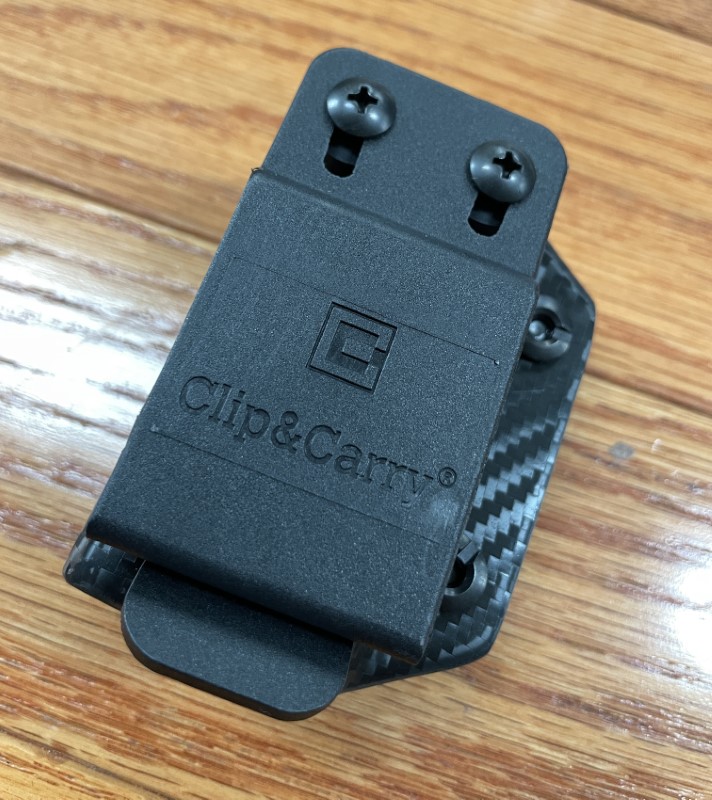 It's not necessary to remove your belt to attach the sheath. The clip opens at the bottom.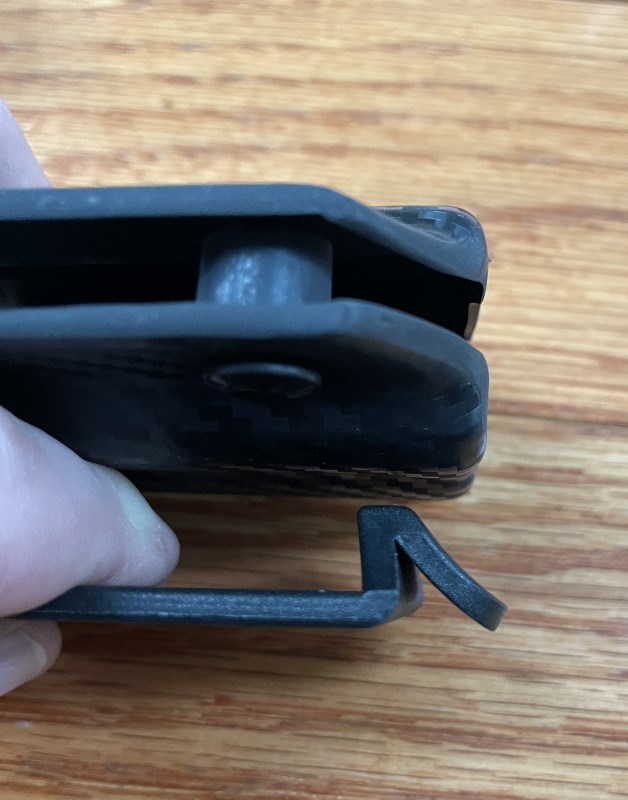 A Leatherman tool slides into the opening and is held securely in place.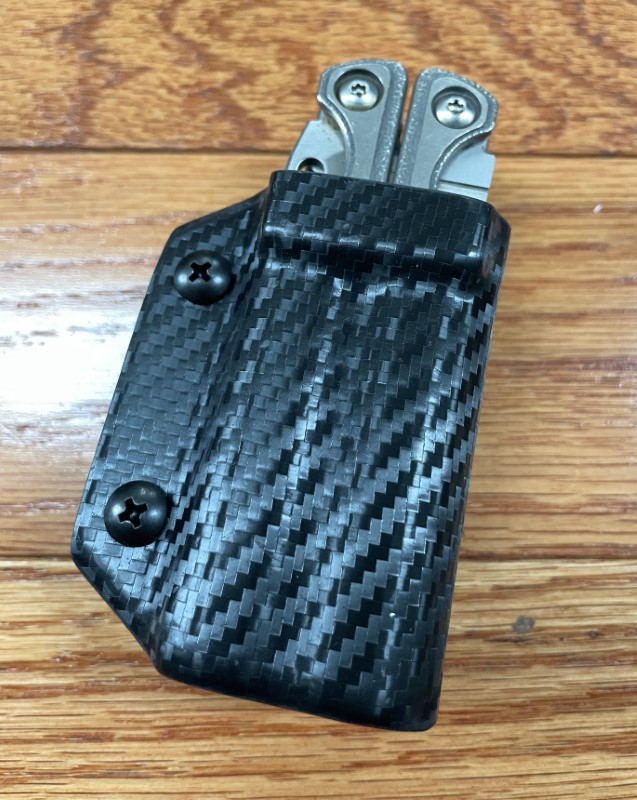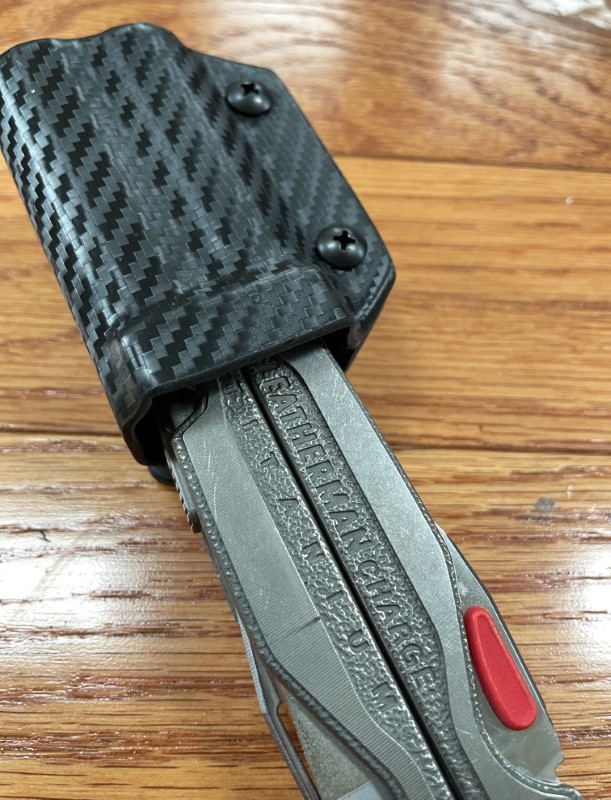 Tool retention is adjusted using two screws on the sheath's face. Tightening the screws increases the amount that the Kydex clamps onto the tool. This solution works very well and I found the adjustment range was great.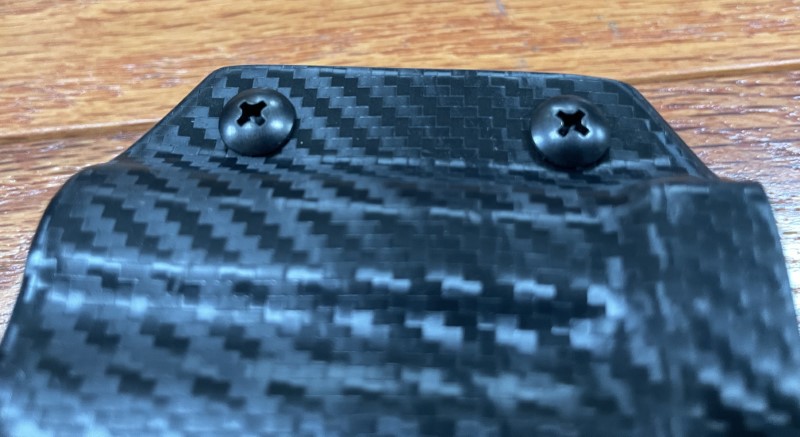 The sheath will work well with a duty or tool belt.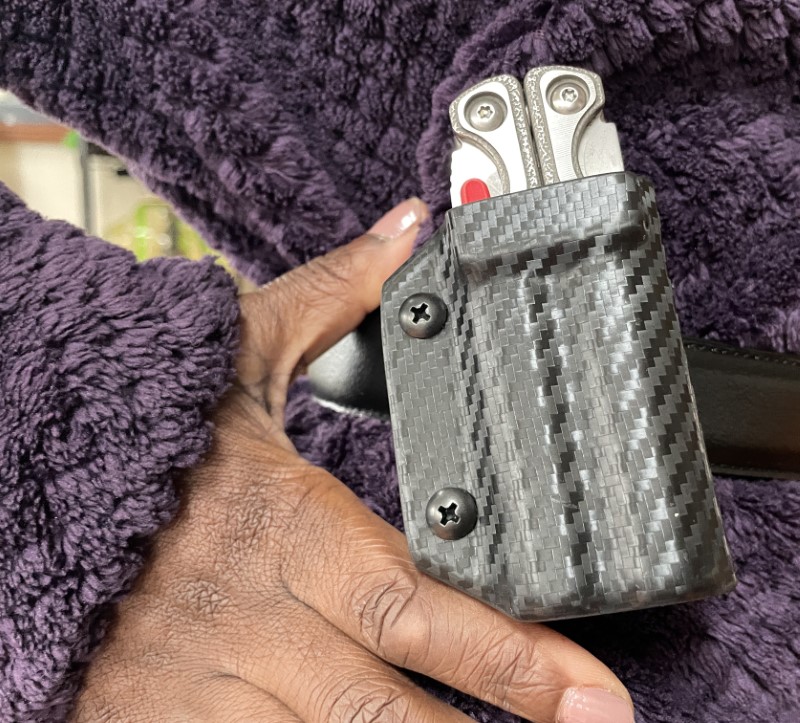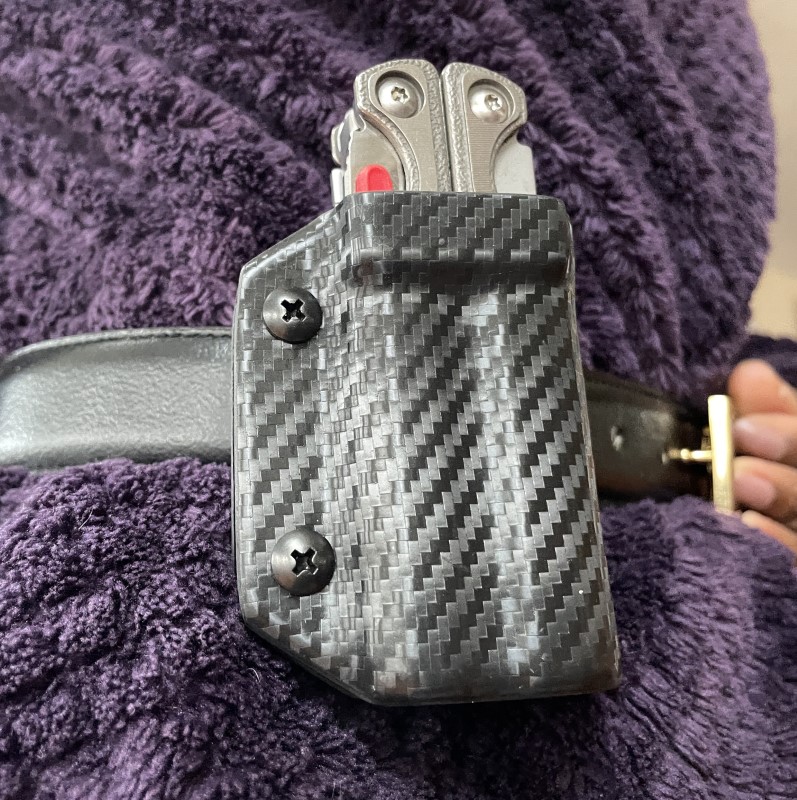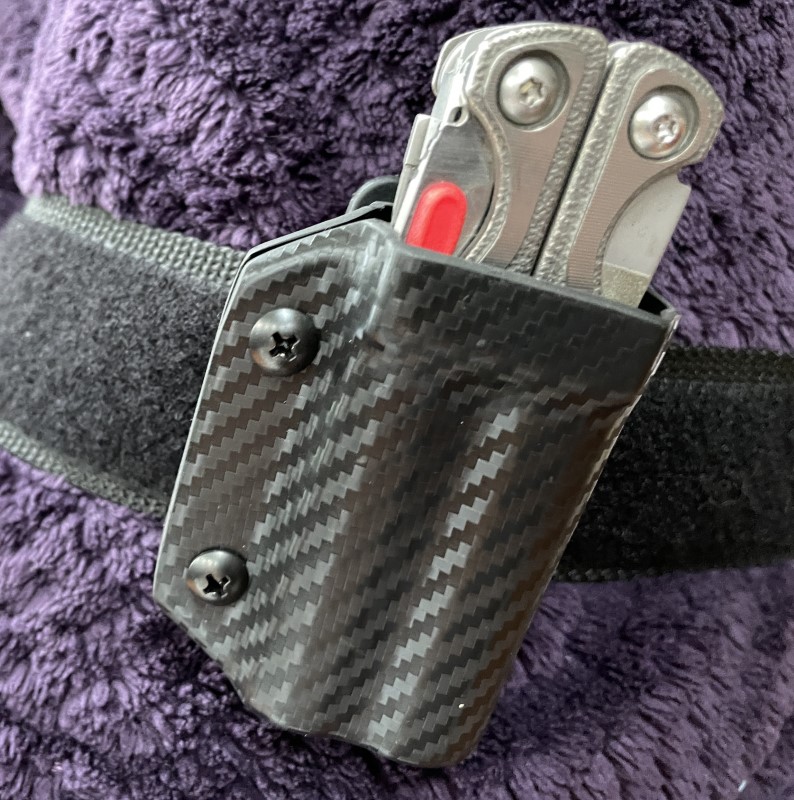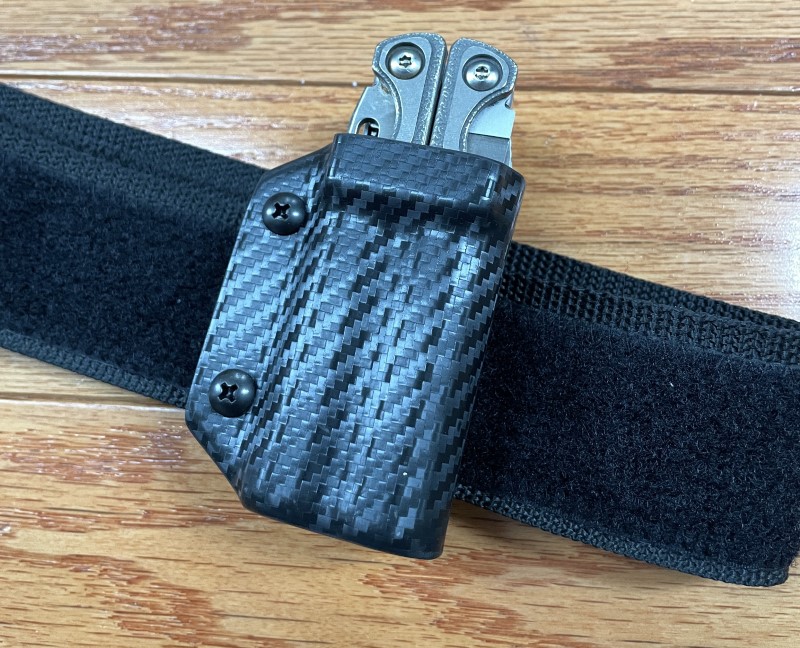 The Kydex sheath is outstanding for quick deployment while keeping the tool secure when not in use.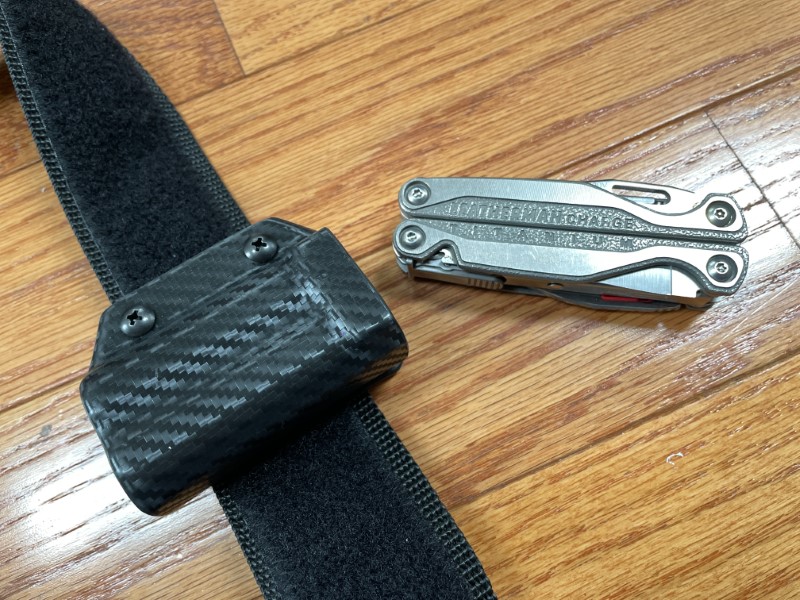 Should your preferred EDC differ from mine, Clip & Carry provides a full product line with the most popular tools. They also make Kydex holders for popular sidearms.
I plan to use the sheath to keep my trusty Leatherman handy on my tool pack. Nice!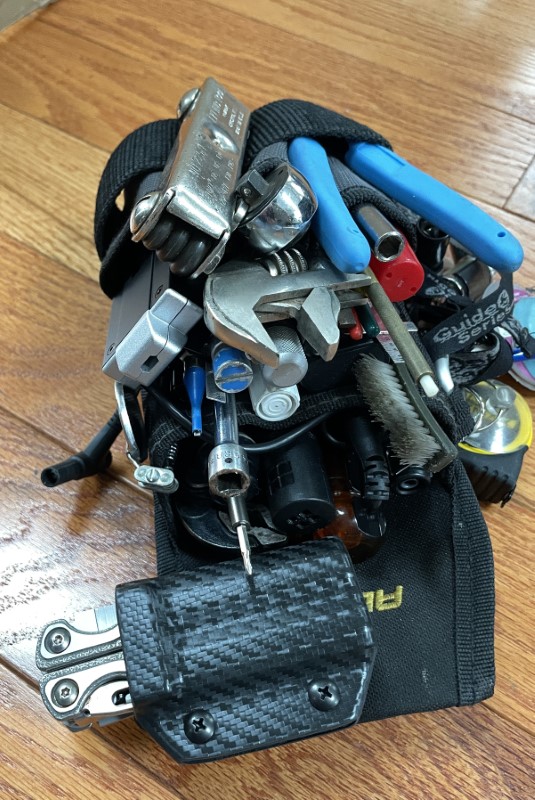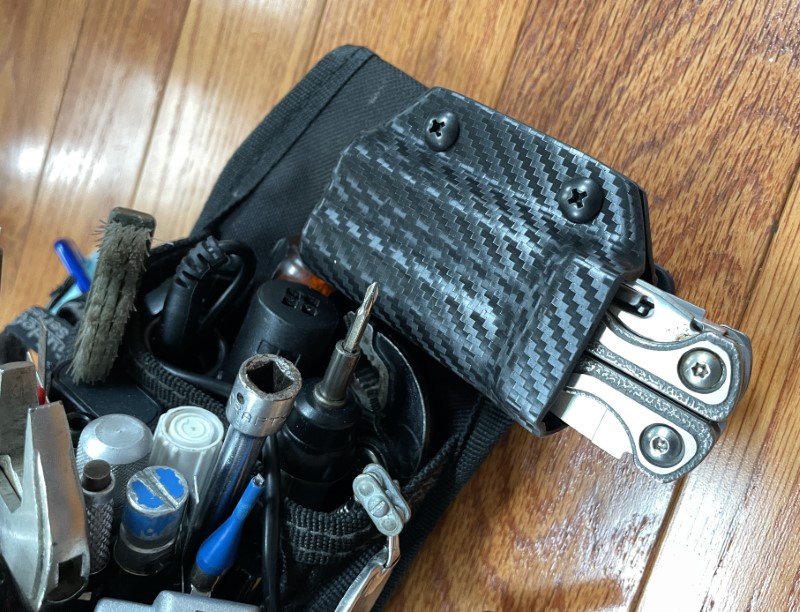 EDC "Adequate" Storage case
The case is made of semi-rigid EVA (Ethylene-Vinyl Acetate) with a pleasant feel. It holds its shape very well.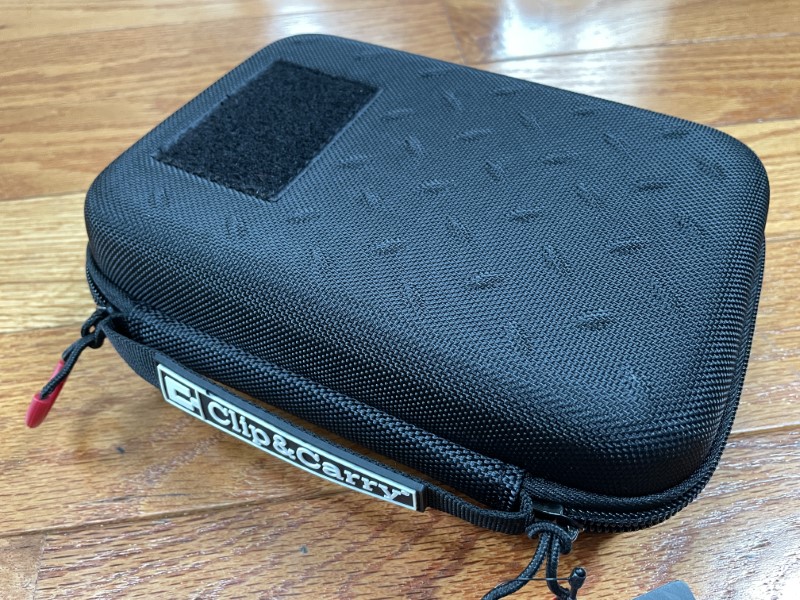 On the outside is a 2.75 x 2-inch patch of the "loop" side of "hook and loop" material to festoon your case with a favorite patch.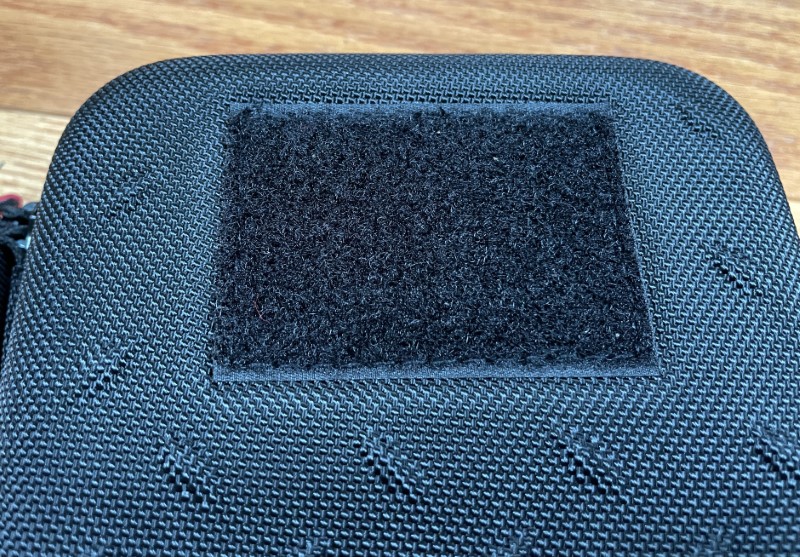 Around the equator of the case is a strong zipper. Dual pulls are nylon cords with plastic covers that are very comfortable to open.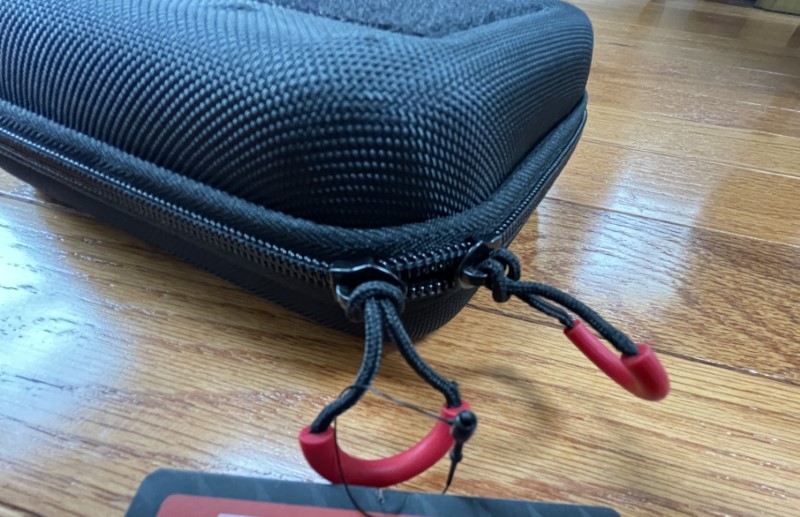 The case's spine carries a nylon carry strap adorned with the Clip & Carry logo.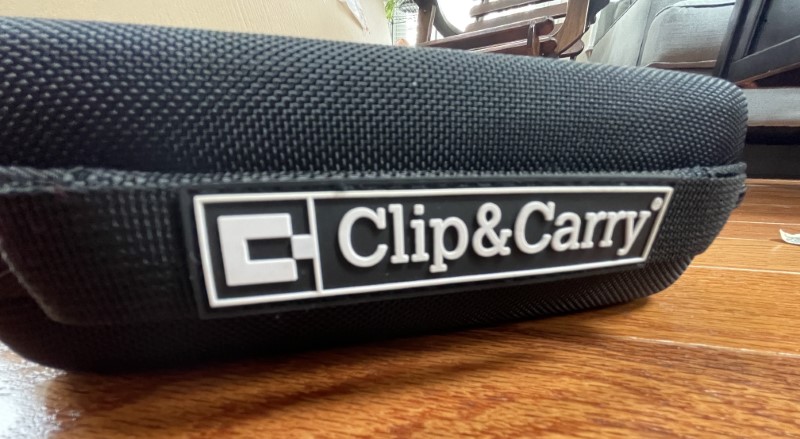 The inside of the case contains two inward-facing leaves with a weave of elastic bands. Anything that fits into the case can be securely embraced by these stretchy straps, keeping the contents organized. Worried about keeping your multitool in the same case as your precious phone? Nope! Not with this case!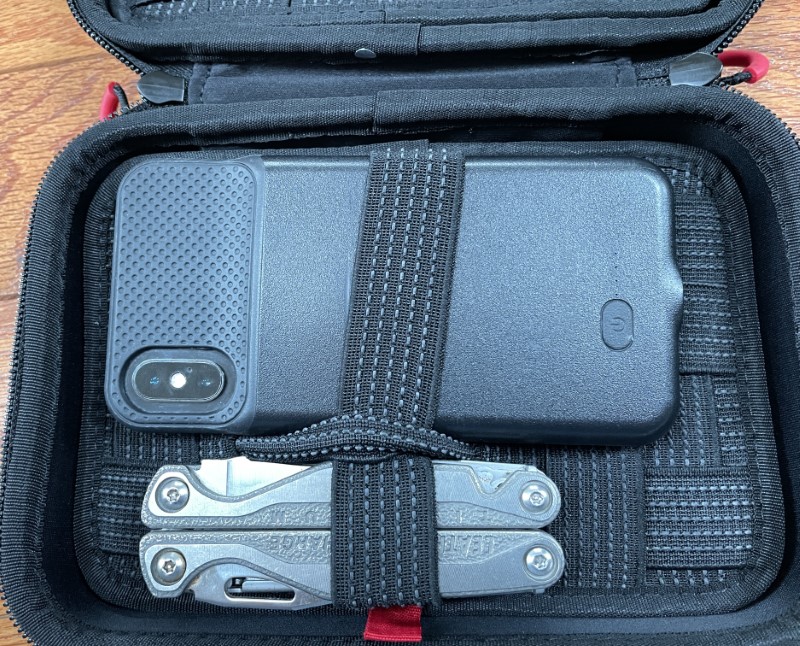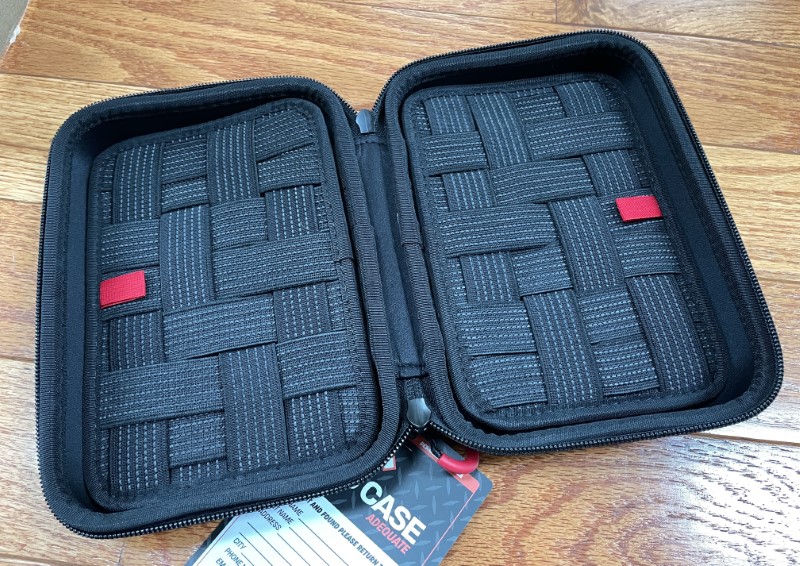 The banded folios fold inward and give room for additional items. Both sides are covered in soft material and will hold your gear without the worry of scratching.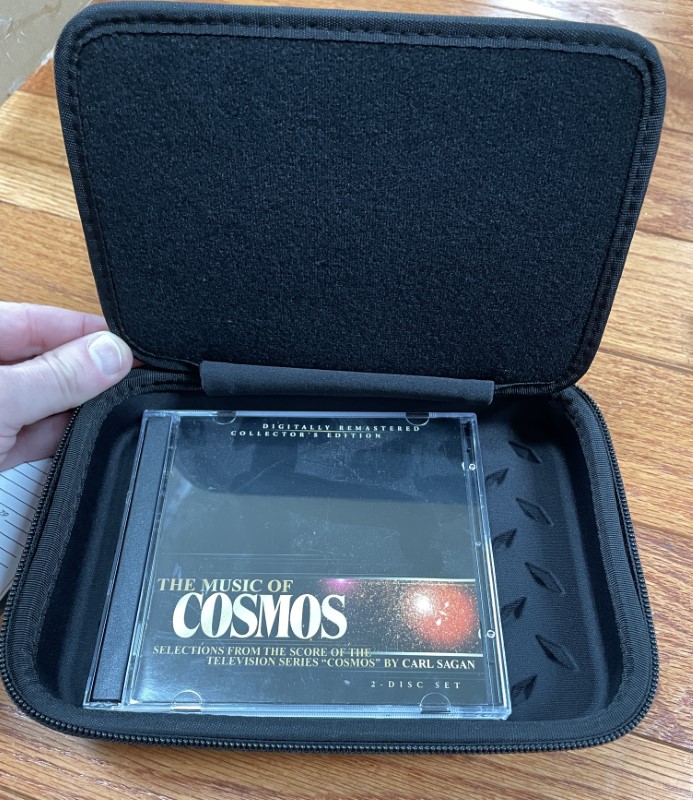 For size, here's the case with a good-old dollar. If a larger size is needed, Case & Carry sells a 10.5 x 7 x 4-inch version.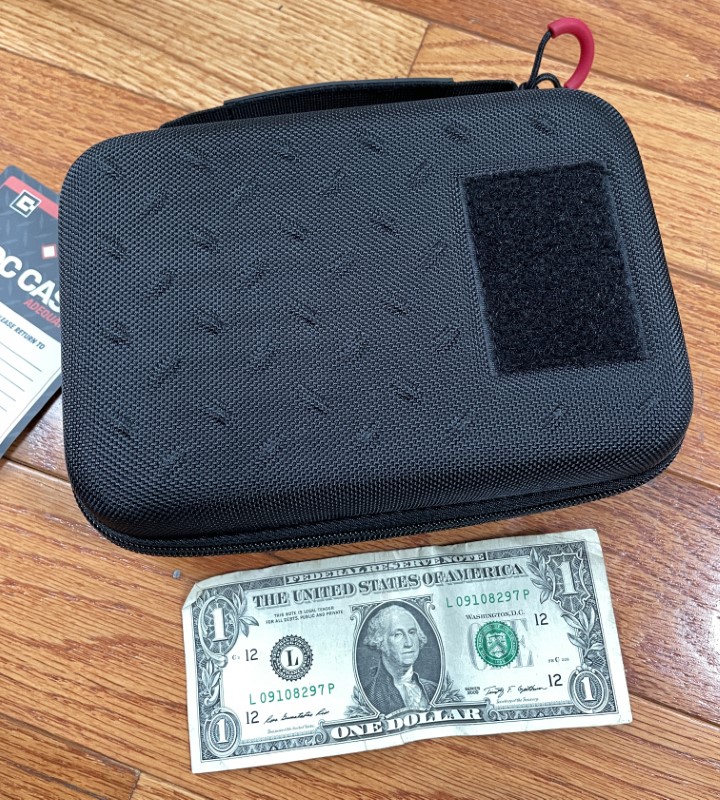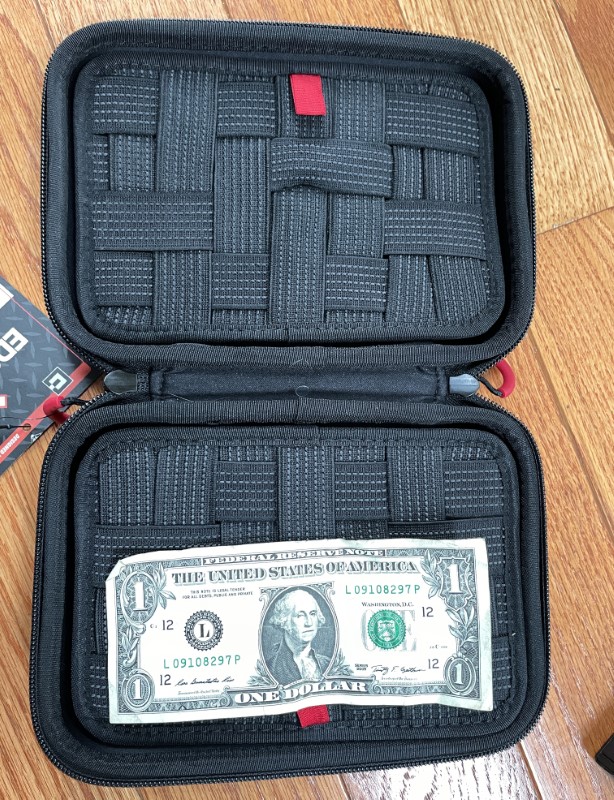 I will be using the EDC case to contain a portable DVD burner, cables, and computer doodads when I travel.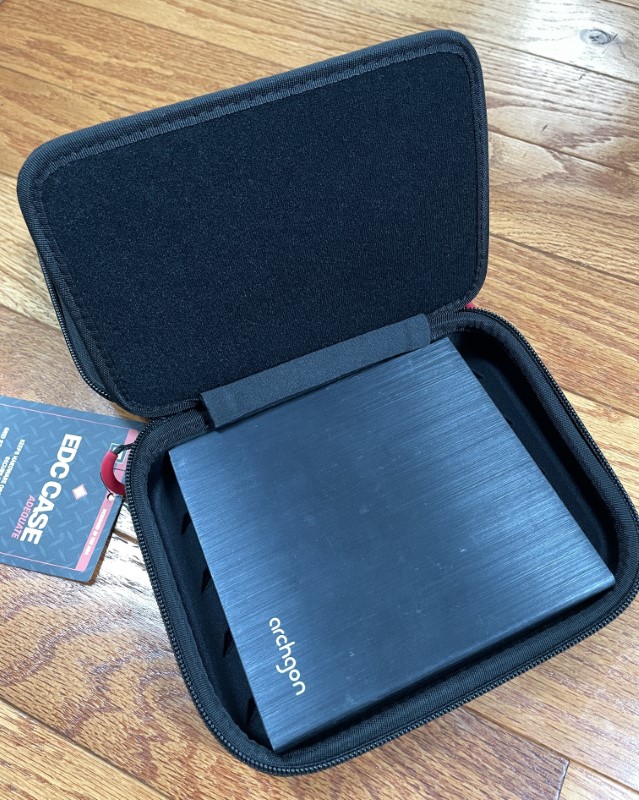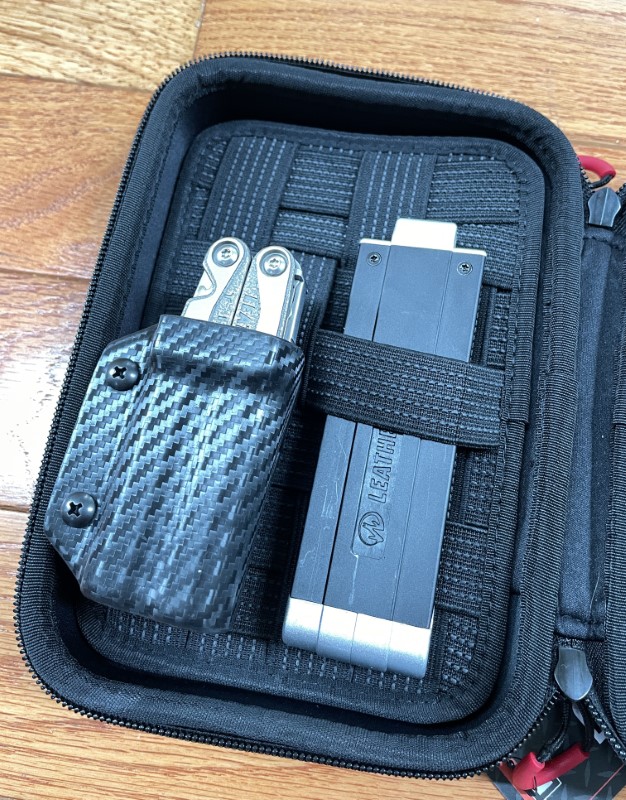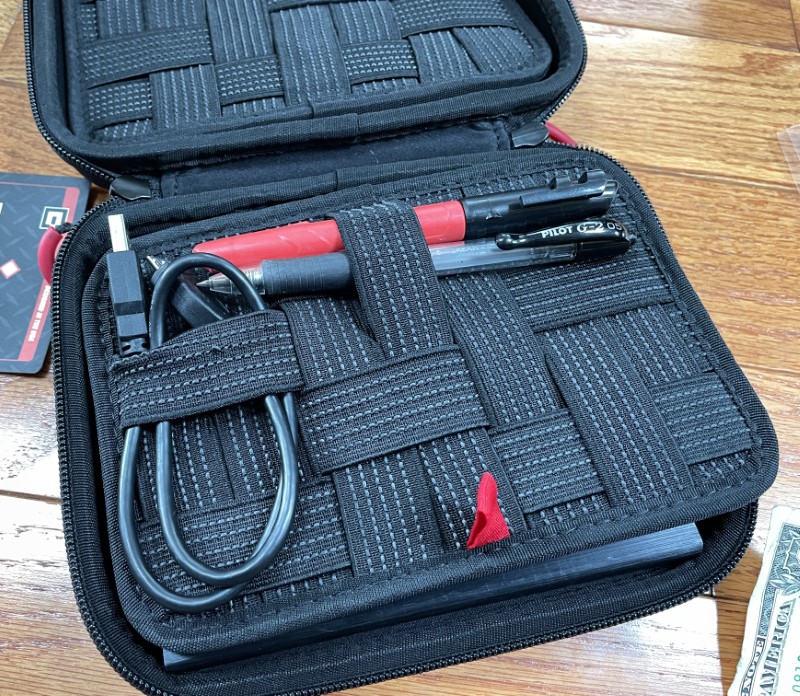 What I like
Bitlockr

A great solution for carrying Leatherman bit kits with utility!
Solid!

Kydex sheath

Terrific clip
Adjustable retention

EDC "Adequate" Case

Don't sell yourself short, Case & carry – This case is much better than "adequate!"
Great size for small items
Bands keep items secure
Comfortable zipper pulls
What I would change
Final thoughts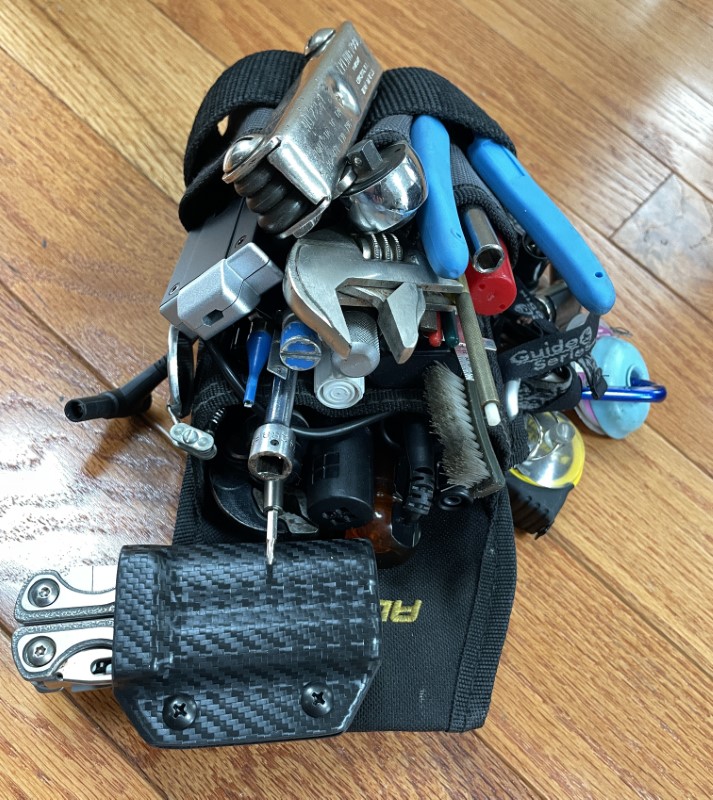 Somewhere in my travels, I recall hearing the phrase, "If you find someone who carries a multitool, there's a good chance they will know how to use it." I suspect that many Gadgeteer readers are the "go-to people" for family and friends when it comes to being "rescued" from their technology woes. As a result, carrying useful stuff is a necessity. I'm delighted that I had the chance to have a look at Clip & Carry's products. I found all to be of remarkable build quality and will be using them as they are intended – for Everyday Carry. Thank you, Clip & Carry!
Price: 
Bitlockr – $34.99
Kydex sheath –$29.99
EDC "Adequate" Case – $39.99
Where to buy:
Source: The samples for this review were supplied by Clip & Carry.