We use affiliate links. If you buy something through the links on this page, we may earn a commission at no cost to you. Learn more.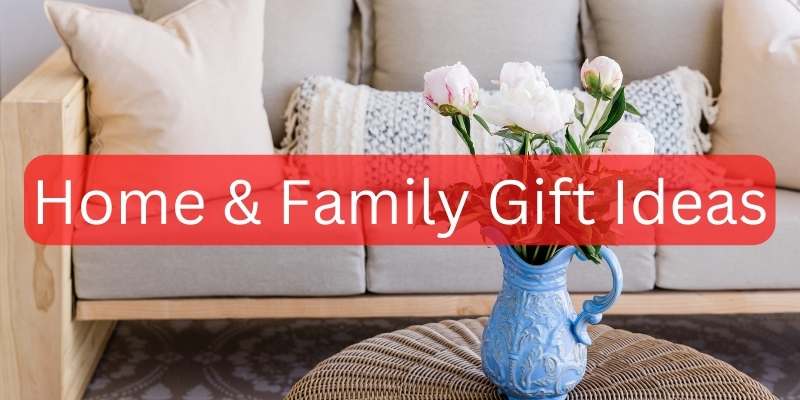 ARTICLE – Here is a selection of gift ideas that will make homeowners and their families happy.
Schneider Electric Square D Wiser Energy Monitor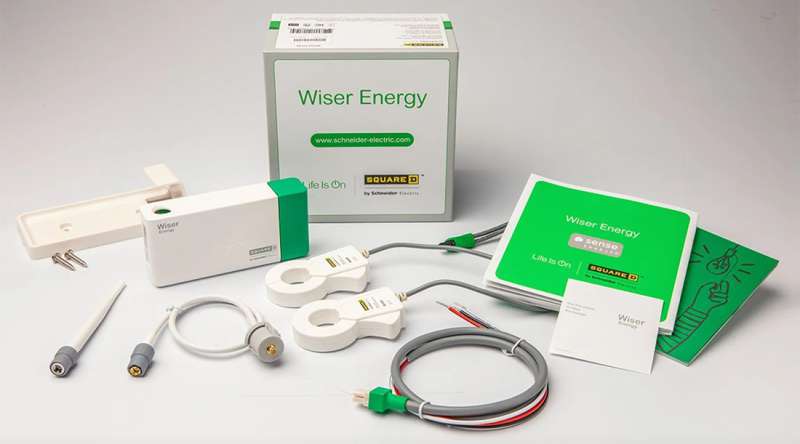 What's really the best gift for every Dad? One that will save him money! If your Dad has ever told you to turn off the lights or don't touch the thermostat, then this is the gift for him. A licensed electrician is recommended to install The Schneider Electric Square D Wiser Energy Monitor in your electrical box but afterward, Dad can use the app to keep tabs on the home's electrical activity from anywhere in the world. Live energy tracking will let Dad see what is drawing the most power and make changes to save money and that's the gift that will truly keep on giving.
Price: $299 for homes w/o solar panels. $349 for homes with solar panels.
Where to buy: Schneider Electric and also available at Lowe's and Home Depot
Govee Envisual T2 TV Backlight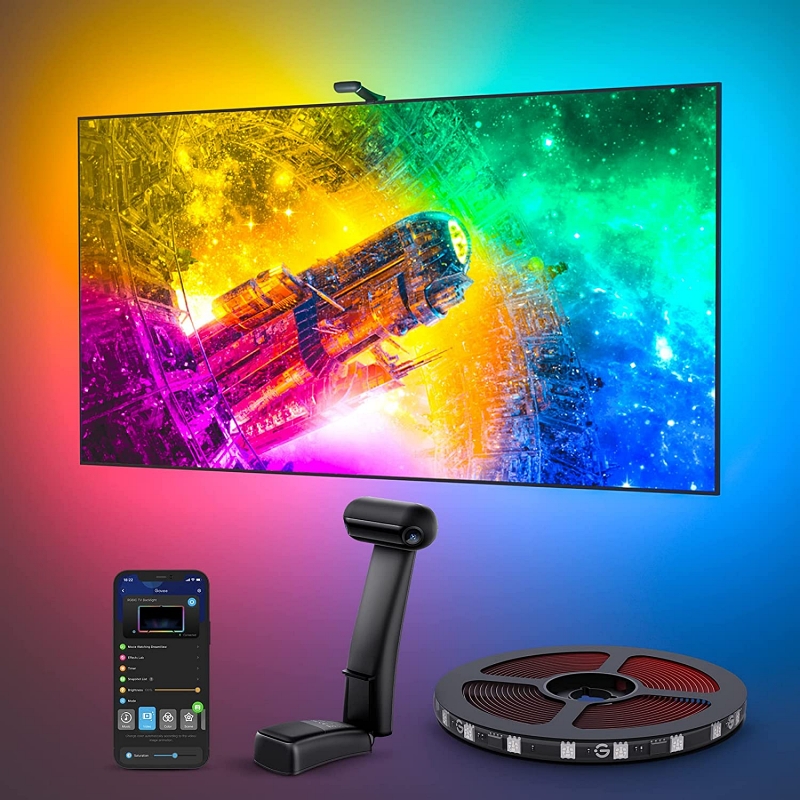 Do you have a video enthusiast on your gift list this year? If you do, get them a gift that will make watching their favorite movies and tv shows a truly, immersive experience. The Govee Envisual T2 TV Backlight is Govees's innovative TV backlight with a dual camera design and Govee Envisual technology. Imagine watching all of your favorite holiday movies with eye-catching lighting effects.
Govee Envisual Technology uses a zone-division capture scheme that provides real-time color matching. An upgraded dual camera system delivers 40% more color accuracy. And a gravity mechanism allows the camera to adapt to ultra-thin TVs. The backlight features enhanced RGBIC lighting with double LED beads for more vivid and natural lighting. And with 60 LEDs per meter, the T2 produces smoother and more beautiful lighting effects. For an even more immersive experience, you can sync up to 5 additional Govee lighting devices using Govee DreamView. The T2 TV Backlight can even be synced to your favorite music. There are 4 enhanced music modes Energetic, Rhythm, Spectrum, and Rolling to enhance those holiday parties. Everything is controlled through the Govee app. To unlock more home theater magic, you can control the T2 TV Backlight using Alexa and Google Assistant.
Price: $139.99
Where to buy: Amazon
Fosmon Quad Pro 2 Max Charging Station for Xbox Series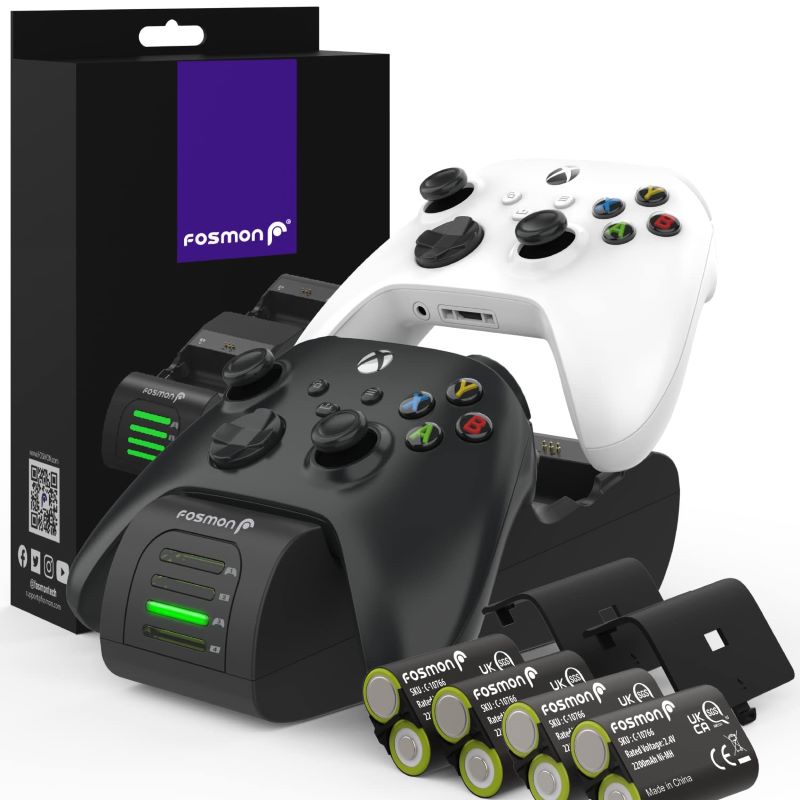 If you know a family with an Xbox-centric entertainment center, then it's pretty much a sure thing that they have controllers that seem to always have dead batteries and/or be nowhere to be found. The Fosmon Quad Pro 2 Max Charging Station for Xbox Series is the perfect gift for anyone with an Xbox Series X or S, or even older Xbox One controllers (it's compatible with Xbox Series S/X controllers, Elite controllers, and backward compatible with Xbox One). Four included battery packs are easily installed in up to 4 controllers, 2 of which can be charged in the docking cradle at any given time so you always have charged controllers ready to go. SGS Certified NiMH batteries and a limited lifetime warranty mean you should have years of easy controller charging. Each battery pack gives you up to 45 hours of playtime, and they're rated for 1000 charge cycles.
Price: $44.99
Where to buy: Amazon
Permanent Outdoor Lights from Govee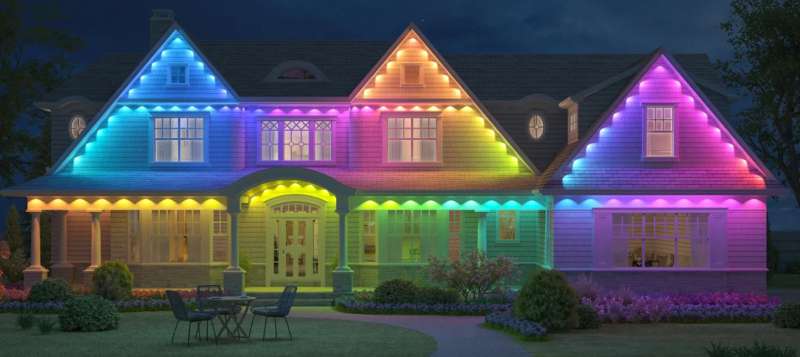 If someone in your life is sick of the hassle of installing and removing strings of outdoor lights each holiday season, then the Permanent Outdoor Lights from Govee might be the perfect gift! No more un-tangling cobwebby strings of lights and precariously balancing on a ladder in icy winter weather, only to have to repeat the process a few months later to take everything back down. With the Govee Permanent Outdoor Lights, one easy installation is all it takes, and you can set colors and scenes for any event or holiday year round.  The lights are rated for use in temperatures from -4°F to 140°F/-20°C to 60°C, come in 50 or 100 foot lengths, and are easily controlled by Govee's mobile app where you can set schedules, connect to voice assistants, and choose from a vast number of lighting effects scenes and colors.  IP67 weather resistance and RGB LEDs rated for up to 50,000 hours of life means you shouldn't have to replace the lights for years to come.
Price: $199.99 (50 ft)
Where to buy: Govee and Amazon
Pixsee Smart Video Baby Monitor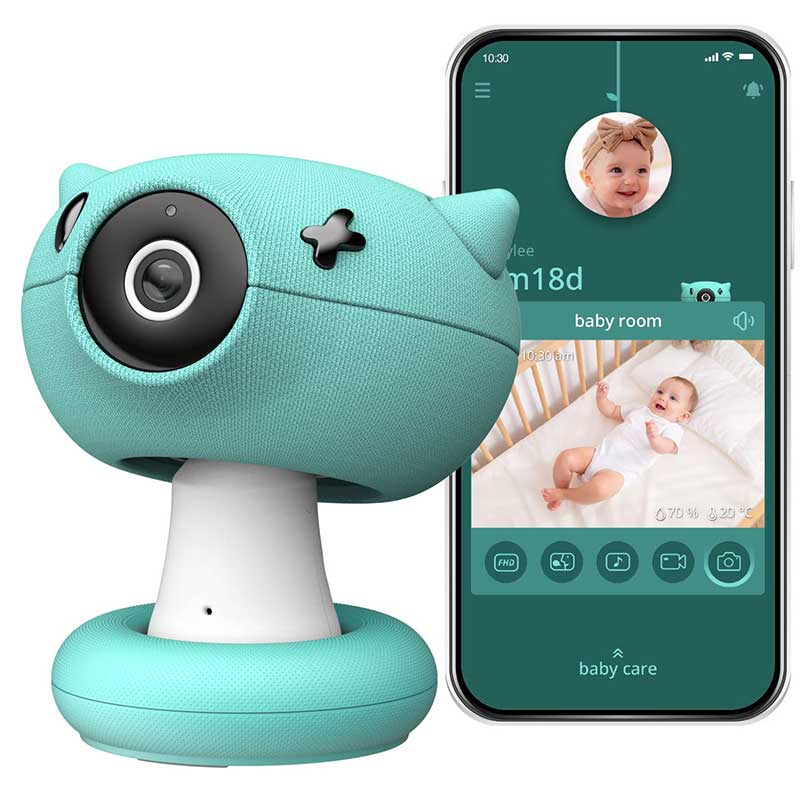 Keeping your child safe is always a priority and that's why a smart baby monitor is a great gift for new parents. Most baby monitors are not that visually appealing, and they don't have a baby-friendly design. That's where the Pixsee Baby Monitor comes into play. The design of the Pixsee is super cute, but the more important is its feature set which includes 1080P video resolution, night vision, cry detection, 2-way intercom, and it has temperature and humidity sensors. But probably the coolest feature is the cry detection that plays soothing sounds to lull baby back to sleep. The Smart Capture feature automatically takes 6-12 quality images a day so you have a visual journal of baby's growth.
Price: $199.00
Where to buy: Pixseecare.com and Amazon
Ecovacs DEEBOT X1 Turbo robot vacuum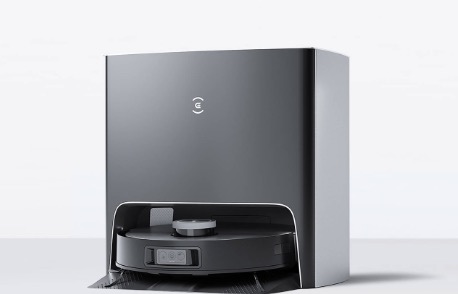 A robot vacuum is one of the best inventions of the last twenty years. Anyone who has swept floors with a regular vacuum for any length of time would LOVE a robot vacuum under the Christmas tree this year and the Ecovacs DEEBOT X1 Turbo is like the Ferrari of robot vacs. And it's easy to see why, it looks amazing and has an extraordinary build quality. The X1 Turbo features an auto cleaning station, so it can deliver a fully automated sweeping and mopping experience that provides superior cleaning performance with it's 5000PA and OZMO™ Turbo Rotating Mopping System. You don't have to lift a finger. It will clean on your command through the app, on a schedule, and even with your voice!
The cleaning performance of the DEEBOT X1 TURBO is second to none. It has obstacle avoidance technology which helps protect the items within your home, as the vacuum will not touch or damage them in any way. It also has natural voice control which helps you customize the way the robot vacuum works and what tasks it will cover. If you need a high-quality, powerful, and easy to use robot vacuum, then this is the product that will deliver exactly what you need.
Price: $849.99 (normal price is $1349.99)
Where to buy: Ecovacs.com and Amazon
GinoBot Engino IN90 Inventor Robotized and Construction Toy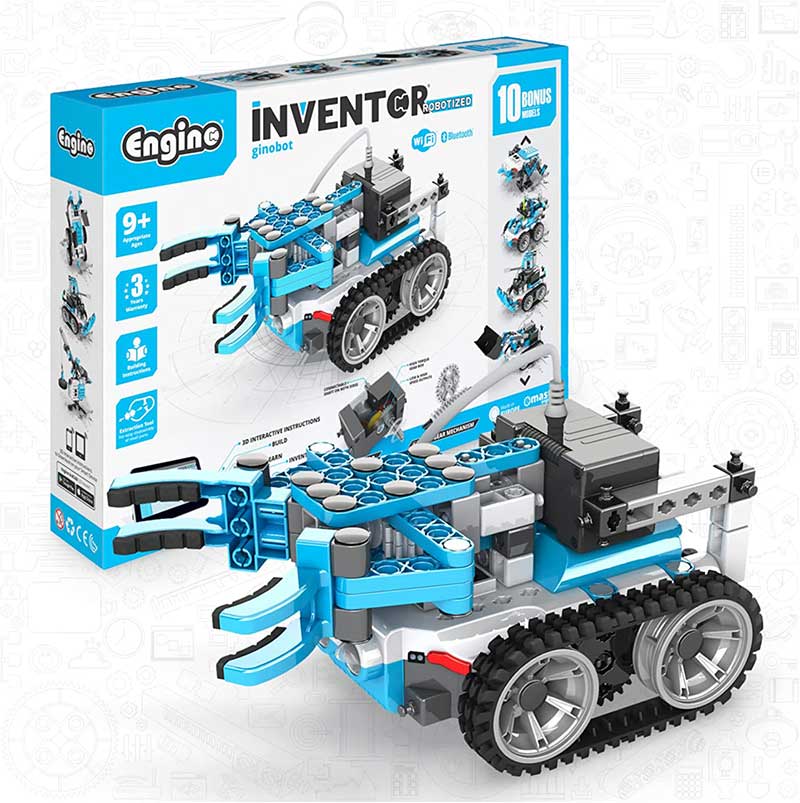 Kids always like exploring new, creative, and fun toys. The Engino IN90 is designed to cultivate problem-solving STEM skills in a fun and entertaining way. This 265-piece construction set is recommended for ages 9-14 and features robot tech, Bluetooth connectivity, and software control for hours of educational fun with instructions to help your kid (and you) build 10 models. A motor is included in the set to make your models mobile and aspiring programmers can use the Keiro programming software to control the models even further.
Price: £179.99
Where to buy: Amazon.uk and many other models on the Amazon US site.
Racoon Tycoon game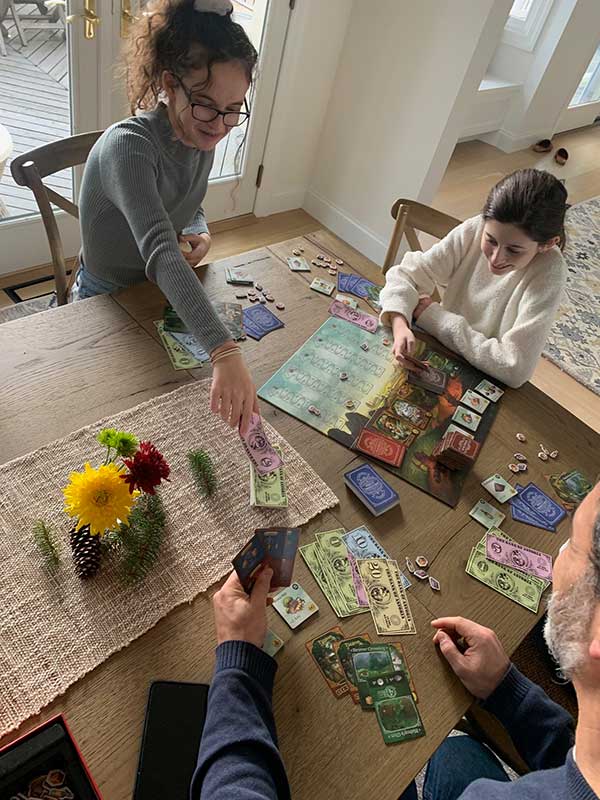 Racoon Tycoon by Forbidden Games and University Games is a beautifully designed fast-paced turn based strategy game for two to five players. The concept is simple: produce commodities, sell commodities, or buy railroads, buildings, or towns. When producing and selling commodities the price of the items changes like it would in a free market. The game continues until the last town card is purchased or the last railroad is auctioned. The winner is the player with the most railroads and towns. The simple concept of this game makes it easy to learn and fun to play. Gameplay lasts from 60 to 90 minutes and the recommended age for the play is eight and older, but the gameplay and concept was understood by my six year old niece. One of the most striking features of the game is the fantastic artwork. Each playing card is beautifully decorated with paintings of anthropomorphized animals and enchanting scenes from make-believe towns and villages. If your family and friends like playing strategy board games, head to forbidden games and pick this up.
Price: $23.99 – $29.99
Where to buy: areyougame.com and Amazon
DREO space heaters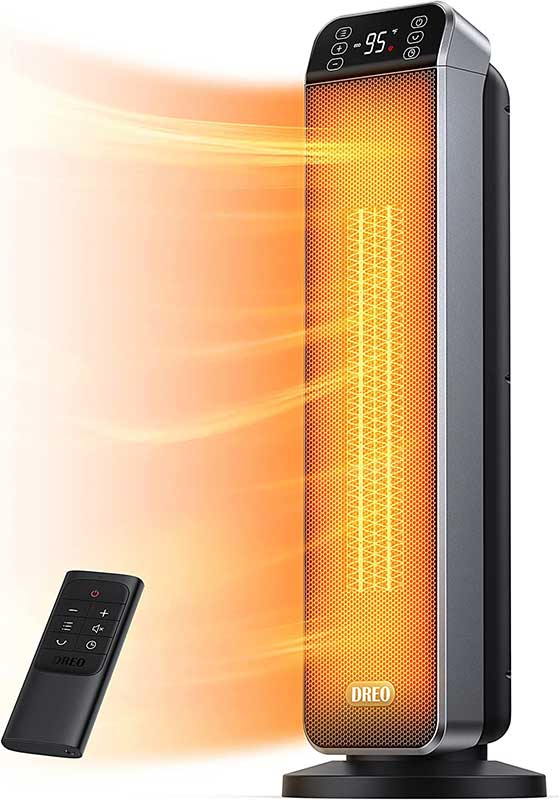 Is the favorite spot in your home a little chilly? Give it the gift of cozy warmth with a Dreo heater that offers quick heating at a very good price. This 24″ indoor space heater features tip-over protection and can be controlled from across the room with a handheld remote. Since it's a powerful 1500W PTC ceramic heater, it instantly spreads the heat (41-95°F) as it oscillates 70° and blows out the heat with its 2500 RPM fan. In addition to being able to quickly heat a space, it can also be used as an oscillating fan. A built-in handle allows you to easily move it from room to room.
Price: $72.24
Where to buy: Amazon
Noorio B210 Outdoor Security Camera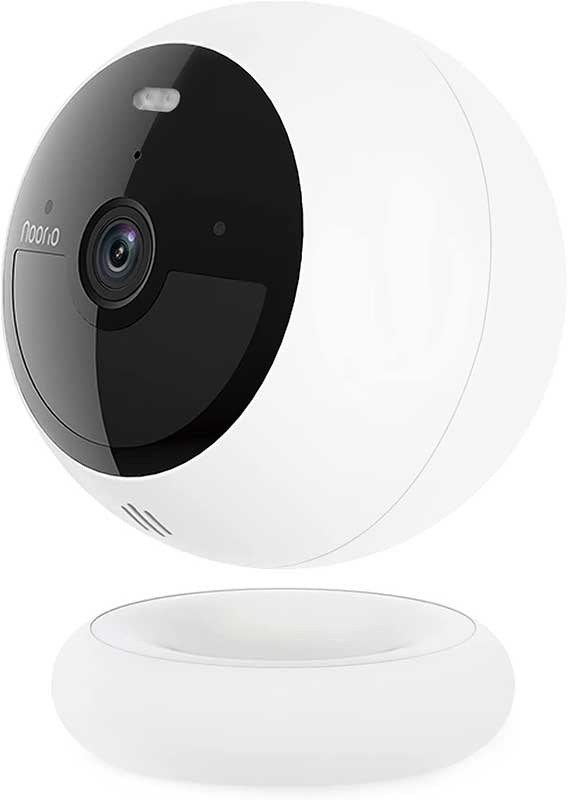 Installing security cameras outside your home is an easy way to bring peace of mind that you'll be alerted when delivery people drop off packages, strangers visit, and even when bad weather strikes and you're not physically at home. The Noorio B210 security camera features color night vision, built-in spotlight, motion detection, and Alexa support. With its 2K resolution you'll be able to see people's faces and even read license plates (depending on their distance of course). This 100% wire-free camera can be mounted anywhere with its magnetic base mount and its built-in 16GB of local storage means that it can store up to 6000 pieces of footage for free so you won't have to pay any extra fees to use this camera.
Price: $149.99
Where to buy: Amazon
FamilyTreeDNA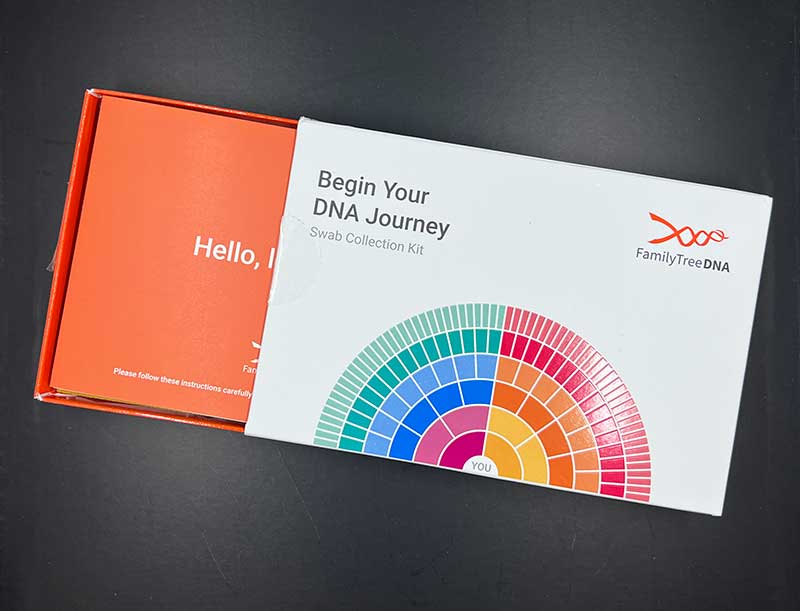 Most of us know our parents and grandparents, but outside of them, many of us don't really have a lot of knowledge about our family tree. With a FamilyTreeDNA kit, you will get to explore your heritage. Celebrities and famous people like Oprah, Prince William, former first lady Michelle Obama, and many others have made this gift idea cool and now you can too!  Whether you're 25, 45, or even 95 years old, chances are you're at least a little curious about where your ancestors are from.  Maybe you have genetic ties to royalty, former presidents, or even well-known celebrities.  FamilyTreeDNA, one of the world's largest DNA databases, analyzes an individual's complete set of DNA to trace the geographic origins of that person's forefathers.  The results will reveal what percentage of your DNA is from various places around the world. They even offer kits that provide insights into your health and wellness. Collecting your DNA with the kit is quick and painless. Just swab and ship!
Price: Kits starting at only $39 right now for the holidays for their Family Ancestry kit
Where to buy: familytreedna.com
Ofuzzi Vacuum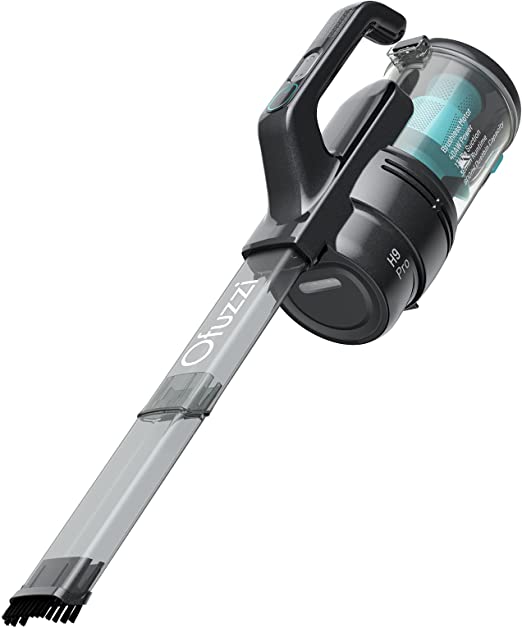 Most vacuum cleaners can make it really hard or impossible to reach into corners and tight nooks and crannies. But the Ofuzzi Vacuum is designed to solve that kind of issue. It has a great suction that will help enhance the experience and push it to the next level. Despite the fact that it's smaller when compared to other vacuums, it still gets the job done with its 80,000 RPM brushless motor. It is only 2.24lbs and features a 30-minute runtime, a 600ml easy empty dirt bin with a washable filter, built-in light for illuminating dark areas (under beds, etc), and it comes with two extension tubes to extend its reach.
Price: $99.99 Will be 30% off during Black Friday Sales, from 24th – 28th Nov
Where to buy: Amazon