We use affiliate links. If you buy something through the links on this page, we may earn a commission at no cost to you. Learn more.
REVIEW – I've just introduced XGIMI's Horizon Pro 4K projector to my video collection and now my favorite movie characters are jumping for joy!  It's like watching films again for the first time! When my daughter saw the image for the first time, her response was, "Holy crap, that's a nice picture!" I wholeheartedly agree with her! Please join me in having a look at this capable nugget of audiovisual awesomeness. See XGIMI's special holiday pricing info at the end of the review.
What is it?
XGIMI's Horizon Pro is an Android Operating System-based projector that uses an intense light-emitting diode light source directed using Digital Light Processing (DLP) to project video images onto a surface or screen.
Hardware specs
Native 4K resolution (3840 x 2160 pixels)
47-inch DMD display chip
LED light source with 30,000 hours of expected lifespan
Eight-watt stereo speaker drivers with Harmon Kardon sound
Intelligent screen adaptation for automatic focus and keystone correction
Intelligent Obstacle avoidance
Android TV operating system
2200 ANSI lumens
Six-second fast boot
35mS low latency game mode
Bluetooth remote control with built-in Google Assistant
Two USB-A ports
Two HBMI ports
One LAN port
One optical output port
One DC input port
One 1/8" audio output port
Bluetooth 5.0/BLE
Dual-band 2.4 and 5G Wi-Fi
Supports HDR10 and HLG
High Light Transmission coated lens
Throw Ratio: 1.2:1
Supports front, rear, front ceiling, and rear ceiling projection
The image size can be sized from 40 to 200 inches
DTS, Dolby Digital, and Dolby Digital Plus sound
2GB RAM
32GB storage
Built-in Chromecast / AirScreen screen mirroring support
Less than 30db noise
Less than 200-watt power dissipation
Power: 100-240 VAC, 50/60Hx
Dimensions: 208.4 x 218.4 x 136.2mm (8.2 x 8.2 x 5.36 inches)
9Kg (6.38 pounds)
Operating temperature: 32°F to 104°F (0°C to 40°C)
What's in the box?
XGIMI Horizon Pro 4K Video Projector
Power supply and cord
Bluetooth remote control
Manual
Warranty card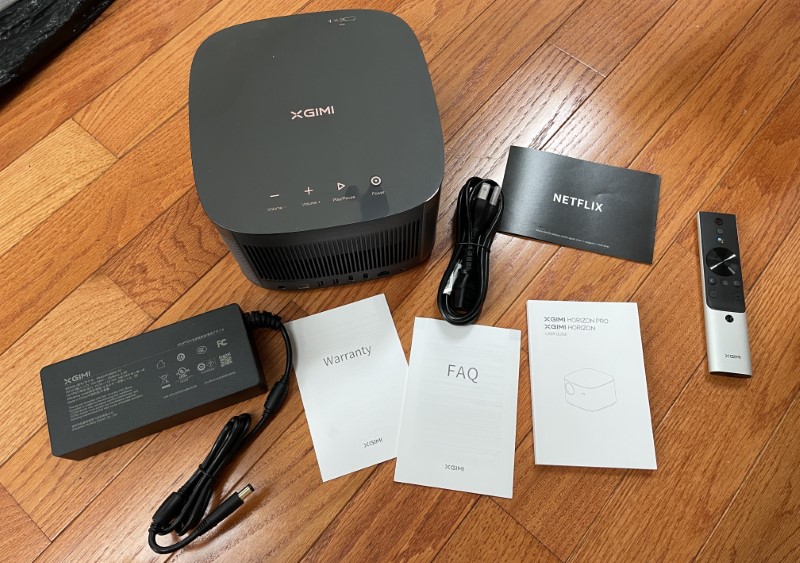 Design and features
Kudos to XGIMI right off the bat for product packaging! The Horizon Pro arrived triple-boxed with ample air-raft packaging. The product's box and contents arrived in pristine condition.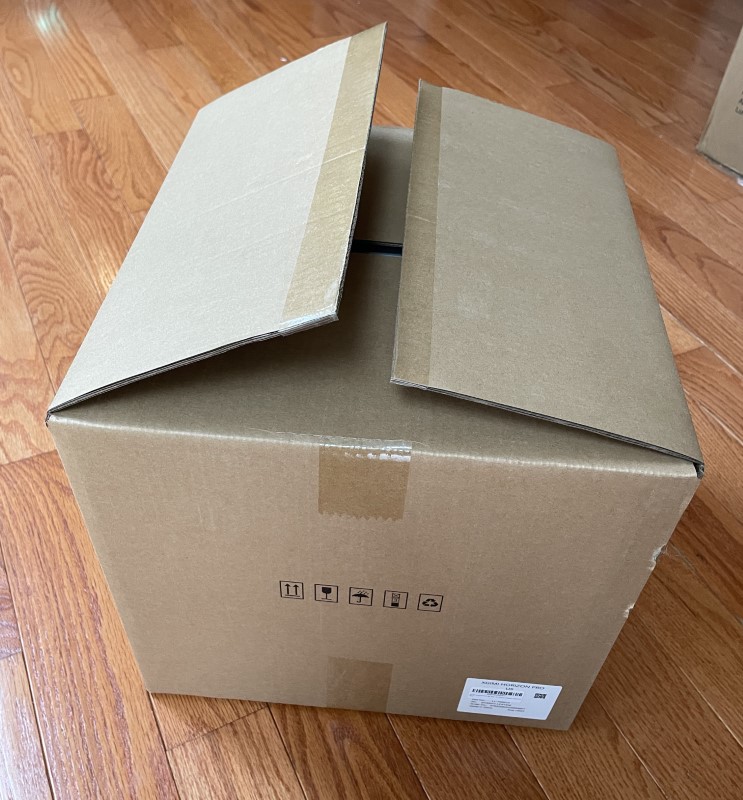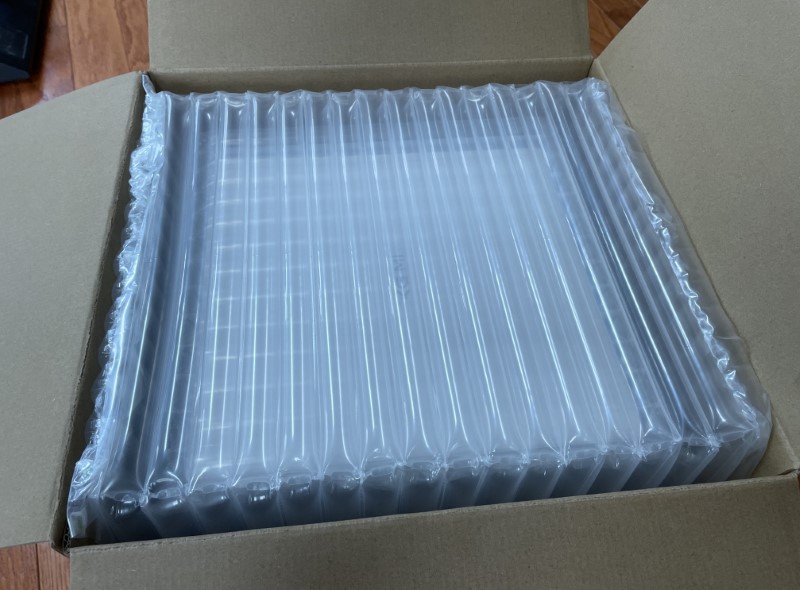 The XGIMI Horizon Pro 4K Video Projector was also foam-packed. I appreciate the packaging and the obvious care XGIMI has for its products!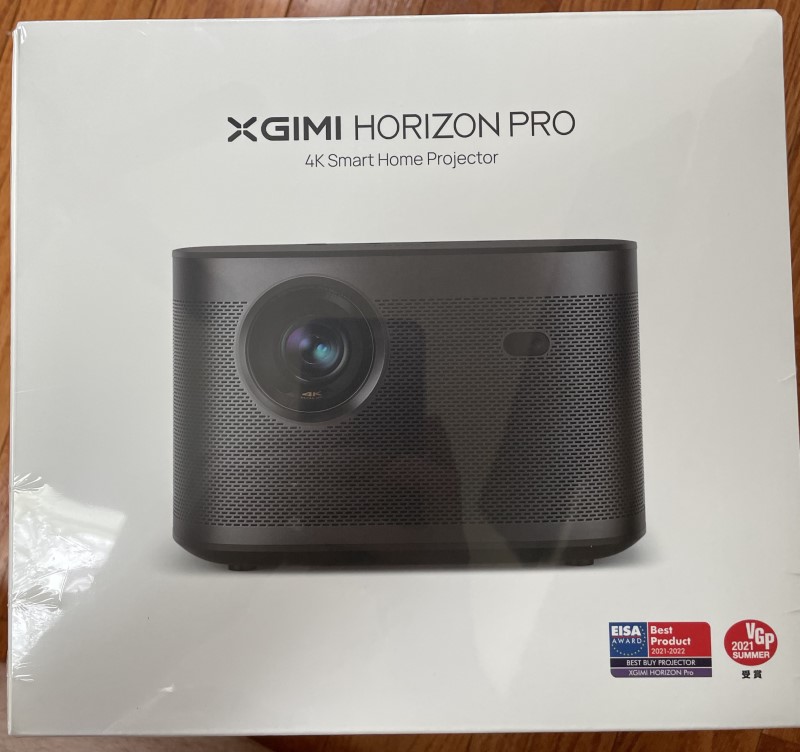 The projector is elegant with aluminum casing on the sides and a plastic top and bottom.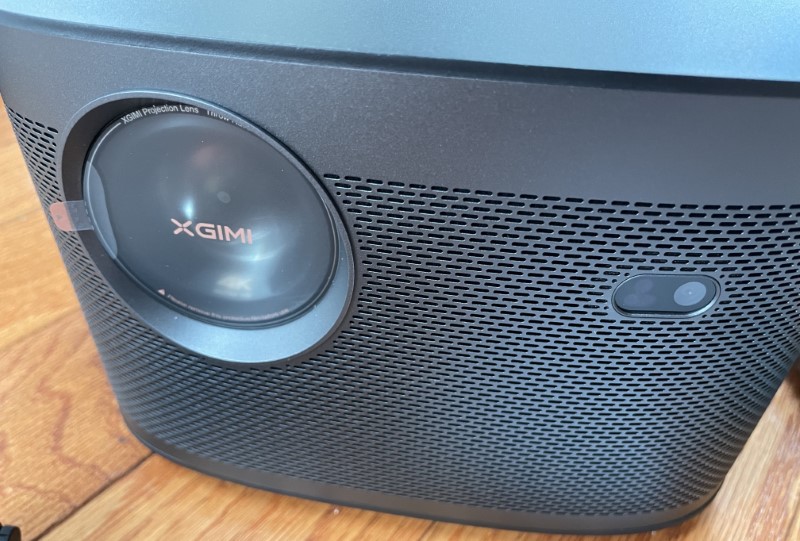 The lens is digital zoom only.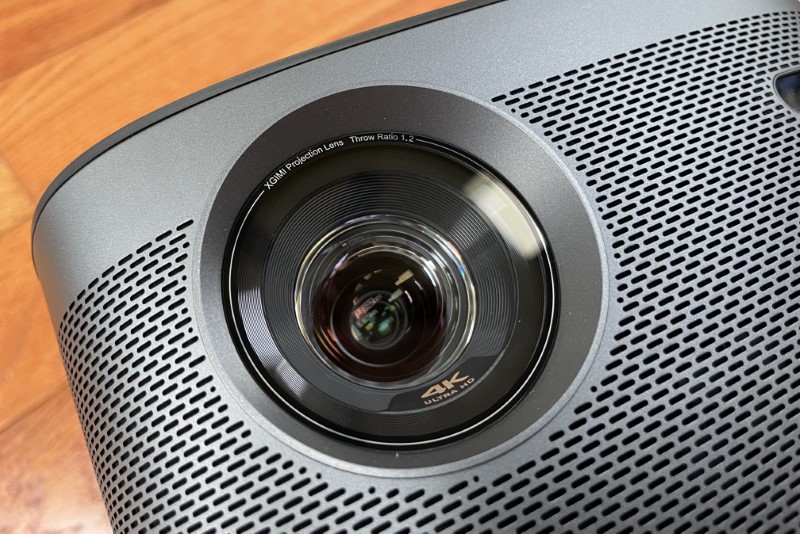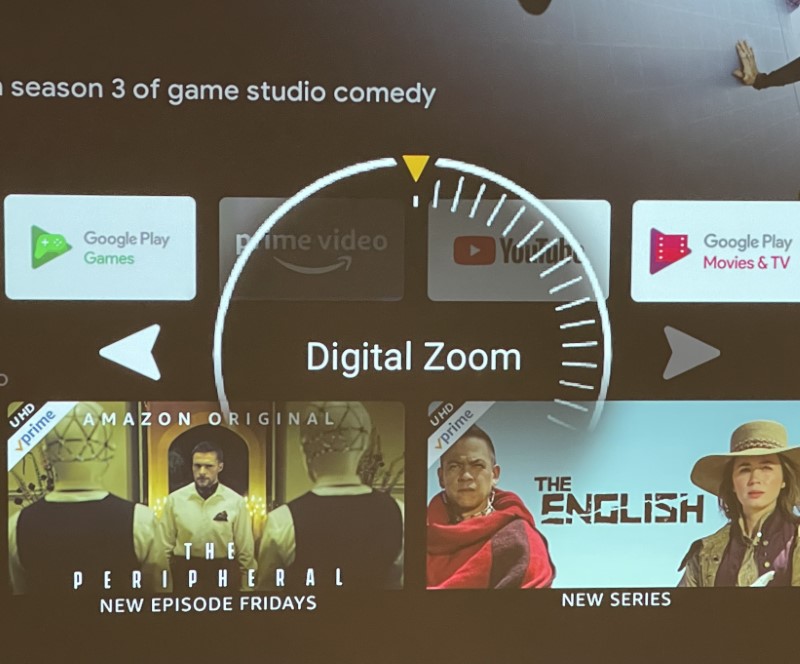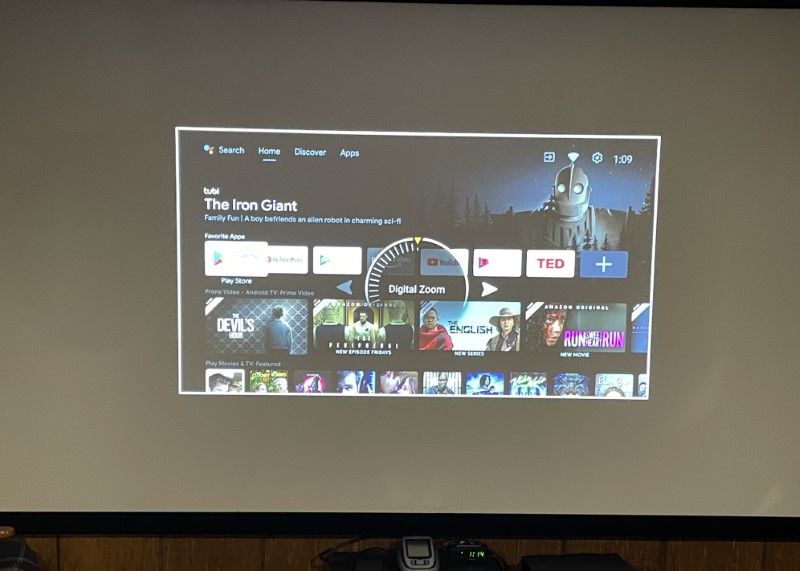 The rear ports are power, optical, two USB-A, one HDMI/ARC, one HDMI, one LAN, and one 1/8" audio jack.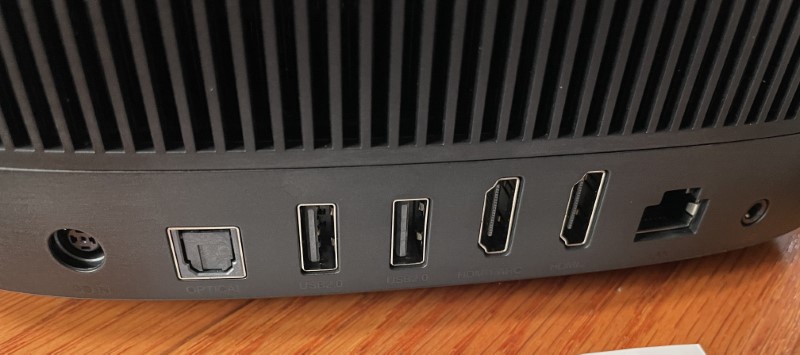 The power supply is a beefy power brick with an IBM-style power cord. In my case, the projector will be located in a home theater with a drop ceiling so there's no concern about where to hide it.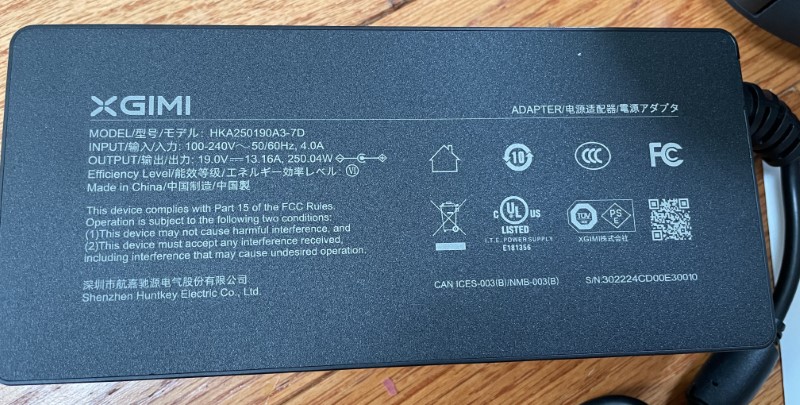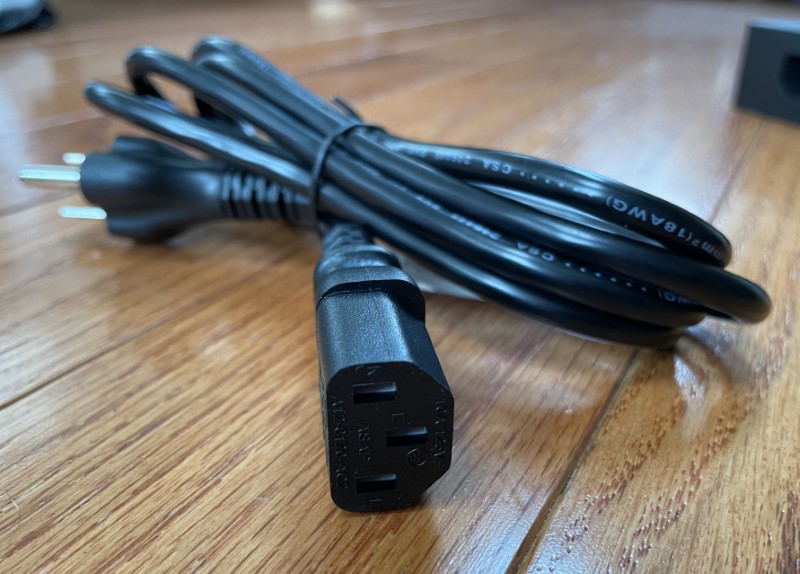 Atop the XGIMI Horizon Pro 4K Video Projector are four buttons: power, ">," "+," and "-".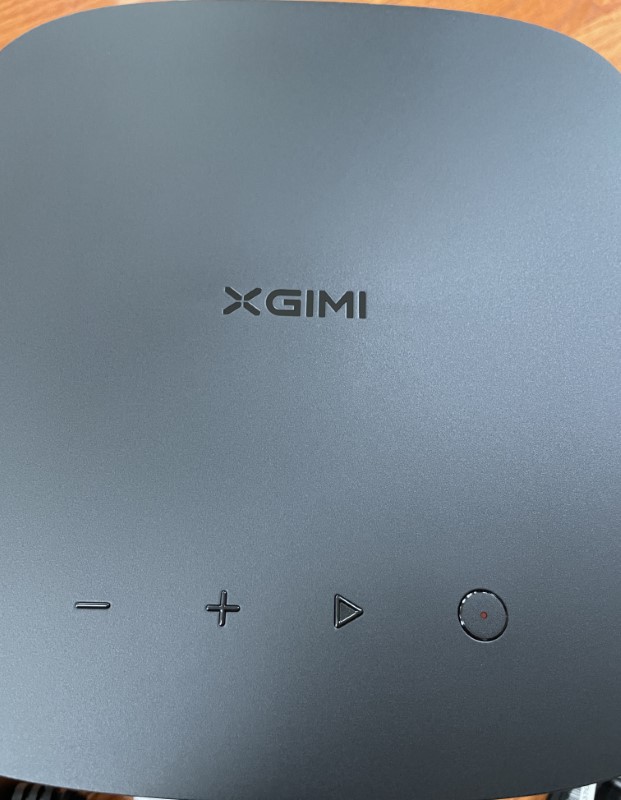 Don't lose this remote control! Because there are so few buttons on the body of the Horizon Pro, the remote is essential. Plus, the remote is exclusively Bluetooth. This was a little disappointing because I still use Philips Pronto remotes for my home theater controls due to their ability to custom program and planned to integrate the XGIMI projector into my existing setup. I suspect the lack of an IR remote might be a detriment to some home theater buffs.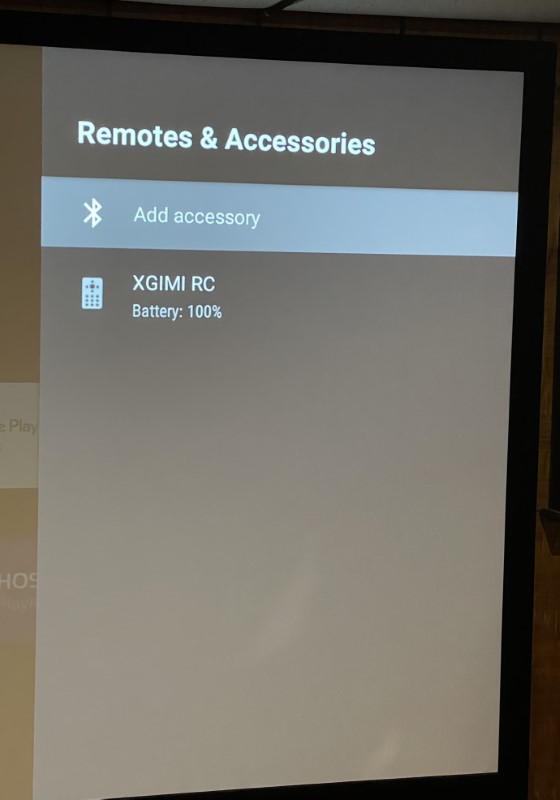 You'll need to feed the remote three AAA batteries. The battery holder pops out like the missile on the never released rocket-launching Boba Fett action figure. Fear not! It's too big to be a choking hazard and doesn't eject with much force, but use caution because it would be a pain to lose it in the couch cushions. I like the battery holder style, but without it, the remote is dead in the water. Nope, duct tape isn't going to help – some of the conductors are onboard the battery holder so taping the batteries if the holder becomes lost or damaged won't fix the remote. Boba Fett would probably be irritated if he lost his missile. A collector definitely would. Don't be an irritated Boba Fett and keep your remote in a safe place.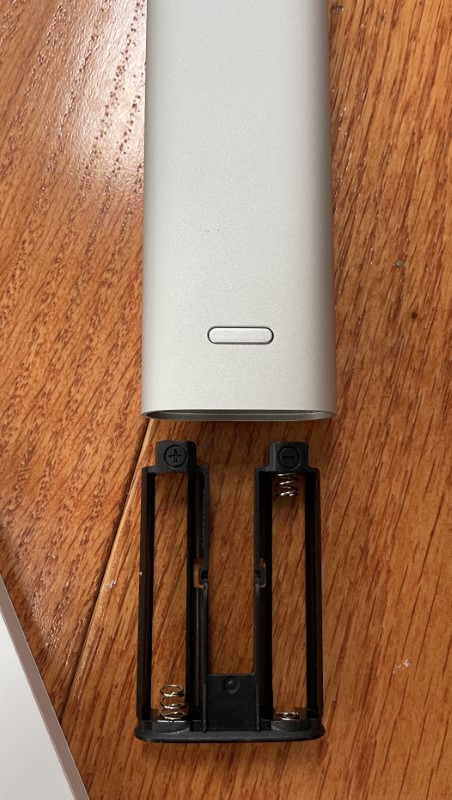 Pairing the remote with the XGIMI Horizon Pro 4K Video Projector is easy, After powering on the projector, press the "back" and "home" buttons at the same time until the indicator light flashes. A handy-dandy button unleashes Google Assistant. I was able to use voice commands to control the Horizon Pro.

For permanent home theater use, placement is critical. My screen is 120" diagonal. Thankfully, Projector Central has a calculator for throw distance here that takes much of the guesswork out of the task.  Thank you, Projector Central! My screen-to-projector distance is 10.5 feet.
Powering up the Horizon Pro for the first time, startup screens glide through the automatic settings, connecting to wifi, logging into my Google account, and general setup. Initially, I placed the projector on a tripod, but it was rapidly apparent the Horizon Pro would be my home theater's new cornerstone. The operating system is Android 10.0.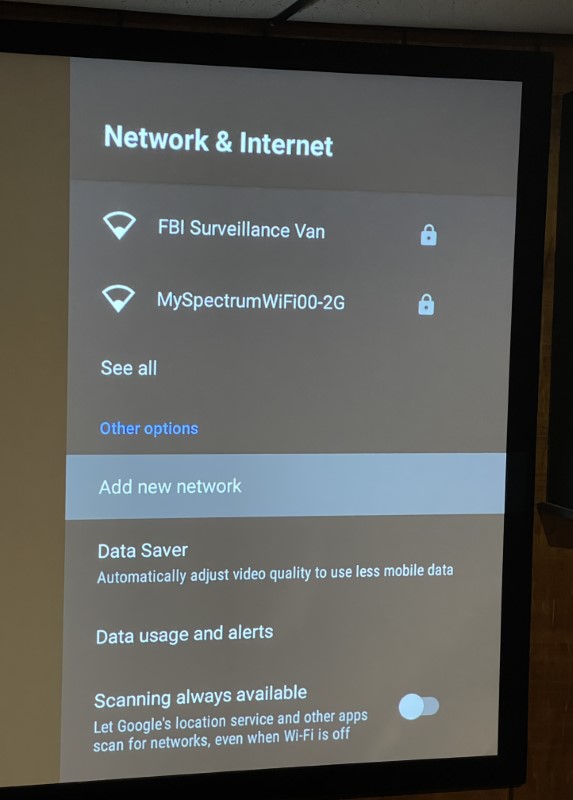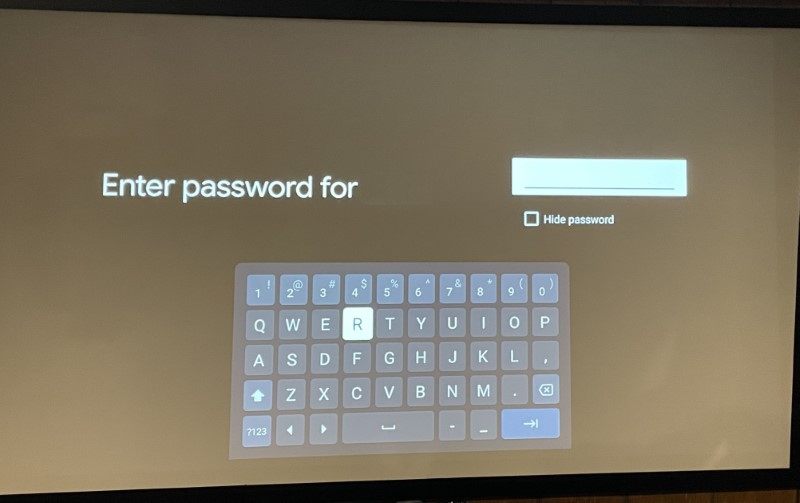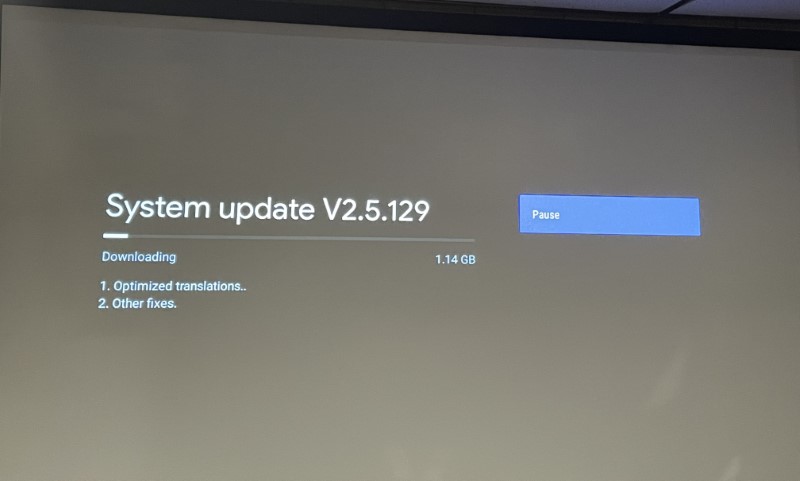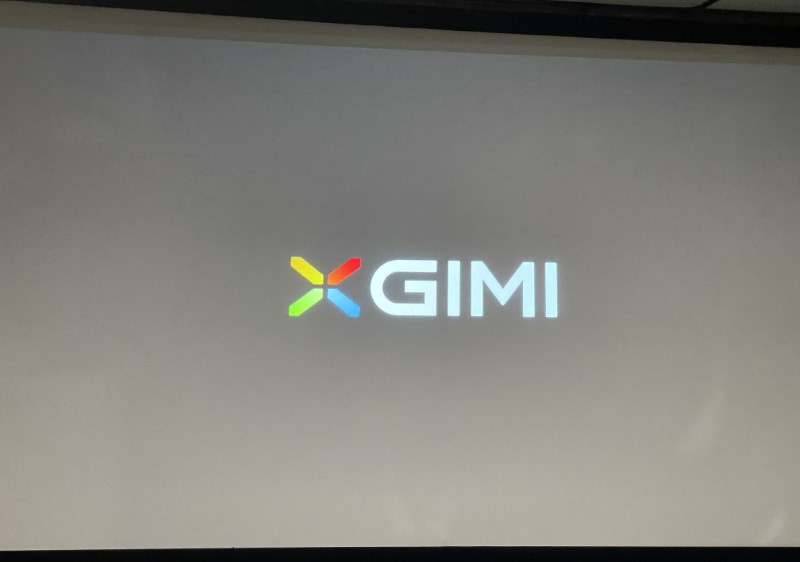 If you plan to use the XGIMI Horizon Pro 4K Video Projector for a mobile office, or back-yard movie, the auto keystone, and focus are excellent. I tried to improve from the automatic setting and succeeded in doing nothing but wasting my time – the automatic settings work remarkably well and did not need my fiddling. Bravo to you, XGIMI!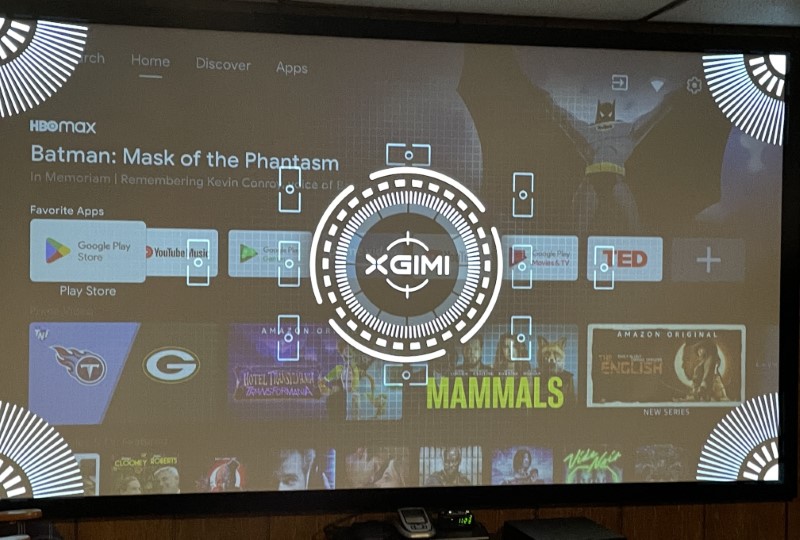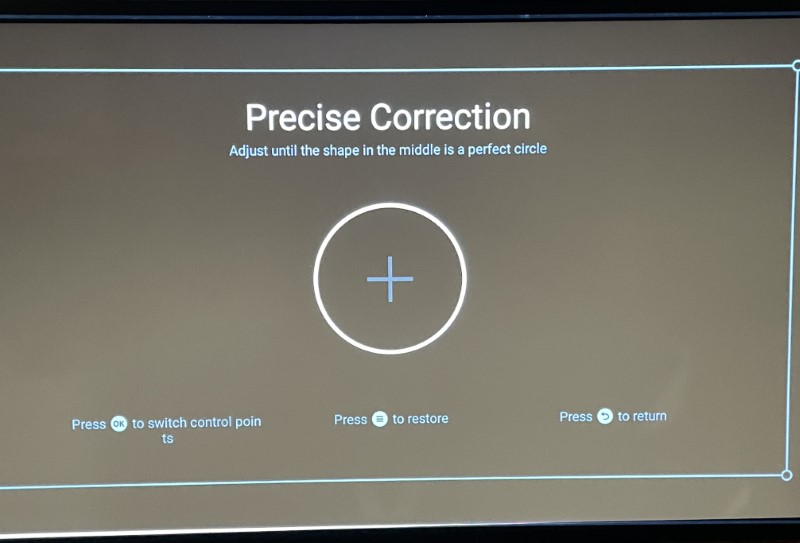 An interesting feature is "Obstacle Avoidance." This is an interesting beast and detects when an object is placed in the Horizon Pro's beam path. If something is detected, the image is digitally manipulated to avoid the object. I can imagine this might be useful when using the projector in unpredictable environments or at odd angles, but in a home theater environment, this function likely won't be used.
The out-of-the-box picture settings were good and produced an immediately watchable image and I did exactly that – I watched about an hour of various content from several different sources. Oh, so nice.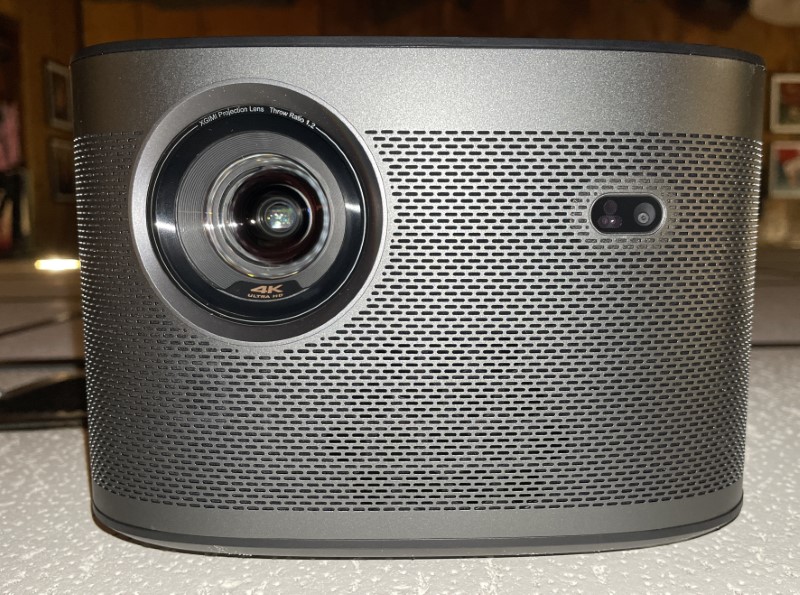 The projector arrives pre-loaded with lots of different streaming options.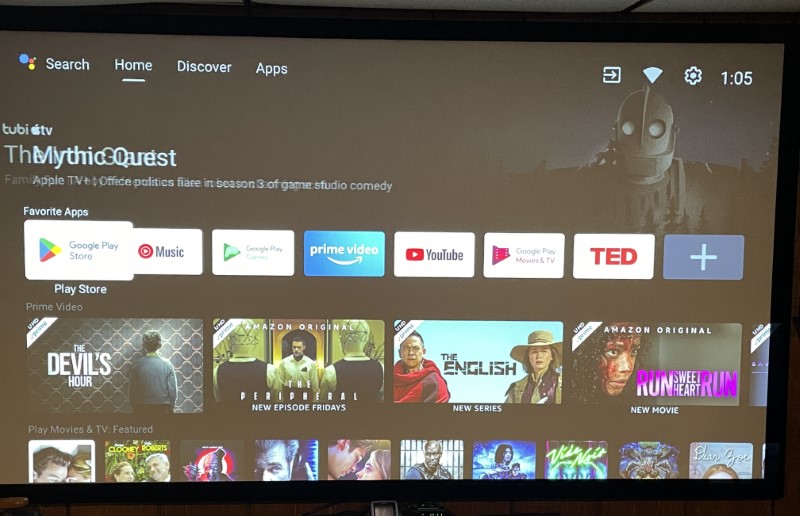 Unfortunately, I could not get Netflix to play content, despite being prominently displayed in literature. See note at the end of the review regarding the Netflix issue.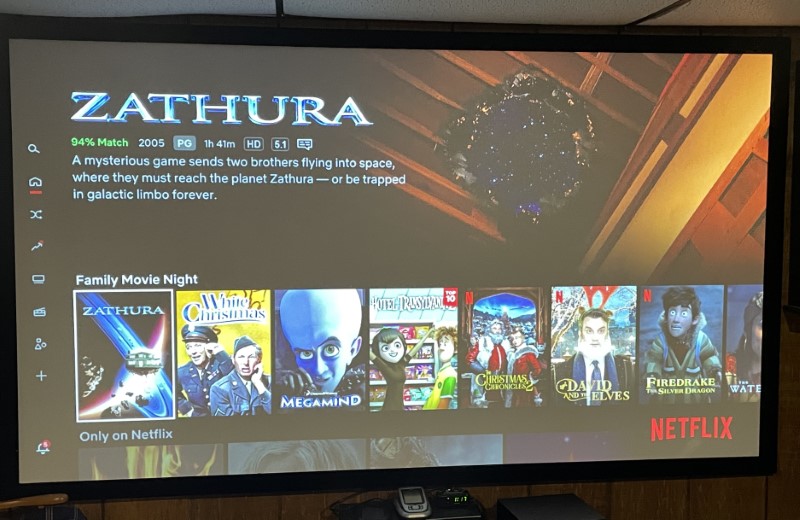 The software will allow login to Netflix, but titles refuse to play. For me, this wasn't a big deal because I prefer to use a Roku Ultra for my home theater's streaming needs.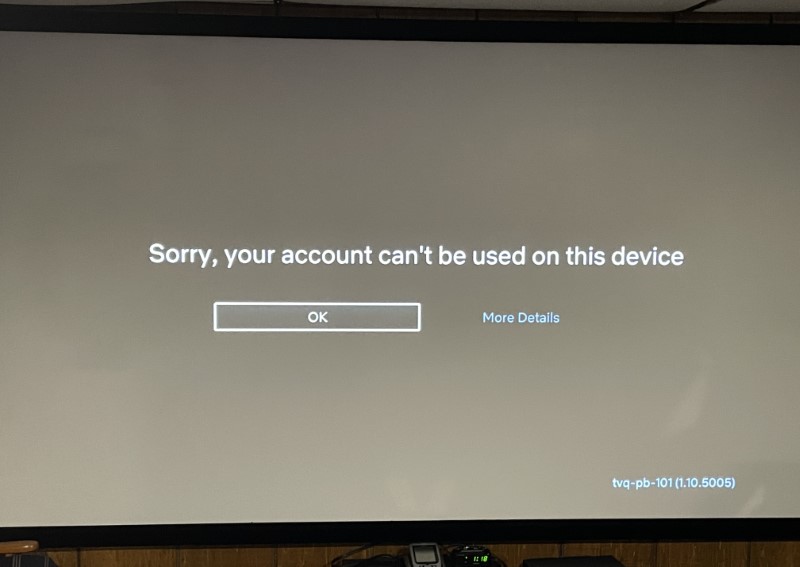 Conversely, Amazon Prime, Disney Plus, Hulu, and HBO Max had no issues.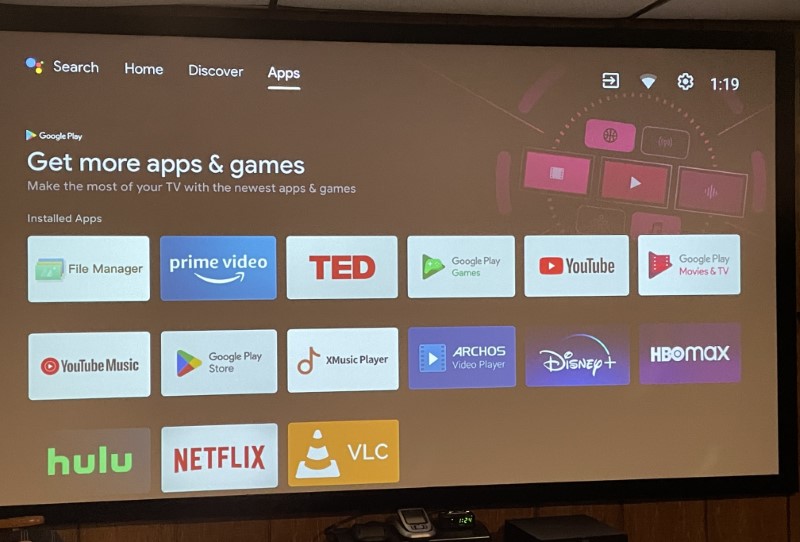 The XGIMI Horizon Pro 4K Video Projector's two HDMI ports made it easy to connect to my existing system.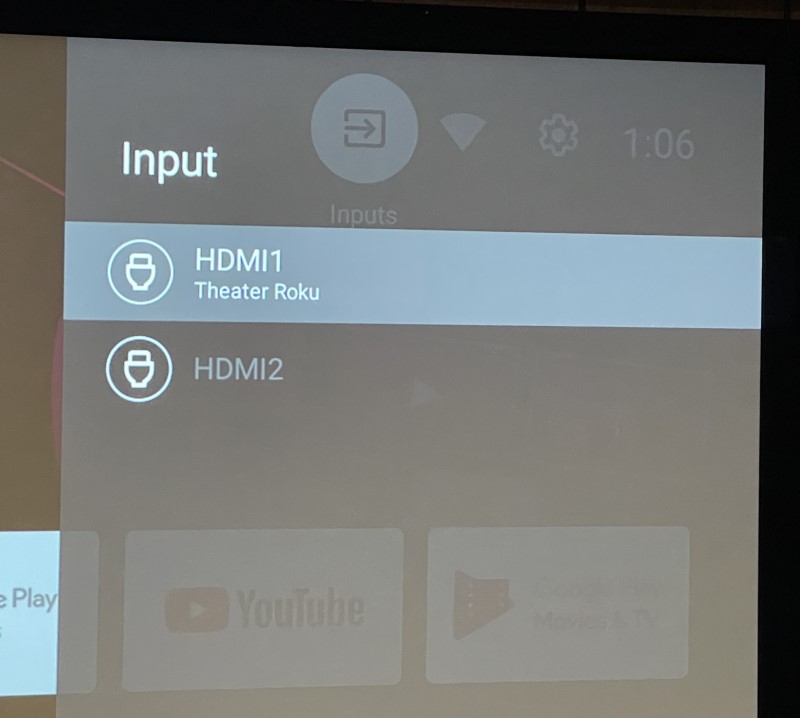 At this point, I took the time to mount the projector to the ceiling where it will stay. The projector immediately recognized it was inverted and corrected the image automatically. Slick!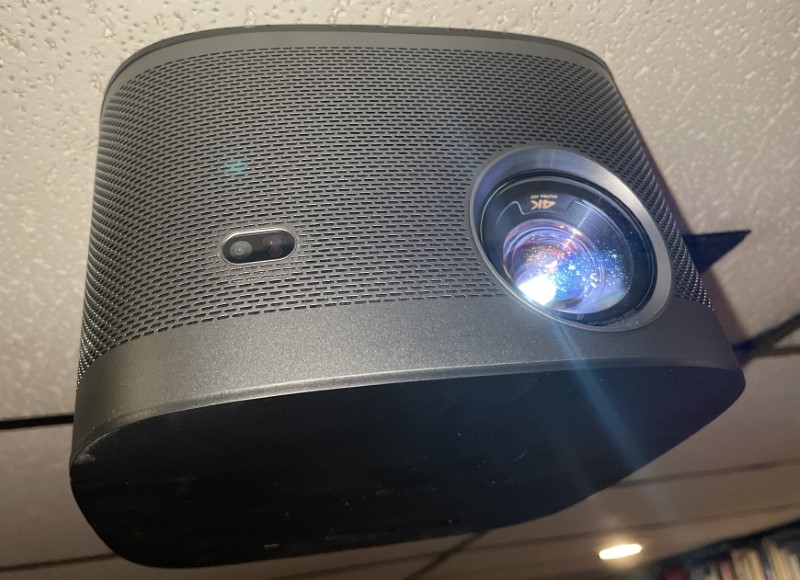 If you are the fiddling type, the projector's menu allows customizations.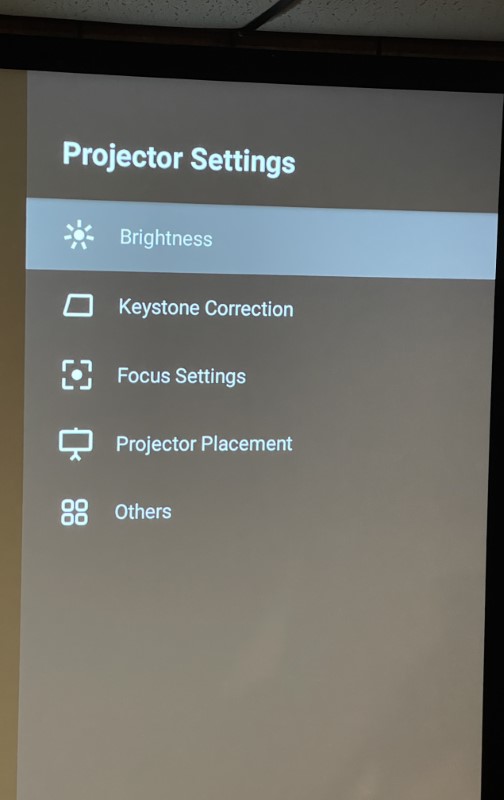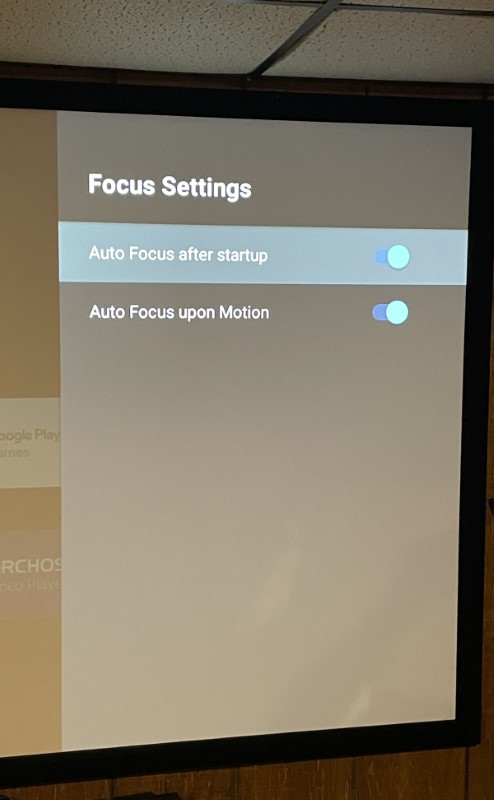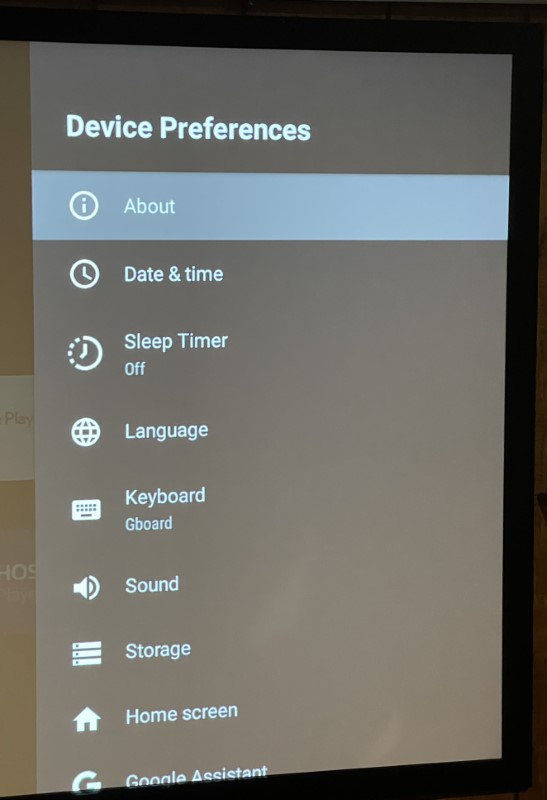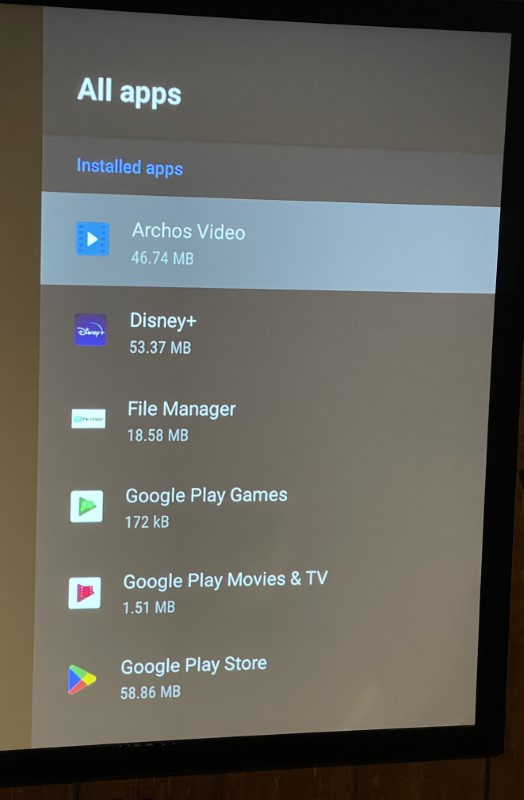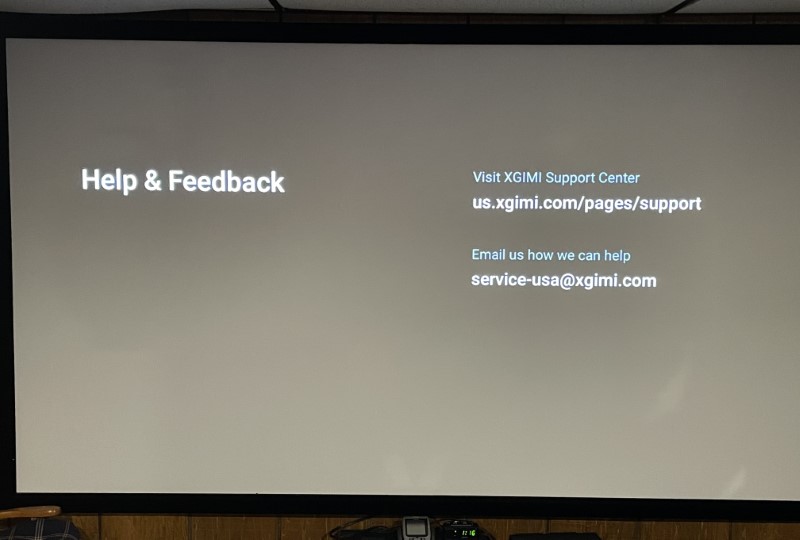 I'm a huge movie fan and try my best to recreate the cinema experience at home so I spent some time following the THX calibration process I've learned to appreciate. I understand there are different preferences and settings, but this one has worked well for me. As soon as calibration was completed, I took great joy in watching "Black Panther" in 4K. The colors were brilliant, I did not notice any artifacts, distortions, pixelation, or other image issues – nothing but filmmaking bliss.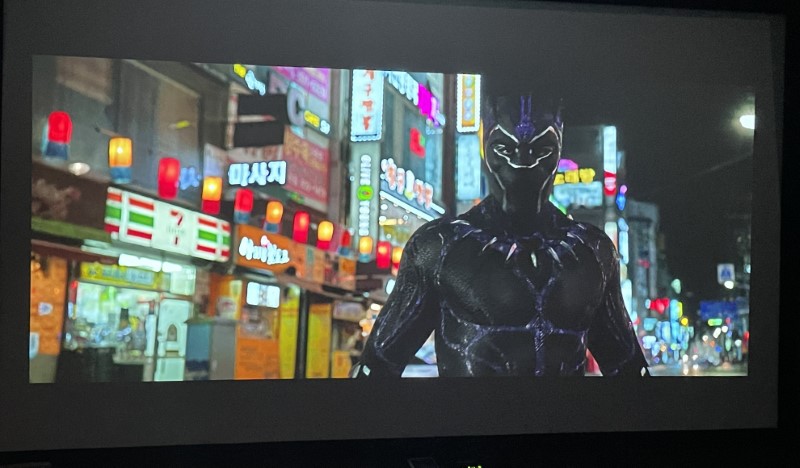 The day after, my wife and I went to the cinema to watch "Black Panther – Wakanda Forever" on opening day. Don't misunderstand – nothing can substitute for the "big screen" experience, the smell of popcorn, and drinking a gallon of cola while surrounded by strangers, but… There is MUCH to be said for the comforts of home theater. At home, I didn't have to deal with that annoying jerk that pulled out their cell phone a dozen times and held it at face level with the brightness set at maximum. (Please, if you need to take a call or use your phone at the movies, step out of the room. When 200 people are spending their money to enjoy a film, you are not the feature attraction.)
At home, no patrons were treating the third row as their living room and having a high-volume discussion during the previews. As a bonus, if I need to excuse myself, the press of a button will pause the action until my return.
Audio from the XGIMI Horizon Pro 4K Video Projector can be supplied to the amplifier or processor of your choice through the HDMI port, optical output, or 1/8-inch stereo jack. My home theater has seven-channel surround sound and two subwoofers, so I didn't need to use the Horizon Pro's built-in eight-watt speakers as I have it installed, but, I was impressed with how well they sounded as a stand-alone system. To add to their utility, the Horizon Pro can also function as a Bluetooth speaker.  Nice touch.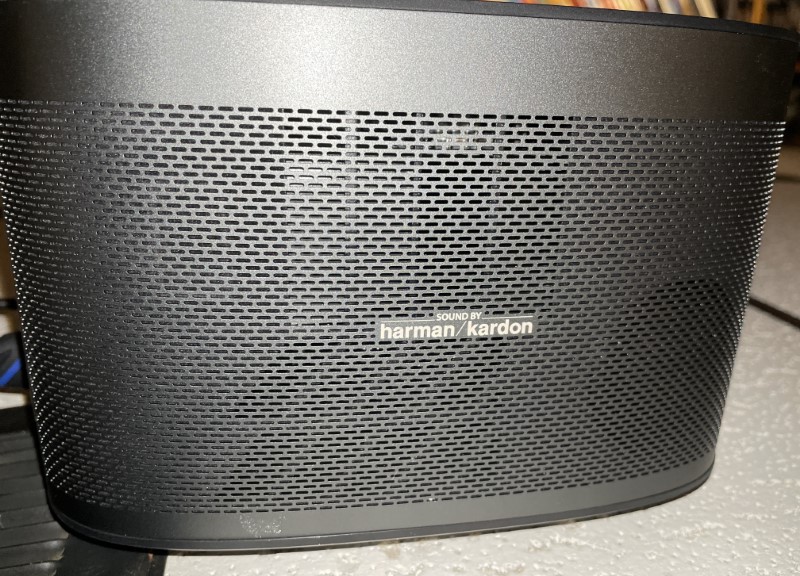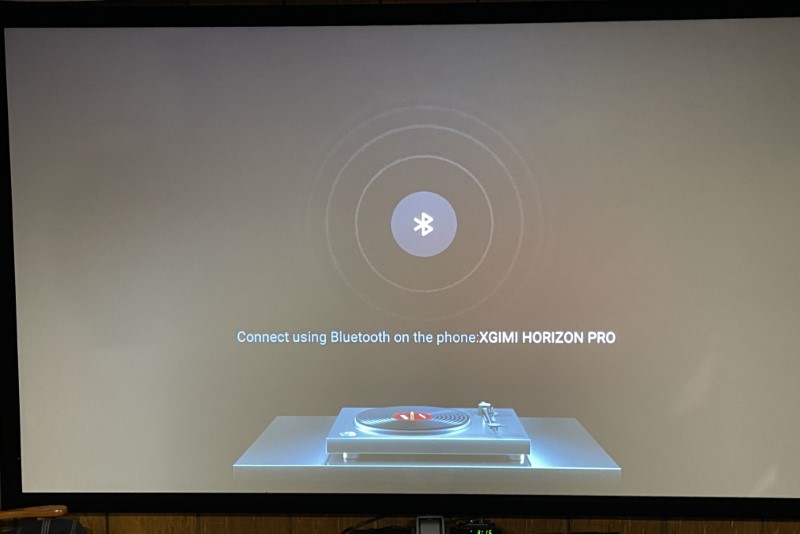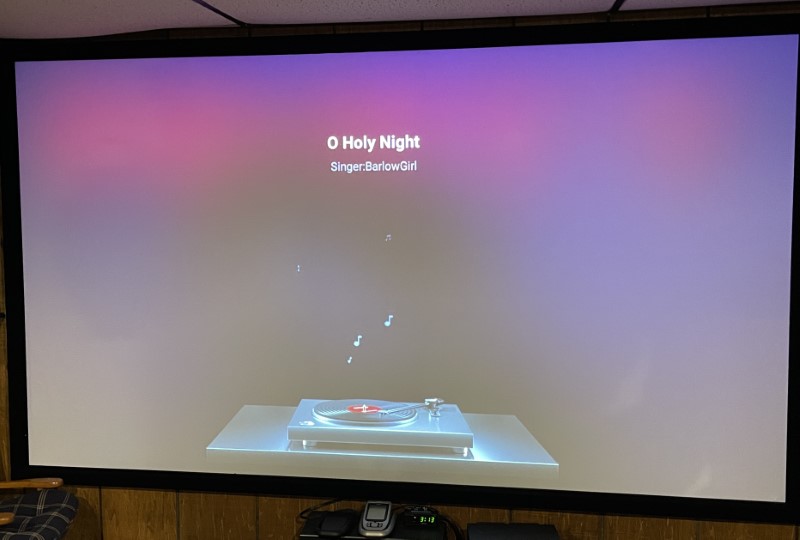 To add utility, there are two USB-A ports. I was able to load a few movies to a memory stick and play them using the remote to navigate the menus.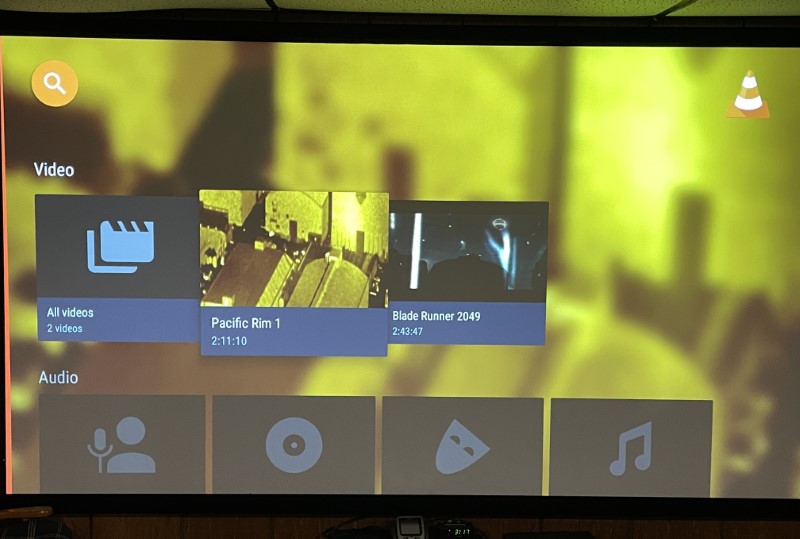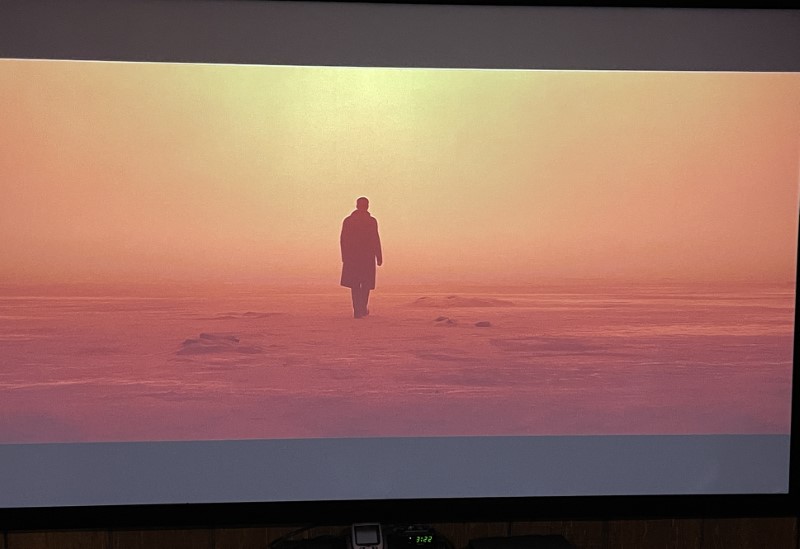 Chromecast is built-in should that be your preferred medium.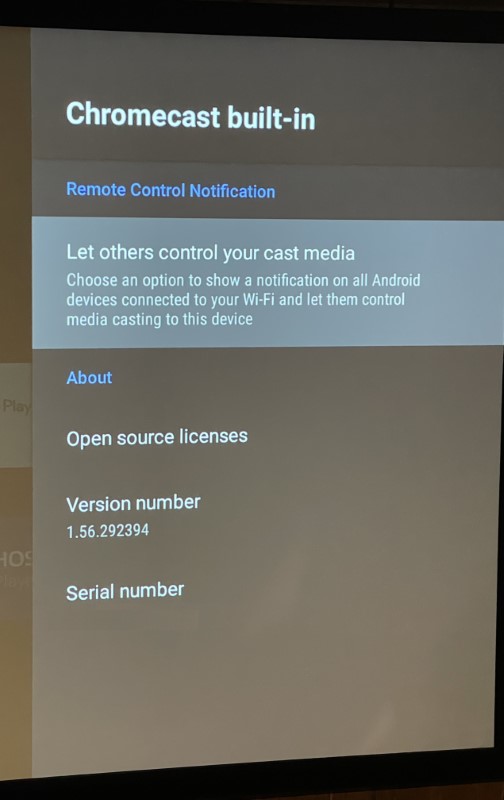 What I like
The autofocus and auto keystone functions work very well
Thrilling resolution and clarity
Great sound from the built-in Harmon-Kardon speakers
What I would change
Implement infrared remote control capabilities
Where's my Netflix? 🙂 <- see note below…
Final thoughts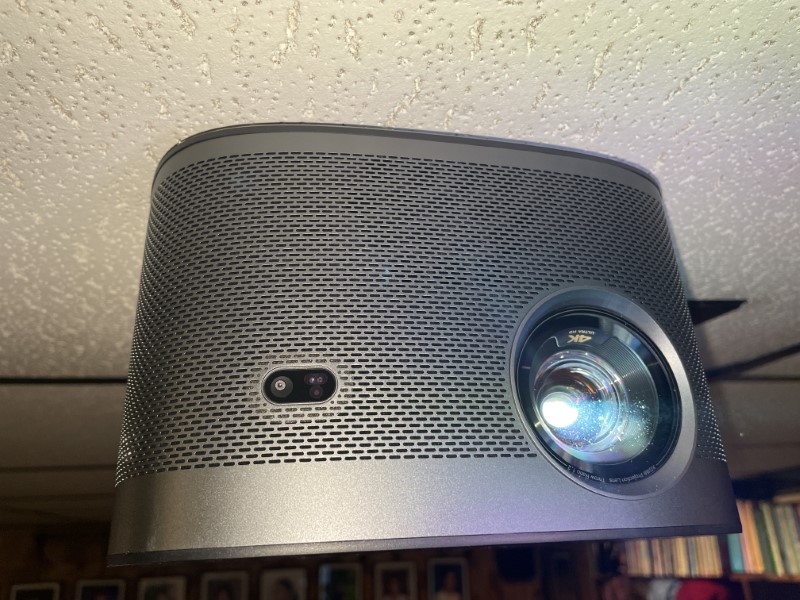 No, I'm not giving up on my local cinema, but after shelling out more than $60 for two tickets of entertainment (yes, we usually get popcorn and drinks), the economy and convenience of a home theater are utterly delightful! With its excellent features, resolution, and vivid color, the XGIMI Horizon Pro 4K Video Projector offers solid performance and is the new flagship of my home theater. Thank you XGIMI!
Note about Netflix issue from XGIMI:
Netflix only authorizes very few projector brands so far. However, we know that Netflix is very important, especially for our European customers, so we are already working on a solution and we are in discussions with Netflix to provide a smooth user experience. For now, we recommend using our Desktop app to stream directly with the projector or streaming devices like the Fire TV stick or a Google dongle for the best user experience, the workaround is stable and super easy.
Note: this projector is currently on sale with a 33% discount on both XGIMI's site and Amazon at their lowest price ever. The Horizon Pro will have a 33% discount, which brings the price down to $1275 (original price is $1899), and this special pricing will last until Dec.2nd, 2022.
Price:  $1899.00 (see note above)
Where to buy: XGIMI and Amazon
Source: The sample for this review was supplied by XGIMI.