We use affiliate links. If you buy something through the links on this page, we may earn a commission at no cost to you. Learn more.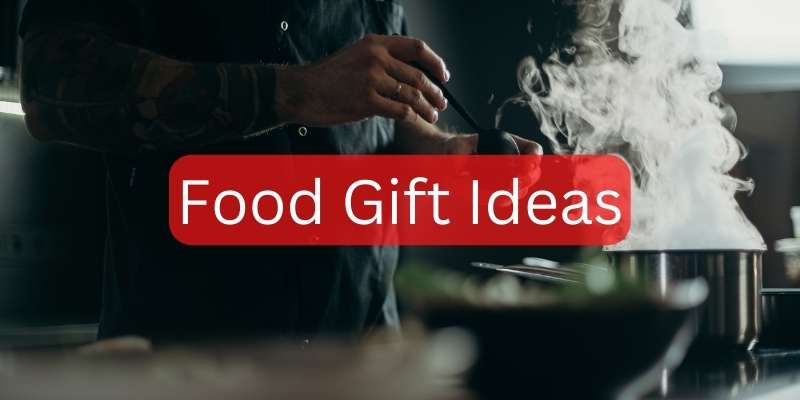 ARTICLE – Here are our gift ideas for cooks, grillers, and foodies.
Walker's Shortbread Cookies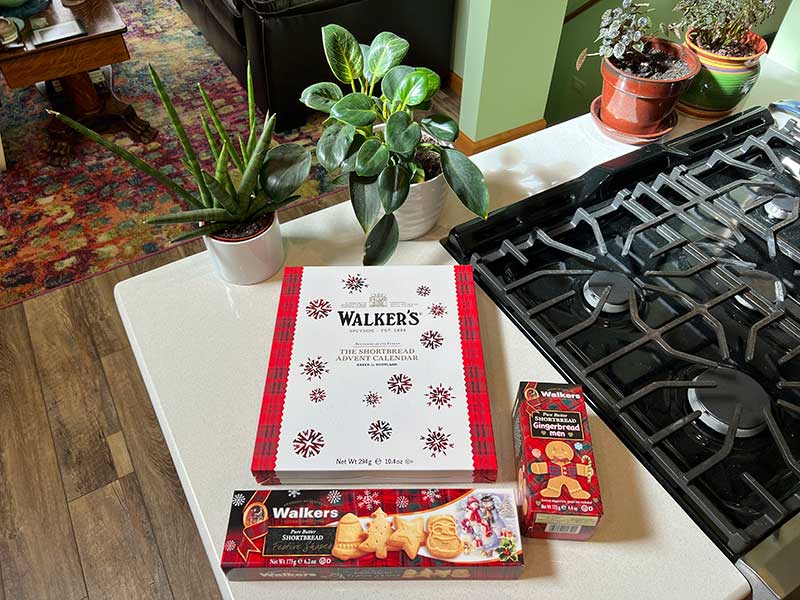 A package of Walker's shortbread cookies is sure to bring the holiday spirit and a smiling face to anyone who receives them. These are some of my all-time personal favorite cookies because they not only taste delicious but they are made with the best ingredients.  Available in a variety of shapes and packages, my favorites this year are the 2022 Limited Edition Advent Calendar which features 24 assorted cookies that you can start enjoying on December 1st with this fun calendar. Each Calendar features 6 different cookies including 8 thin Shortbread Fingers, 4 Mini Chocolate Chip Shortbread, 4 Shortbread Hearts, 4 Salted Caramel Squares, and 1 Shortbread Star. I also love the Walker's pure butter Festive Shapes selection because they remind me of being a kid with Santa and other Christmas shapes. And of course, it wouldn't be the holidays without their gingerbread men cookies. Yum!
Price: $5.49 and up
Where to buy: us.walkersshortbread.com
MeatStick Mini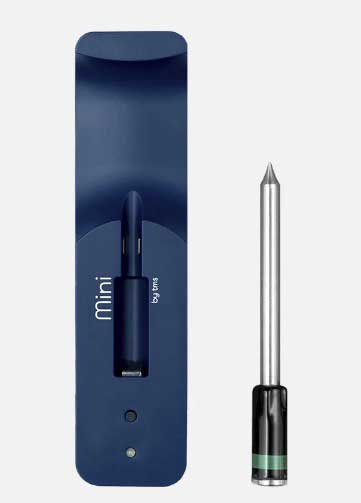 Aspiring chefs and everyday cooks alike need a fast and easy way to monitor the temperatures of meat whether it's in the oven or on the grill. MeatStick thermometers make cooking steak, chicken, fish, and more a snap because there are no cables to get in the way. Pair this smart thermometer with the MeatStick app and you will know exactly when it's time to eat even if you're in a different room! The ceramic handle can withstand temps up to 572°F so it's safe to put in the oven, grill, air fryer, and more!
Price: $69.99
Where to buy: themeatstick.com
211 Waterloo curated gift boxes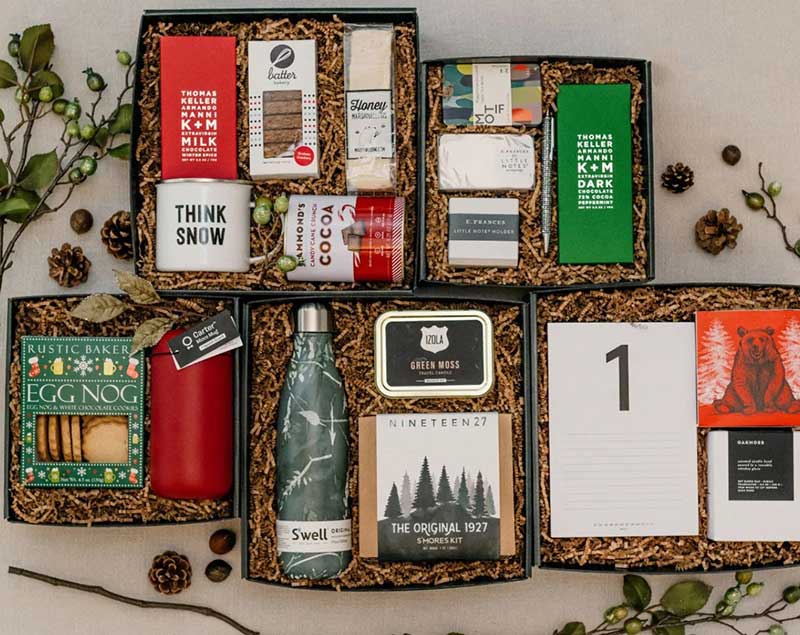 If you are stumped on a gift to get for a friend, co-worker, or family member who already seems to have everything, then you need to check out 211 Waterloo's curated gift boxes. They are wonderfully pre-packaged selections of gifts that are sure to make anyone happy. You can choose from a large variety of categories for people who love cocoa, coffee, chocolate, cocktails, and more! Each box is hand packed so all you'll need to do is wrap it up and put the gift card on top! Prices vary per box, but start as affordable as $48 and go up to $160.  Make shopping easier by visiting 211towaterloo.com
Mr. Kipling snack cakes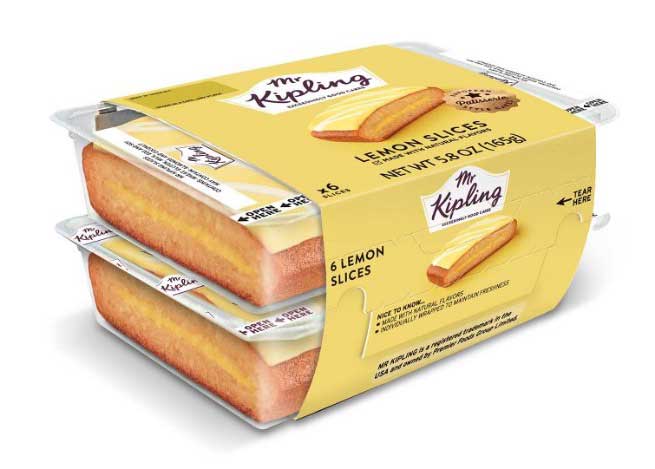 Here's a great stocking stuffer idea for the people on your list who have a sweet tooth (or two). Mr. Kipling snack cakes come in 6 individually wrapped portion control-sized slices to make sure you don't overindulge in this sweet treat. Good luck trying not to eat the whole package in one sitting (yes, they are that good). Mr. Kipling is an iconic British cake brand for over 50 years and just launched in the USA this year with its snack cake slices in four flavors that include: Lemon, Chocolate, Vanilla, and Salted Caramel.
Price: $3.49
Where to buy: Target.com
Revolution Cooking Panini Press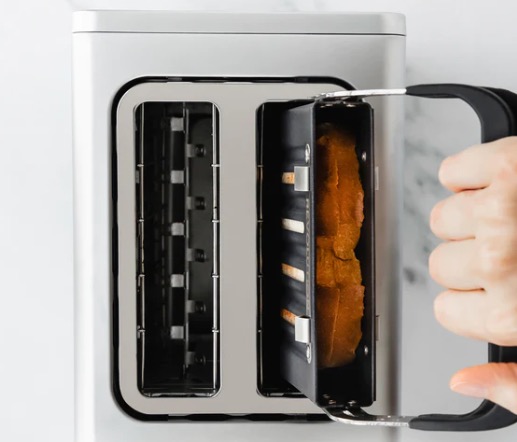 A panini press is one of those kitchen gadgets that you didn't know you needed until you have one. This is especially true if you enjoy your sandwiches toasted to perfection. The Revolution Cooking Panini Press is designed to work best in Revolution's InstaGLO toasters because those toasters have a special panini mode. But don't worry, it should work fine in a standard toaster too. Use it to make fresh quesadillas, melts, and many other delicious hot sandwiches of your own design. The press is easy to clean and better yet, it's dishwasher safe (yay!) Need any other reason to try one? How about the fact that it ended up as one of Oprah's favorite things for 2022! So you know it's got to be good!
Price: $79.95
Where to buy: revcook.com and save an additional $10 if you order from Amazon
Primal Kitchen gourmet
paleo

snacks and condiments

(#Sponsored #PrimalKitchen #BiggerBite #PrimalKitchenGifts)
Primal Kitchen's products like their avocado mayo and their ranch dressing feature the BEST ingredients that you can feel good about putting in your body like sea salt, organic rosemary extract, organic vinegar, but also organic egg yolks, and organic eggs. Their products take your recipes to the next level to energize your healthy diet while making sure your food is delicious. You can find Primal Kitchen products at Target, Walmart, Whole Foods, and other retailers nationwide as well as shopping directly from the Primal Kitchen website. If there's a foodie on your gift giving list, consider introducing them to this brand.
Price: $8.89 (ranch dressing) and $11.99 (avacad0 mayo)
Where to buy: primalkitchen.com
Nutr nut milk machine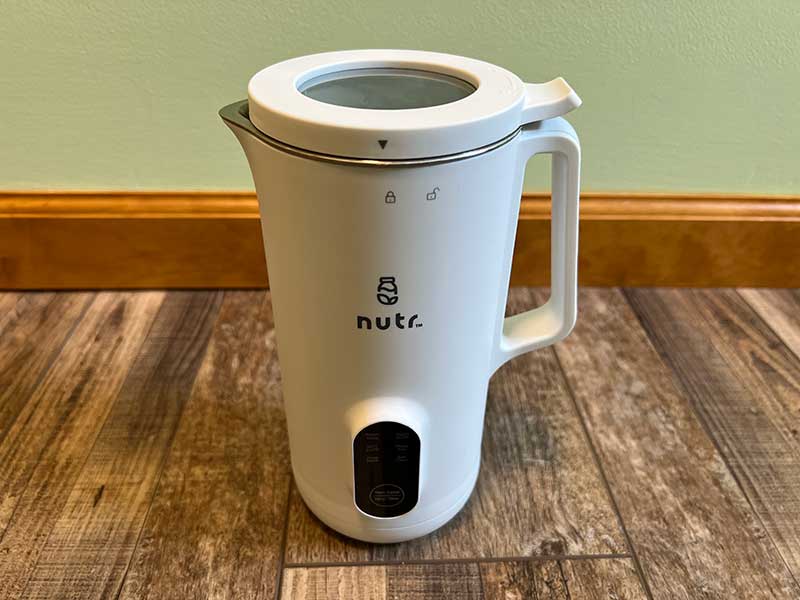 This is a great kitchen gadget that you can use to make fresh "milk", creamers, and smoothies out of nuts, grains, and seeds like almonds, cashews, coconut, oats, and more. Instead of buying milk at the grocery store that has all kinds of sketchy ingredients, you can make your own and know exactly what's in it. I like this device because it's affordable, easy to use, and doesn't take up that much room on your kitchen countertop.
Price: $169.00
Where to buy: thenutr.com and Amazon
Read: Nutr Nut Milk Machine review
Pizza Pack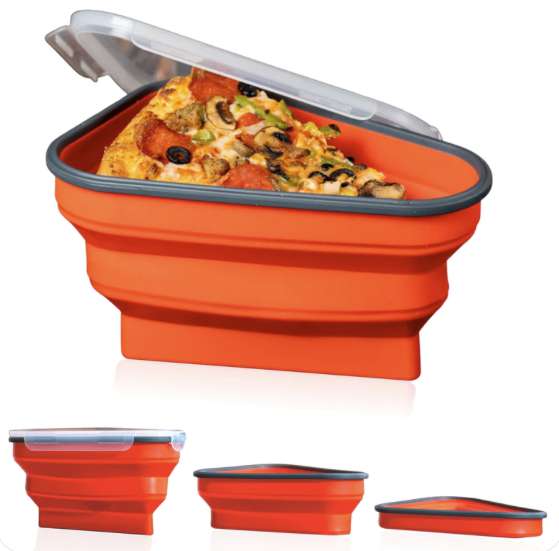 Here's a fun gift idea for the pizza lover on your list. It's the Pizza Pack and it's the perfect place to put your left over slices. It's like a Tupperware container, but it's expandable to allow slices to be stacked on top of each other to save space in the fridge. It comes with five little trays to separate the slices, which can be used as plates when reheating in the microwave or the toaster oven. The Pizza Pack is made of silicone and fits any slices up to 18 inches in size.
Price: $25.00
Where to buy: Amazon
Tervis Tumblers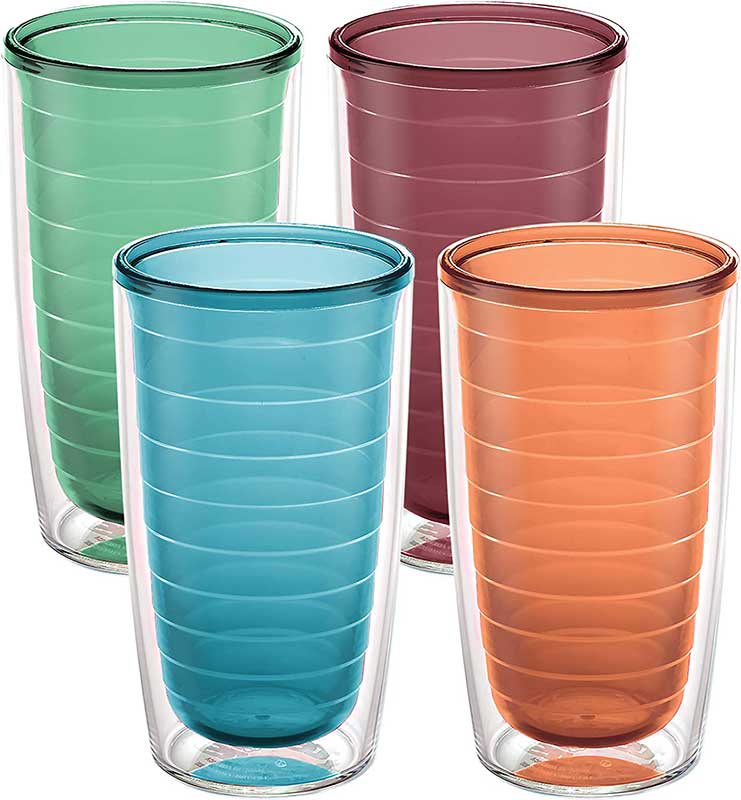 You might think that a tumbler would make a boring gift but I'm here to tell you that Tervis Tumblers are fantastic. We've been using the same 10 tumblers here at my house for over 10 years. We first discovered them while on a vacation in the Fort Myers area where there is an outlet store. Tervis has been based in Florida since the company started decades ago. These US-made dual-wall Tritan tumblers don't sweat with cold drinks and they are available in almost any color and design that you can think of. And if you can't find a design that you want, you can create your custom designs.
Price: depends on size and quantity but prices start around $10.99
Where to buy: Amazon