We use affiliate links. If you buy something through the links on this page, we may earn a commission at no cost to you. Learn more.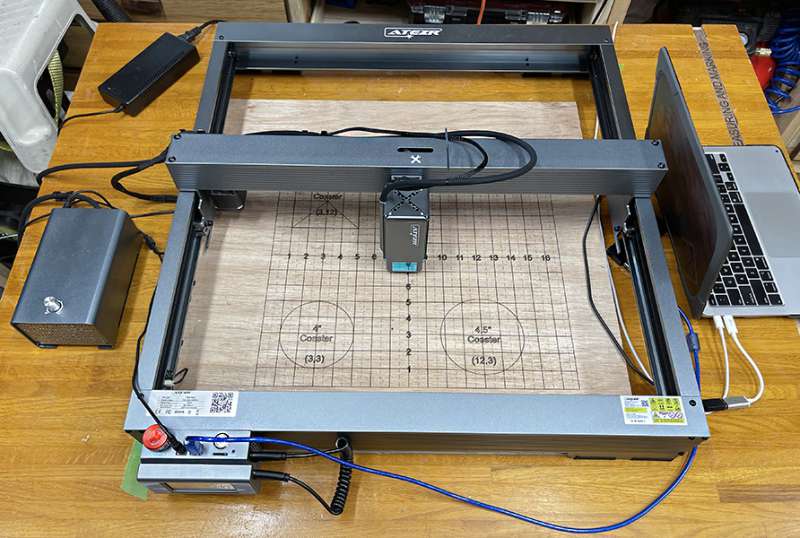 REVIEW – The Gadgeteer is a site for people who love gadgets (duh). Some of those gadgets will be common items and some may be the kind of gadgets that have limited appeal—except to those who can appreciate what it can do. Such is the case with the Atezr P20 Plus Laser Engraving Machine. 
This review is based on 2 months of use by me and my brother Pat Henderson—a woodworker who knows his stuff. 

What is it?
The Atezr P20 Plus Laser Engraving Machine is what it says; an engraver machine that uses a laser to engrave. However, the machine's name is misleading. It does more than that. The P20 will engrave different materials, such as wood (different kinds), paper, leather, ceramic tile, slate, and other materials. It will also cut paper, wood and even thin metal.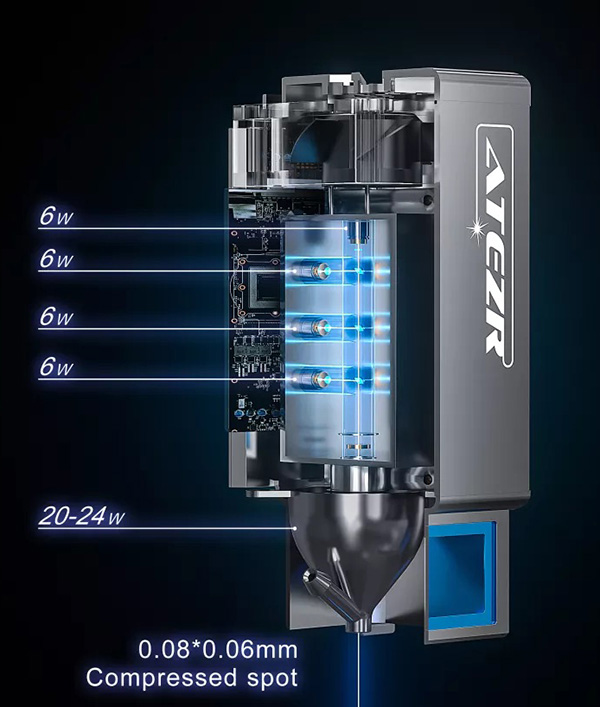 The Atezr P20 Plus laser engraver uses a 20-24 watt diode laser—made up of 4 6-watt lasers. Its working area is up to 430mm x 430mm—almost 17 inches square. It will cut solid wood (up to 15mm thick) in one pass at full power. It also will cut metal (up to .3 mm thick). 
As the laser cuts, Atezr includes an "Air Assist"—a separate attachment that blows away the debris as the laser cuts. It helps keep edges cleaner while cutting. Note that many other laser cutters and blowers are extra-cost options.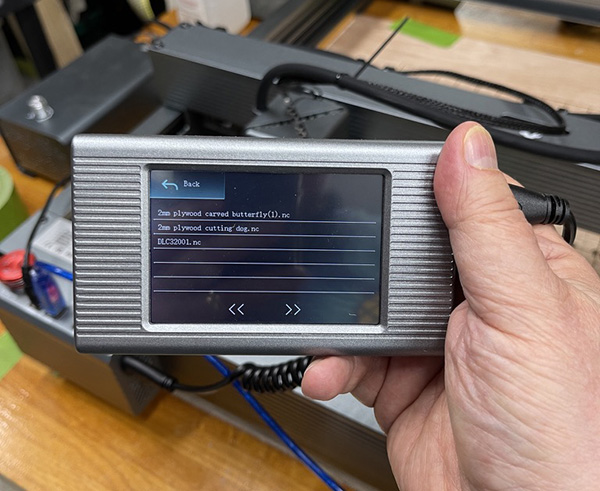 A removable 3.5 in. display screen offers basic operation controls. Atezr developed a mobile app to run the laser machine remotely with its built-in Wi-Fi connectivity and TF card slot. Atezr states that the app makes it easier for novices to operate the Atezr P20 Plus laser engraver and enable creativity without limiting users to one place. Maybe, but independent PC software is a better choice for getting better results. More on that later in the review. The P20 Plus is made for an area with plenty of ventilation—not for general household areas.  Proper airflow is a must.  

Specs
Engraving size: 430mm x 430mm
Power: 120W
Laser Power: 90W
Laser module output power: 20-24W
Spot size: 0.08mm x 0.06mm
Engraving accuracy: 0.01mm
Laser focal length: 40mm
Operating Systems: Windows/macOS/Android/iOS
Control Software: LaserGRBL; LightBurn
File Types: SVG/DXF/JPG/JPEG/PNG/BMP/TIF/CR2
Connecting interfaces: USB/Wi-Fi/TF Card
32-Bit Control board with Wifi
3.5-Inch Offline color touch screen

Design and features
There is so much we could say about the Atezr P20 Plus Laser Engraving Machine. However, The Gadgeteer is not a woodworking site, so we will concentrate on the high points (and some low points) of this amazing machine.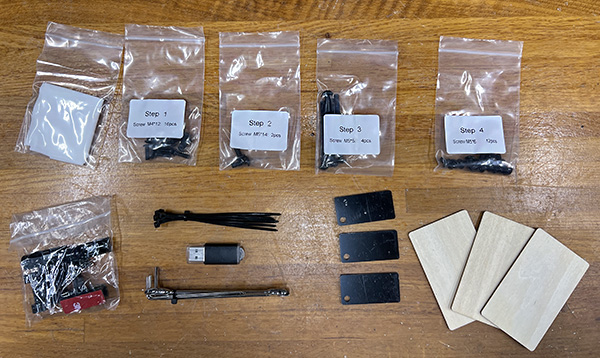 Assembly and setting up:
Assembly is not difficult, but instructions must be followed carefully. Assembly went flawlessly—kudos to Atezr. Note that Atezr provides only the exact number of parts—no extras. So don't lose any screws. However, all screws were in individual bags matching each step. As we said, easy.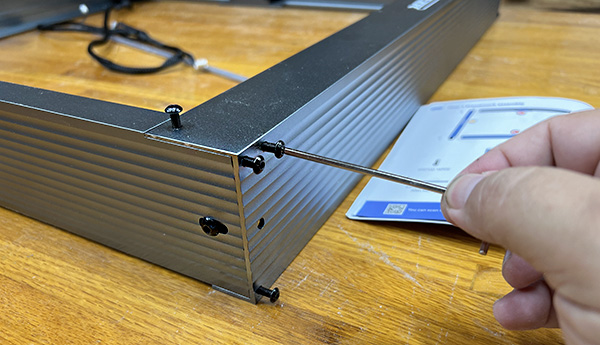 The parts fit perfectly together. There are 3 drive belts which can be a bit confusing to adjust tension, but make sense if you follow the instructions.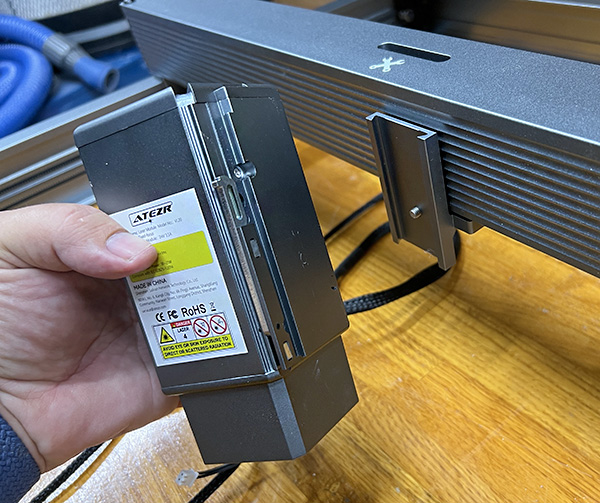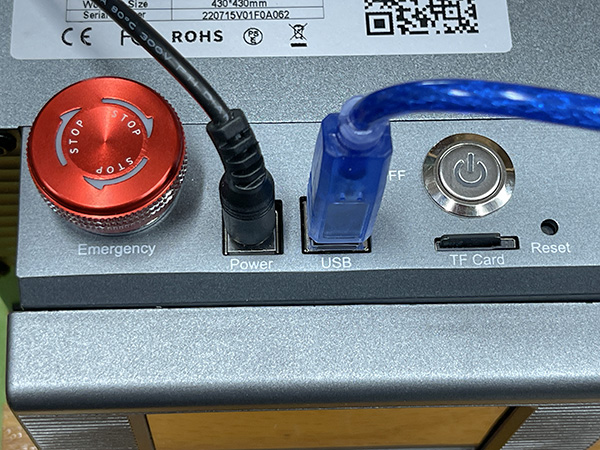 The remaining assembly and adjustments went smoothly with no issues. This included mounting the laser module, and cable management to help prevent cables from getting caught in moving parts. Again, follow the instructions and don't lose any parts.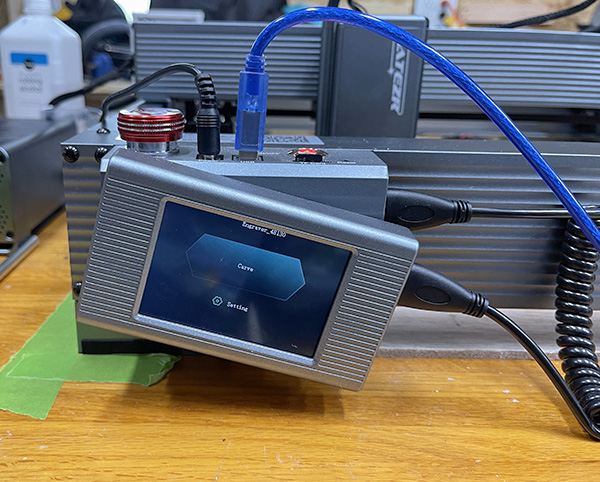 There are a couple of issues we came across with the Atezr P20 Plus laser engraver. The display magnetically attaches to the P20—only the magnets are not powerful. The HDMI cable it needs keeps pushing it to the side causing it to remain at an awkward angle.
Speaking about the display; it shows only minimal info—a shame because it's a nice color display with a touchscreen!  It's pretty much useless, especially once you start using software, such as LightBurn. In fact, we may just disconnect the display and put it away.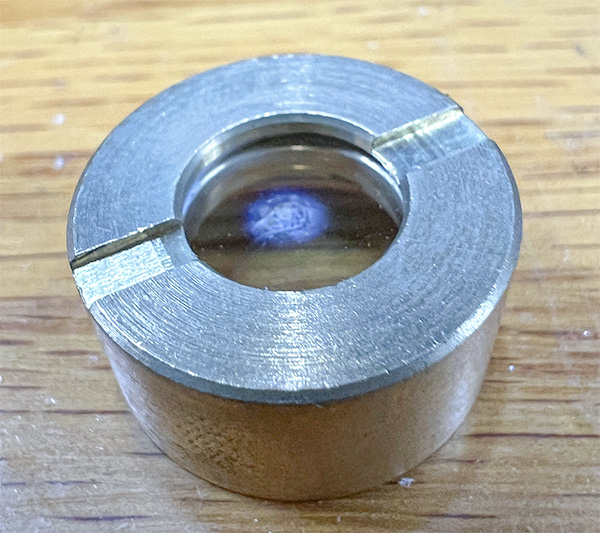 Then there is the laser's lens. Repeated use of the laser seems to be etching the inside glass layer that can be felt—it will not rub out. We are not sure if this is normal. It doesn't seem to affect the laser focus, precision, or quality of the etching. At the time of this review, Atezr does not offer replacement lenses, but may in the future.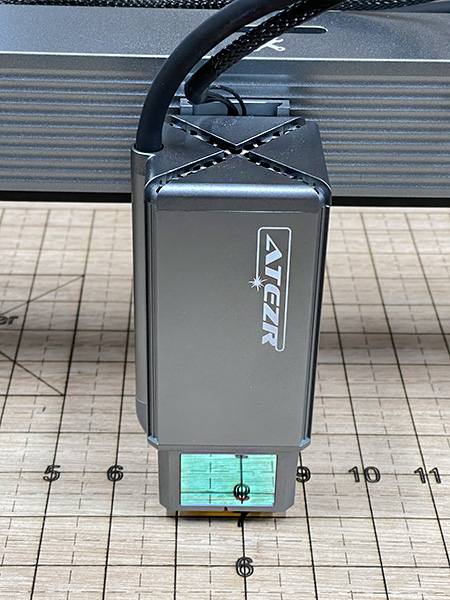 The laser module has a blue-tinted safety glass cover to protect the eyes while engraving. The downside is that the cover makes it more difficult to see the laser for precise positioning.
The Atezr P20 Plus laser engraver comes with a metal board (plate) used to protect the tabletop when cutting through the material. It worked fine but warped after one use. It was unusable after that. We recommend getting what's called a honeycomb panel, which works much better.
See the (speeded-up) video below for etching in action. The actual etching took about 3-4 minutes.
Operation and projects: 
So what can the Atezr P20 Plus laser engraver do? It depends on your expectations. A woodworker (like my brother) has found many uses. Not only have we personalized a few items and gifts, but we are also continually experimenting with what this engraver can do. For instance: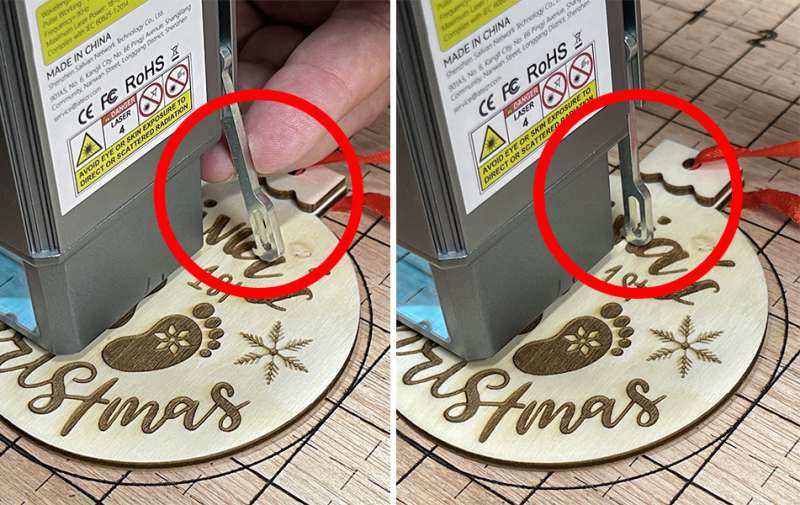 Before any engraving or cutting can happen, the laser needs to be focused on the material. Many other laser machines use what's called a spacer block that can be difficult to use accurately. The P20 Plus has an integrated kickstand making it easier to focus and increasing accuracy at the same time. It's a win-win.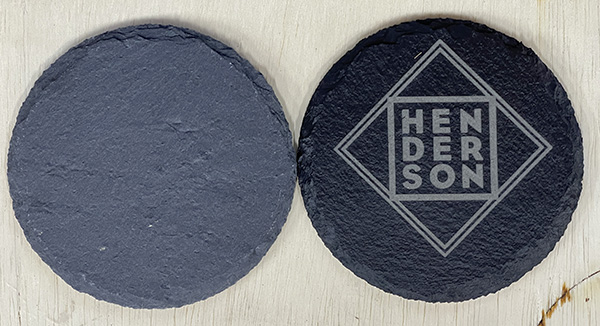 We've made personalized slate coasters, wooden Christmas ornaments, art for hanging, kitchen utensils, and even organization boxes!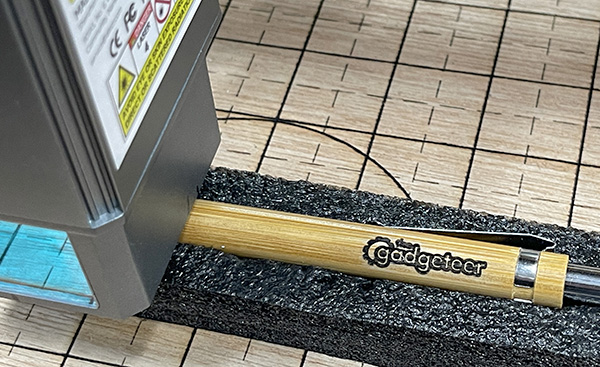 We want to engrave rounded objects (wine glass for instance), but that requires the optional Rotary Roller ($140 US). And yes, we plan to buy one in the near future.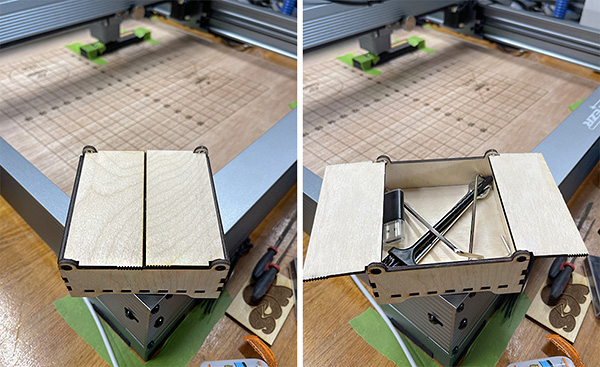 The box we made was taken from free plans available online. You enter the dimensions you want and let the P20 Plus do its cutting magic! 
Coaster engraving (especially on the slate) is a breeze. Just enter and size the art or text in LightBurn. Set burn settings and speed (it tells the laser how intense and fast to engrave). Then center the laser module on the item, sit back and watch the show.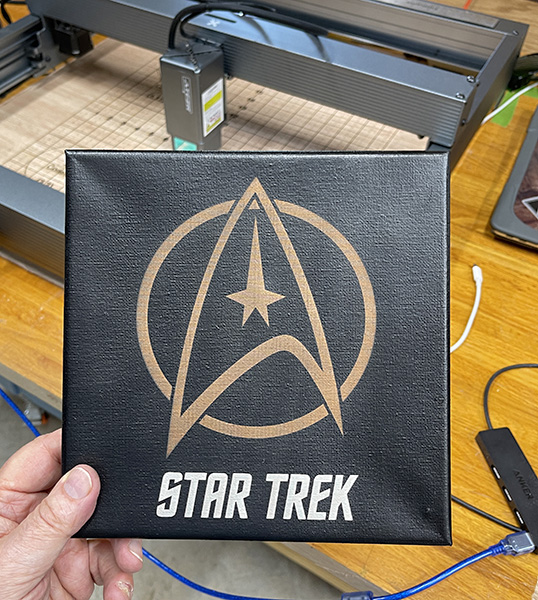 Working with canvas is a bit unique. The canvas must be painted first You can even paint in layers and set the engraver to only expose those layers' colors you want to be shown. We engraved a canvas painted with two color layers—first gold followed by black. The Atezr P20 Plus laser engraver burned the paint off exposing the white canvas and then exposed the gold. Burning through both the black and gold paint to reveal the white canvas required more laser power at a slower speed. Faster speed with less power on exposes the gold. Again, experimenting allows almost limitless possibilities.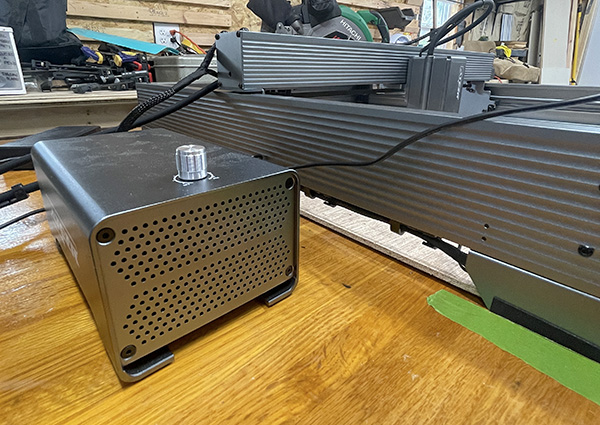 Note that we have simplified the steps mentioned a bit for clarity. But practicing with the P20 Plus on items makes it easier to use each time. The goal is to master speed and power settings. There is plenty of online resources. Atezr has a Facebook page for user Q&A and questions you can ask Atezr directly.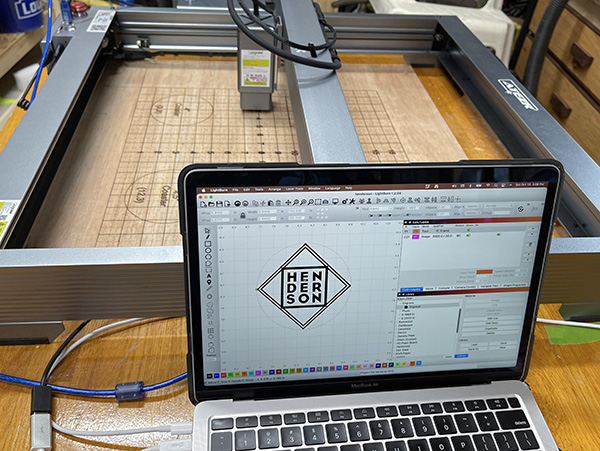 Software:
While there are several Apps that will operate the P20 Plus, LightBurn is the de-facto standard laser app ($60 US after a 30-day free trial) and was used for this review.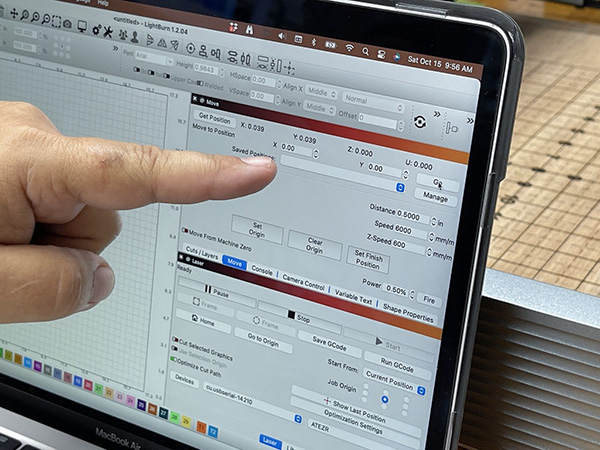 LightBurn has a learning curve that may seem daunting at first, but there are many tutorials available online. LightBurn can import bitmap or vectors art files—think Photoshop or any digital drawing app. Other laser engravers may come with their own software, but these apps pale next to LightBurn. Atezr was wise to just recommend  LightBurn.
Default LightBurn settings for the P20 Plus are available on Atezr's site. Once installed, the laser just works. LightBurn has a materials library feature that can be set for the speed and power needed for different materials cut or engraved. There are even user-created libraries for the P20 Plus. The best we found was from "The Louisiana Hobby Guy".  Check it out.
There is so much laser "geekiness" we could get into, but we tried to cover enough to tweak the interest for anyone interested in how a laser engraver or cutter could fit into their hobby (or pro) life.

What we like
Easy assembly and startup
Packed well for shipping
Well made sturdy build
Extremely versatile and powerful laser
Software integration with LightBurn
Excellent results on many materials
Everything included to get started

What we'd change
The laser fan is noisy
Display screen not needed with LightBurn
Metal matte board warped on first use
Sample pack not very useful—pieces too small
USB and power cables stick out of the control box and can easily be bumped

Final thoughts
Let's face it. The Atezr P20 Plus Laser Engraving Machine isn't for everyone. For all it does, its uses are pretty limited for a casual gadget lover. But if you are a woodworker or someone who likes the idea of engraving, wood cutting, or craft making, this can be an indispensable tool for getting excellent results with minimal effort.
This is a keeper. The plan now is to custom-build a box to house the P20 Plus to improve ventilation and reduce laser fan noise. 

Addendum: ATEZR Rotary Roller Attachment
ATEZR manufactures and sells an attachment to the P20 laser engraver. It engraves on round objects like tumblers, drinking glasses, rolling pins, and anything round. The Rotary Roller is an additional purchase.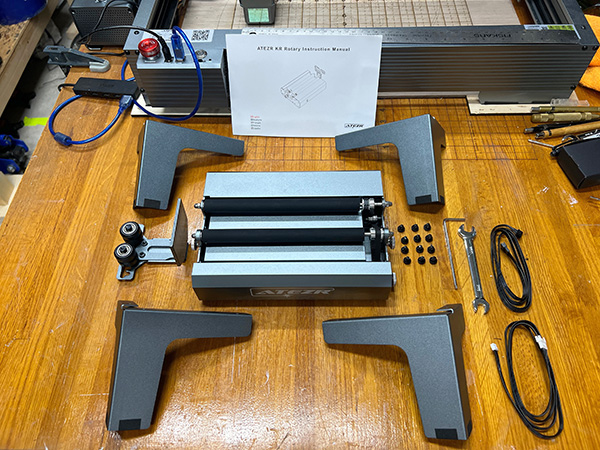 The Rotary Roller is built with the same craftsmanship as their P20. Assembly was a breeze, and hooking it up to the laser machine was easy. The kit comes with the roller itself, a rolling stand to support long cylindrical objects (wine glasses, baseball bats, etc.), a new pair of taller legs for the P20, and all the tools and cables you need.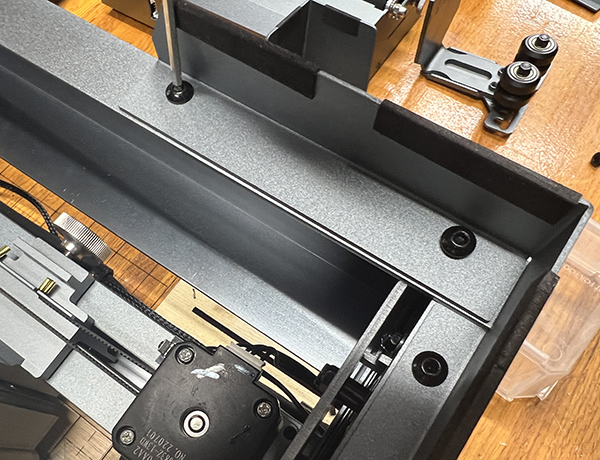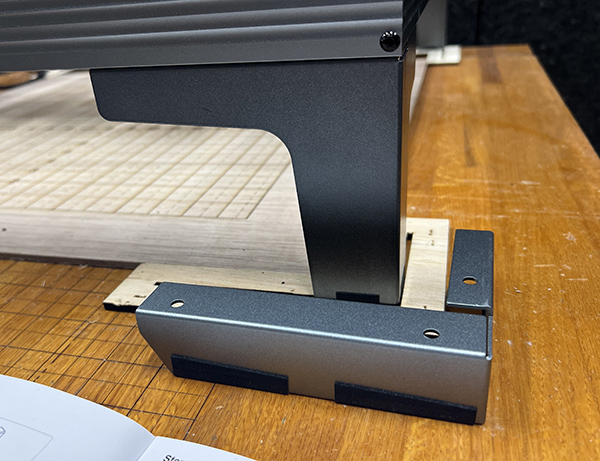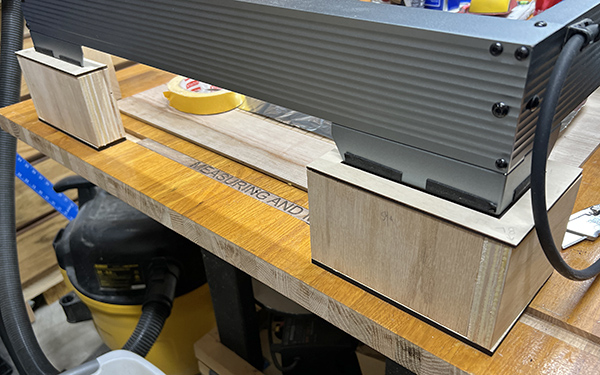 Using the laser requires raising the P20 higher than normal and removing the short legs that the P20 came with. Unfortunately, it's tedious and time-consuming. Each leg is attached with 3 small screws attached on the bottom side of the frame. This means the P20 must be flipped over. To speed up the process, we built risers that allow the shorter legs to remain on the laser engraver. This mod reduces the leg-swapping time to 30 seconds!
With the Rotary Roller attached, the laser head moves side-to-side as the rotary spins the object being engraved. It's quite ingenious and works well—most of the time. Several settings in LightBurn are not intuitive. We had to rely on help from YouTube videos to correct settings. It was frustrating.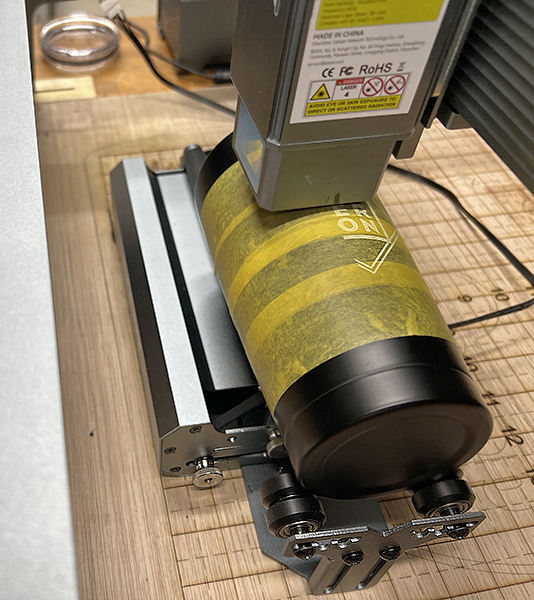 However, once the settings were set, we attempted an engraving on a $10 powder-coated aluminum drink tumbler. We saw a tip in a YouTube video that said to use masking tape on the tumbler and use a low-power setting to just mark the tape to see if the placement of the art and the settings were correct. After some trial and error, we began.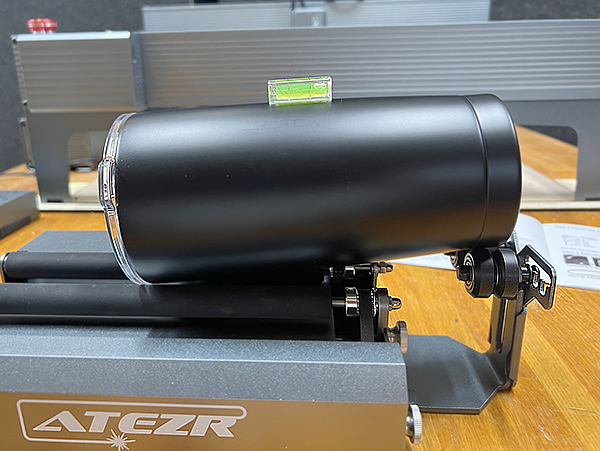 Another issue was the tumbler "walking" off the rollers as we were testing the placement of the art. As the rotary spun, the tumbler had a tendency to move laterally. This would cause the engraving on the tape to misalign. The fix (found on a laser engraving forum), was to put a bean bag inside the tumbler to weigh it down.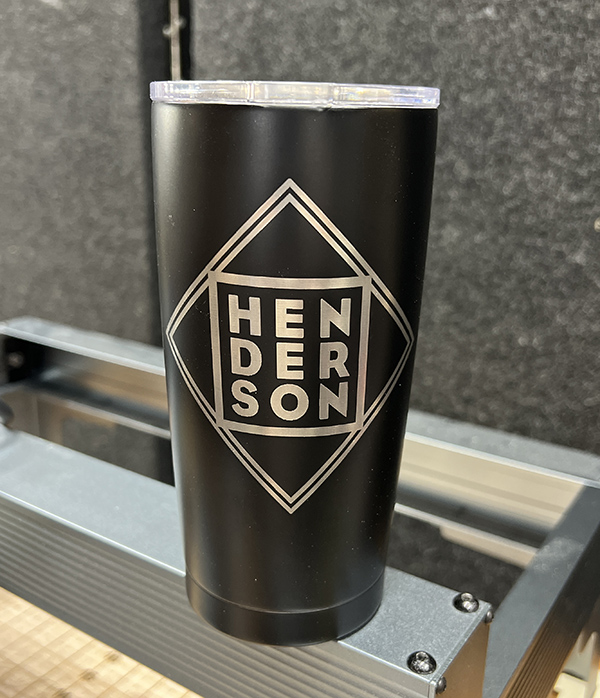 The engraving took a few minutes, and the result was nice. The precision of the P20 is great. One of the drawbacks of ATEZR's rotary is the inability of doing drink cups with a handle. Since the rollers roll the object by physically touching the sides, you quickly see that a handle protruding from the side of a cup would interfere with the rolling.
All in all, the ATEZR Rotary is a good option for occasional use.
Price: $1,599 US. (Currently on sale—$1,299)  Roller: $139.99 US
Where to buy: Atezr.com and Amazon
Source: The sample of this product was provided by Atezr.