We use affiliate links. If you buy something through the links on this page, we may earn a commission at no cost to you. Learn more.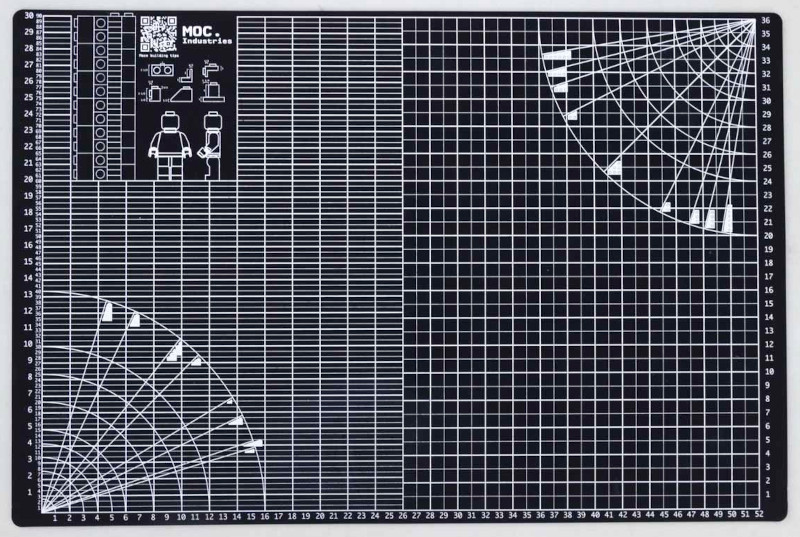 NEWS – MOC.Industries's new Builder's Mat is a 45 x 30 cm self-healing mat (similar material to that used in hobby / sewing cutting mats) designed to help layout new designs and structures built with LEGO-brand (or compatible) building bricks.
The Builder's Mat features layout grids for both studs-out modeling (such as for floors or studs-out mosaics) and studs-up (walls or other more advanced mosaic styles).  The mat includes two different angle guides printed in the corners to assist with laying out roofs, floor angles, wings, etc.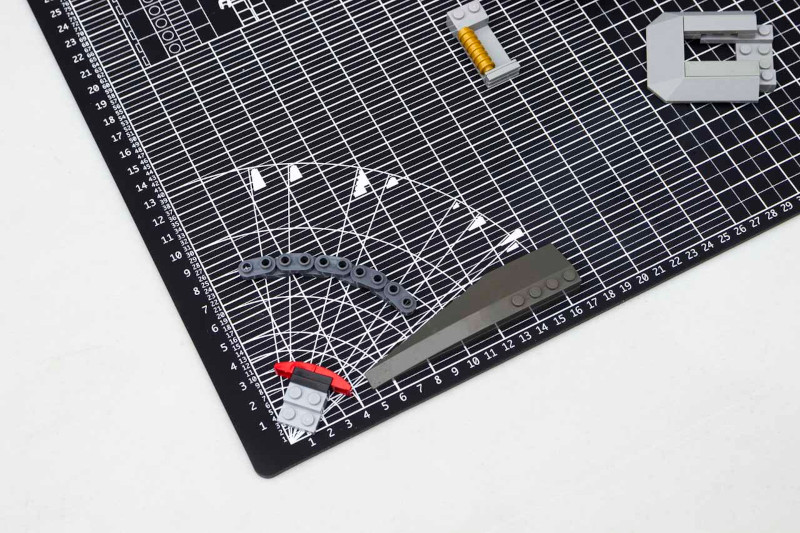 Another handy feature is in the upper left corner of the mat, is the reference for multiple examples of "brick math" that shows how different offsets and match ups of whole numbers of bricks / plates  /slopes may be constructed by combining different pieces and how these various combinations compare to the height of a LEGO(r) minifigure.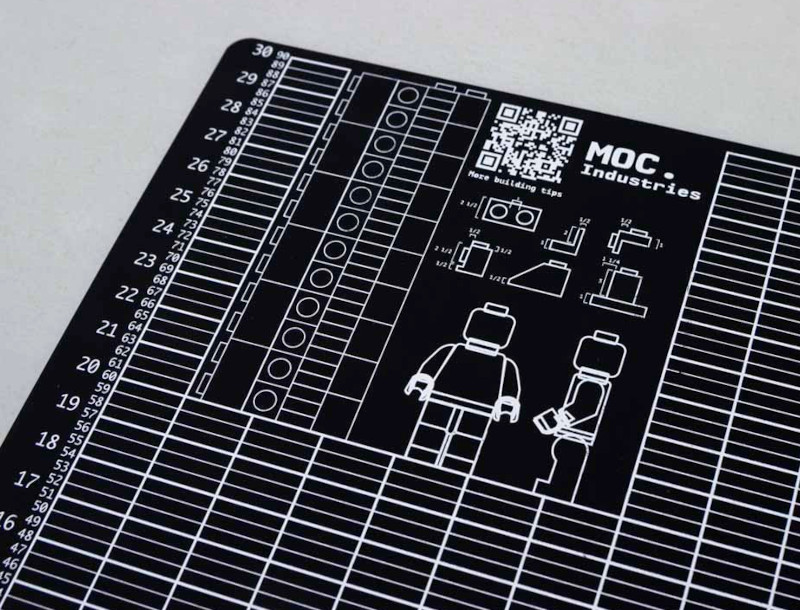 The Builder's Mat is available now for $25.00 with free US shipping.  It may be purchased through MOC.Industries' web site.