We use affiliate links. If you buy something through the links on this page, we may earn a commission at no cost to you. Learn more.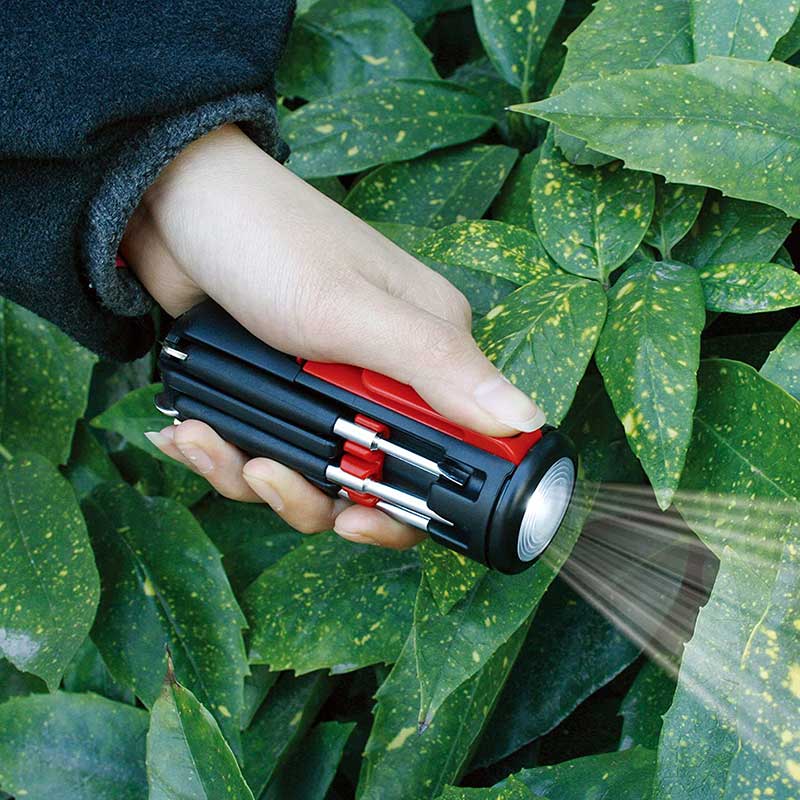 NEWS – I enjoy discovering EDC gear that doesn't fit the traditional definition of a multi-tool or survival tool. During one of my recent quests for new gear, I found 5 tools worthy enough to share with all of you. Let's take a look.
1. Haxtec Hair Clip Multi-tool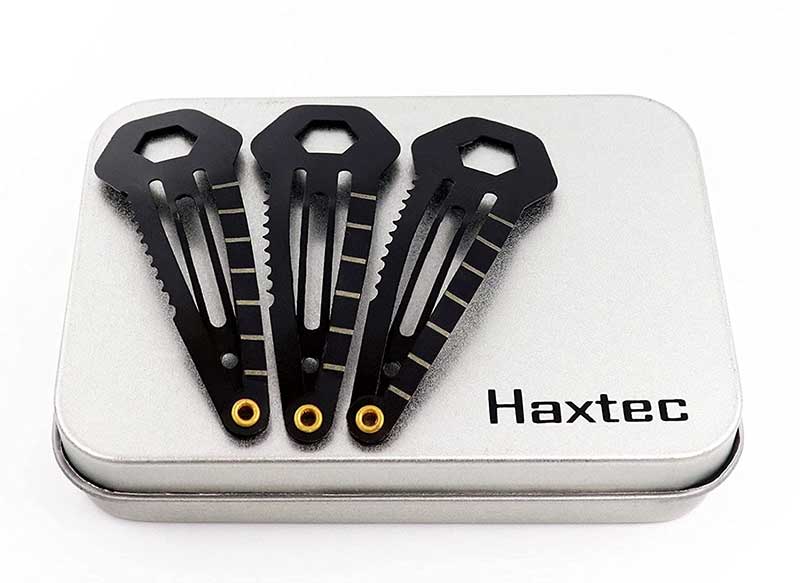 This stainless steel hair clip hides a screwdriver, wrench, ruler, trolley coin, and cutter in your hair. Great for women or a guy with a man bun! Three of these mini EDC tools come in a metal gift tin. I had to look up what a trolley coin was. Apparently, you can use it in place of a coin for shopping carts that require you to use a quarter (like at Aldi).
If you'd like a 3pk of Haxtec Hair Clip Multi-tools, head over to Amazon where it's only $8.99.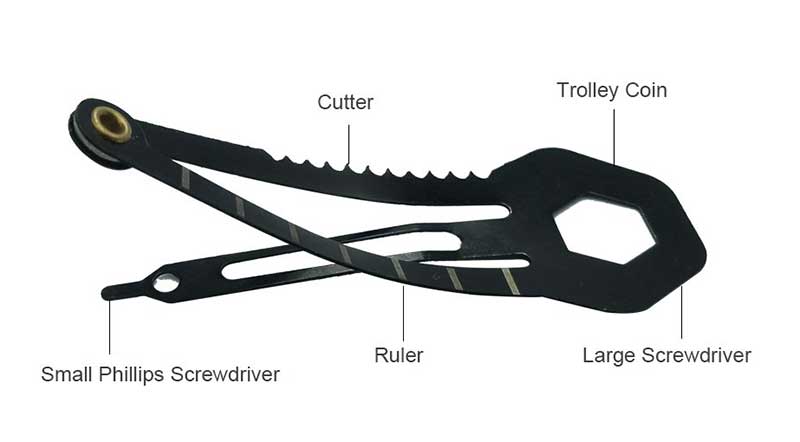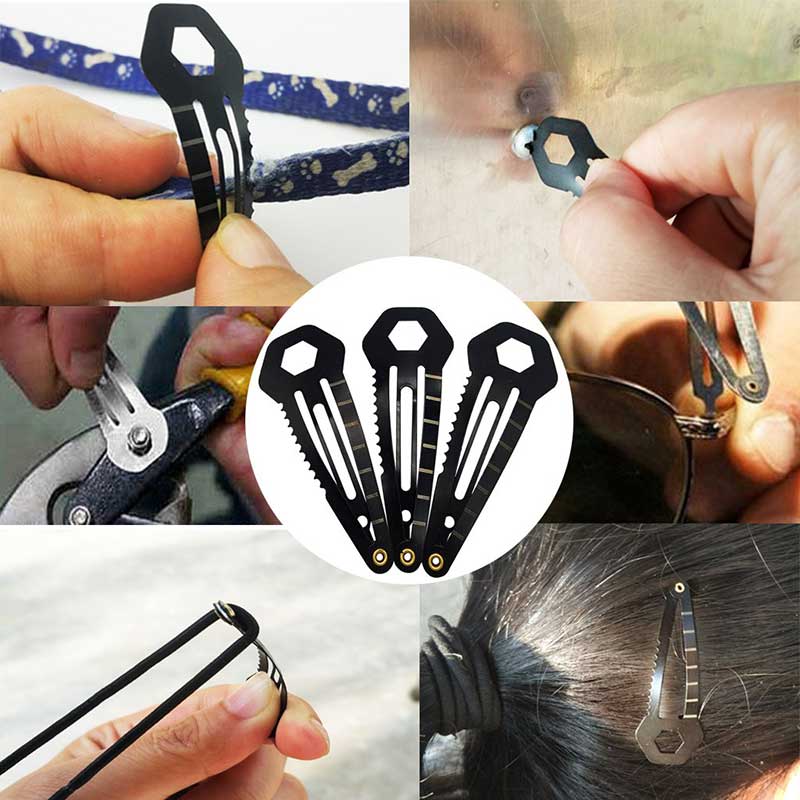 2. Titan Multi-Tool Collar Stays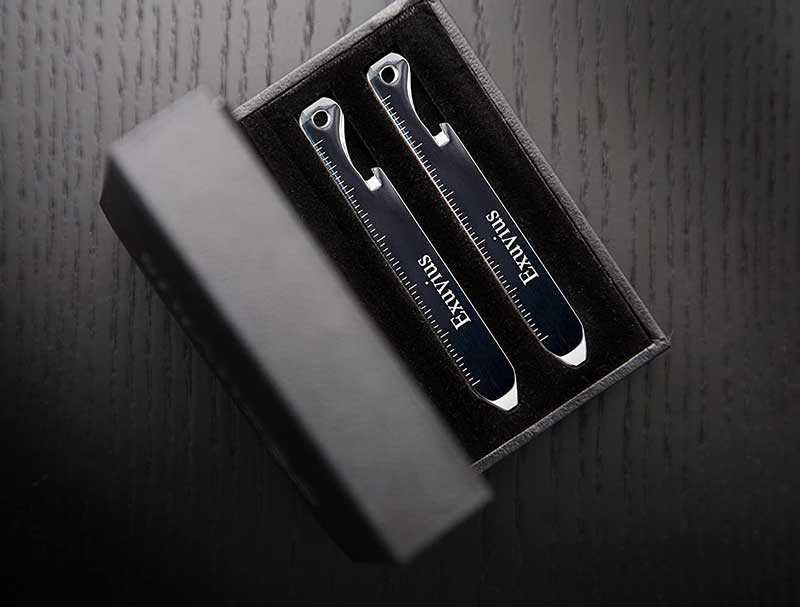 If you're a sharp-dressed man who can't use the hair clip multi-tool but you want a tool that you can hide. That's where Exuvius Titan multi-tool collar stays are interesting. You will receive a set of 4 collar stays featuring a half-Phillips screwdriver, a slotted screwdriver, a thread cutter, and a bottle opener. The tools are made of titanium and are TSA-friendly. Check them out on Amazon, where they are $30.00
3. Klecker Knives Carrier iPhone tool case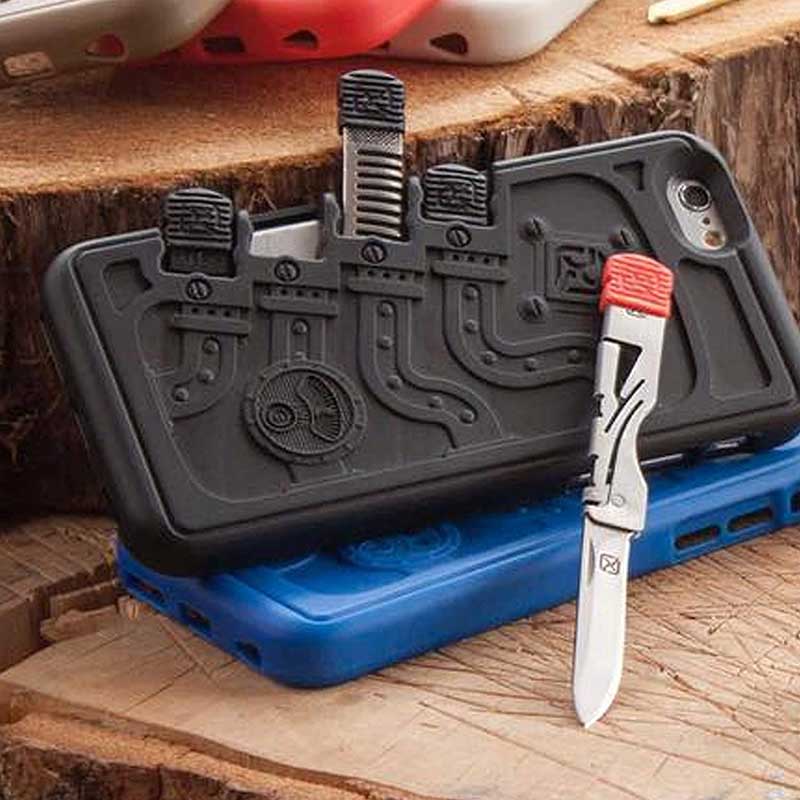 I think this one is really cool idea but it looks like it's only available for old iPhones such as the iPhone 6, 6s, 7, and 7. What is it? It's a special case for your from Klecker Knives which has slots for 4 removable tools. Buy the case and then buy just the tools that you want to carry with you. Some options are a tiny folding knife, tweezers, screwdrivers, hex wrenches, and more. The case is less than $20 on Amazon and the price of the individual tools which are also available through Amazon vary.
4. TRING 6-in-1 multi-tool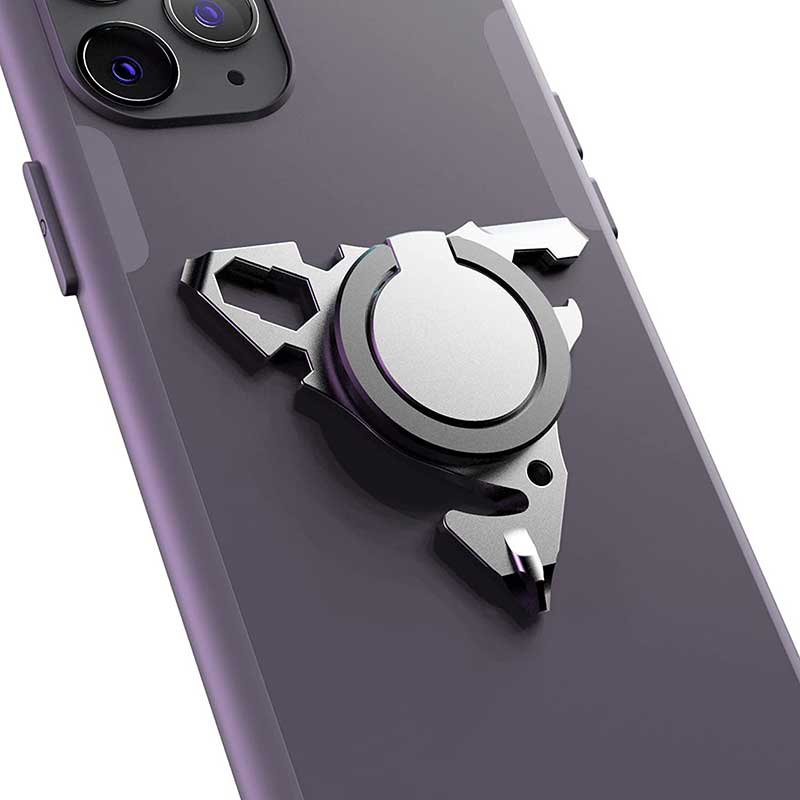 If you were bummed that the Klecker case (above) isn't available for your version of the iPhone, then check out this multi-tool because it's a universal multi-tool for phones. The TRING 6-in-1 tool attaches to the back of your phone or phone case with a magnet. The tool is made of steel and features a folding ring that can be used as a kickstand or as a one-handed grip like a popsocket. But it also offers a bottle and box opener, cutter, wrench, and screwdriver. Grab one for only $15.99 on Amazon.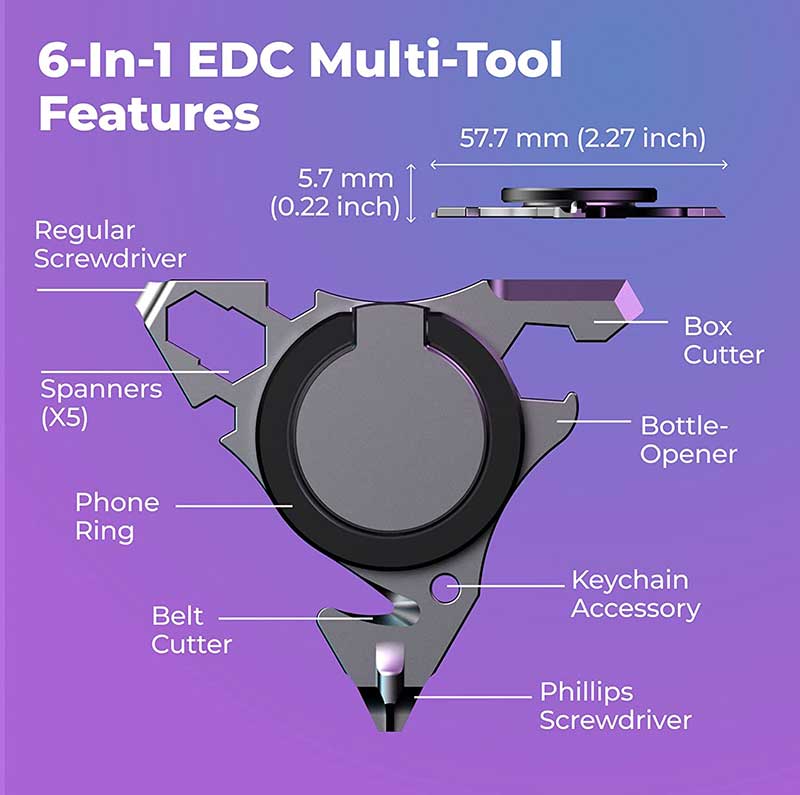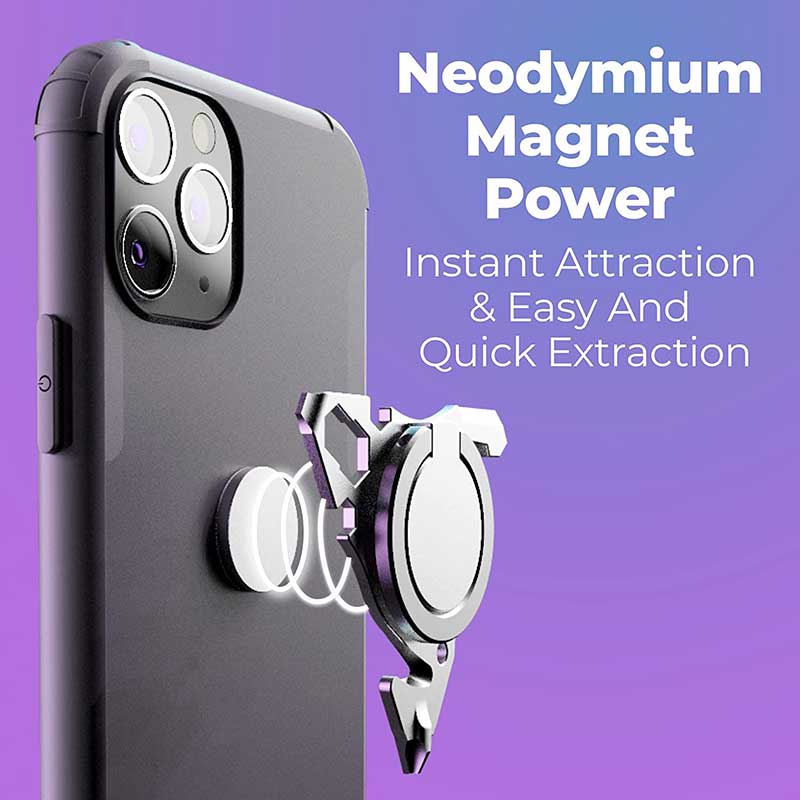 5. APOLLO TOOLS Original Mr. 7-Hands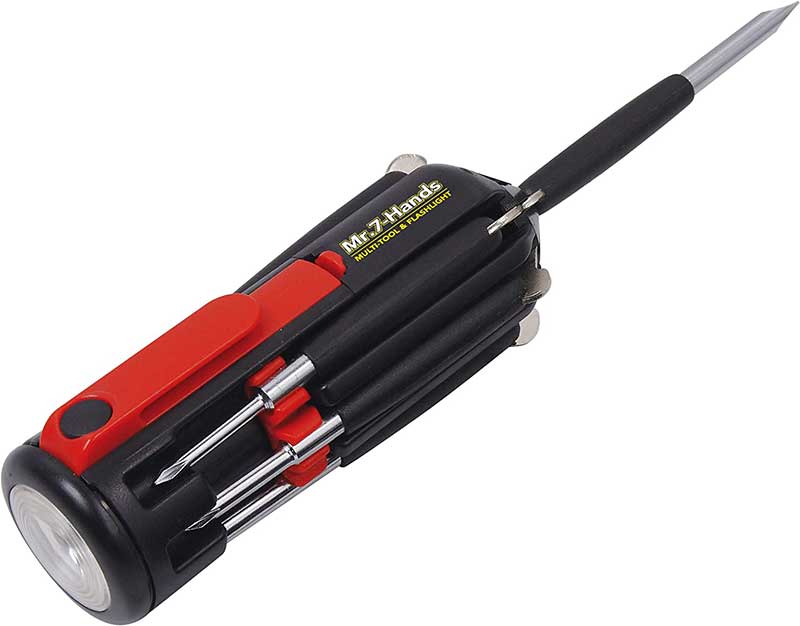 Yes, the APOLLO TOOLS Original Mr. 7-Hands is an unusual name for a product, but this multi-tool is the least unusual multi-tool on this list. Mr. 7-Hands is a flashlight that features folding tools around the handle that include: Slotted 1/8", 3/16", 1/4", mini slotted, Phillips #2, #1, #0, and a mini Phillips screwdriver. Fold out the tool when you need to use it and fold it back when you're done. This one would be a great light duty tool to keep in a drawer for those little fix-it jobs that come up from time to time. Want one? Then head over to Amazon where it's only $18.99.