We use affiliate links. If you buy something through the links on this page, we may earn a commission at no cost to you. Learn more.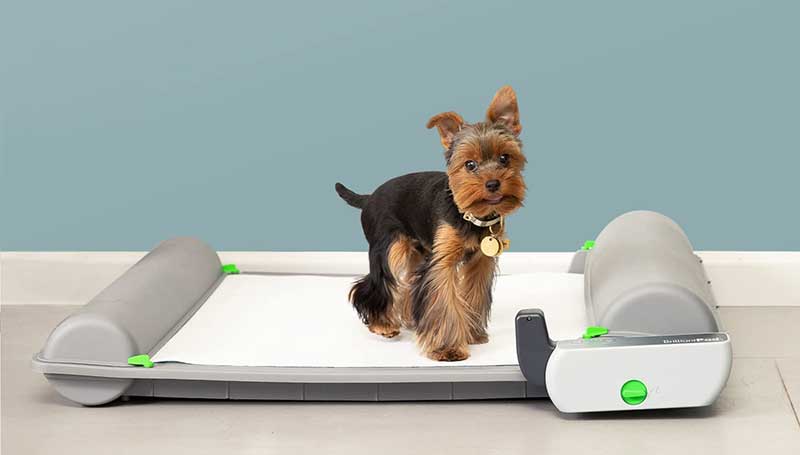 NEWS – I haven't had a dog in a long time, but I do remember having to take her outside to go potty when the weather was snowy, rainy, etc. It wasn't funny and it wasn't fun. I can also remember as she got older she wasn't able to hold it all day while I was at work. For those reasons, the BrilliantPad looks like an interesting solution for dog owners.
The BrilliantPad reminds me of a treadmill, but instead of exercising your dog, it's a smart self-cleaning dog potty for dogs that weigh less than 25lbs. It's sort of like an automatic dispensing puppy pad machine but is supposedly less messy than puppy pee pads because it is designed to immediately roll up and seal the waste after each "deposit".
The BrilliantPad is $189.99 from Amazon and a package of 2 rolls of absorbent paper which is the equivalent of 42 puppy pads, is $49.99 from Amazon.