We use affiliate links. If you buy something through the links on this page, we may earn a commission at no cost to you. Learn more.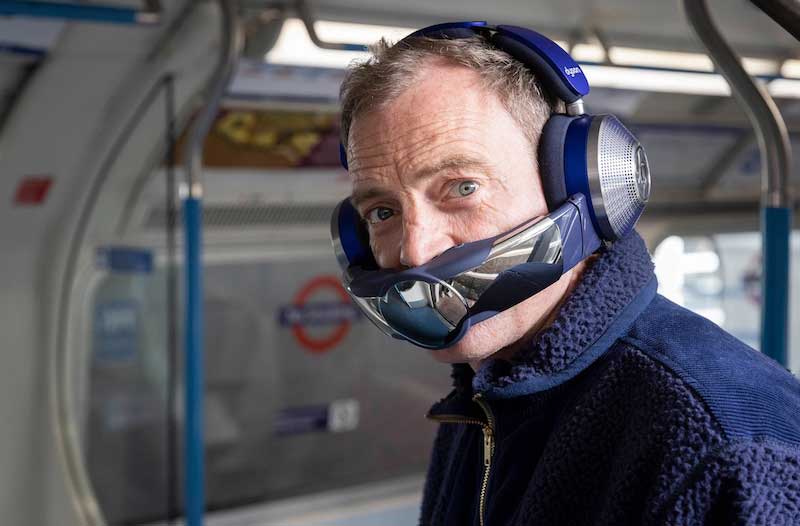 NEWS – When I received an email from Dyson's PR team yesterday for the Dyson Zone wearable air-purifying headphones, I rolled my eyes because I thought for sure that it was an April Fools' Day gag. I even replied by asking if it was a joke and the response I received was that it is a real product. Ok, color me surprised!
The Dyson Zone pairs noise canceling, high fidelity over-ear headphones with a mask that provides purified airflow to the nose and mouth. It uses an electrostatic filtration system that captures 99% of particle pollution as small as 0.1 microns5, such as dust, pollen, and bacteria while making you look like a character from a sci-fi flick.
Apparently, you can remove the air purifier "visor" when you want to go audio-only and not look like a dork.
The Dyson Zone will be available in the Autumn/Fall of 2022, but they have not announced the price at this time. You can sign up to be notified when it does become available.