We use affiliate links. If you buy something through the links on this page, we may earn a commission at no cost to you. Learn more.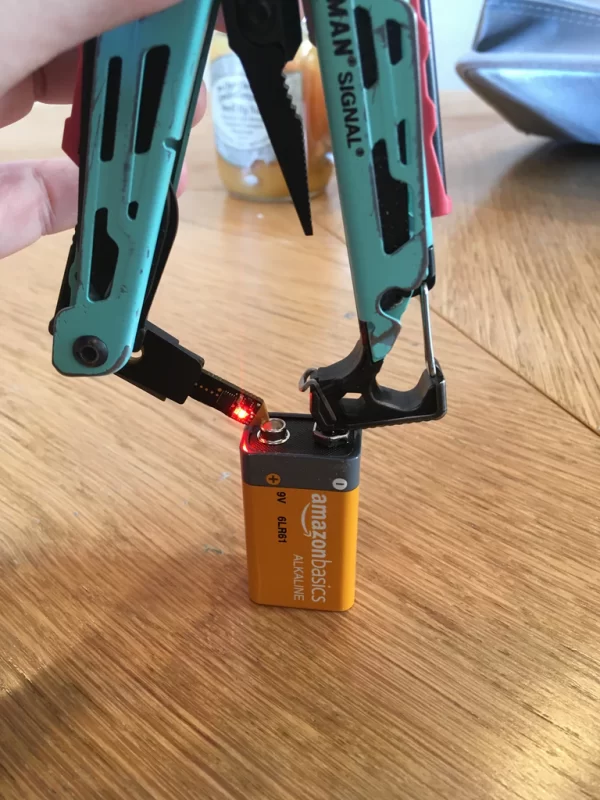 UPDATE – Read our full Volty voltmeter review.
NEWS – Garrison Keillor once said, "The curse of the handyman [or person] is that when someone asks you to look at something, they really don't want you to just look at it – they want you to do something about it."
I'm that guy with my family and friends and have long searched for a meter I can add to the EDC in my pocket along with my trusty Leatherman multi-tool. The small company PC Doodle has made my dream one step closer with their "Volty."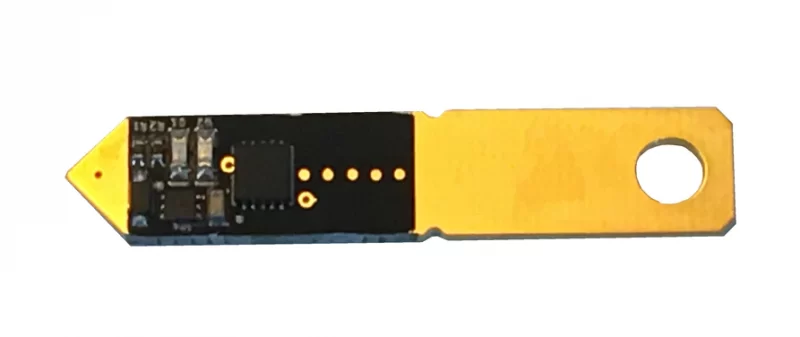 Measuring about the same size as a Leatherman flat bit, this tiny device can be carried on a keychain, buried in a pocket (be careful not to lose it!), or occupy a ¼" bit socket.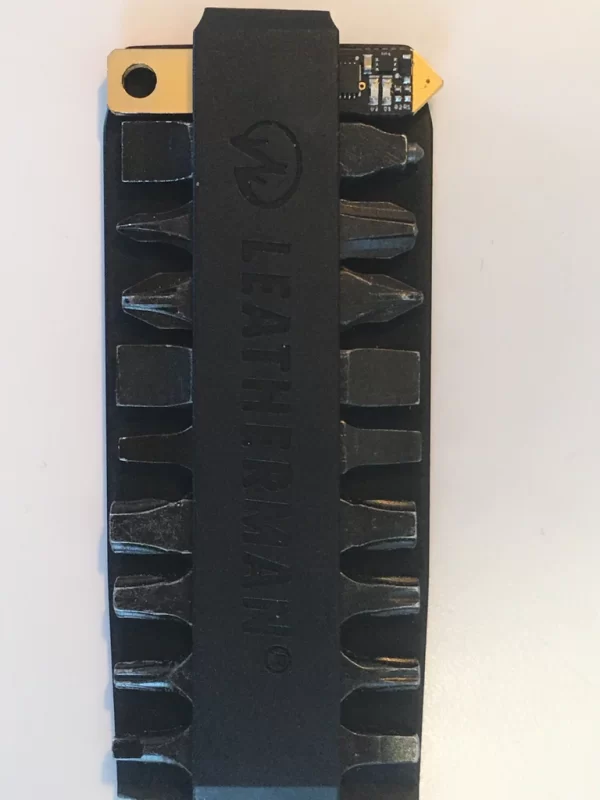 Using keys or the body of a multitool to bridge a low-voltage (2 to 30VDC) circuit, the Volty will flash a pattern indicating the voltage accurate to 0.1 volts.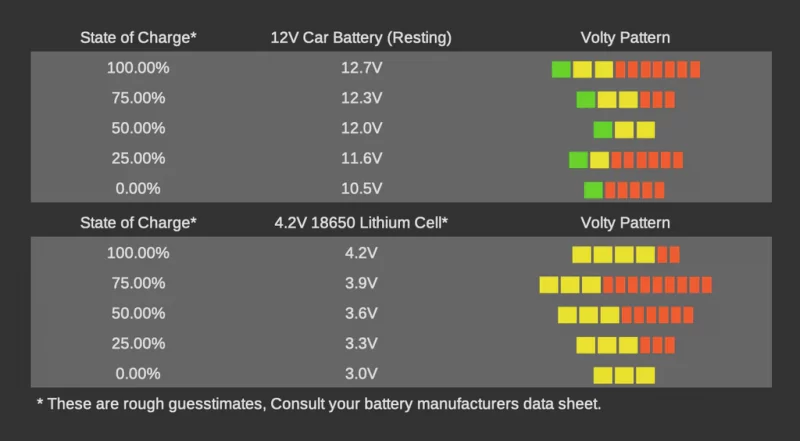 Volty only measures DC voltage, but the size simply can't be beaten! Very cool!  I will be following this news article with a full review in the coming days. You can get one of your own for $25 from PC Doodle.
Update 4/2/2022 – Read my Volty review.