We use affiliate links. If you buy something through the links on this page, we may earn a commission at no cost to you. Learn more.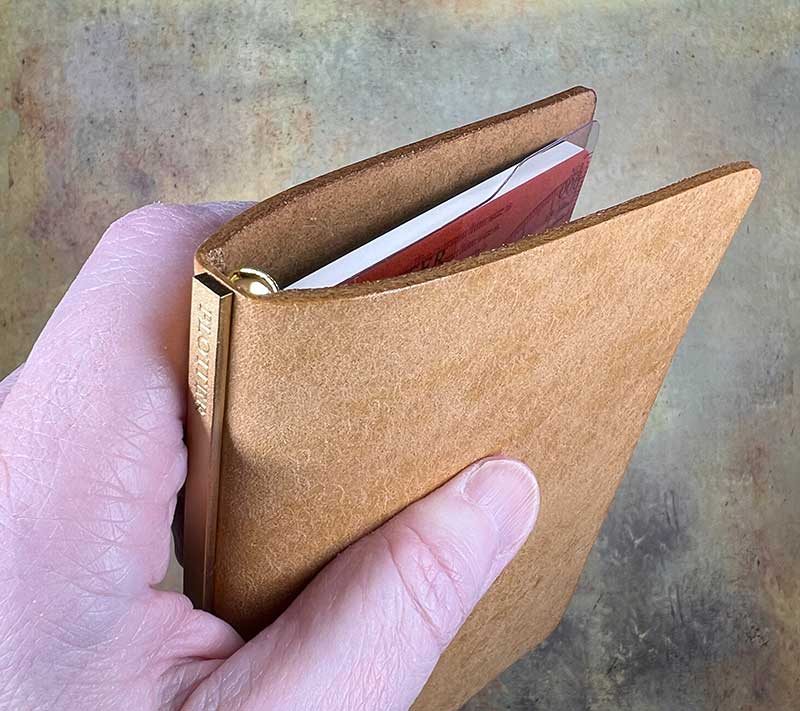 REVIEW – When it comes to productivity, I combine digital and analog tools. My favorite digital tools are Google Keep, Gmail, and Google Calendar. My favorite analog tools are Pilot Juice Up gel pens and paper notebooks. If you happen to be a lover of stationery and paper notebooks, then today's review will be of interest to you. It's the PLOTTER USA 6-Ring Leather Binder (mini size) and it's pure luxury. Let's check it out.
What is it?
The PLOTTER USA 6-Ring Leather Binder is a pocket-sized leather cover for PLOTTER USA that is available in 3 types of leather including the Pueblo version sent to me. This cover is compatible with PLOTTER USA's branded inserts.
Specifications
Color variations / Black, Navy, Brown, and Beige
Material / Steer (cowhide)
Binder / 6-hole ring 11mm diameter (gold)
Backplate / Matte gold
Body size / H5.5″ × W3.9″ × D.6″ (140mm x 100mm x 15mm)
Country of origin / Made in Japan
Number of sheets stored / Approximately 80 sheets of DP paper
Design and features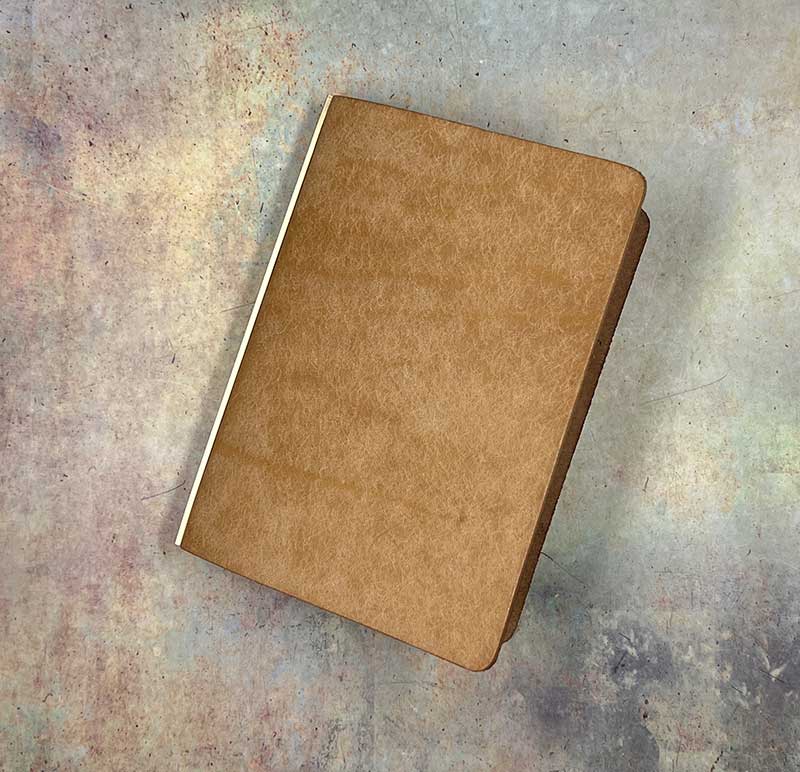 PLOTTER USA offers 4 sizes of their ringed binders. There's an A5 size, bible size, narrow size, and the mini size that I'm going to review.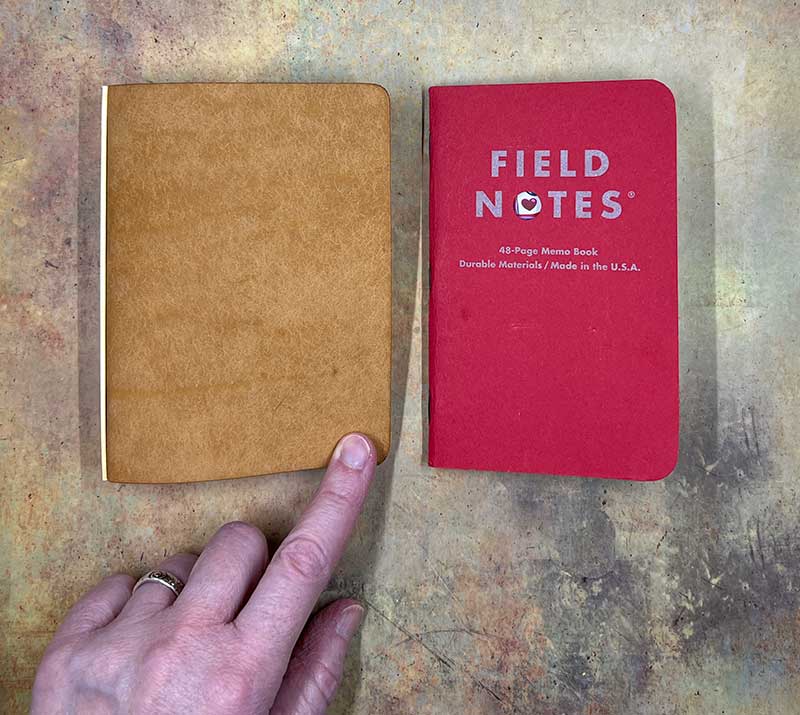 The mini size binder is similar in size to popular Field Notes notebooks.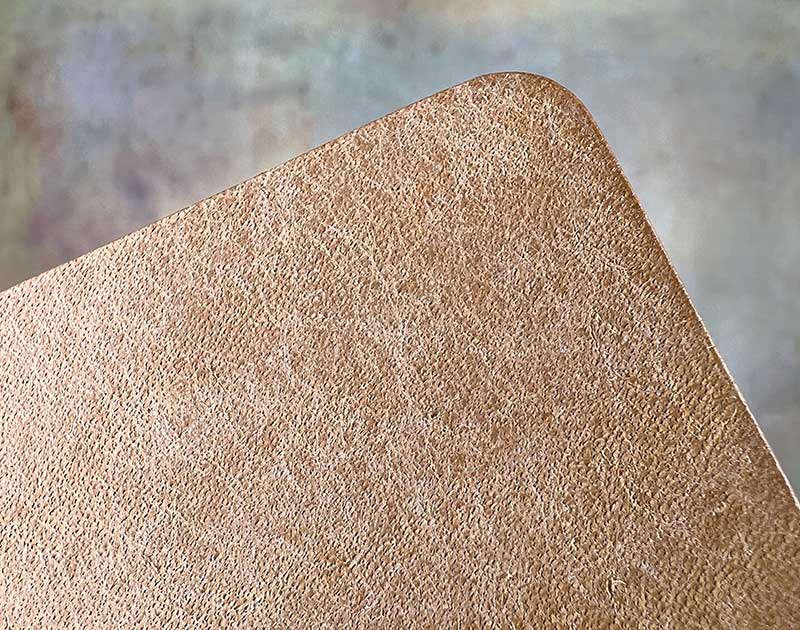 In addition to the different sizes, PLOTTER USA also offers binders in 3 leather types in a selection of colors. The mini size binder that they sent to me to review is made of their Pueblo leather. This thick but flexible Italian leather has a matte suede-like texture that will get darker and glossy over time.
It's easy to see that this hand-buffed leather is very high quality both through the feel, and the smell.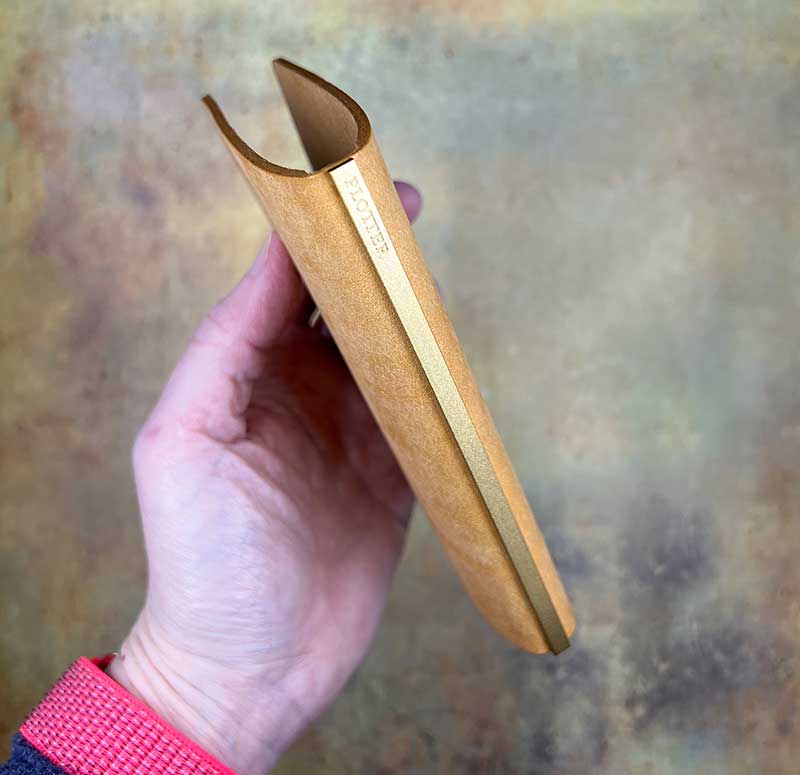 The backplate (spine) of the PLOTTER USA binder a gold-plated brass bar with the PLOTTER logo at the top.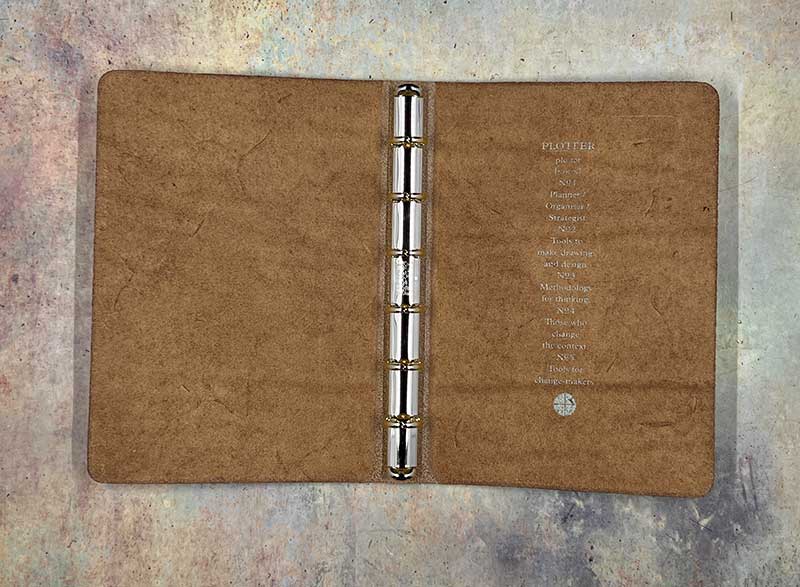 The rings inside the cover also are gold plated even though these images make them look more like silver than gold.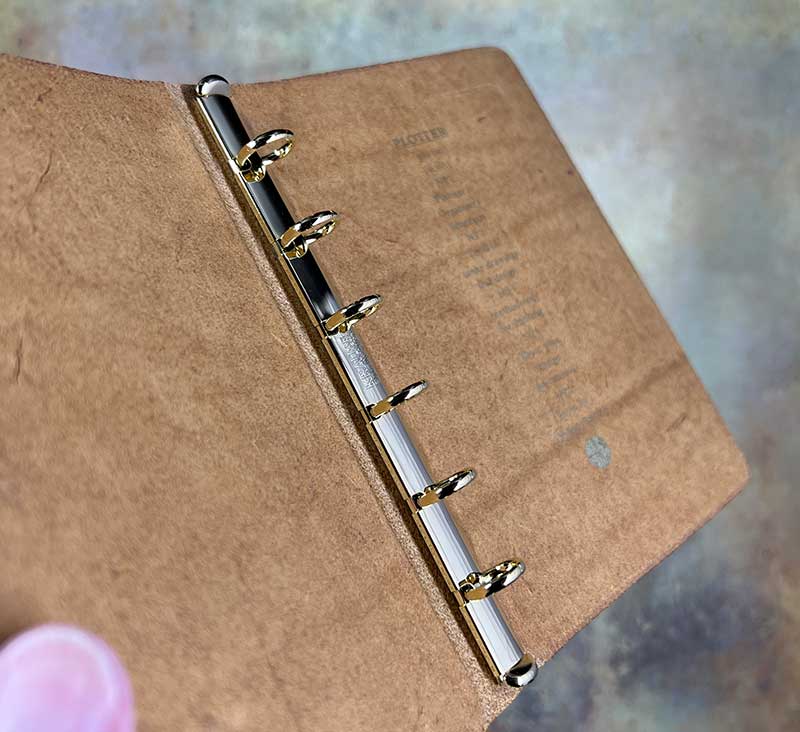 The binder mechanism has 6 very small rings with opener tabs on each end. Due to the small size of the rings, the mini size binder can only accommodate up to 80 sheets of POTTER USA's lightweight cream-colored Japanese paper.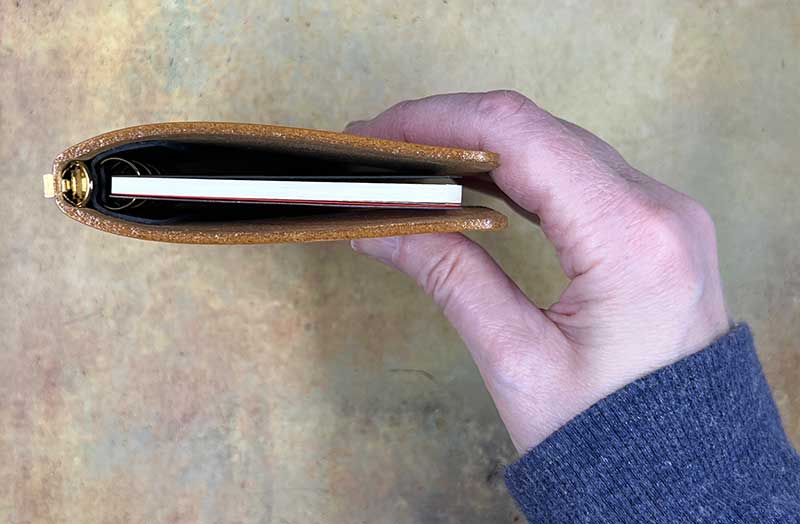 PLOTTER USA sells its own inserts and accessories for their binders and they sent me a small selection including the Project Manager folders, Leather Ring Supporter, Ruler Pad, and a To Do List Memo Pad.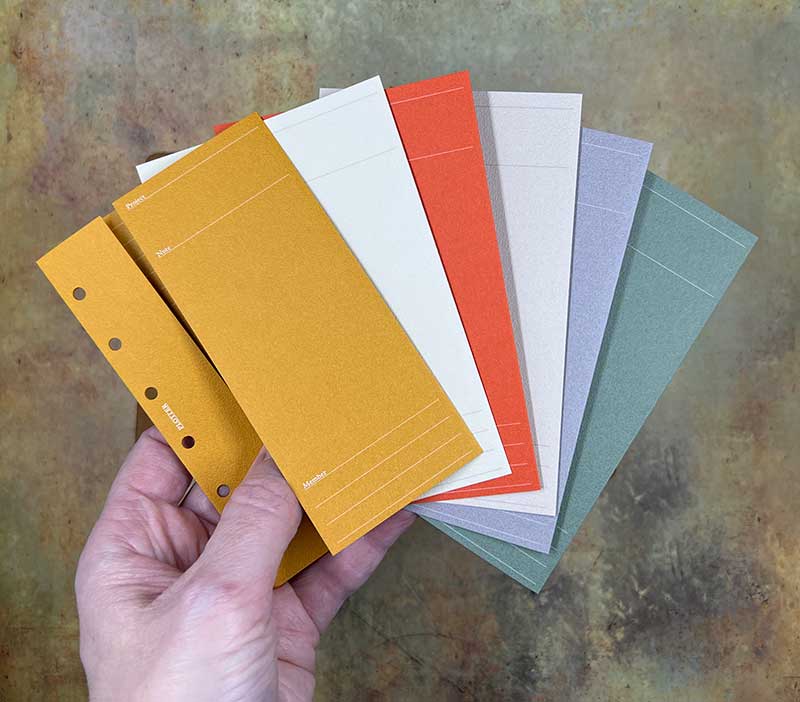 The Project Manager folders ($5.20) package includes 6 colored folders.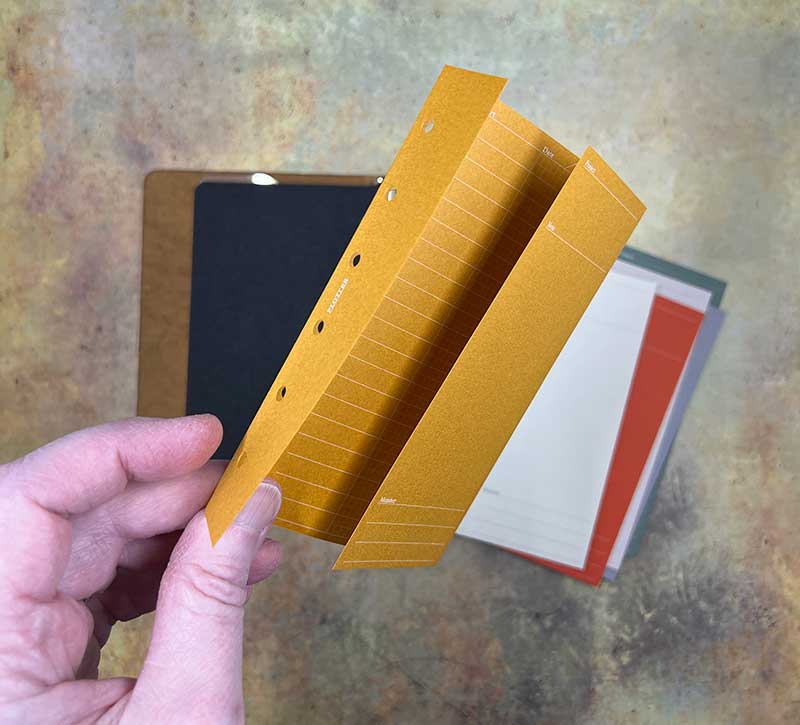 These folders are designed to wrap around a selection of papers as a way to group and organize your projects.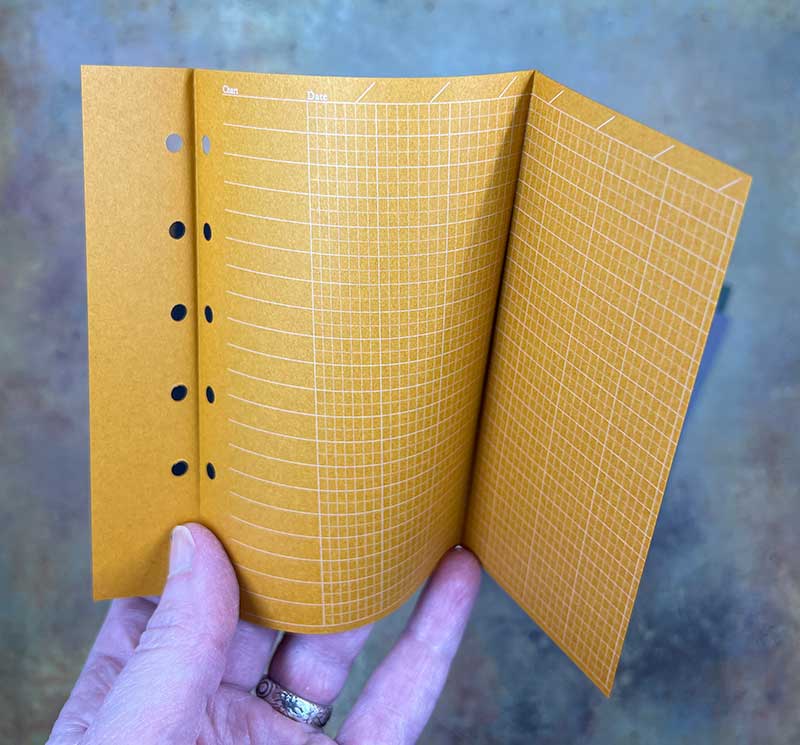 Each folder can also be used as an index and project timeline keeper.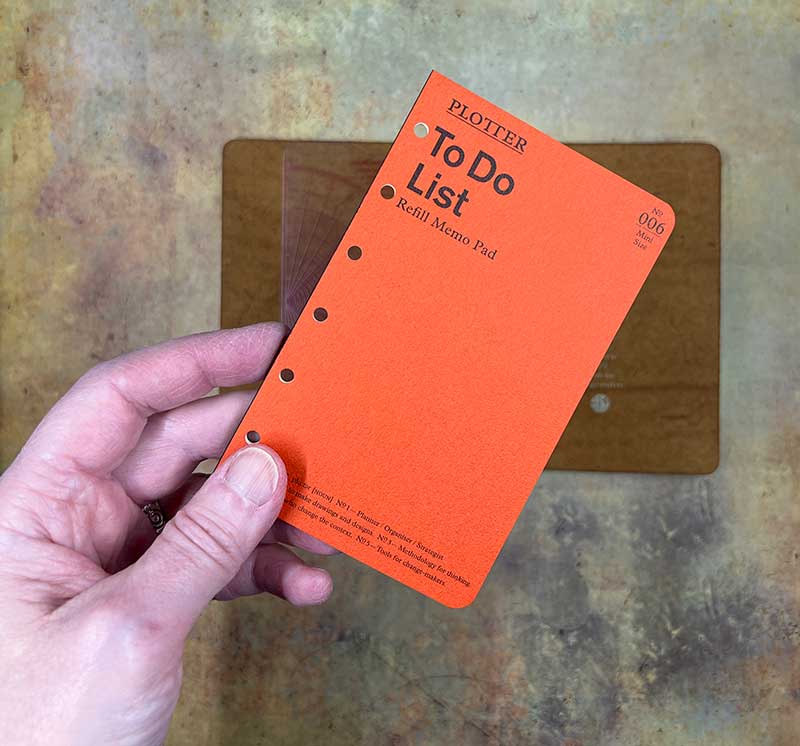 The To Do List memo pad ($5.20) has 50 sheets of thin Japanese paper.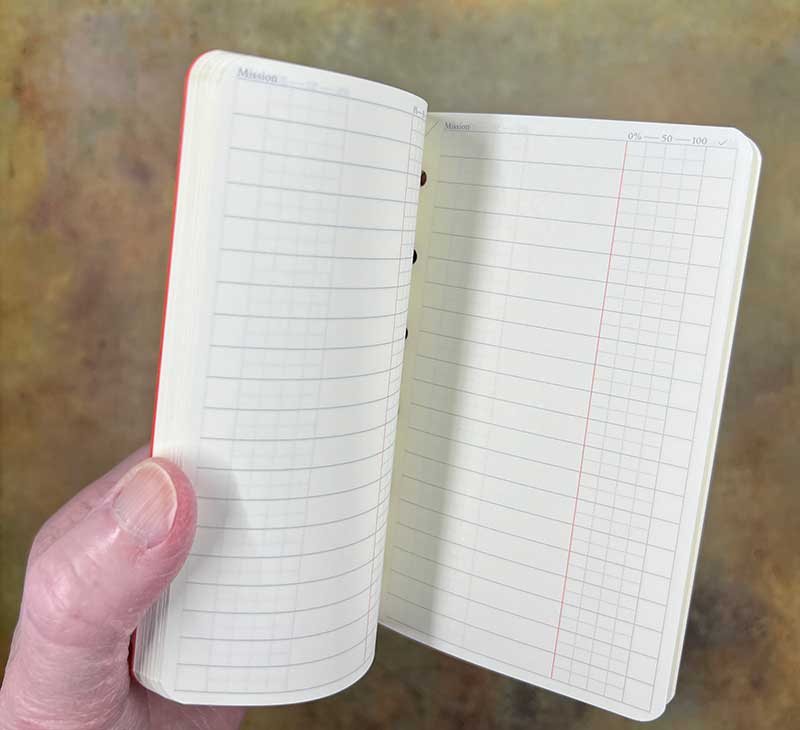 The memo pad is actually bound and not made of loose sheets of paper. Each page has multiple lines to write your to-dos (missions), and there is a section on the right side of each page to mark the percentage completed for each task as you are working on it.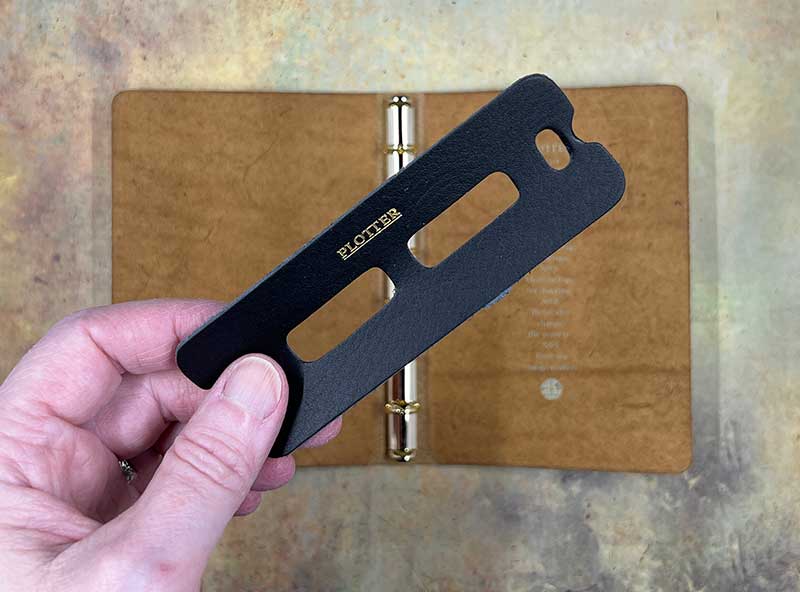 PLOTTER also sent me their Leather Ring Supporter ($9.20) which is made of black leather and is designed to reduce the impression on the leather caused by the binder rings when the PLOTTER binder is closed.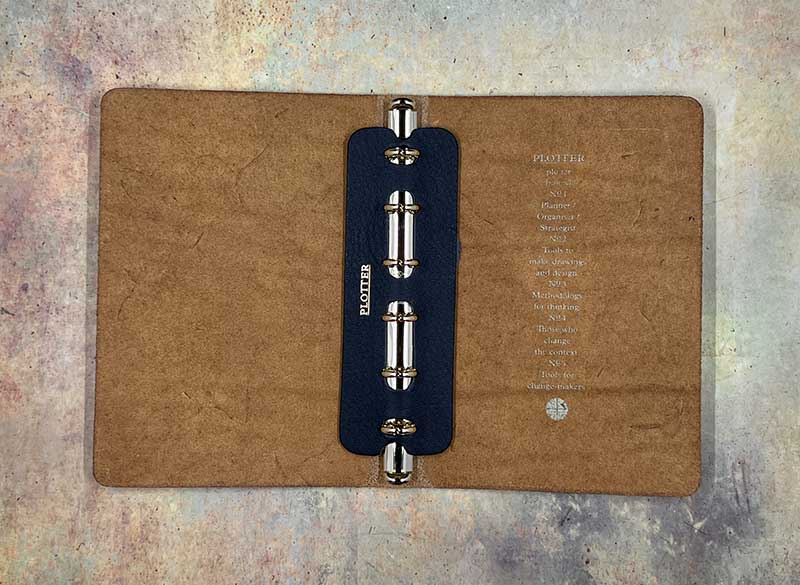 The piece of leather is positioned over the rings so that the memo pads and other inserts float above it.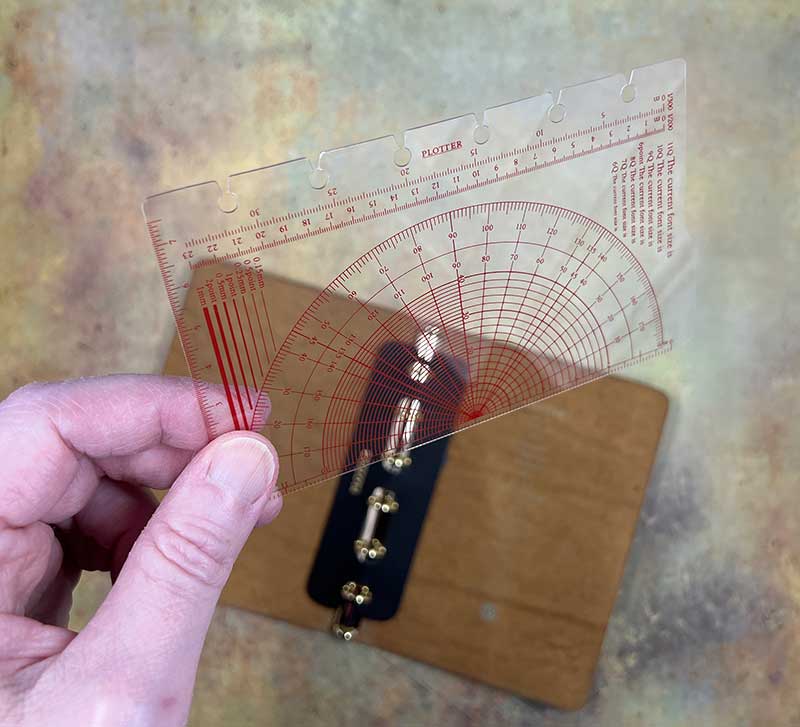 Another accessory that PLOTTER sent to me was the Ruler Pad ($5.00). The Ruler Pad is a clear plastic ruler and protractor. It also features a character size reference and a line width chart. The top edge even has a tab so that you can use it as a bookmark or index tab between pages.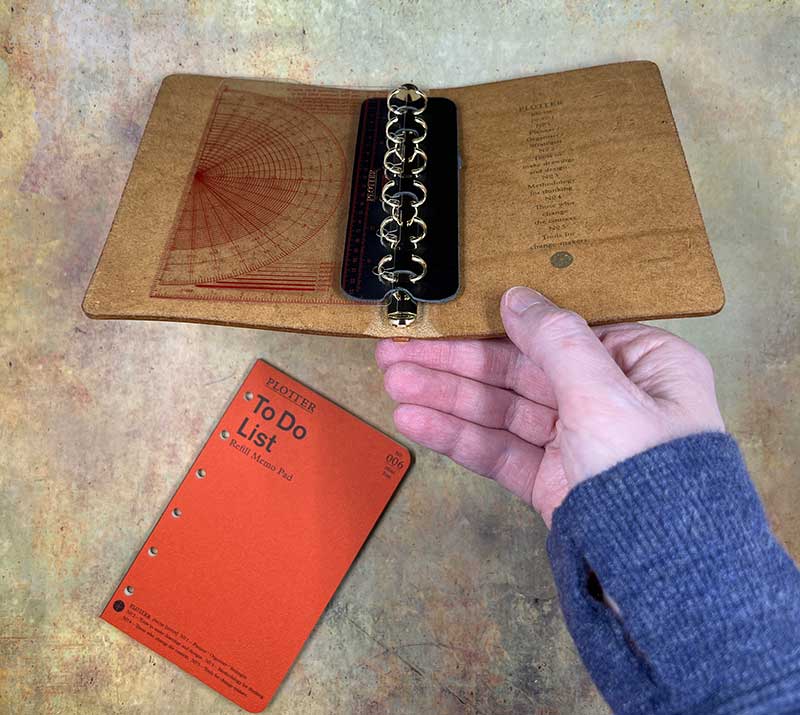 The Ruler Pad has split hole punches so that you can easily remove or reposition it without opening the binder rings.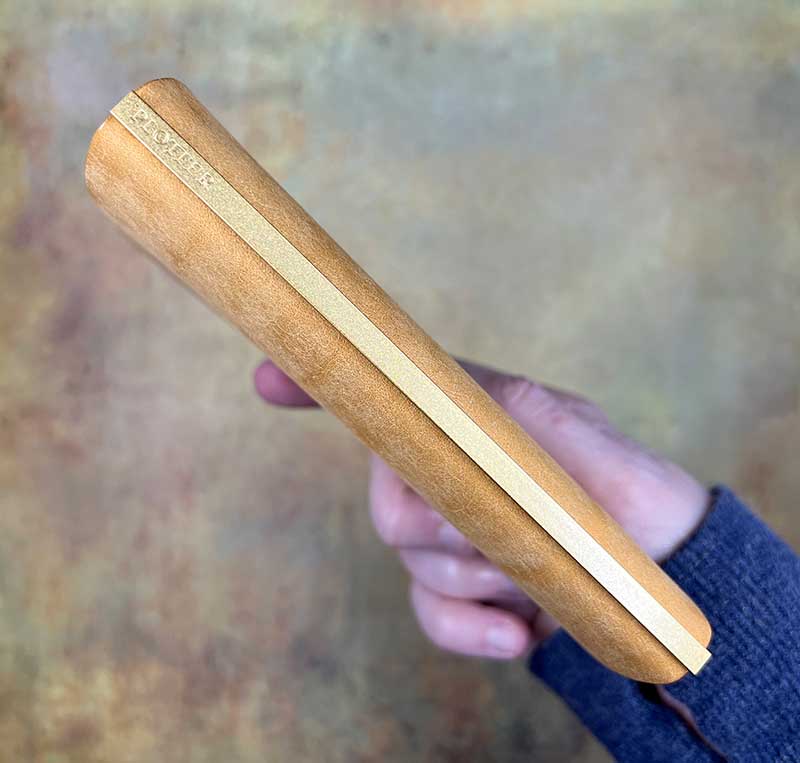 The construction of the PLOTTER USA 6-Ring Leather Binder (mini size) is perfect. The leather on my sample had no imperfections but since leather is a natural product, that means that imperfections aren't rare. You'll also want to scuff, scratch, and not baby this binder because the more wear it gets over time, the better it will look.
What I like
Gorgeous look (and smell!)
Well made
Inserts are affordable
What I'd change
For the price, I'd like to see at least one insert included with the binder
Final thoughts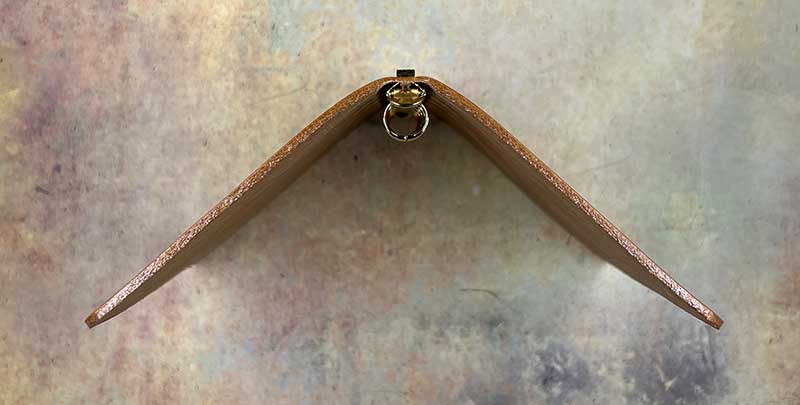 I'd seen PLOTTER binder pics all over Instagram and was curious if these binders were worthy of the price. After using one for a couple of weeks, I am impressed how great they look, but it's hard to justify the price. Not everyone has the budget to blow $132 (and up) on an empty binder. Having said that, if you buy one of PLOTTER USA's ringed binders, I don't think you'll ever need to buy another one because they are made to last a lifetime. So I suppose one of these binders could be considered a product to buy once, cry once. I do really wish they would include at least one or two inserts with them though. So what is your opinion, would you spend over a hundred dollars on a mini pocket-sized ringed binder? Share your thoughts in the comments below.
Price: $132.00
Where to buy: PLOTTER USA
Source: The sample for this review was provided by PLOTTER USA.