We use affiliate links. If you buy something through the links on this page, we may earn a commission at no cost to you. Learn more.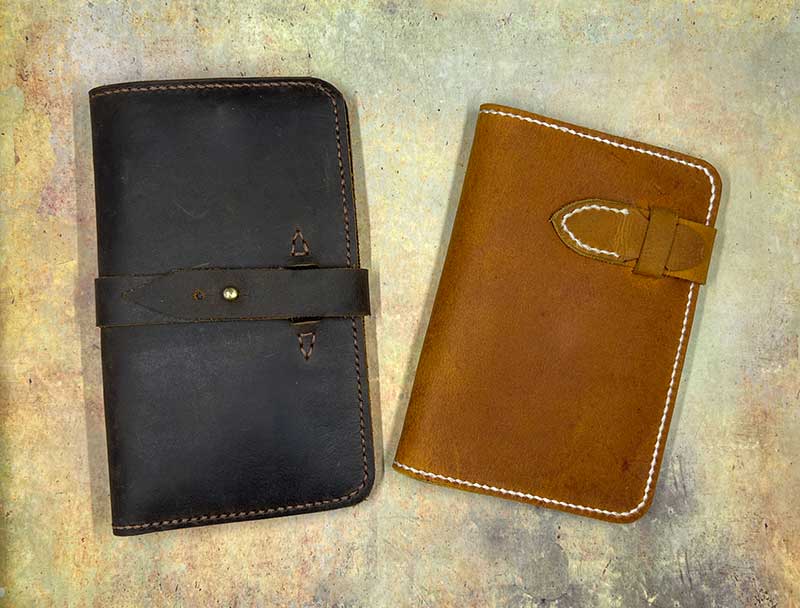 REVIEW – Even though I'm the Gadgeteer and love tech, gadgets, and gizmos. I still have a huge fondness for analog tools, and products. Case in point – notebook/journal covers. I love them. I even make my own for myself and family members. The latest leather notebook covers that I've been using are from Walklo. They sent me their Passport/A6 Journal Cover and their Leather Traveler Wallet. Let's check them out.
What is it?
Walklo is a leather company in Indonesia that makes and sells hand-stitched leather bags, wallets, and covers for journals, passports, and more.
Leather Traveler Wallet Design and features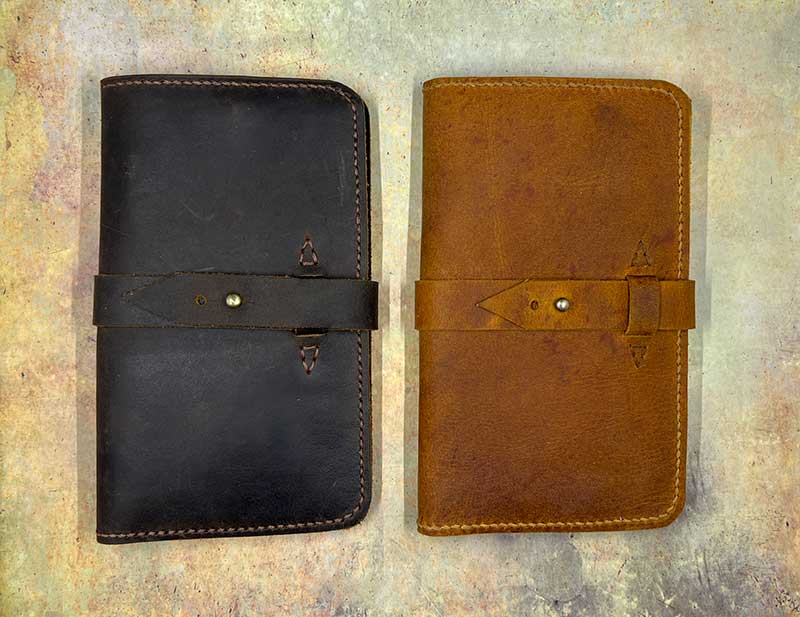 The Walklo Leather Traveler Wallet is available in espresso or tan and is made of 100% cowhide. From the pictures, you might think that the cover would be rigid/stiff leather. I'm happy to report that it's not. It's actually soft and supple.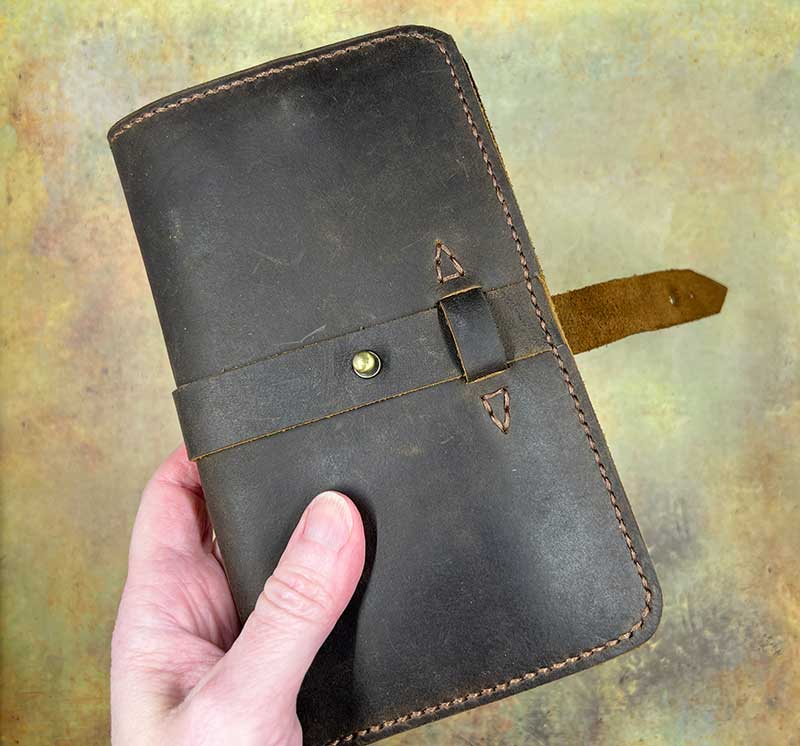 The cover features a strap and button closure which I normally don't like because many times, I've found this closure is hard to … close. Luckily that's not the case with this cover. It's easy to slide the leather tab/strap over the brass button. There's also a leather loop that the strap slides under so you don't even have to use the button if you don't want to.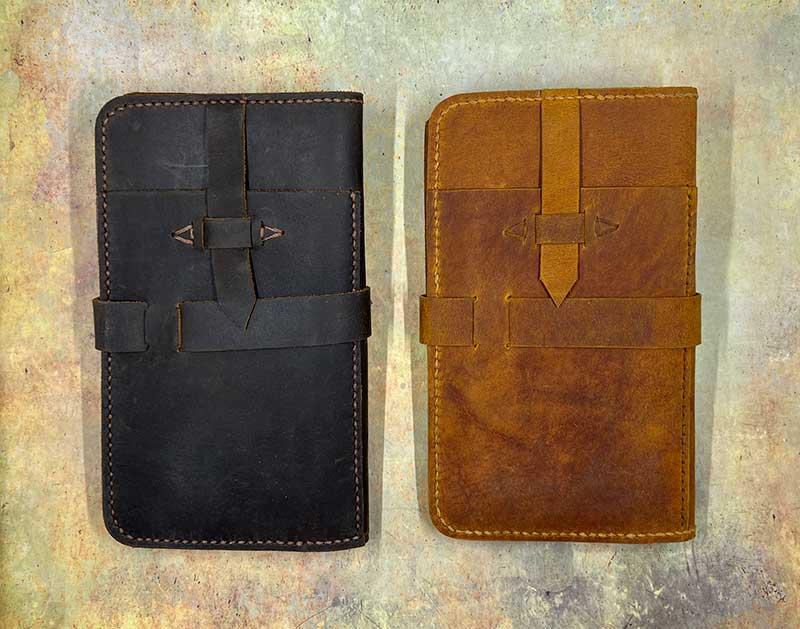 The backside of this wallet has a surprise extra pocket with another strap/loop closure. You can use this pocket to hold papers and other flat items.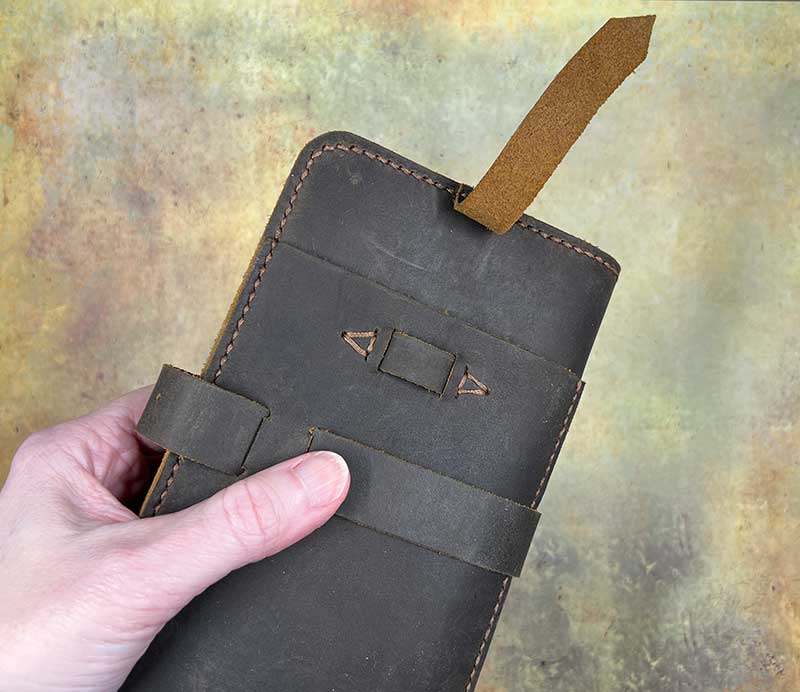 I really appreciate the craftsmanship of this wallet. The hand-stitching is perfect. And it's important to note that hand-stitched leather is better than covers that are sewn on a machine because with hand-stitching, the wallet won't fall apart if a thread happens to break.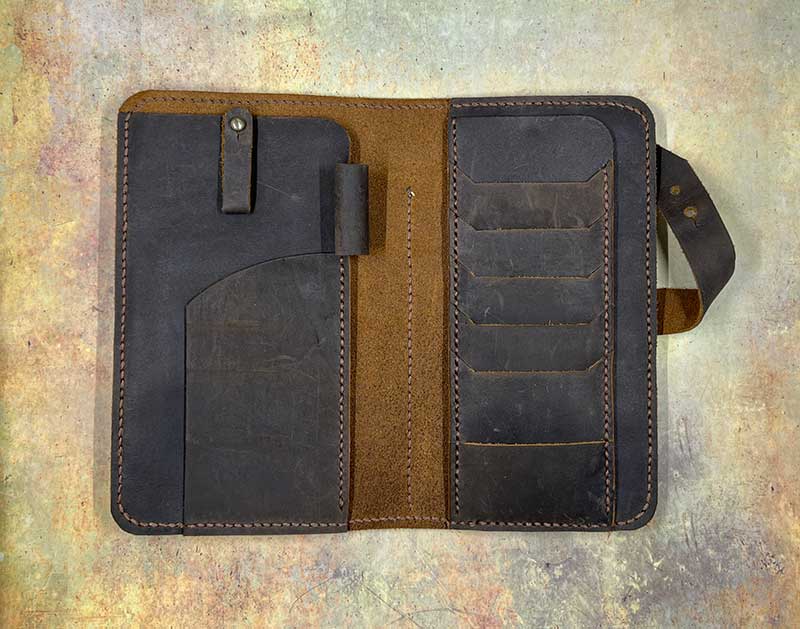 Opening the Walklo Leather Traveler Wallet reveals a lot of slots/storage. There are 2 secretarial pockets on the left side along with a pen loop and another loop that you can use to hold wired earbuds (if you still use them). Then on the right side, there is the main slot that you can use to hold cash or other long papers. There is also a panel of 6 card slots. Behind that panel is another secretarial pocket.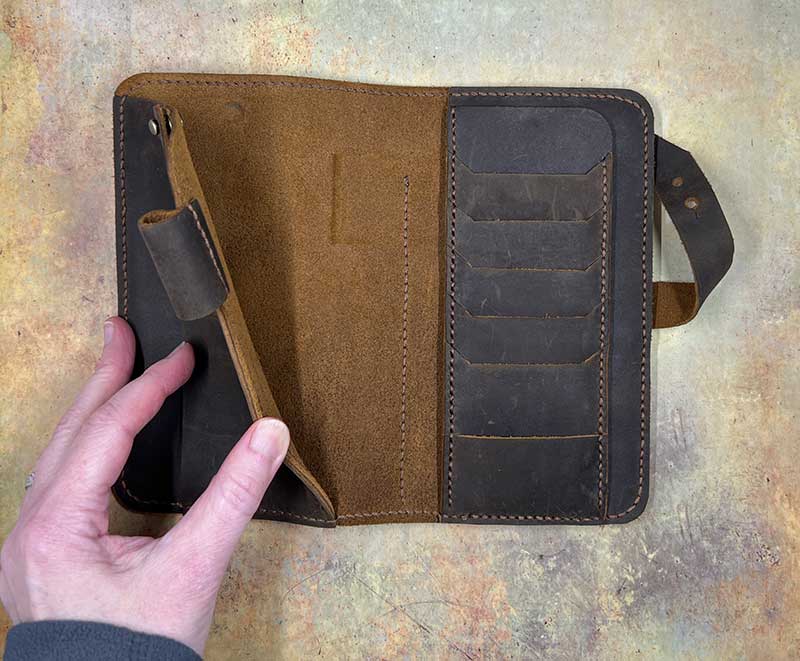 Here I am showing the larger secretarial pocket on the left side.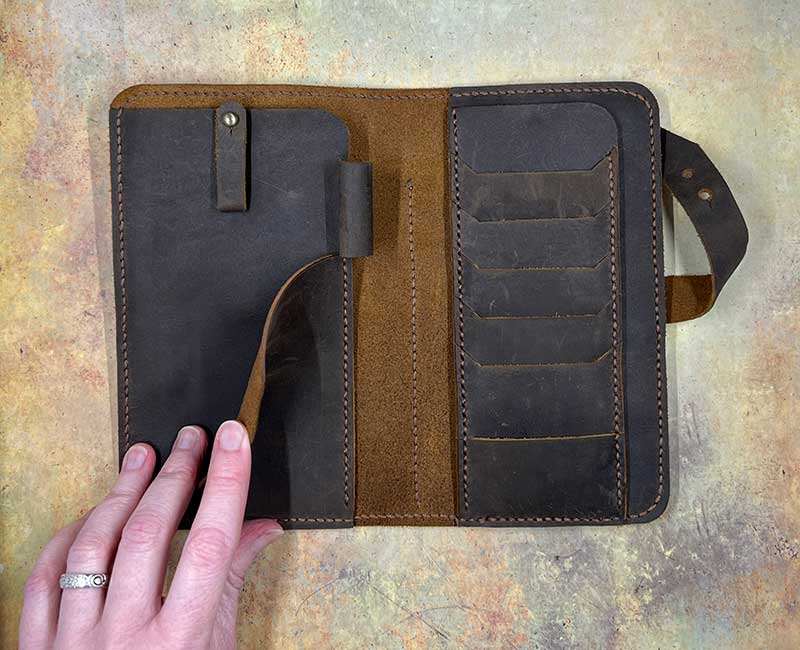 Then the smaller secretarial pocket.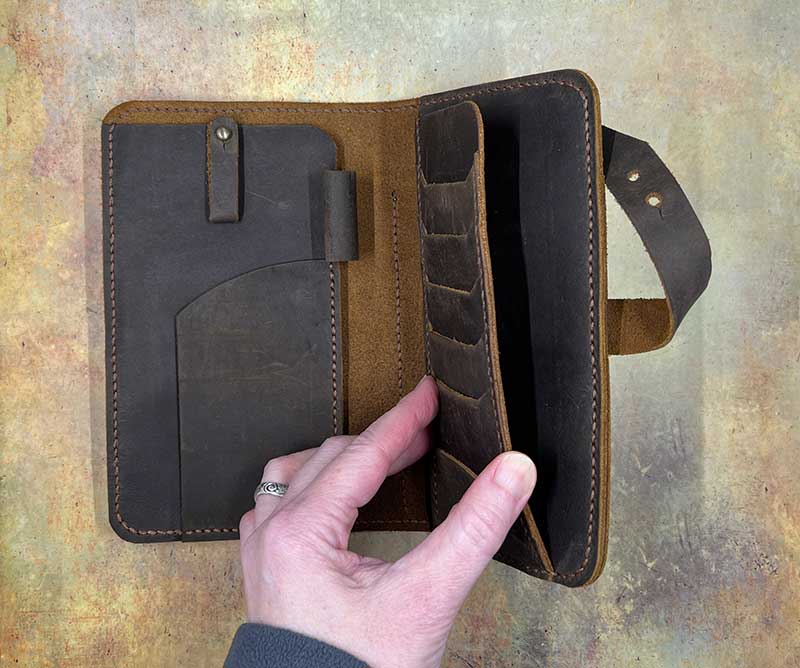 Here's the secretarial pocket on the right side.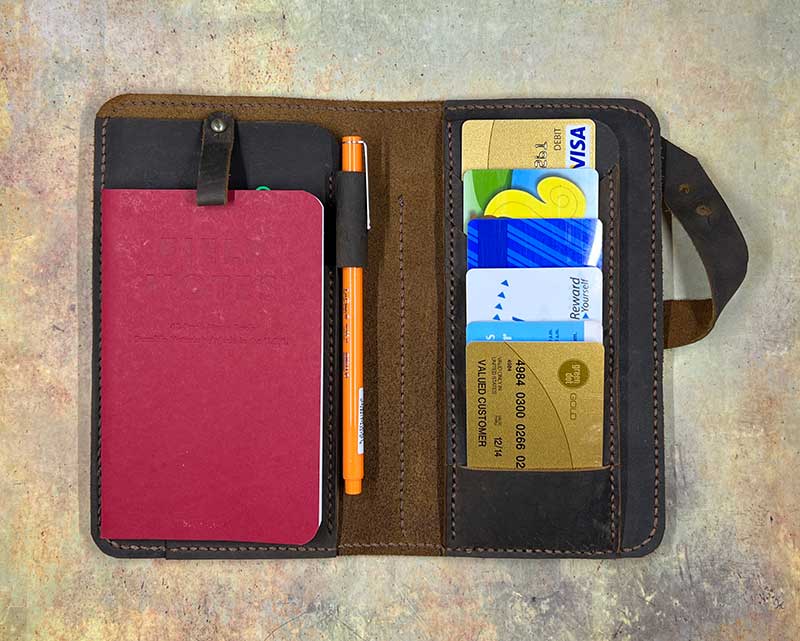 I don't have access to my passport so I subbed a Field Notes notebook to use in its place. I am also showing the pen loop and card slots filled.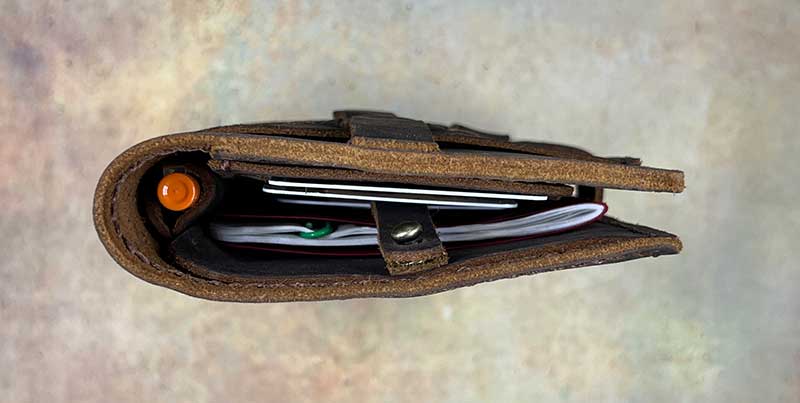 When closed, the Walklo Leather Traveler Wallet is a little bulky, but it feels great in hand.
Passport/A6 Journal Cover Design and features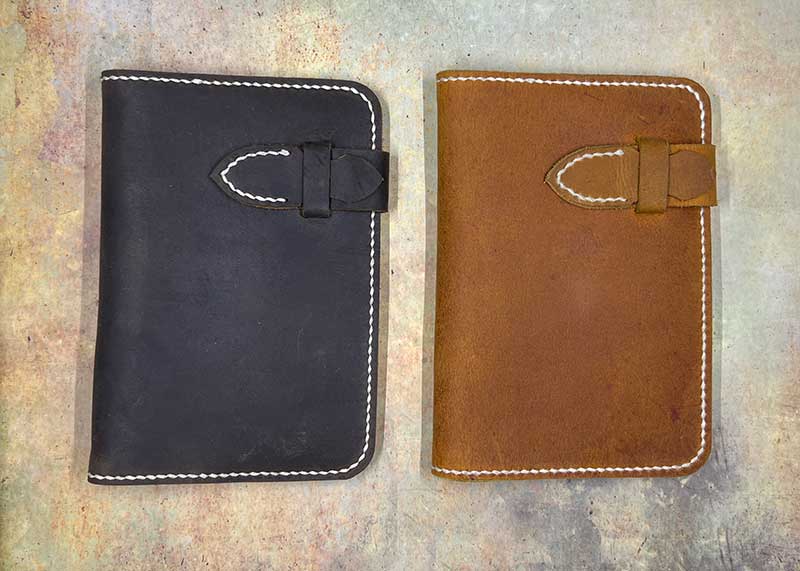 If you want something a bit smaller, the Walklo Passport / A6 Notebook Cover is a great choice. Like the Leather Traveler Wallet, the Passport/A6 Cover is also available in espresso and tan colors. Also just like the Traveler Wallet, the leather is soft.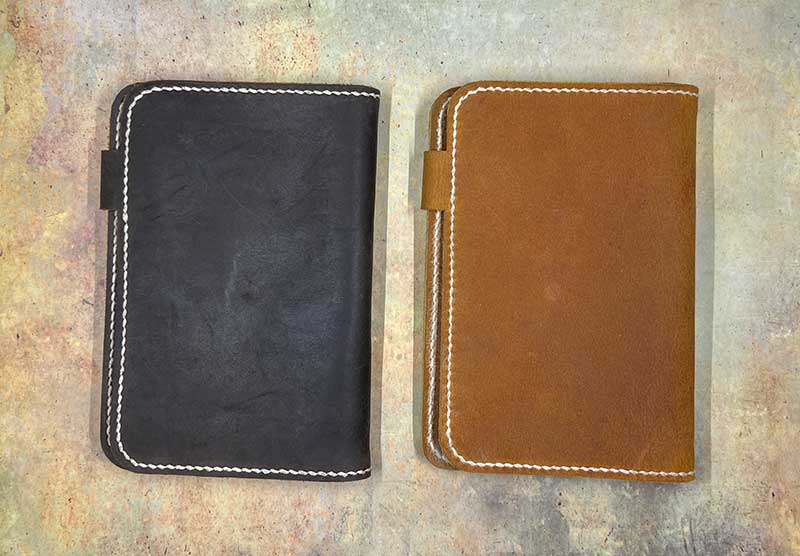 The stitching is a great looking contrast to the leather color and as mentioned before, these covers are hand-stitched.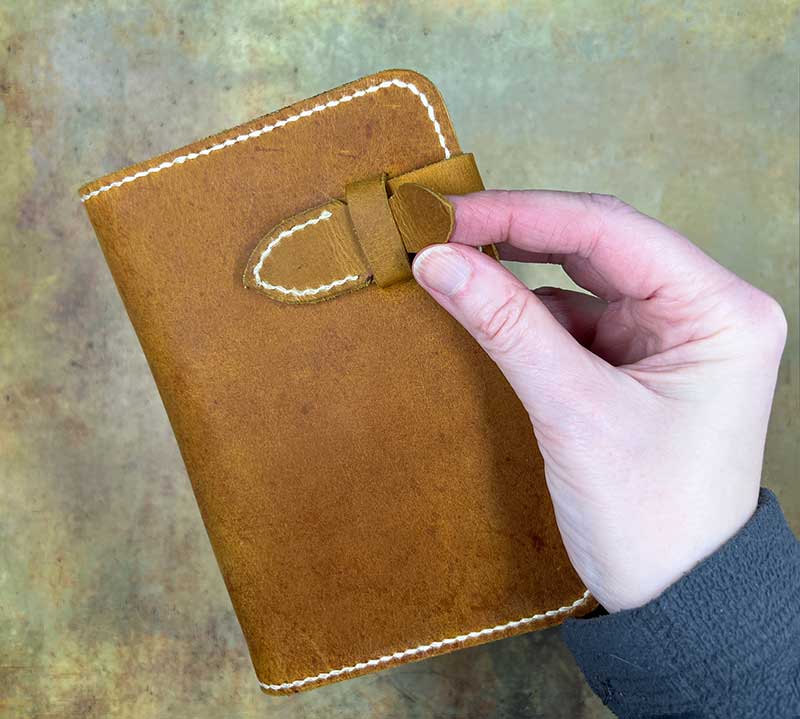 Instead of using a button and tab style of closure, this cover just has a tab. But the tab design is one I've not seen before. It's a double tab which makes it super easy to open the cover.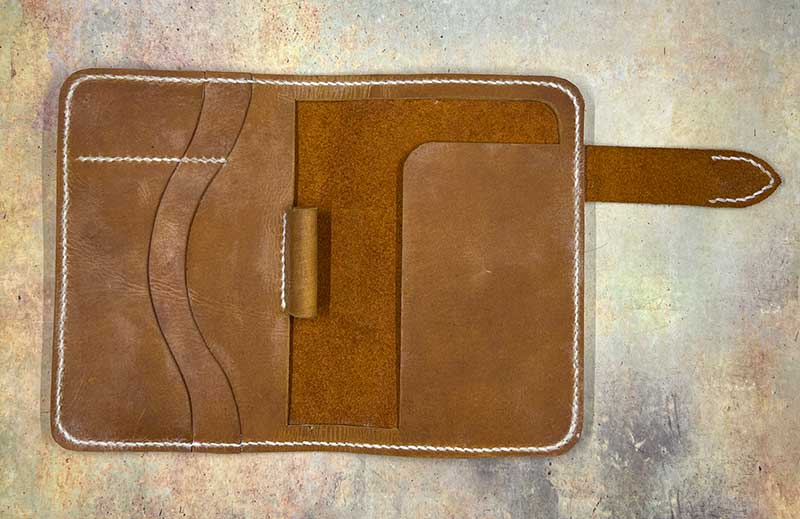 Inside the cover, you have a folio pocket on the left with a sewn-in pen loop and four pockets. There are two card slots and two really narrow slots which confused me at first. I had to go back to the product page on the Walklo website to see how they are used. You can use them to hold memory cards and USB sticks.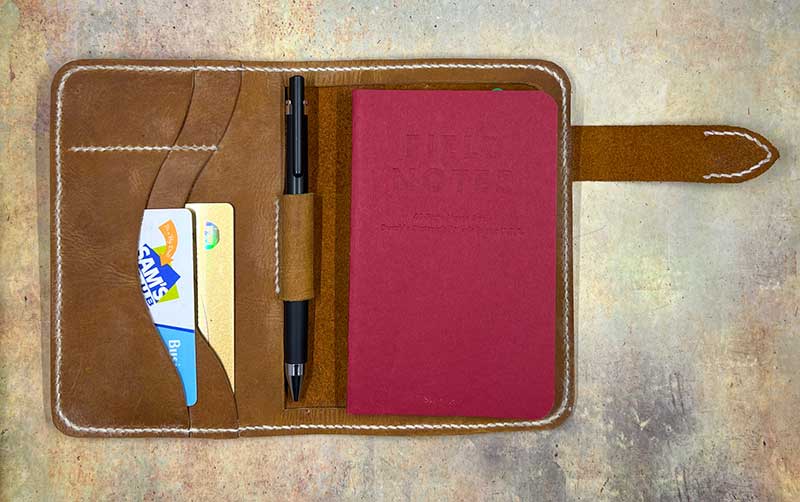 The Walklo Passport/A6 Journal Cover works perfectly with 3.5 x 5.5 inch pocket notebooks like Field Notes.
Regarding the pen loop, my Pilot Juice Up gel pen fit it but it was a snug fit.
The pen loop does cause a bump under the notebook which will be noticeable if you're using a thin pocket notebook like I am, but if you have a small hardbound pocket notebook like a Moleskine, you probably won't notice it.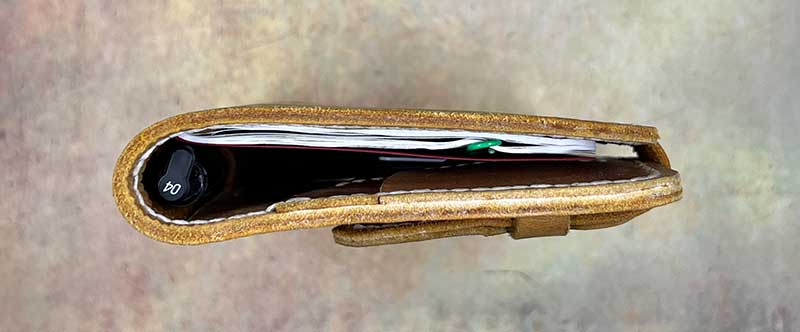 Here it is with the cover closed and secured. I like that the cover is sized so that even with a pen in the loop, it doesn't get in the way or make the cover feel too bulky when it's closed.
Both covers can scratch pretty easily but don't let that scare you. If the scratch isn't that deep, you can just rub your finger over it a few times and the scratch will disappear. And if it doesn't, that's not a problem either because that just gives the cover character. Battle scars are good, not bad 🙂
What I like
Soft leather
Perfect stitches
Rugged
Lots of pockets
What I'd change
Final thoughts
This is my first experience with Walklo leather products and I have to say that I'm impressed. The design and craftsmanship are really nice. The only thing I miss is the leather smell. For some reason, the covers sent to me have almost no smell at all. That's not really something to complain about though 😉
Price: $60 for the Passport/A6 Cover, $80 Leather Travel Wallet
Where to buy: Walklo
Source: The sample for this review was provided by Walklo.