We use affiliate links. If you buy something through the links on this page, we may earn a commission at no cost to you. Learn more.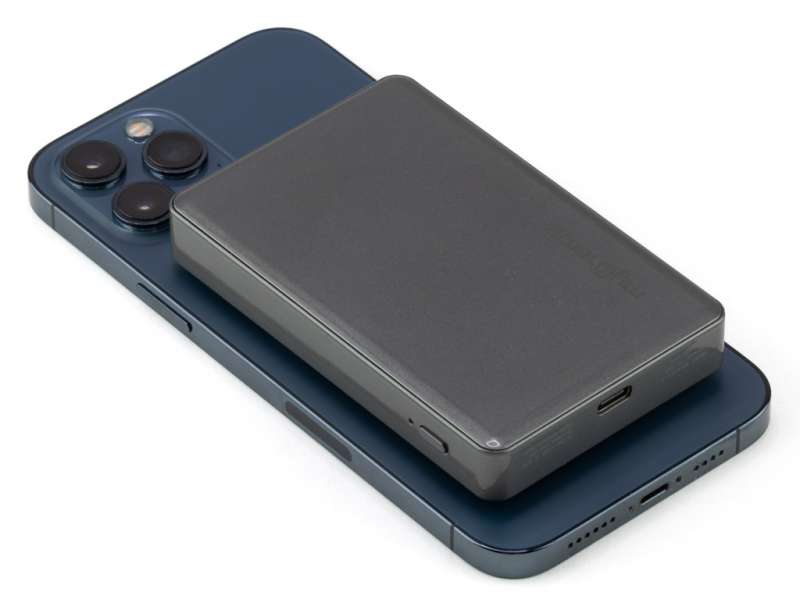 REVIEW – It seems like no matter how good your phone's battery is, every once and a while, you get caught with a low battery at just the wrong time. Coincidentally, that's usually when you don't have access to a wall plug. The myCharge portable wireless charger aims to help with that problem, but does it?
What is it?
The myCharge MagLock Superhero Wireless Charger is a powerbank with a built-in wireless charger.
What's in the box?
myCharge MagLock Superhero Wireless Charger
10-inch USB-A to USB-C cable
Hardware specs
6000mAh battery
Type-C port (works for in and out)
10-inch USB-A to USB-C cable
Design and features
The myCharge MagLock Superhero Wireless Charger is a MagSafe compatible wireless charger that magnetically attaches to your iPhone 12 or 13 or any iPhone with a MagSafe-certified case. It will not magnetically attach to standard cases. Although myCharge states that it will not work with standard cases, if the case is thin enough, it might (as did one of the cases I have).
The myCharge has a premium hard-shell finish that protects against scratches, stains, and fading. The integrated rubber accents keep your iPhone from twisting and provide a quieter connection as the magnets pull it to your phone. Along with the powerful magnets, an audible confirmation tone is played, so you'll never wonder whether you're actually charging.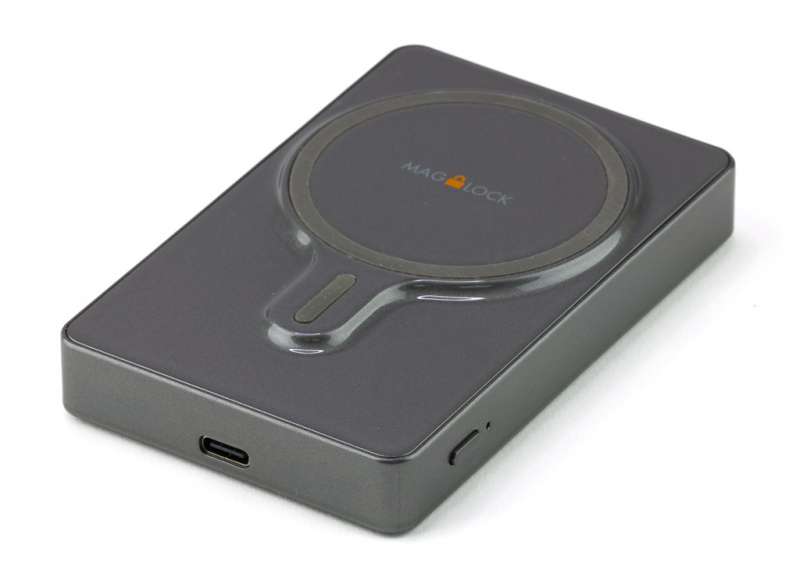 You don't even have to turn it on; with the automatic power-on feature, there's nothing to press, just lock and charge. Although there is a button if you want to press it, some of us still like buttons.
The raised coil design significantly lowers heat vs. flat magnetic chargers. If you haven't used a wireless charger, heat is a side effect and can be hard on electronics over time.
The myCharge MagLock Superhero Wireless Charger is also a powerbank; its USB-C port can be used as a power out port to charge other devices. It will even charge a device via the cord and a device via the wireless simultaneously. The myCharge also features pass-through charging. While plugged in, charging is prioritized to the phone being charged, while charging the myCharge battery takes a secondary priority. However, pass-through charging is limited to 5W.
Never miss one of our posts again. Sent MON, WED, and FRI with the latest gadget reviews and news!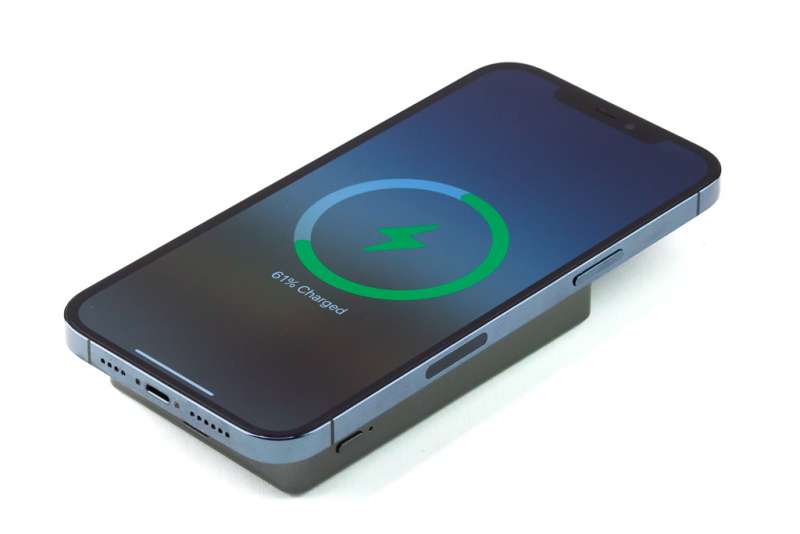 The battery level indicator changes from green, to amber, to red as it discharges. This is the one thing I would like to see improved. I would prefer it to have four or five LEDs to indicate the charging level. The light also blinks while charging and turns solid green when fully charged.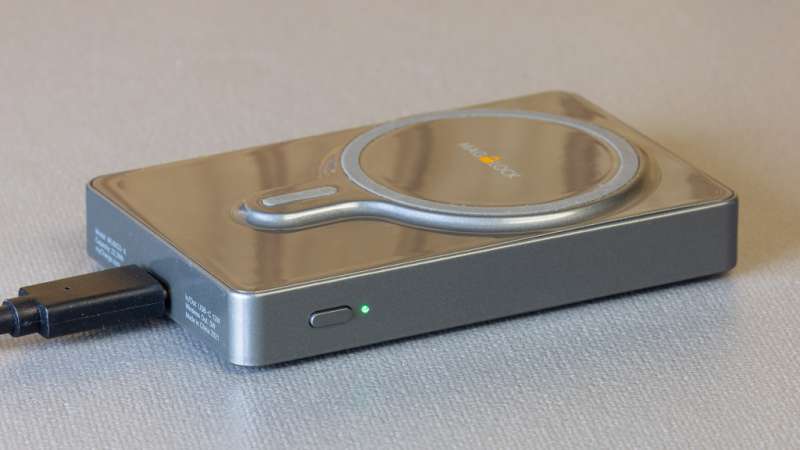 The myCharge MagLock Superhero Wireless Charger comes with a USB-A to USB-C (Type-C) cable. When I received the myCharge, I opened it and made sure it worked. A few days later, I opened it to take photos and start my review. However, when I opened the box, I saw the "Pull to open" on the box, but there wasn't a cable underneath. I could not remember if I took it out a few days earlier. After a bit of investigation, I found the cable hiding in the top of the box.
Available in 3000mAh, 6000 mAh, and 9000mAh versions (16, 32, and 48 hours battery life, respectively), the myCharge will undoubtedly fit anyone's needs. Outputting a true 7.5W wireless charge means your phone will charge faster than other wireless chargers that usually output only 5W (even when they advertise higher).
The myCharge is also available in five colors: Grey, Blue, White, Purple, and Red.
What I like
Excellent wireless charging

USB-C port for Charging In/Out 12W

Rubber connection surface

The ability to charge other USB devices
What I'd change
Battery Indicator for battery level
Final thoughts
I really like the myCharge MagLock Superhero wireless charger. Although it works without a MagSafe case, it aligns and sticks better when using a MagSafe-certified case. The USB-C charging is excellent, and the ability to use the USB-C port to charge other devices makes this a great all-around powerbank.
Price: $59.99 (6000mAh)
Where to buy: myCharge and Amazon
Source: The sample of this product was provided by myCharge.