We use affiliate links. If you buy something through the links on this page, we may earn a commission at no cost to you. Learn more.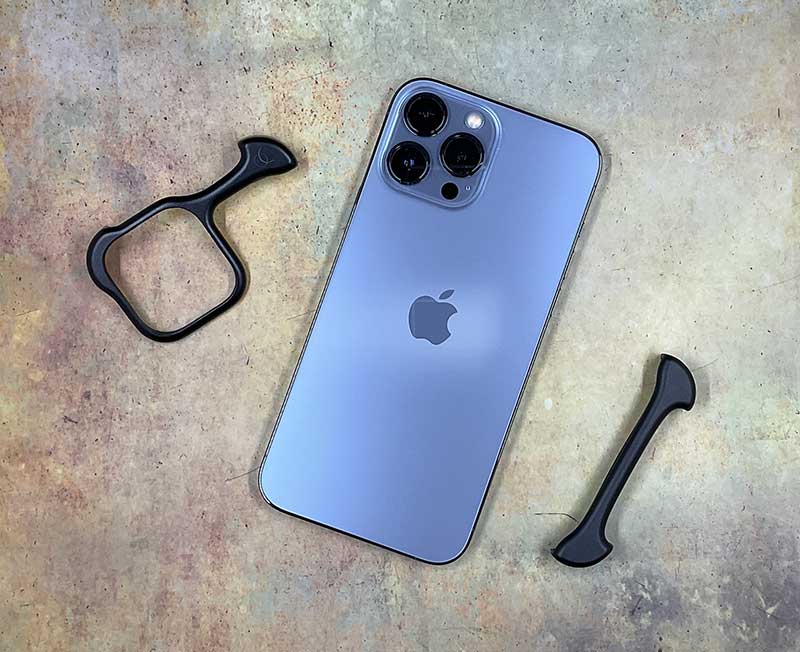 REVIEW – You splurged on an iPhone and now you're thinking about covering it up with a case to protect it. That's a valid thought because let's face it, iPhones are expensive! But they also look fantastic. Do you really want to cover all that fabulousness with a plastic case? If you answered no, then check out the Arc Pulse. It's not really a case, but it does provide some protection while still allowing the Apple style to shine through. Let's check it out.
What is it?
The Arc Pulse is a futuristic-looking bumper-style "case" made of black anodized aluminum for the iPhone 12 and 13 series of smartphones.
What's in the box?
Top piece
Bottom piece
Install instructions on the box
Design and features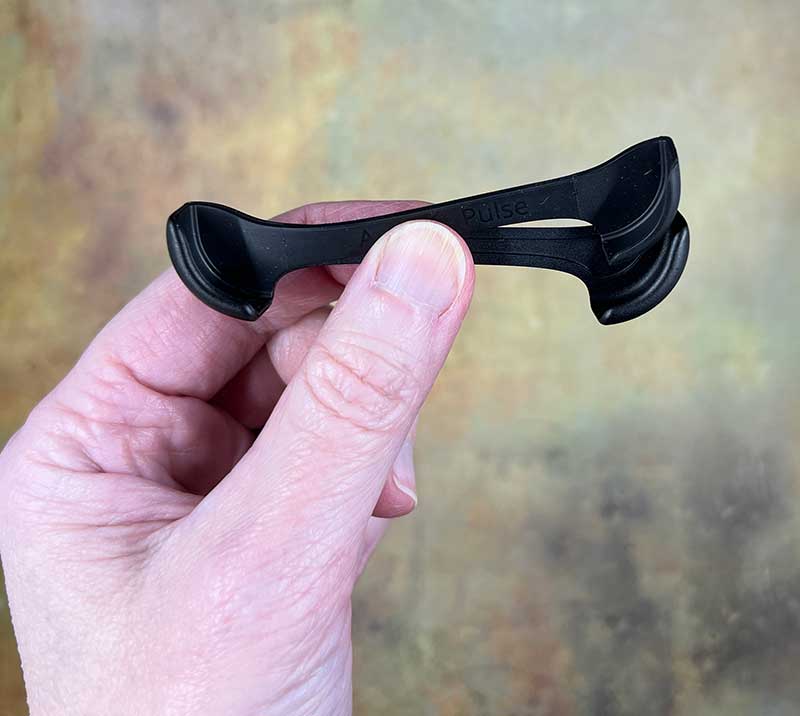 The Arc Pulse is available in the black aluminum version that you see here as well as titanium and a gold titanium version. This "case" has a two-layer design with metal on the outside and a shock-absorbing elastomer lining. The black aluminum version that was sent to me has a non-shiny finish and it's pretty lightweight.
Installing the Arc Pulse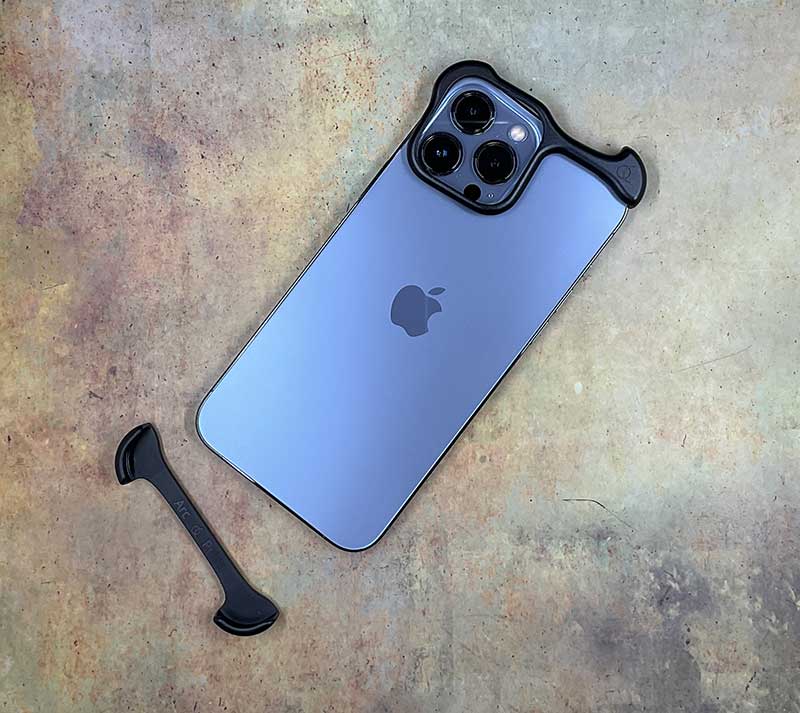 Installation is crazy easy. The two pieces slide on with a pressure fit.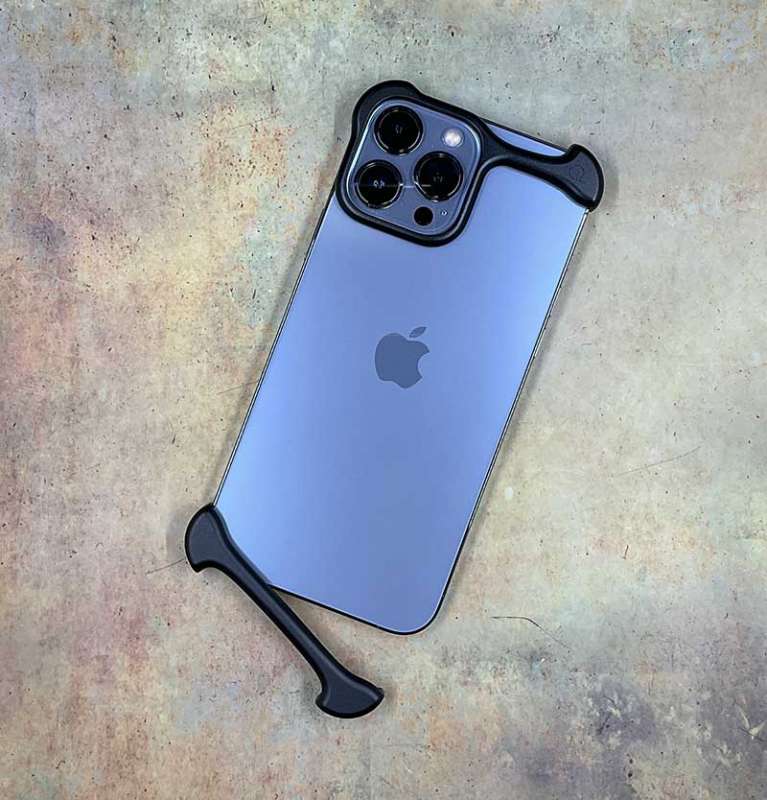 You basically fit one corner of the Arc Pulse over the corner of the iPhone and then just press the opposite corner down to seat it in place.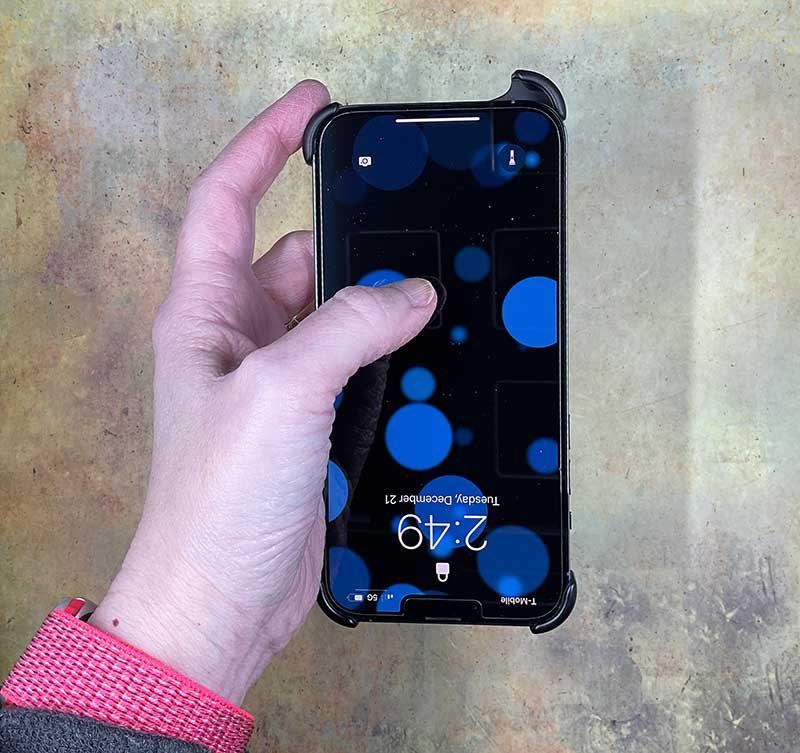 The install takes less than a minute and it's just as easy to remove it.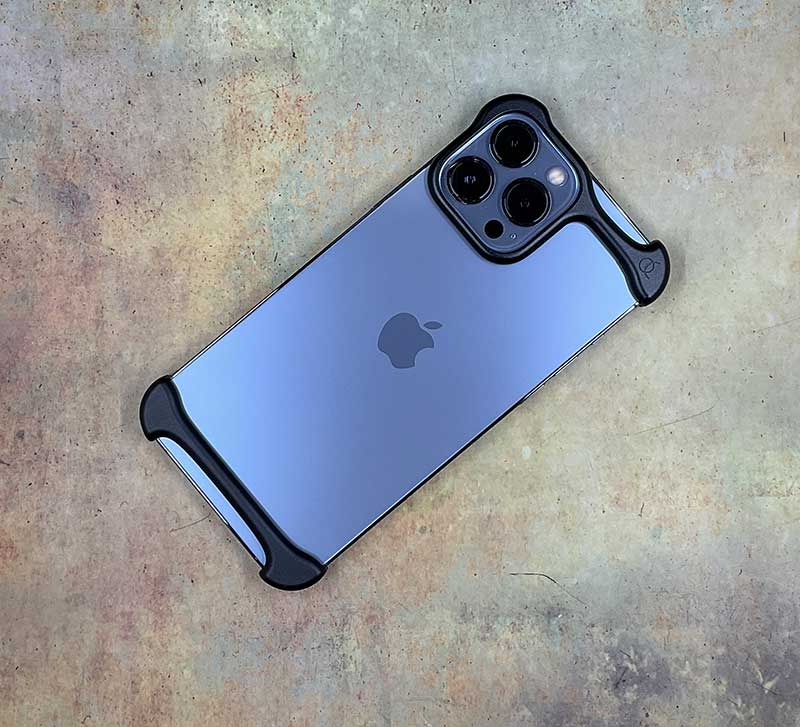 I think the Arc Pulse looks great because it doesn't cover up the Apple logo.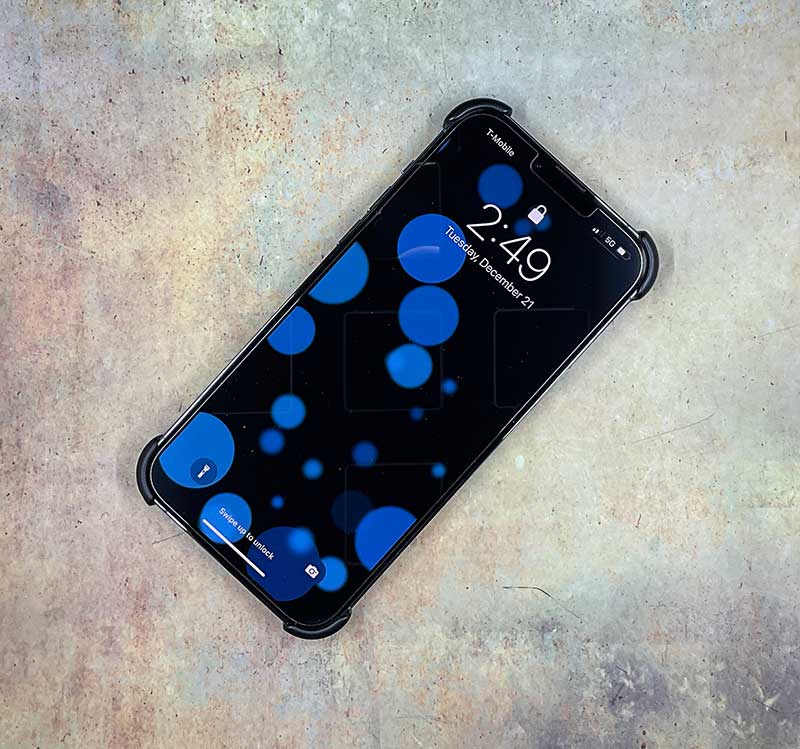 How's that for a minimalist iPhone "case"?
See it in action
Will the Arc Pulse protect your iPhone?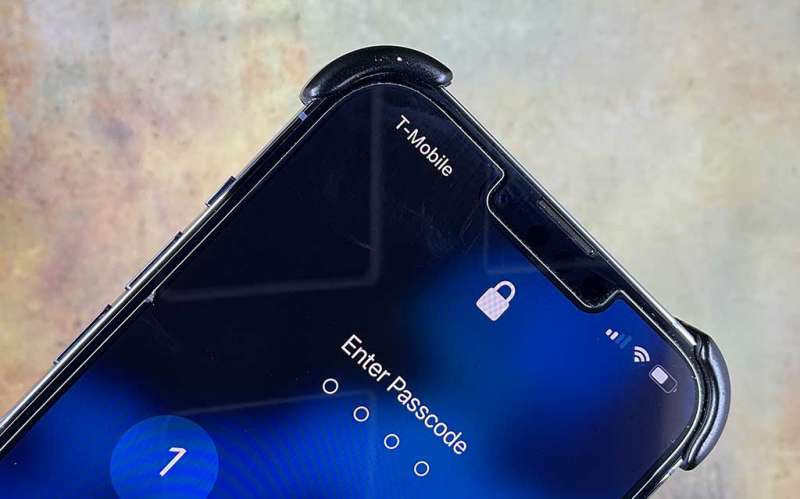 If you go to the Arc Pulse main page and scroll down, there's a video that shows someone throwing their phone up in the air and it lands on the ground with no probs. Um… I am not willing to sacrifice my iPhone 13 Pro Max which I purchased with my own cash to see if this case will protect my phone. Sorry. But I will say that my phone fell out of my pocket onto a hardwood floor. It fell face first from about 2 feet and when I picked it up, I noticed that there was a tiny chip in the upper left bumper. You can see this by looking at the picture above. You can even click it for an enlarged view.
While a case like this one can keep the corners, display, and back of the phone from touching a surface when it lands, that's only going to work if that surface is flat. If you drop your phone on gravel, the Arc Pulse will not be that protective due to sharp pointy rocks.
Does the Arc Pulse cause signal interference?
From my limited testing, I had no issues with this case making my cellular or Wifi signal weaker. Arc Pulse's site also says that this case will not cause interference.
Does the Arc Pulse improve grip?
I think this case improves grip more than having no case on your iPhone at all because it does add some ridges that your palm and fingers can grip. But other than that, it's not nearly as grippy as a good case.
What I like
Simple to install and remove
Doesn't cause issues with cellular signal
What I'd change
Improve finish
It's expensive for a case that's not really a case
Final thoughts
If you want to add some additional protection to your iPhone without completely covering up the iPhone style and design, the Arc Pulse bumper style case will do that for you. This "case" will offer protection to the phone's corners and some protection to the display, back of the phone, and camera module as long as any drops are on to a completely flat surface. If you're ok with that caveat, then his case is unique and well made.
Price: 99.00 € ($111.00 US) for the aluminum version
Where to buy: Arc and Amazon
Source: The sample for this review was provided by Arc Enterprises.