We use affiliate links. If you buy something through the links on this page, we may earn a commission at no cost to you. Learn more.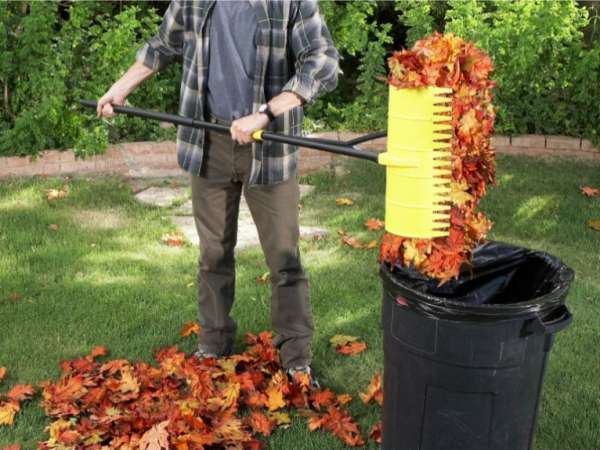 NEWS – Oh my gosh, I hate raking leaves, so much so, I don't get to it most years. When I saw the Amazing Rake Ergonomic 3-in-1 Garden Rake, I thought, "Now there's someone who hates it just as much as I do, but found a clever way to make it much less painful. Yay!" According to The Grommet website, the three tasks that you can accomplish with this rake include raking, collecting, and depositing the leaves.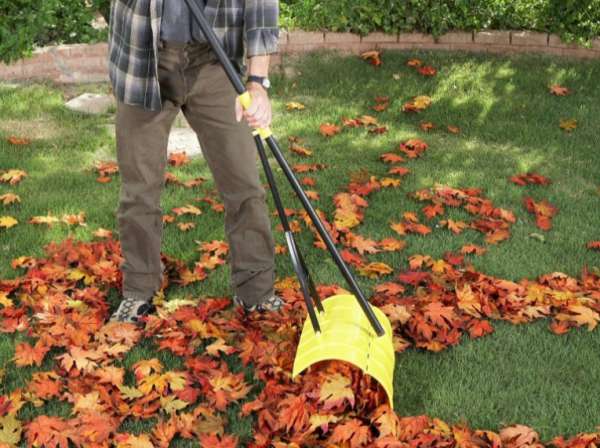 Check it out! No more bending over to keep the top leaves from falling off the rake! This rake clamps down on all those loose leaves and allows you to get them to your bin without losing most of them. According to the Amazon description, you can also use it to spread mulch, pick up dog waste, etc. The head of the rake is made of copolymer polypropylene and the telescoping handle is made of steel. It comes in yellow, green, and pink colors. Interested? It's available for $39.95 from The Grommet or Amazon.