We use affiliate links. If you buy something through the links on this page, we may earn a commission at no cost to you. Learn more.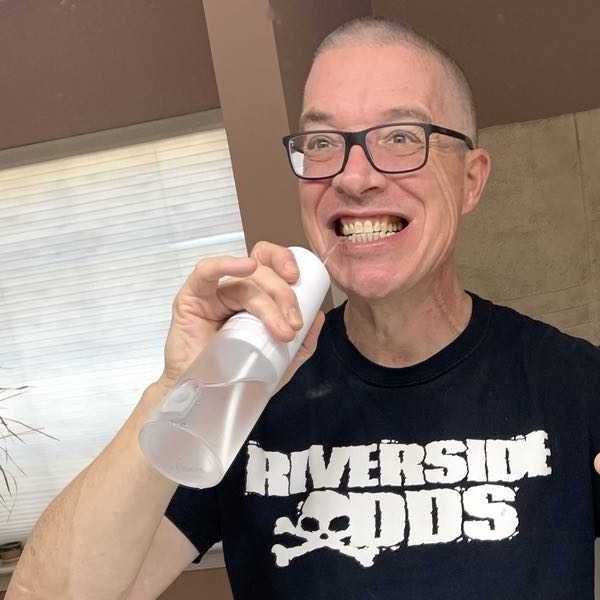 REVIEW – We should all be using a water flosser as part of our daily routine, right? I've gone through a dozen of them over the years. Enter the The Flosmore Cordless Water Flosser, which promises some neat features you'll find on more expensive units at a great budget price. How do it do? Let's floss. To the review!
What is it?
The The Flosmore Cordless Water Flosser is a rechargeable water flosser.
What's in the box?
You'll get the base unit, 4 nozzles, and a USB charging cable, and a travel bag (not shown).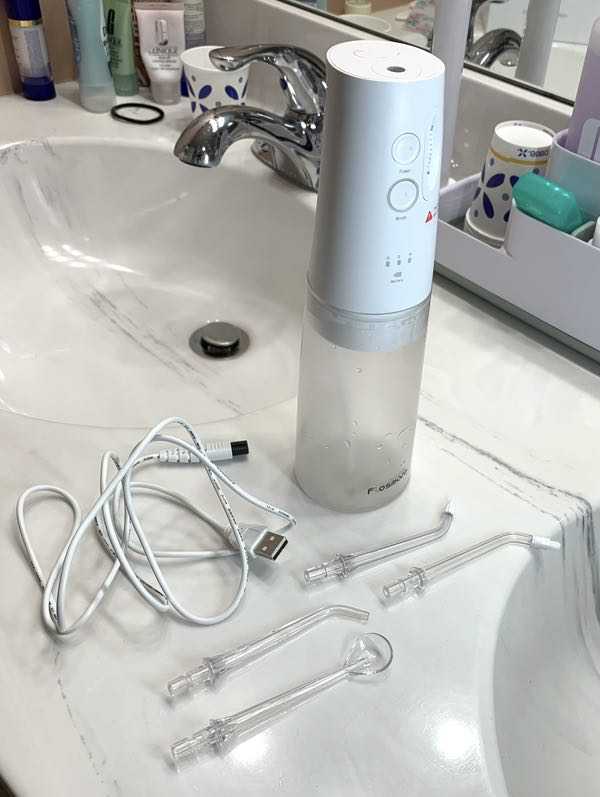 Hardware specs
Customizable water pressure from 20-140 PSI
1650 times/minute max pulse mode
Automatic timer for 2 minutes (30 second segments)
300 Ml water tank
Rechargeable (USB cable included)
Battery will last up to 30 days between charges
Design and features
I'm not gonna bore you with the benefits of water flossers. There are a whole bunch of 'em out there. The Flosmore Cordless Water Flosser has some nice features, however, that differentiate it from others that I've bought and/or tested.
You'll get your typical set of nozzles for standard flossing, getting between braces and bridges, tongue cleaning, and gum massaging. Nothing special there.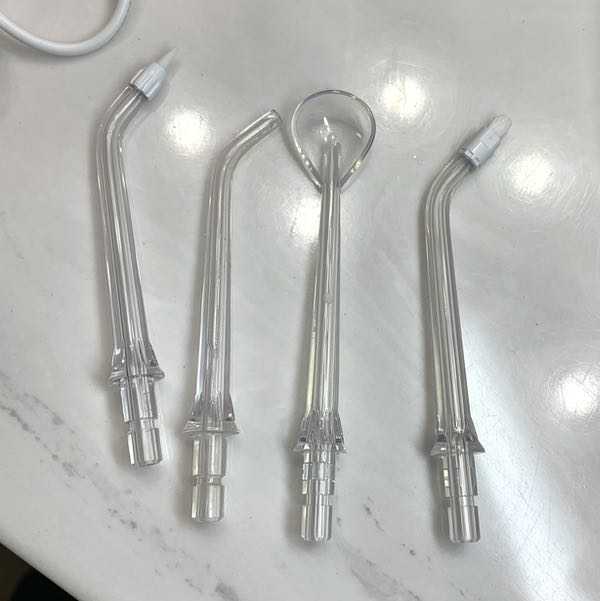 What's different here is that a button on the top of the unit enables you to lock or unlock the nozzles when you change attachments, allowing for 360 degree rotation. It keeps those nozzles from popping out when you're doing your business.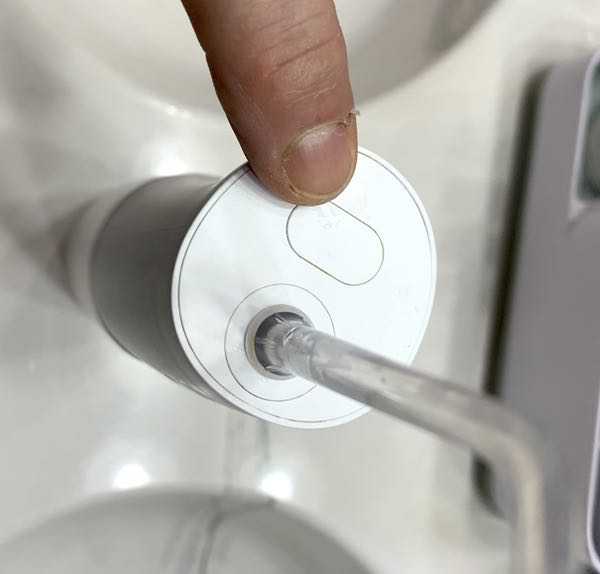 Here's another nice feature. The water chamber locks into the main unit with a twist. This in and of itself is typical for these units and makes it easy to clean…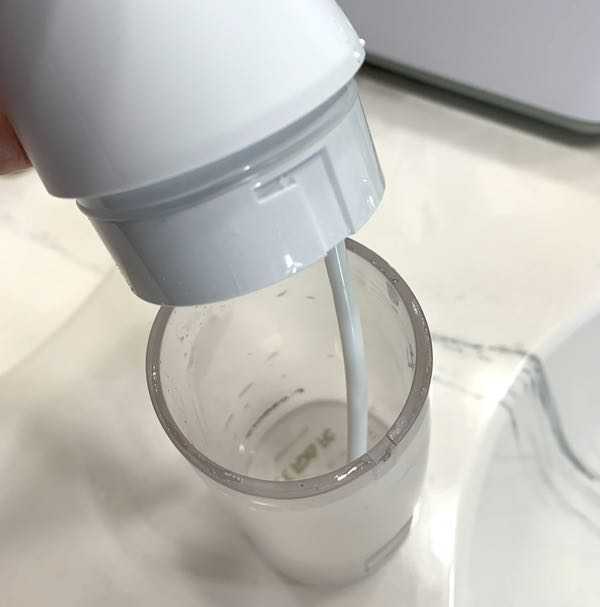 Bu this unit includes a sealed water filling port at the base so that you don't have to take it apart to refill. My old water flosser did not have this feature, and I didn't realize how useful it is now that I have it.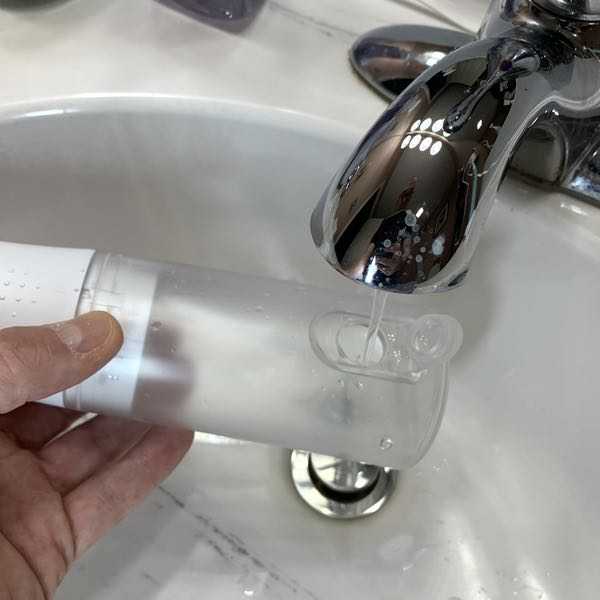 Your controls are also pretty straightforward. The mode button enables you to choose your option while the unit isn't powered up (a nice plus). The options are as follows, from left to right in the pic below:
"D" is for DIY, allowing you to set the desired water pressure.
"S" is for Strong, which basically blasts at the max 140 PSI.
"P" is for pulse, which pulses between max pressure an low pressure for gum massaging.
A green indicator light shows you which option is selected. No matter which one you choose, the unit is preset for 120 seconds of work before it shuts off.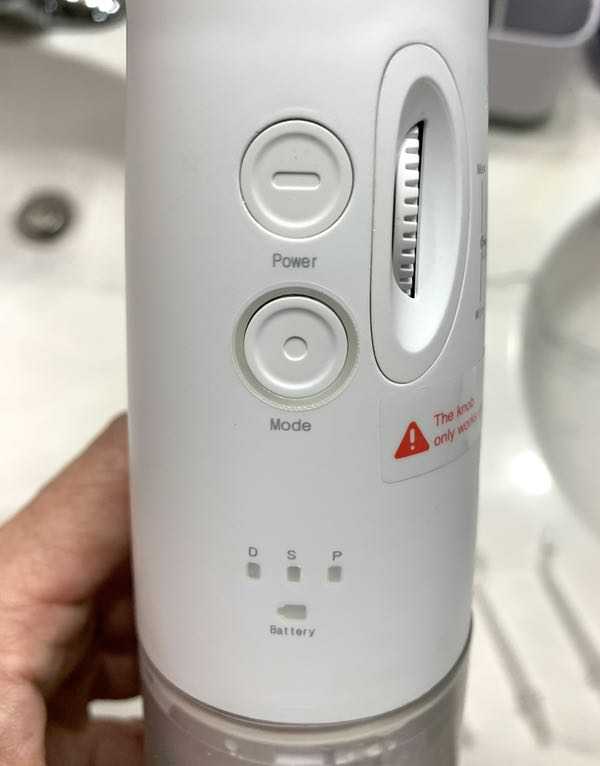 If (and only if) you are in DIY mode, you can use the dial to adjust the water pressure from 20 PSI to 140 PSI. The flosser remembers your last settings, which is nice if you have sensitive gums and don't want to reset the pressure every time. I also like the dial vs. a digital control as you can operate it while you're doing the work without spraying your bathroom.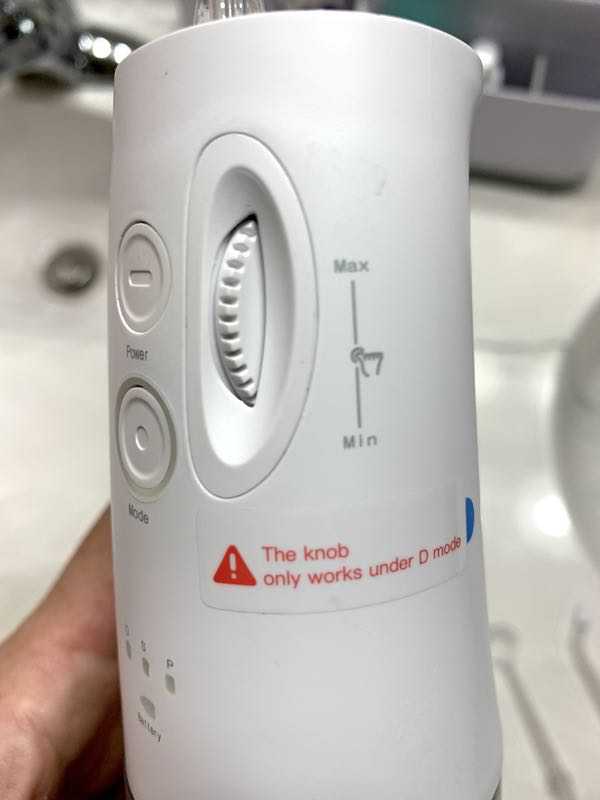 The charging port is sealed with a silicone plug, and has a drain spot in case water gets in the chamber. The whole unit is rated at IPX7 water resistance, which means it can be submerged for up to 30 minutes or used in the shower.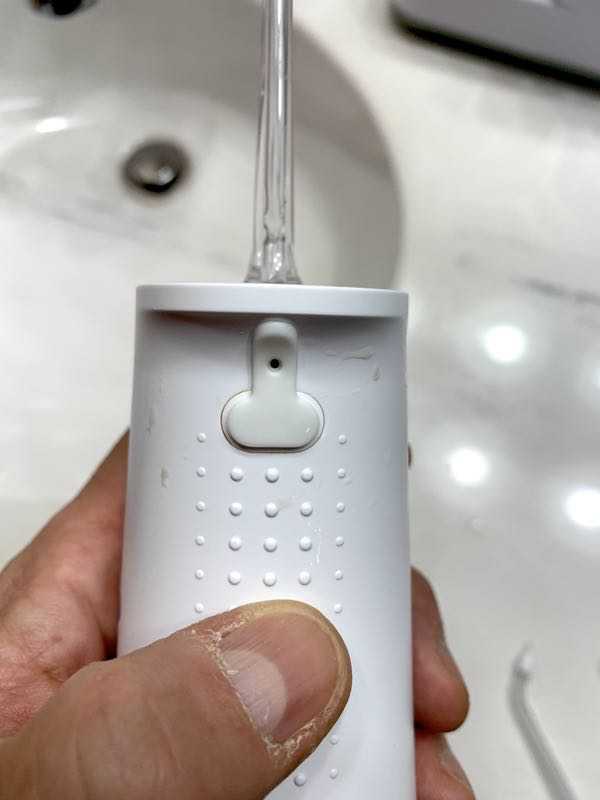 You don't get a power brick, but your included cable is USB-compatible. This is useful for travel or re-using one of those many USB bricks you have lying around. Don't lie to me… I know you have them.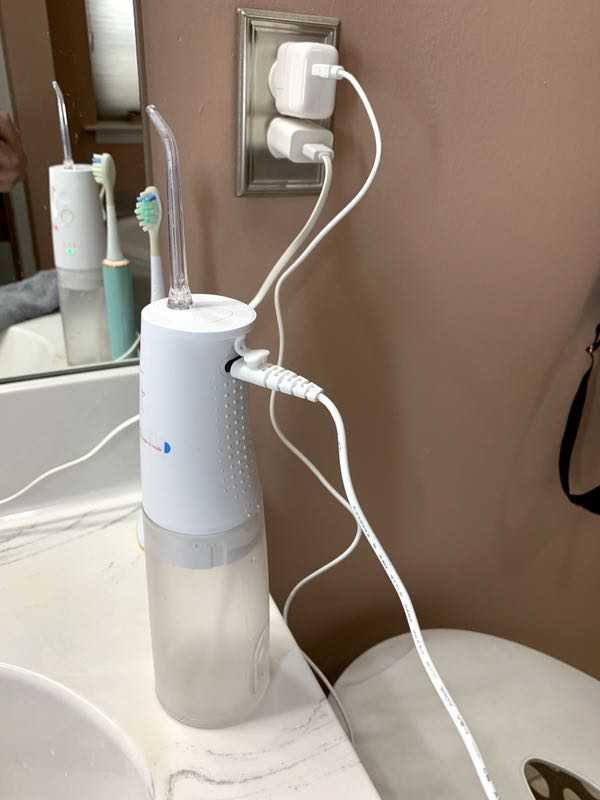 One of the great features of the Flosmore Cordless Water Flosser is that you won't be charging it very often. They claim that you can go 15-30 days of regular use between charges. I can confirm that this is the case. I gave it a full charge when I got the unit for testing. I've been using it for 4 weeks, 2-3 times a day, and I have not had to recharge it yet. My old water flosser needed a new charge every week. That's impressive.
Performance
There are a lot of things to like about the overall usability & design of the Flosmore Cordless Water Flosser that I've covered in the overview, but I want to call particular attention to the power on this unit. The max rate of 1650 pulses per minute and max pressure of 140 PSI are higher than even many of the top-tier water flossers provided by some of market leaders. That may not be a big deal for most folks, but I've found it makes a big difference for me. I'm seeing a difference compared to my previous unit, particularly in the nooks & crannies where stains tend to accumulate.
What I like
Well-designed for filling and changing out the nozzles.
Adjustable water pressure is great for those with sensitive teeth.
Simple, straightforward controls.
Excellent battery life
What needs to be improved
None that I have found so far.
Final thoughts
You should have a water flosser, and you'll find them everywhere from $10 units to $200 high-tech solutions. The Flosmore Cordless Water Flosser stands out with some really nice features that I have only seen on higher-end flossers, but it's ridiculously affordable at a sub-$50 price point. Nothing to be mad at with this one. We'll see how it lasts under long-term testing.
Price: $39.99
Where to buy: Amazon
Source: The sample of this product was provided by Flosmore.