We use affiliate links. If you buy something through the links on this page, we may earn a commission at no cost to you. Learn more.

REVIEW – If my memory serves me correctly, several years ago I purchased Bone Conduction headphones from AfterShokz. I loved their design and function but I also remember them being a bit hard and rigid and that they would hurt in places around my head after wearing them for a while. I also remember parting ways with them after they broke which I believe was a result of them being so rigid. I can see that over the years the design has evolved and now I get to test one of their new models. Enter the AfterShokz Aeropex Open-Ear Endurance Headphones.
What is it?
The AfterShokz Aeropex Open-Ear Endurance Headphones feature an IP67 waterproof rating, are compatible with iPhone and Android, and PC and Mac computers that have Bluetooth capabilities. They are engineered for premium sound and include a built-in long-lasting battery. They are available in two sizes: Standard and Mini.
What's in the box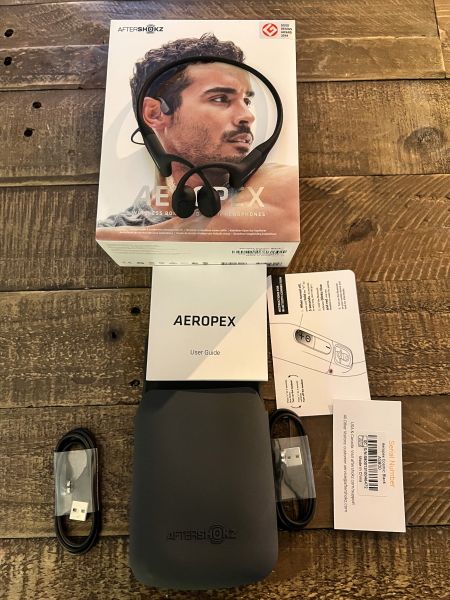 AfterShokz Aeropex Open-Ear Endurance Headphones
Silicone Carrying Case
2 Magnetic Charging Cables
Earplugs
User manual
Design and features
Features
OPEN-EAR COMFORT: Our open-ear design powered by bone conduction technology allows for total awareness of surroundings and bud-free, comfortable listening. Available now in 2 sizes to maximize comfort and ensure a secure fit. Aeropex Mini has a .5 inch shorter band size.

WATERPROOF: An IP67 rating makes these completely sweat and waterproof to welcome intense workouts and extreme weather. A moisture detection alert ensures safe charging. Not intended for swimming.

PREMIUM SOUND QUALITY: Powered by patented 8th generation bone conduction, Bluetooth 5.0, and PremiumPitch 2.0+™, Aeropex delivers clear sound, powerful volume, and rich bass.

LIGHTWEIGHT + COMFORTABLE: Meet your new favorite training partner. Designed for athletes, our lightest wireless headphones stay put for comfortable all-day listening while keeping you motivated and aware of your surroundings.

8 HOURS OF MUSIC AND CALLS: With 8 hours of battery life and easy commands such as play, skip, pause, and back-a-track, you can enjoy music, calls, audiobooks, and podcasts all day long.




The headphones are very flexible and feel like they are made out of ABS/plastic and rubber. The multifunction button is on the left side and the power/volume controls, LED and connection interface are on the right side.




Performance
The first order of business is to charge the AfterShokz Aeropex Open-Ear Endurance Headphones. The LED lights red when charging and blue when fully charged: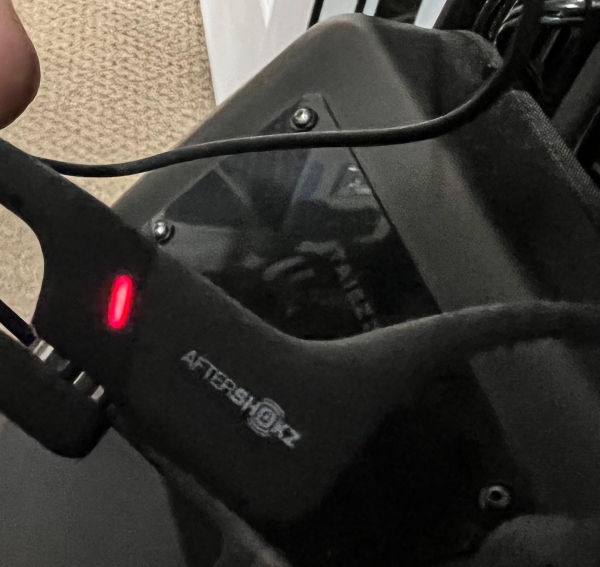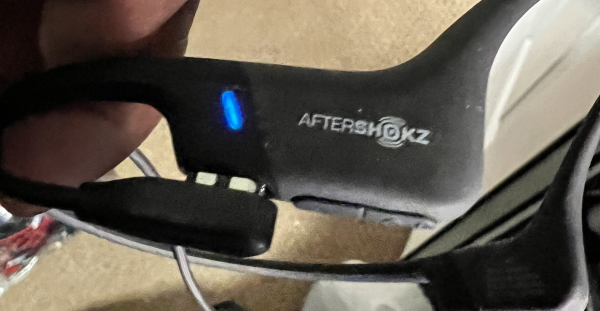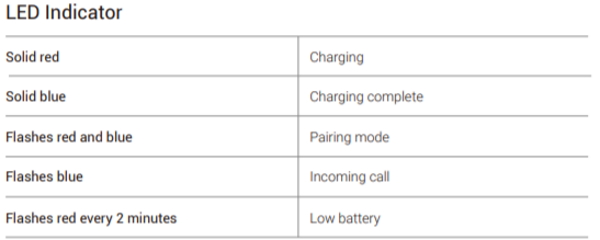 The headphones fit comfortably around the back of my head and on top of the front part of the ear. I think the correct name used in anatomy descriptions is the "Tragus". The multifunction button is on the left side and the volume buttons are on the right.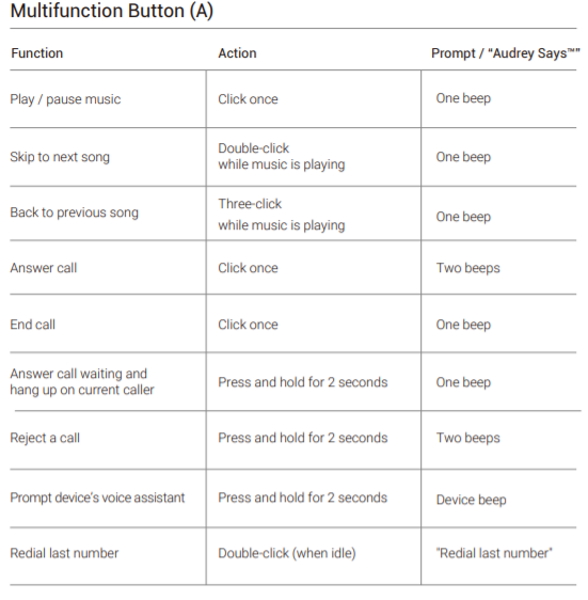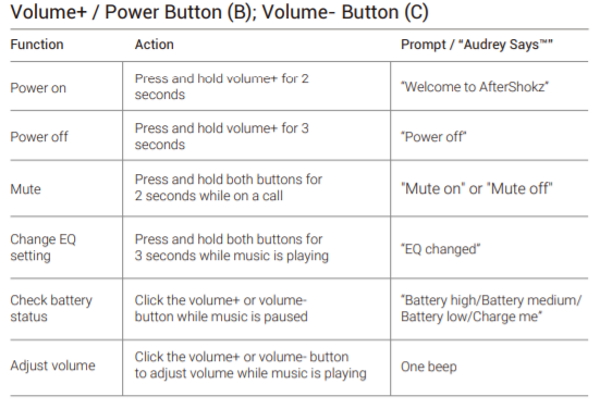 Thus far these headphones have performed flawlessly. The sound is good for what the headphones are, they fit comfortably, connect easily via Bluetooth, and can be worn for an extended period of time. They are so lightweight that I use them at night with sound files to help me to sleep. I love to play rain and thunder audio when sleeping and these headphones work better than earbuds because they stay in place and the battery lasts all night and way longer than my Apple airpods.
For music, they sound decent with the several genres that I have listened to, but despite the manufacturer's mention of enhanced bass, one should have realistic expectations for what you hear via bone conduction. These cannot be compared to audiophile headphones, and I do not believe that is a part of the intended design.
Phone calls are clear for both parties but keep in mind that if someone is in close proximity and your volume is up, they can likely hear your conversation. This is the same for music.
What I like
The build quality
The flexibility
The lightweight and compact design
The sound it produces
That it is waterproof
Very comfortable to wear for extended periods of time
What I'd change
I honestly cannot think of anything at the moment
Final thoughts
Using the AfterShokz Aeropex Open-Ear Endurance Headphones reminded me of how much I loved the previous headphones by this manufacturer, except that these are way less likely to break and offer great connectivity. They are lightweight, comfortable, and sound good. Their sound cannot be compared to closed-back headphones but they work well for both phone calls and listening to music. I also like that I can hear what is going on around me because my ears are not covered. While opinions of this device may differ based on preference, I give these headphones a well done and two thumbs up!!
Price: $129.95
Where to buy: Aftershokz website and Amazon
Source: The sample for this review was provided by AfterShokz