We use affiliate links. If you buy something through the links on this page, we may earn a commission at no cost to you. Learn more.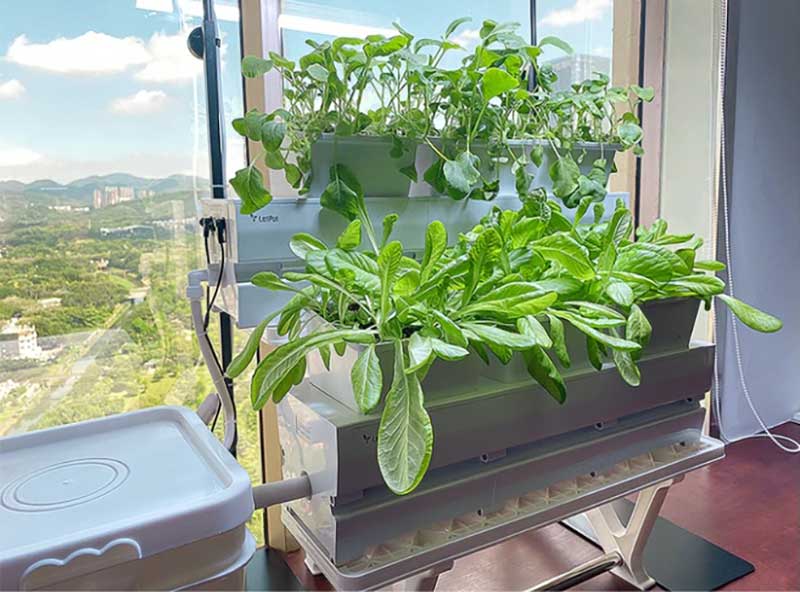 CROWDFUNDING NEWS – Imagine always having fresh herbs and veggies for your meals without going to the store and knowing that they don't have pesticides on them. You can do that with the LetPot growing system which has launched a Kickstarter campaign today.
What is it?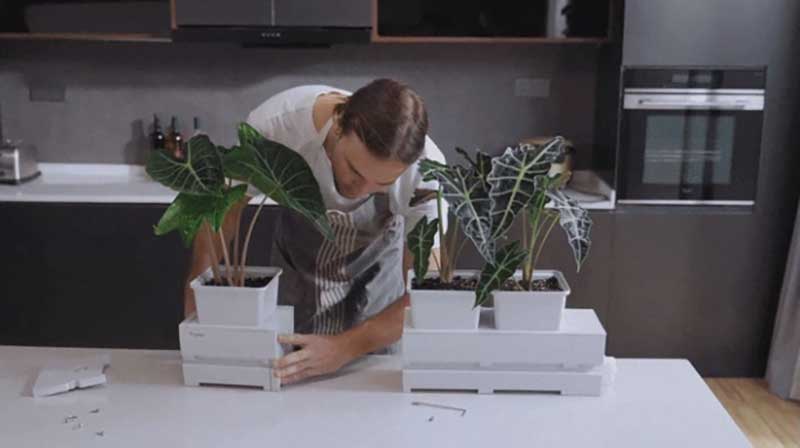 LetPot is an automated modular home plant growing system for indoors or outdoors that is controlled with an app on your mobile device. You can grow herbs, vegetables, and regular ornamental houseplants in the LetPot system all year long.
Why do I like it?
I like the LetPot system because it takes the guesswork out of caring for plants, veggies, and herbs. Just plant the plants and then it does the watering for you. And get this, it will do the watering for up to 30 days! Just fill the reservoir and you're free to go on a month-long trip without worrying that your plants will be shriveled up by the time you return home.
You can also use LetPot both indoors and outdoors. I've reviewed other systems in the past that could only be used inside. The fact that the LetPot can also be used outside with optional solar panels makes it a lot more desirable.
It's also expandable so you can add more pots as your love of gardening/growing grows 😉 I love plants but I get discouraged when they die due to lack of or too much watering. LetPot takes care of that problem so that your plants will always be happy and healthy.
Where can I find more info?
The LetPot campaign ends on 5/0/21 and they are working towards their funding goal of $10,000. You can pre-order a LetPot starting at $125. After the LetPot campaign ends, rewards are estimated to start shipping in February 2022. Visit their Kickstarter page for all the details.