We use affiliate links. If you buy something through the links on this page, we may earn a commission at no cost to you. Learn more.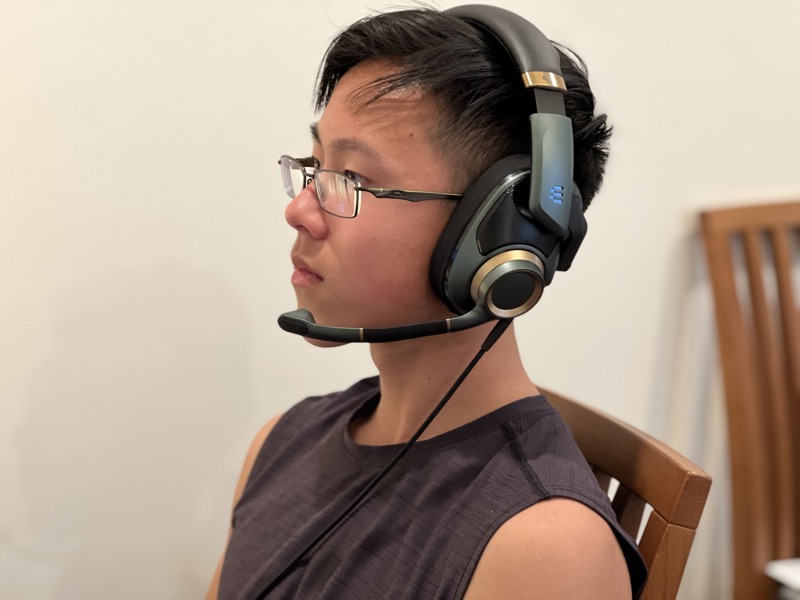 REVIEW – I like a good pair of headphones, and my son likes to play games online with friends. What a good way to introduce him to quality audio gear! This time, we got to try out the EPOS H6PRO wired open acoustic gaming headset with an open acoustic design.
What is it?
The EPOS H6PRO wired open acoustic gaming headset comes in a close and open design, and in three different colors.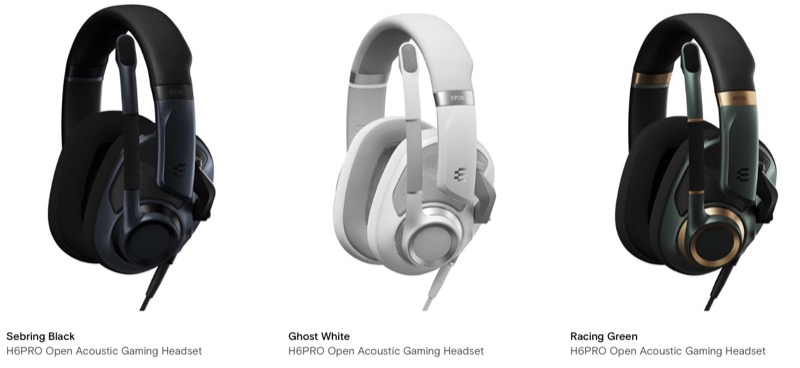 The open headphone design means sounds from the outside aren't entirely sealed off. You still get a sense of what's going on around you.
What's in the box?
Documentation
Split headphone and mic cable (pink and green connectors), 2m long
3.5mm angled tip ring sleeve cable, 1.5m long
Two magnetic disc covers if you don't use the microphone boom
Hardware specs
Driver size: 42mm
Frequency reponse: 20-20,000 Hz
Impedance: 28 ohm
Sensitivity: 111 dB SPL @ 1kHz 1V RMS
THD: < 0.5% @ 1kHz 1V RMS
Design and features
Despite the full-size appearance, the EPOS H6PRO wired open acoustic gaming headset doesn't feel like a heavyweight.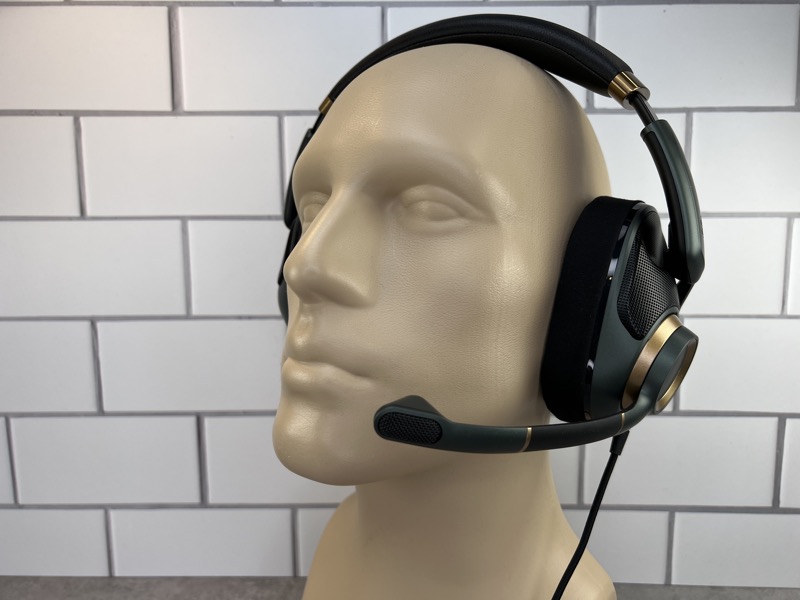 The microphone boom swings up out of the way to mute. There's a slight clicking sound when it does.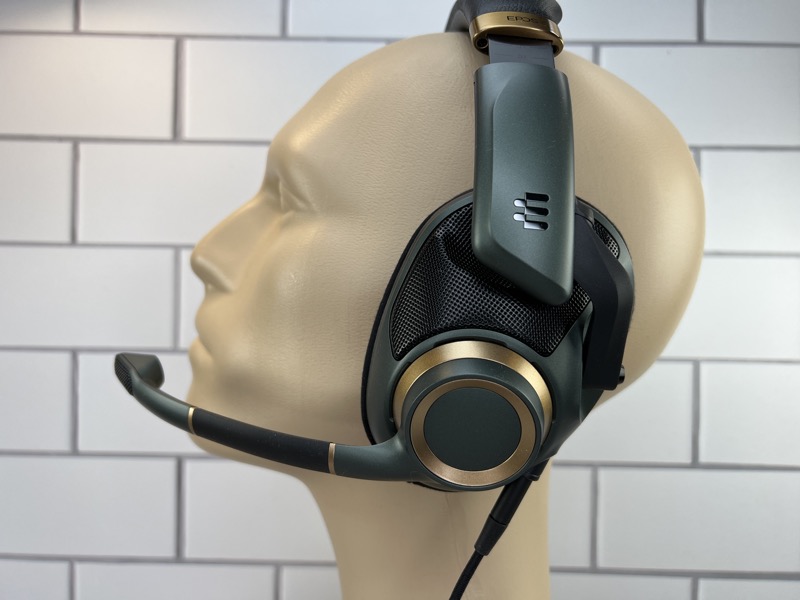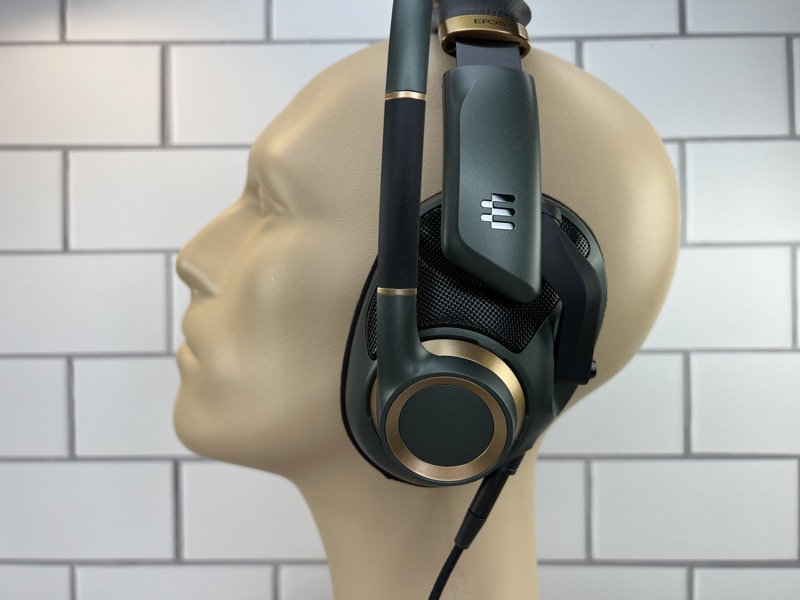 The boom itself is flexible, so you can position the microphone exactly where you want.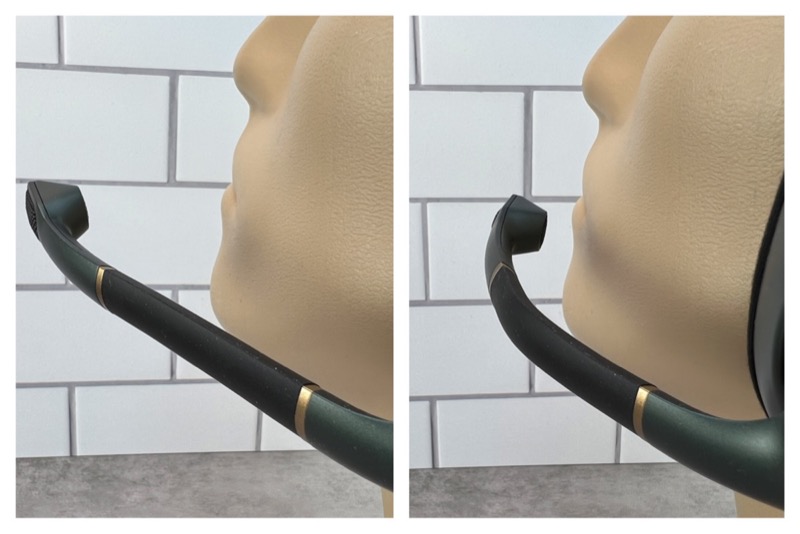 The H6PRO's party trick? The mic boom detaches completely. Just swing the boom all the way up, and tilt out.
Never miss one of our posts again. Sent MON, WED, and FRI with the latest gadget reviews and news!
The EPOS H6PRO wired open acoustic gaming headset even comes with two blank, magnetic discs to cover the spot. To remove the disc, just press as shown (arrow) and the lip pops out (circled).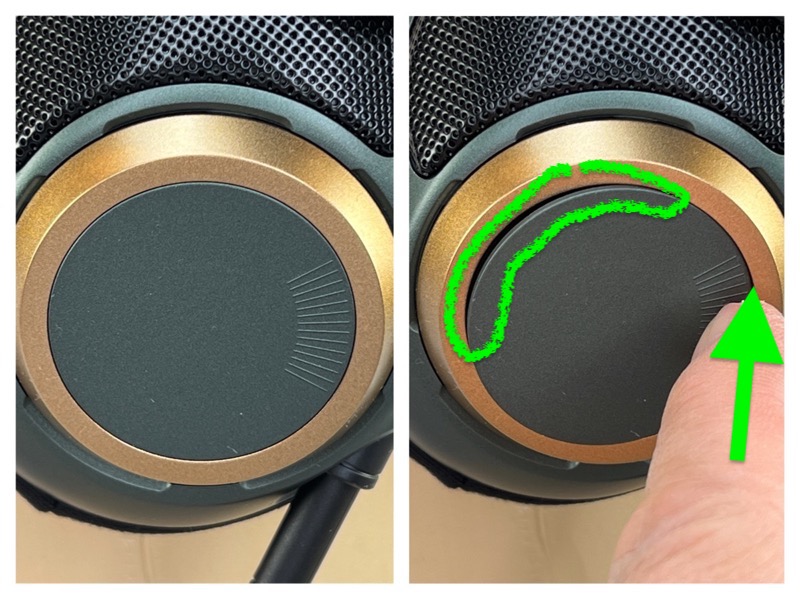 A rotary volume knob is on the right side of the headset. There's no visual indication of how loud the volume is, so you'll need to adjust the volume on the headset itself, as well as on your computer.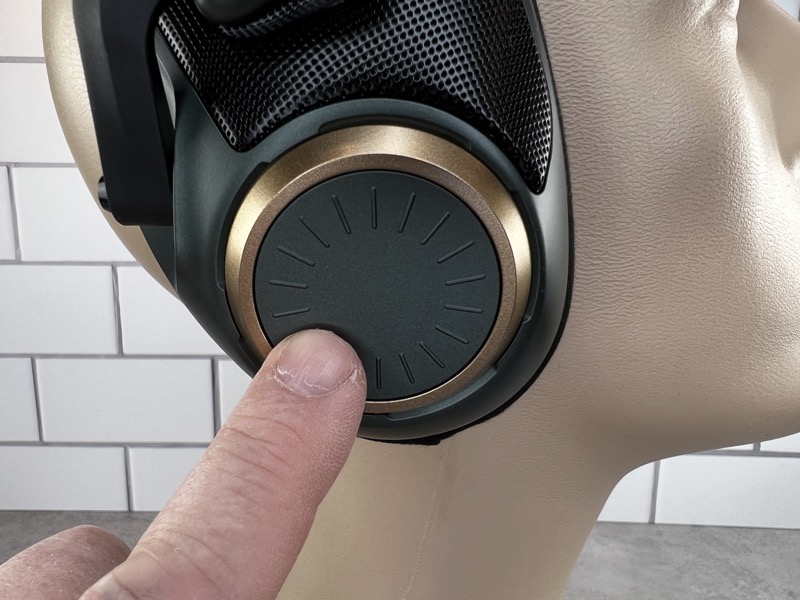 I received the green and gold model. I like the color combination!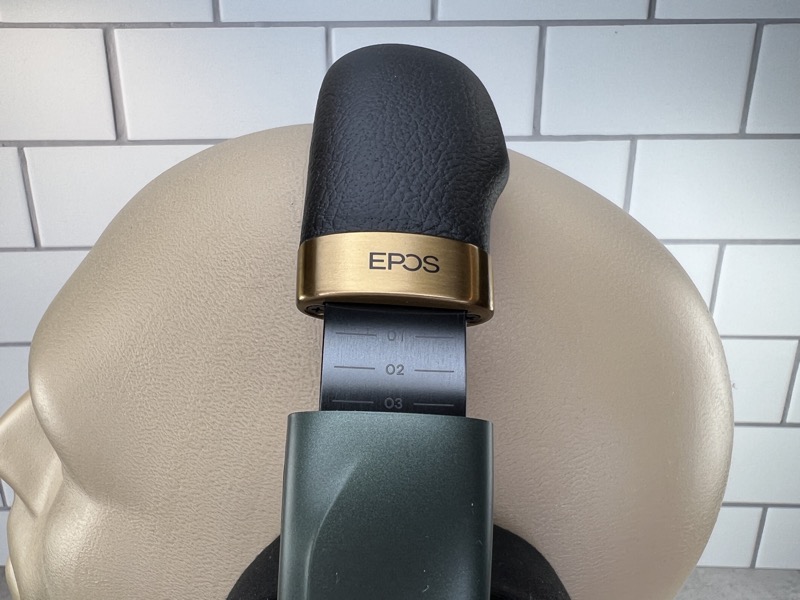 The ear pads are fabric covered, and are detachable. Spares can be found on the EPOS website.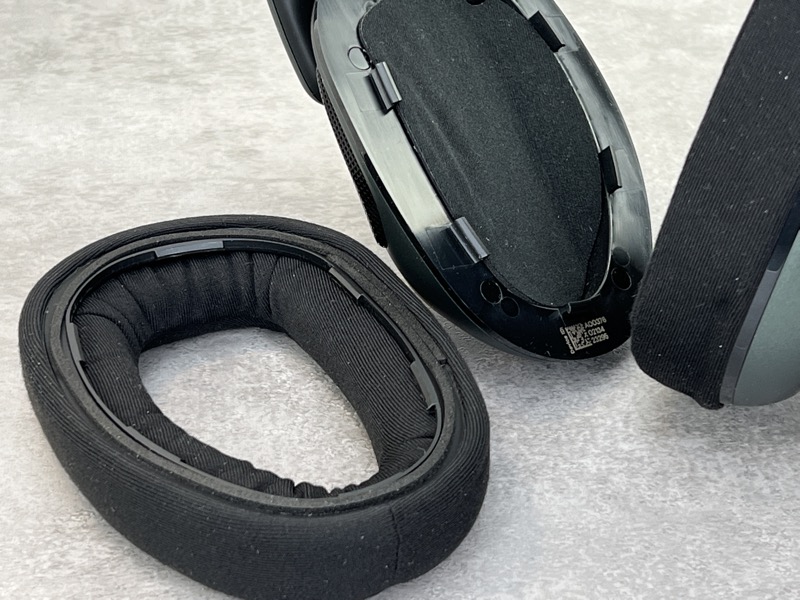 Remember how this H6PRO model is an open acoustic design? In the circle below, you can see the light shining from behind the headphone.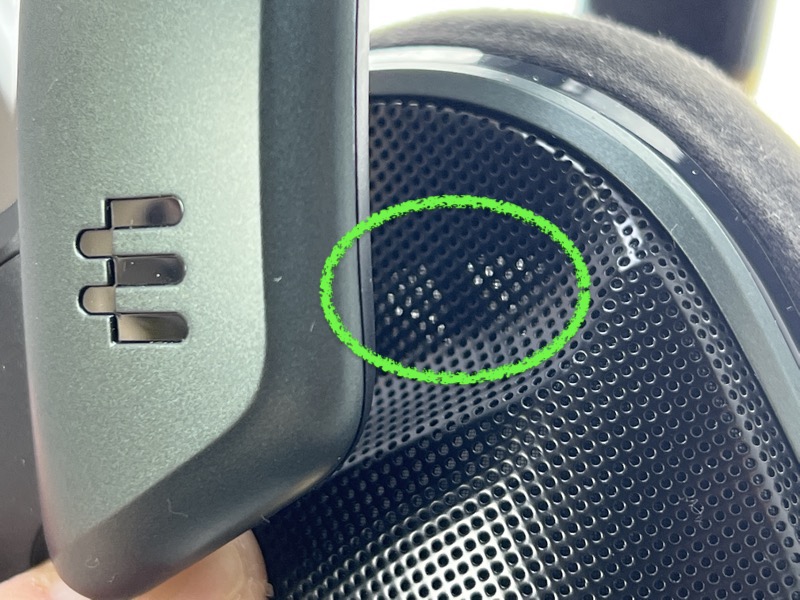 Performance
Because of the open design, you're not going to get explosive, spine shattering bass typical of closed headphones. What you do get is a nice, airy feeling that doesn't make you claustrophobic.
My son commented that he's more aware of what's going on around him, such as people moving about or someone reminding him to go to bed at a reasonable hour because it's a school night.
I find the open acoustic design to be less fatiguing or isolating.
At higher playback volumes, those around you might be able to hear what you're listening to. So, if you're looking to block the outside world- and not bother the outside world- consider the H6PRO closed acoustic headset.
What I like
Looks sharp (three colors to choose from)
Microphone mutes by swinging the boom with a nice click
Clever magnetic detachable mic boom
Open acoustic design feels comfortable for longer sessions
What I'd change
Some might prefer the sound of closed headphones
Not great for blocking noise from the outside world
Others may be bothered by your headphones "leaking" sound at higher volumes
Final thoughts
I've looked high and low for a comfortable, full sized headset with an open acoustic design. With the EPOS H6PRO wired open acoustic gaming headset I've found it, and in a color I like! Too bad my son has claimed it!
Price: $179.99
Where to buy: EPOS and Best Buy
Source: The sample of this product was provided by EPOS.